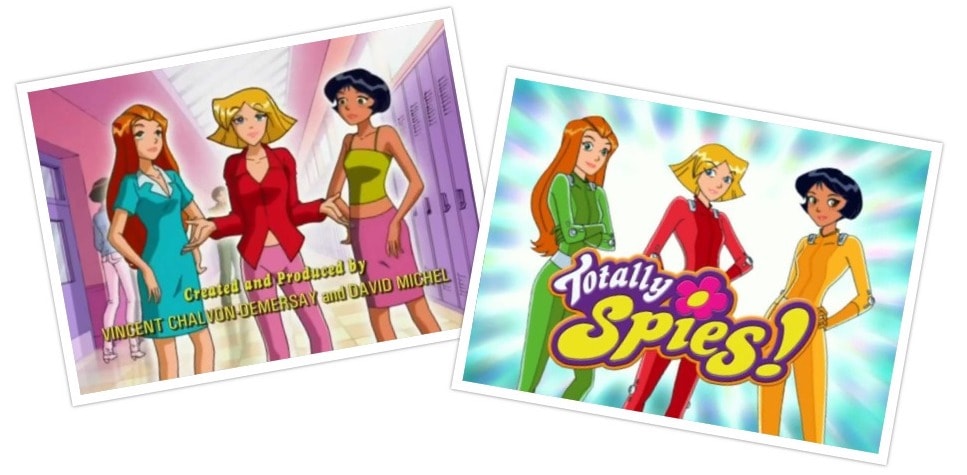 Welcome to Sunday Morning Cartoons, where we'll be channeling some childhood nostalgia and finding style inspiration in our favorite cartoons.
First up is Totally Spies! (2001-2014), a French-Canadian import about three smart, strong, and stylish ladies. The show followed Sam, Clover, and Alex as they juggled being undercover agents and high-school-to-college students.
The main characters have distinct personalities and styles. Sam is considered to be the leader and strategist of the trio. She has a classic-bohemian style and loves calamari as much as good grades. Clover is all about living it up and getting things done with a sporty-trendy flair. Her cheerleading/super spy athleticism is matched by her knowledge of pop culture. Alex is the sweetheart and mediator of the group. She's ready to play video games and go shopping in her playful California Casual outfits.
All the characters have their unique strengths and weaknesses (no Mary Sues here). Totally Spies! showcases strong female friendships as they bond over student/spy life and resolve their differences.
Outfits Inspired by Totally Spies!
Here we go on a mission undercover (and we're in control) in these looks inspired by the main ladies.
Sam Inspired Outfit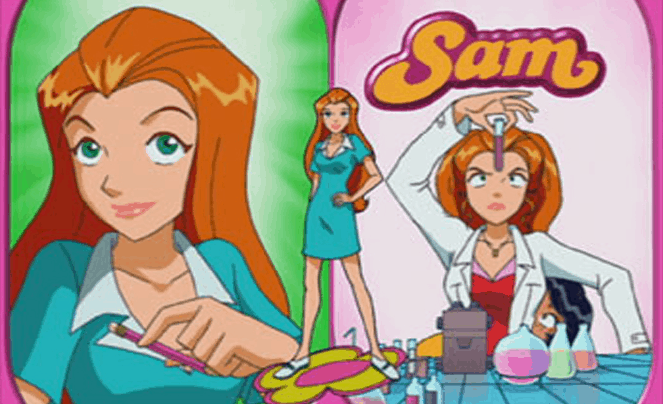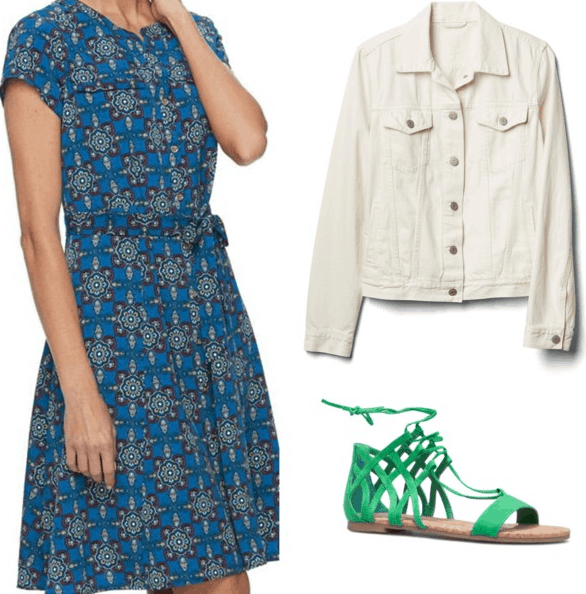 Product Info: Dress – Kohl's, Jacket – Gap, Sandals – ShoeDazzle
Sam tends to keep it pretty easy going and preppy when it comes to clothes. She loves a cardigan-and-dress combo. This bohemian-inspired patterned dress has just enough structure to deliver a journalism class presentation in.
A white denim jacket throws back to her Science Fair-winning days. And never underestimate the power of a good accessory with sandals in Sam's signature green color.
Clover Inspired Outfit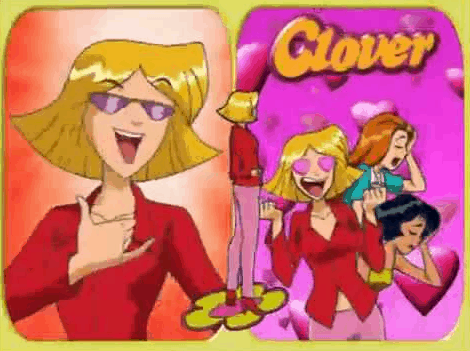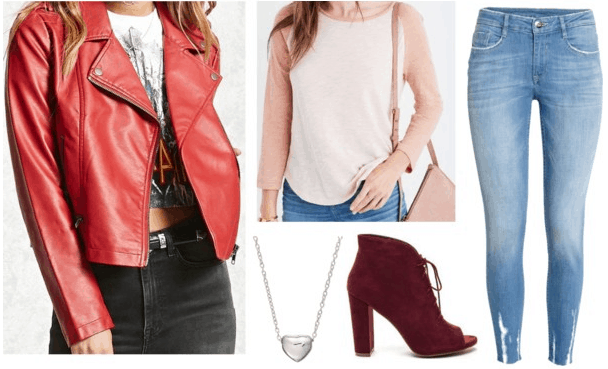 Product Info: Baseball Tee – Madewell (alternative: Danskin), Motorcycle Jacket – Forever 21, Skinny Jeans – H&M, Necklace – Macy's, Booties – GoJane
Clover's style is bold and she's not afraid of rocking red with pink. The sleek red motorcycle jacket and booties are callbacks to her spy catsuit. Meanwhile, the heart necklace echoes the heart suspension belts on the trio's uniforms.
Clover wears baseball t-shirts just as often as she wears dresses. This outfit can easily handle classes, to getting WOOHPed, to kicking butt, to a frat party.
Alex Inspired Outfit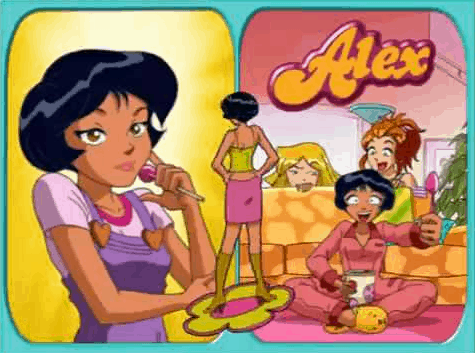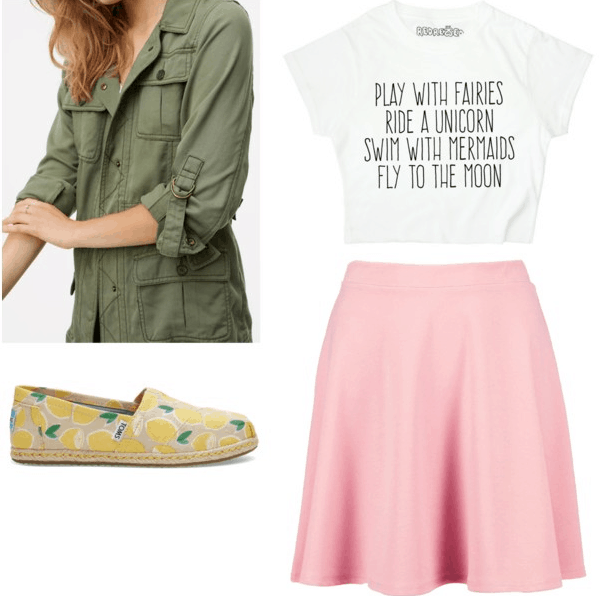 Product Info: T-Shirt – Etsy, Jacket – LOFT, Skirt – Boohoo, Shoes – TOMS
Channel Alex's fun-loving vibes with a cheerful t-shirt and lemon TOMS. While many female characters in cartoons are pigeonholed into archetypes, Alex proves you can be a "tomboy" and wear the pink.
You could easily swap out the skirt for shorts to play soccer, her favorite sport. A plush turtle named Ollie is her oldest friend so show him some love with a green field jacket.
Have you ever seen this show?
What was your favorite episode? Who was your favorite character? What is a cartoon you suggest we cover for this column? Comment below. Facebook message us. Tweet us 140-character haikus.