This post may contain affiliate links, which means we may receive a commission if you purchase through our links. Please
read our full disclosure here
.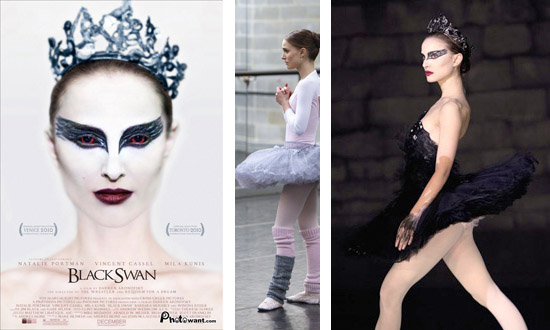 One of the most talked about movies of the year, Black Swan offers more than just a psychological thrill: it's also stylistically inspiring! This should come as no surprise, as it was sisters Kate and Laura Mulleavy – the duo behind fashion label Rodarte – who designed the costumes for the film's ballet scenes. For those of you who have yet to see it, Black Swan is a psychological thriller starring Natalie Portman, whose character wins the challenging lead in the New York Ballet's production of Swan Lake and enters into a fierce rivalry with a new ballerina.
So, inspired by this iconic film and its amazing costumes, I'm here to share some tips on getting the Black Swan look for yourself. Read on to find out how!
Black Swan Fashion Basics
The fashion in the film was heavily based upon a contrast between edgy/dark and delicate/light, which paralleled the opposite lead roles of the White Swan and Black Swan in Swan Lake. To emulate this, focus on a color palette of blacks and grays to channel the black swan, or a mixture of pale shades such as pinks, creams, peaches, and white, for a nod to the white swan.
While the Mulleavy sisters did an amazing job designing the tutus for the film, the look unfortunately doesn't translate all that well into daily wear. Luckily, the style can be toned down to be made practical for a number of occasions, especially when seeking inspiration from the dancer-off-duty looks Nina (Natalie Portman) and Lily (Mila Kunis) rocked throughout the film.
The key is to pick and choose ballet-inspired pieces and just add a couple to your daily look – this will keep your ensemble from looking costumey.
Dancer off Duty: Easy Ballerina-Inspired Pieces
For a casual look – think anything from heading to a morning lecture or grabbing coffee with some friends – draw your inspiration from the dancers' studio looks and stock up on items like shrugs, leggings, flowing skirts, leotards and (of course!) ballet flats.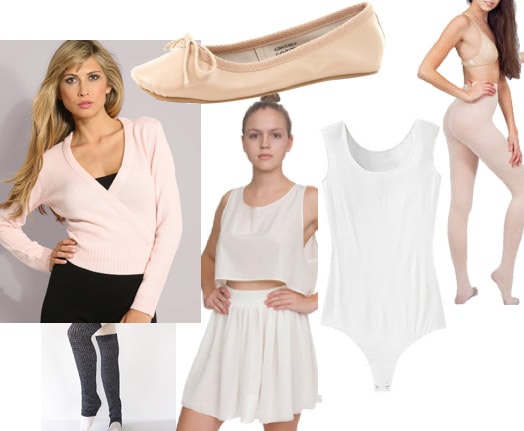 Product Information: Wrap – ASOS, Leg Warmers – American Apparel, Shoes – Topshop, Skirt – American Apparel, Bodysuit – Spiegel, Tights – American Apparel
Prima Ballerina: More Daring Pieces
If you're feeling more adventurous, channel the Swan Lake costume design and focus on tulle tutu skirts, feathers, crystals and bodices – a mix of a few of these could be great for an evening on the town or for a date night.
White Swan-Inspired Pieces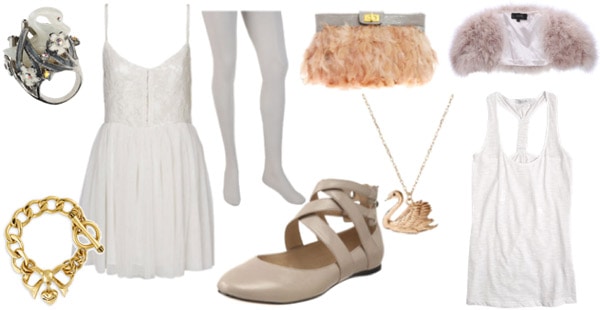 Product Information: Ring – Topshop, Bracelet – Nordstrom, Dress – General Pants Co., Tights – Forever 21, Clutch – ASOS, Shoes – Endless, Necklace – ASOS Bolero – Coast, Tank – Delia's.
Black Swan-Inspired Pieces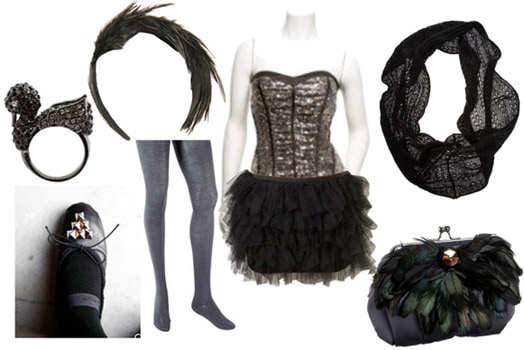 Product Information: Ring – Guess, Shoes – Bona Drag, Headband – Forever 21, Tights – Forever 21, Top – Bebe, Skirt – Topshop, Scarf – Armani Exchange, Clutch – Endless.
Your thoughts?
So, what do you guys think? Will you be incorporating any ballerina-esque looks into your wardrobe? Are these pieces practical for daily wear, or are they a little silly? Let us know!