From the costumes to the set, from the words of the script to the movements of the actors, everything on stage tells a story. Stage-Inspired Fashion adds a little drama to everyday style.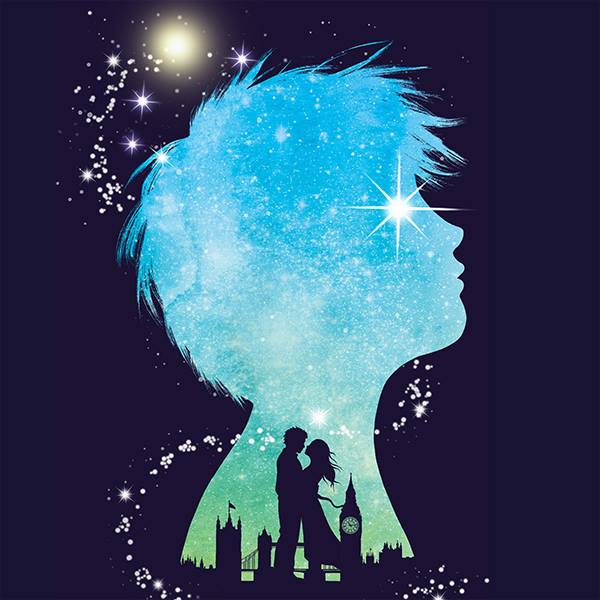 If you love Peter Pan, this musical about the story's origins is a must-see.
Behind the Scenes
Finding Neverland explores J.M. Barrie's relationship with widow Sylvia Llewelyn Davies and her sons George, Jack, Peter, and Michael. With music and lyrics by Gary Barlow and Eliot Kennedy and book by James Graham, it is based on the 2004 film of the same name.
While handling the poor reception of his latest play and his strained relationship with his wife, Barrie finds joy in the company of Sylvia and her energetic sons, and he begins to see the world through their imaginative eyes. As Sylvia falls ill, Barrie writes a play called Peter Pan based on his adventures with the Llewelyn Davies boys.
The play is successful, but it truly comes to life through a private staging in the Llewelyn Davies' home. Sylvia is too unwell to travel to the theater, so Barrie, her children, her mother, and the actors come together to transport her to Neverland.
I've created three outfits based on the characters from the show. Keep reading to see them all!
The Llewelyn Davies Boys
We're all made of stars,
We're all made of dreams…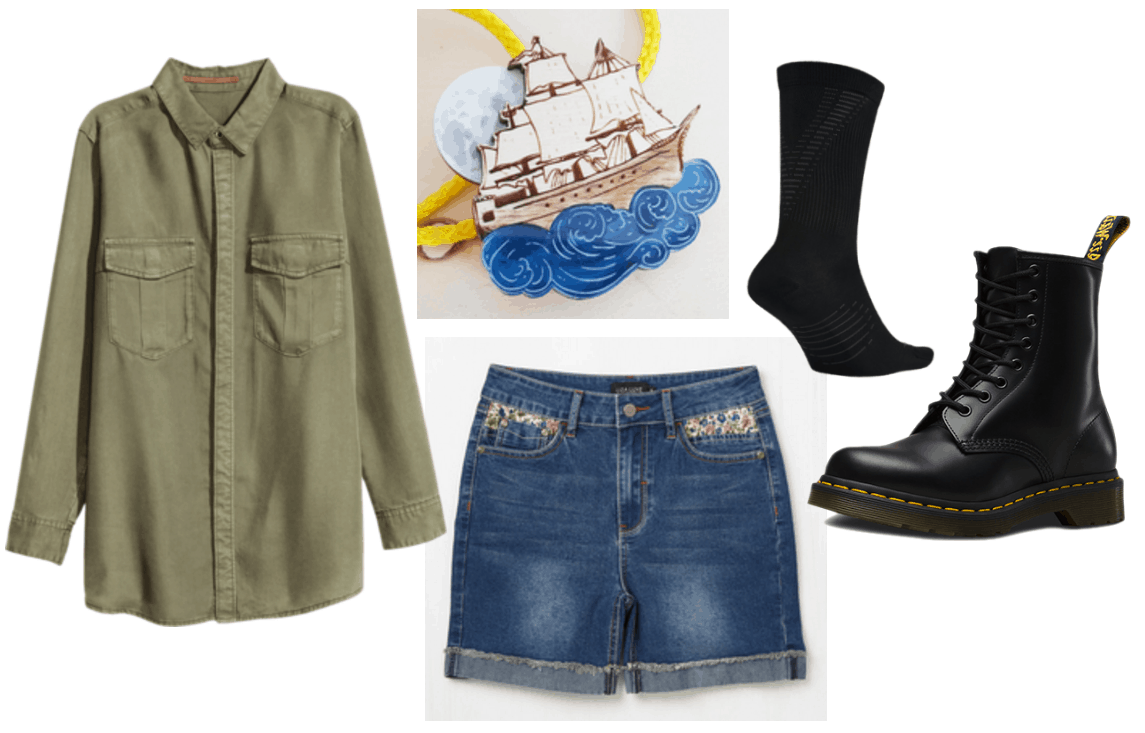 Products: Shirt, Shorts, Socks, Boots, Pin
George, Jack, Peter, and Michael love to play pirates in Kensington Park. Get ready for an adventure by half-tucking a Neverland-green utility shirt into cuffed denim shorts, and add black athletic socks and classic Doc Martens. (Pro tip: athletic socks, unlike regular socks, don't fall down under your boots!) Finish the outfit with a whimsical wooden pirate ship pin.
Sylvia Llewelyn Davies
If I live for today,
The singing in my heart is all that matters.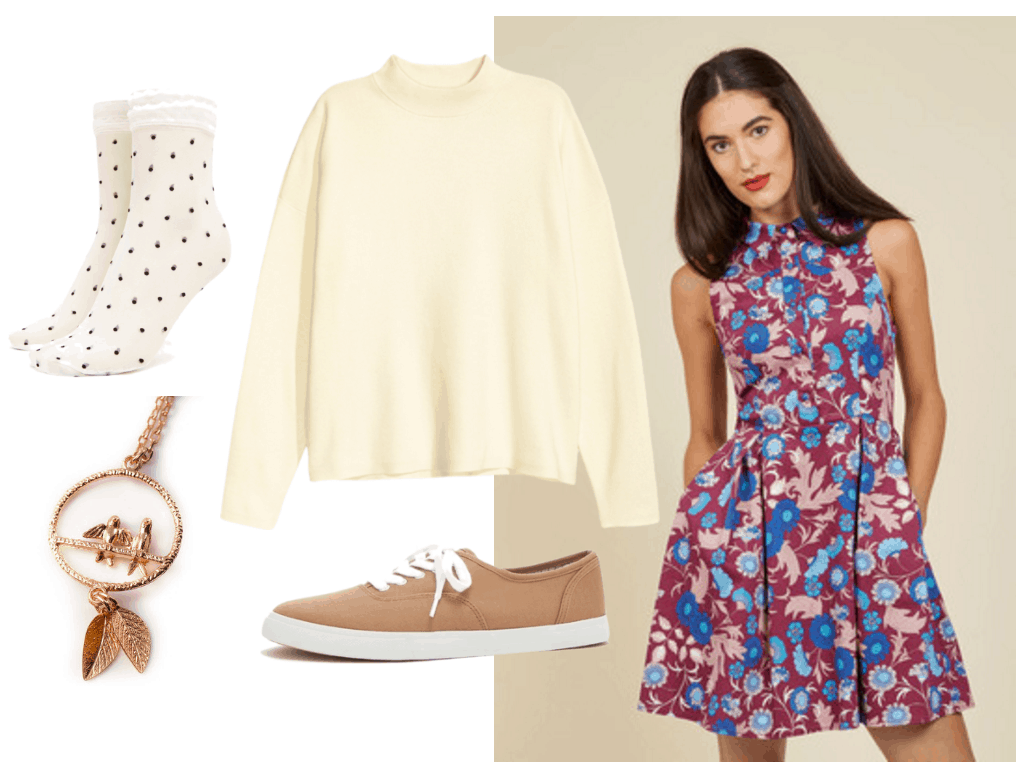 Products: Dress, Sweater, Socks, Sneakers, Necklace
When Sylvia falls ill, the world seems grey to her, and she wants to enjoy life and all of its colors again. For a Sylvia-inspired outfit, put on an eye-catching dress that will brighten up the dreariest days, and layer a warm turtleneck sweater over it. Polka-dotted socks and brown canvas sneakers represent Sylvia's playful side, and a rose gold necklace features songbirds — or lovebirds.
J.M. Barrie
We can sail away tonight on a sea of pure moonlight,
We can navigate the stars to bring us back home.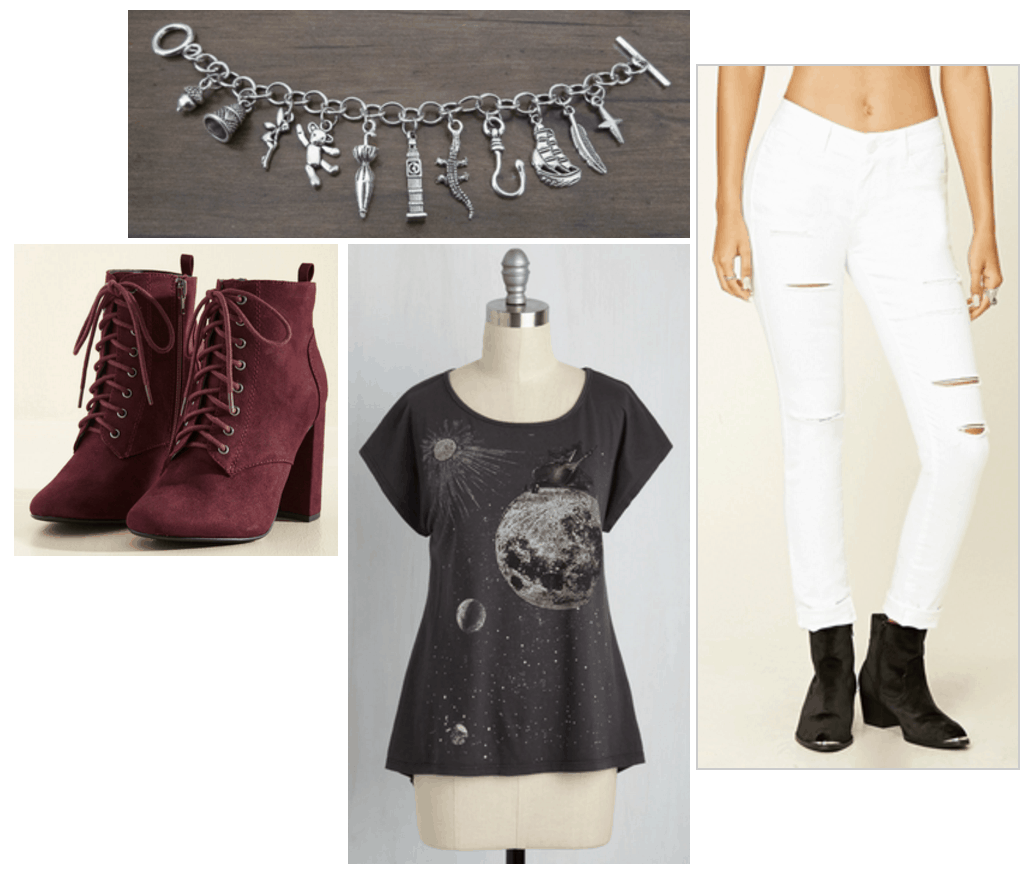 Products: Shirt, Jeans, Boots, Bracelet
With the help of the boys, Barrie rediscovers a wild imagination. Capture the playwright's sense for the dramatic with a graphic t-shirt depicting a ship landing on the moon and a pair of distressed white jeans. Burgundy heeled booties symbolize Barrie's inner Captain Hook, and a charm bracelet featuring all of the classic images from Peter Pan represents Barrie's lasting legacy.
Epilogue
Finding Neverland presents the Peter Pan story we know and love in a new context. It reminds us of the adventures we had as children, and encourages us to keep adventuring as adults. It shows the power that stories have to bring us together.
Your Thoughts?
Did you love Peter Pan as a kid? Have you seen the movie or musical version of Finding Neverland? Are there any plays or musicals you would love to see covered in this column? Let us know what you think in the comments below!