From the costumes to the set, from the words of the script to the movements of the actors, everything on stage tells a story. Stage-Inspired Fashion explores ways to add a little dramatic flair to your style.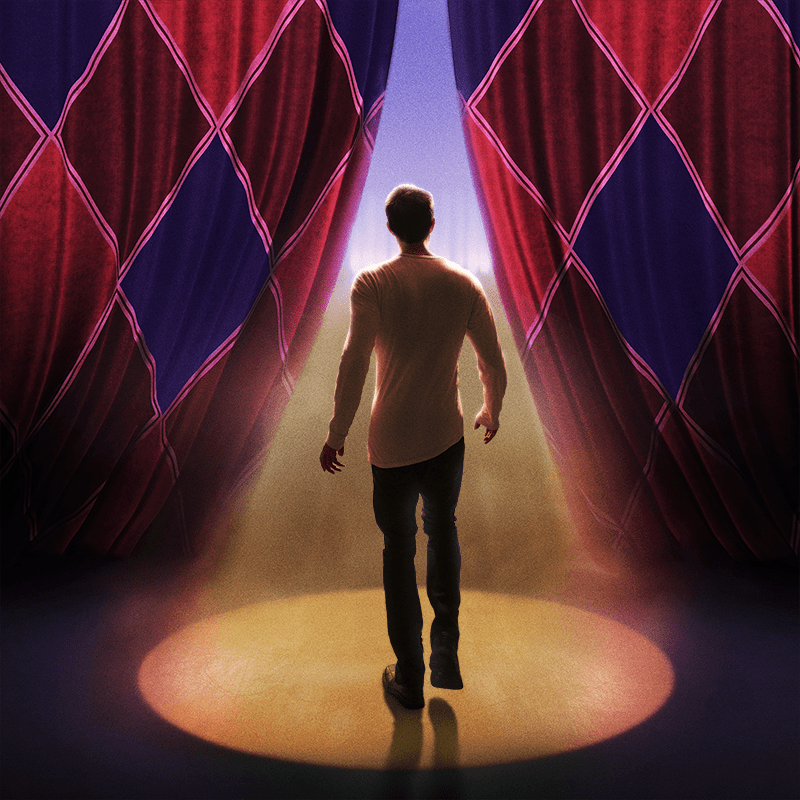 Several of you have requested Pippin, so at last, here it is!
Behind the Scenes
In Pippin, a mysterious performance troupe tells the story of a young man looking for his place in the world. With music by Stephen Schwartz, book by Roger O. Hirson, and iconic choreography from Bob Fosse, the show is at times sweet and silly, but at other times strange and unsettling.
Throughout the show, Pippin, played by an actor new to the troupe, tries to find happiness by fighting in a war, traveling, becoming a king, and exploring art and religion. Ultimately, he breaks away from the troupe's script and decides to settle down with Catherine, a widowed farmer who leads an ordinary but fulfilling life.
I've created outfits inspired by three of Pippin's major characters. Keep reading to see them all!
The Leading Player
We've got magic to do, just for you.
We've got miracle plays to play.
We've got parts to perform, hearts to warm,
Kings and things to take by storm,
As we go along our way…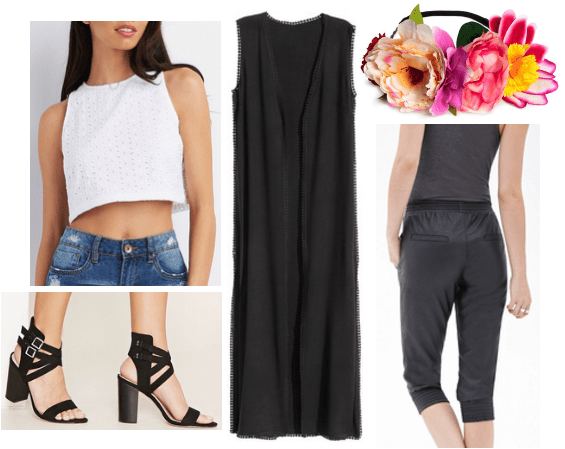 Products: Top, Joggers, Vest, Heels, Headband
The Leading Player, the head of the troupe, is often costumed like a ringmaster or a magician. Since this is the only role in Broadway history for which both a man and a woman have won a Tony, this outfit features an unconventional feminine take on menswear.
Instead of a three-piece suit, put on a white crop top, faux leather joggers, and a longline black vest. Sometimes, the Leading Player needs structure and order, represented by these structured black heels. At other times, the Leading Player brings a sense of wildness to the stage, represented by this bold flower crown.
Pippin
I've got to be where my spirit can run free,
Got to find my corner of the sky.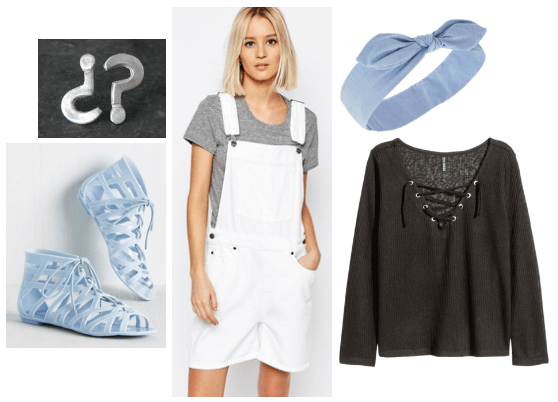 Products: Top, Overalls, Sandals, Headband, Earrings
For an outfit inspired by the titular character, wear plain, loose-fitting clothes that will allow you to move around and explore. The contrast between black and white in this outfit symbolizes the contrast between Pippin's existential despair and lightheartedness, while the light blue of the jelly sandals and the headband represents his "corner of the sky." Finish the look with question mark earrings, because Pippin is always searching and questioning.
Catherine
For I'm just a plain, everyday, commonplace, come-what-may,
Average, ordinary, wonderful girl!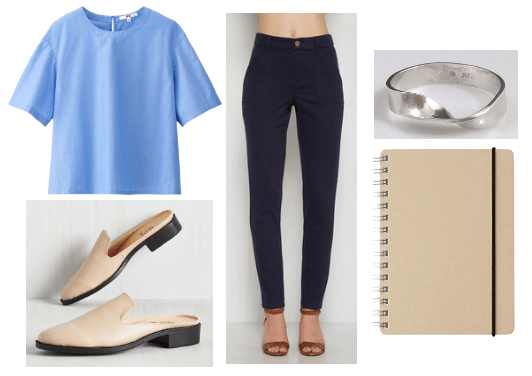 Products: Dress, Shorts, Shirt, Sandals, Ring
Catherine truly cares for Pippin, and she proves to be an average, ordinary, wonderful girl. For a look that's simple but not boring, layer a swingy dress over white bicycle shorts. Throw on an oversized button-down and comfy bright pink sandals. Accessorize with an adorable duckling ring that represents Catherine's son's pet duck.
Epilogue
As college students, we certainly understand existential despair. If there is a way to find our own corners of the sky, we'll have to figure it out ourselves.
Your Thoughts?
What do you think about Pippin's decision? Have you seen a production of Pippin? Are there any plays or musicals you would love to see covered in this column? Let us know what you think in the comments below!