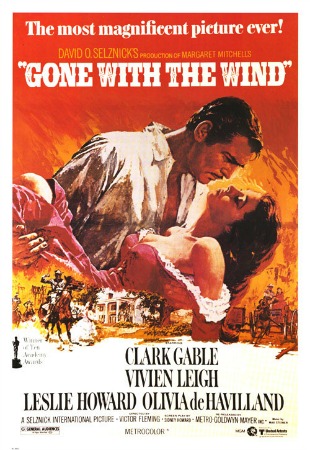 Gone with the Wind film poster
Gone with the Wind(1939) is an classic American film based off of the Margaret Mitchell novel set in the south during the Civil War. It follows the story of quintessential Southern Belle Scarlett O'Hara (Vivien Leigh) who, after being raised on a plantation in Georgia, has a rude awakening when her life is turned upside down with the onset of the war.
While you may not have watched the full four-hour movie (though this classic had better be on your to-watch list!), you can draw a bit of fashion inspiration from Scarlett's many costume changes! She has a classic southern style that can easily be translated into everyday ensembles that are perfect for summer break.
Below, I've created two different looks inspired by Scarlett O'Hara and the film. Scroll down to see them!
Tara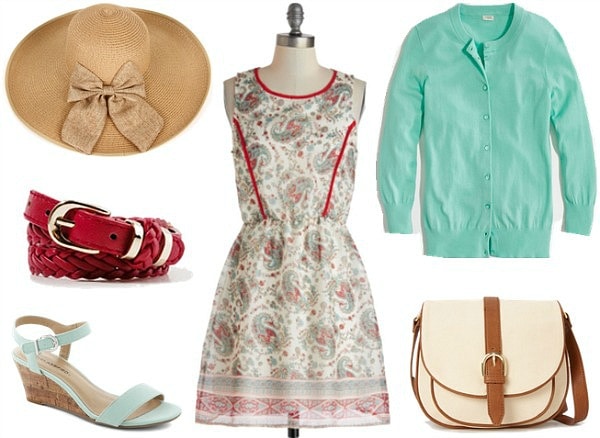 Dress, Cardigan, Shoes, Hat, Bag, Belt
Inspired by Scarlett's home, Tara, this outfit is a stylish choice for a day spent strolling through the local farmer's market! Wear a pretty paisley-print dress paired with mint sandals and a matching cardigan. Add a red woven belt for a pop of color, and grab a saddle crossbody bag to store the essentials. Complete the look with a giant floppy sunhat with a bow – the perfect accessory for any southern belle!
Fiddle-dee-dee!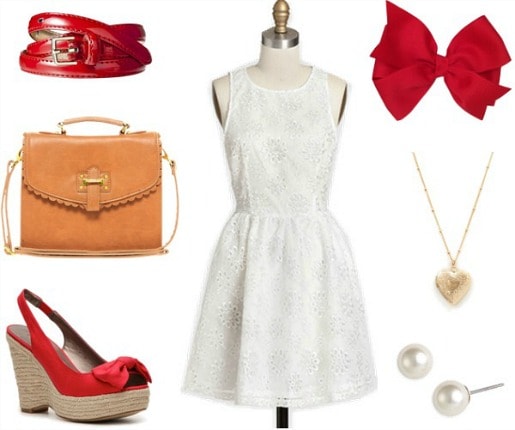 Dress, Shoes, Bag, Belt, Bow, Necklace, Earrings
For a summery southern look, pair a white lace dress with red wedges. Wear Scarlett's signature shade in the form of a belt and a bow. Pearl earrings, a heart locket necklace, and a satchel crossbody complete this classic feminine ensemble inspired by Miss O'Hara.
What do you think?
Are you inspired by classic movies? Would you wear any of the looks above? Which one is your favorite? Would you like to see more posts like these in the future? Let me know in a comment below!