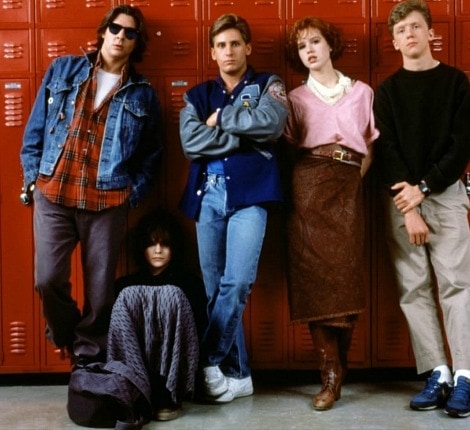 Official Promotional Image
If you've never wished your life were set inside an '80s movie, you should watch The Breakfast Club, and then reconsider. The Breakfast Club is one of my all-time favorite movies, and the cast is arguably one of the most memorable in recent history.
Obviously, everyone is so much more multi-faceted than this film suggests, but the overall message – that all types of people can become friends and have special moments together – is just as relevant (if not more so) than it was when the movie was released in 1985.
Aside from sappy realization that stereotypes do not define us, the outfits in this movie are pretty iconic – who could forget Claire's Ralph Lauren ensemble or Bender's red flannel shirt? If you love the fashion in this film as much as we do, take this quiz to see which member of The Breakfast Club is your style soulmate:
Quiz Results!
Below, I've created modern outfits inspired by each member of The Breakfast Club. If you haven't taken the quiz yet, don't peek!
Mostly A's: John Bender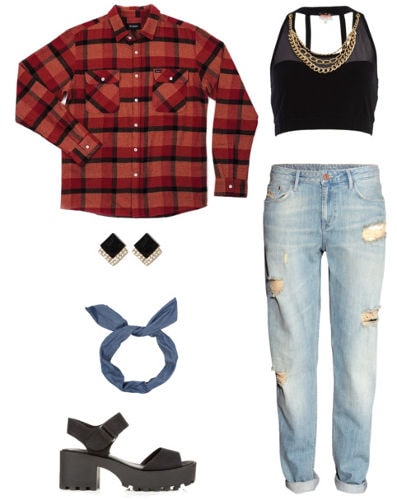 Product Info: Jeans,Top, Flannel, Shoes, Headband, Earrings
Whoever wears this outfit is both unstoppable and fierce. The bold red flannel gives off a strong and powerful vibe, but the feminine accessories make this look perfect for a woman ready to make a point. Chunky heels and a vintage-style headband are a nod to the '80s theme, while distressed boyfriend jeans keep things current and comfy.
Mostly B's: Claire Standish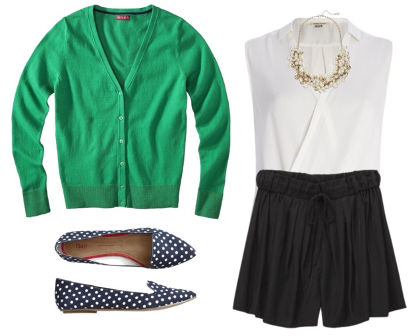 Product Info: Sweater, Shorts, Blouse,Shoes, Necklace
This outfit was inspired by the girly look that Claire wears throughout the movie. While her original midi skirt, boots, and sweater combo is a little dated, these loose-fitting yet delicate shorts and modest cardigan create the same feel in an updated manner. The dotted flats and jeweled necklace will keep all eyes on you, making it perfect for any social situation.
Mostly C's: Allison Reynolds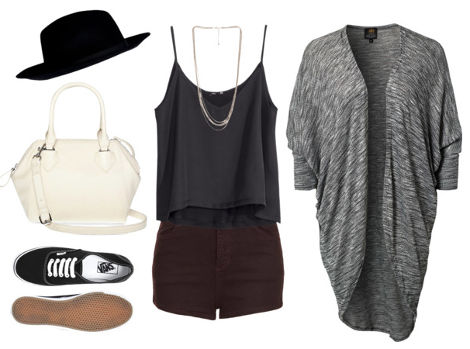 Product Info: Shorts, Top, Necklace, Fedora, Cardigan, Bag, Shoes
In the movie, Allison is a bit of a well, basket case, and she has an eclectic style to match. For a 2014 version of her look, I paired a bunch of different neutrals together for a one-of-a-kind ensemble. While it may seem like a bit of a faux-pas to mix brown and black, it can look quite nice if you keep the proportions similar. This outfit is ideal for an easy school day or a Saturday morning trip to a local market.
Mostly D's: Brian Johnson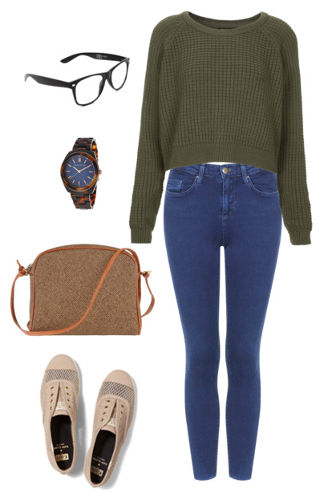 Product Info: Jeans, Sweater, Glasses, Bag, Watch, Shoes
This outfit would be perfect for a trip to the library or for sitting in a cool lecture hall. The modest shades of brown create a polished vibe, while the loose fit of the sweater is casual but chic. The high-waisted jeans and bold-framed glasses add a hipster-esque flair, which is something that has been very on-trend the last few years.
Mostly E's: Andrew Clark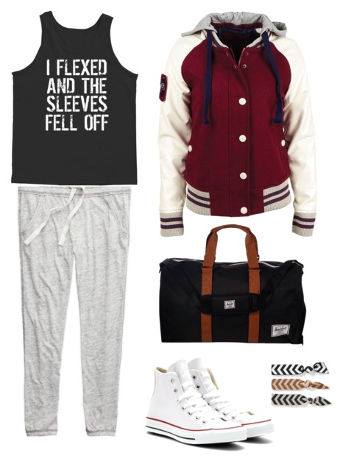 Product Info: Top, Jacket, Leggings, Shoes, Bag, Hair ties
This outfit is clearly centered around sports and the gym. These comfy sweats are both stylish and functional, while the funny tank top would work for an afternoon gym sesh or just lounging around. Stash your belongings in an oversized tote and slip on some classic Converse. Of course, this look wouldn't be complete without a letterman-style jacket.
What do you think?
Have you seen The Breakfast Club? Who is your favorite character? Which of these outfits would you wear? Would you like to see more quizzes like this? Let us know what you think in the comments below!