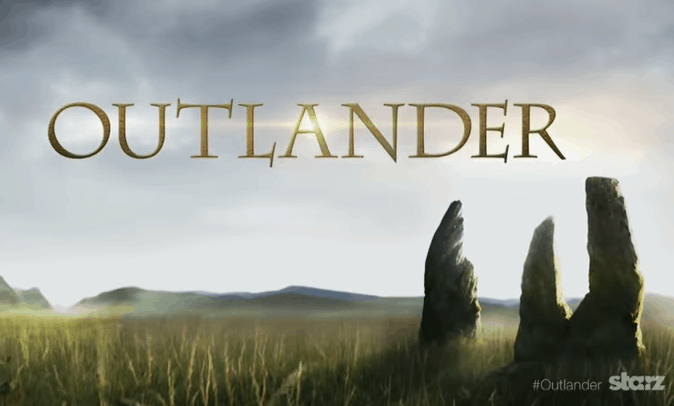 During the first two weeks of the school year, I spent nearly every night reading well into the wee small hours of the morning. While that might sound like the hallmark of an overambitious student, my time was devoted not to poring over textbooks, but to devouring all eight books of the Outlander series.
The books, written by Diana Gabaldon, aren't easily categorized: while they're frequently advertised as romance or historical fiction, they also contain elements of science fiction/fantasy, mystery, medical thriller, and swashbuckling adventure. No matter what genre you choose to place them in, I'm quite upset that I rushed through the books so quickly, since the next one still hasn't been released. (People are saying "probably 2019" for a release, though!)
Luckily, my thirst for more Outlander has been somewhat quenched by the Starz television adaptation, starring Caitriona Balfe, Sam Heughan, and Tobias Menzies. (Pro tip: you might need to hop into an ice cold shower after watching…especially the wedding episode! Now that I think about it, the same might be said of the books.)
We've covered fashion inspired by the Outlander books on CF before, but today we're covering the Outlander TV show. Specifically, with more Season 5 spoilers coming out every week, I wanted to revisit season 4's fashion.
Fun fact: Many scenes from season 4 were filmed on my university campus! Sam Heughan (the actor who plays Jamie) also received an honorary degree from my university last week! (Sadly, I didn't get a chance to meet him.)
Now on to the fashion!
About Outlander:
In 1945, English field nurse Claire Beauchamp Randall and her husband Frank celebrate the end of WWII by taking a belated honeymoon to the Scottish countryside.  
While exploring an ancient circle of standing stones, Claire is suddenly transported back in time to 1743, where she is thrust into the tumultuous beginnings of the Jacobite uprising. As an Englishwoman, she is a Sassenach — an outlander — alone in the highlands, a stranger to both the time and culture.  
Claire's fate changes forever when she crosses paths with the handsome, intelligent, and courageous Jamie Fraser, a young Highland soldier.  
Although Claire is desperate to return to Frank and the 20th century, she and Jamie soon develop an indelible bond.  
In season 4, the show jumps back and forth between time periods. Half of the show depicts Claire and her daughter, Brianna, in Boston in the 1970s. The rest shows Claire and Jamie in the English colonies in America in the 1700s, a few years before the American Revolutionary war.
The '70s were such a cool era for fashion and culture, and so today I've focused on that time period. Read on for outfits inspired by Claire and Brianna in the 1970s!
1. Boston Airport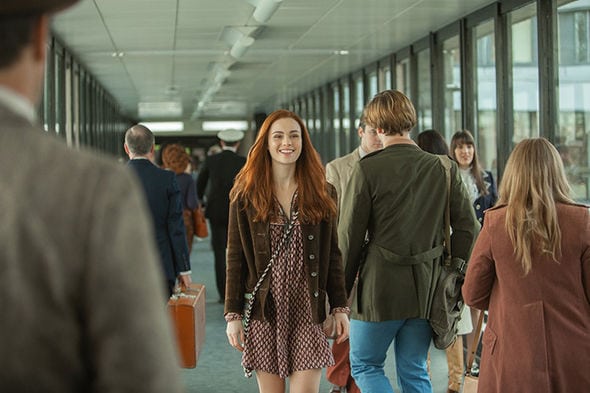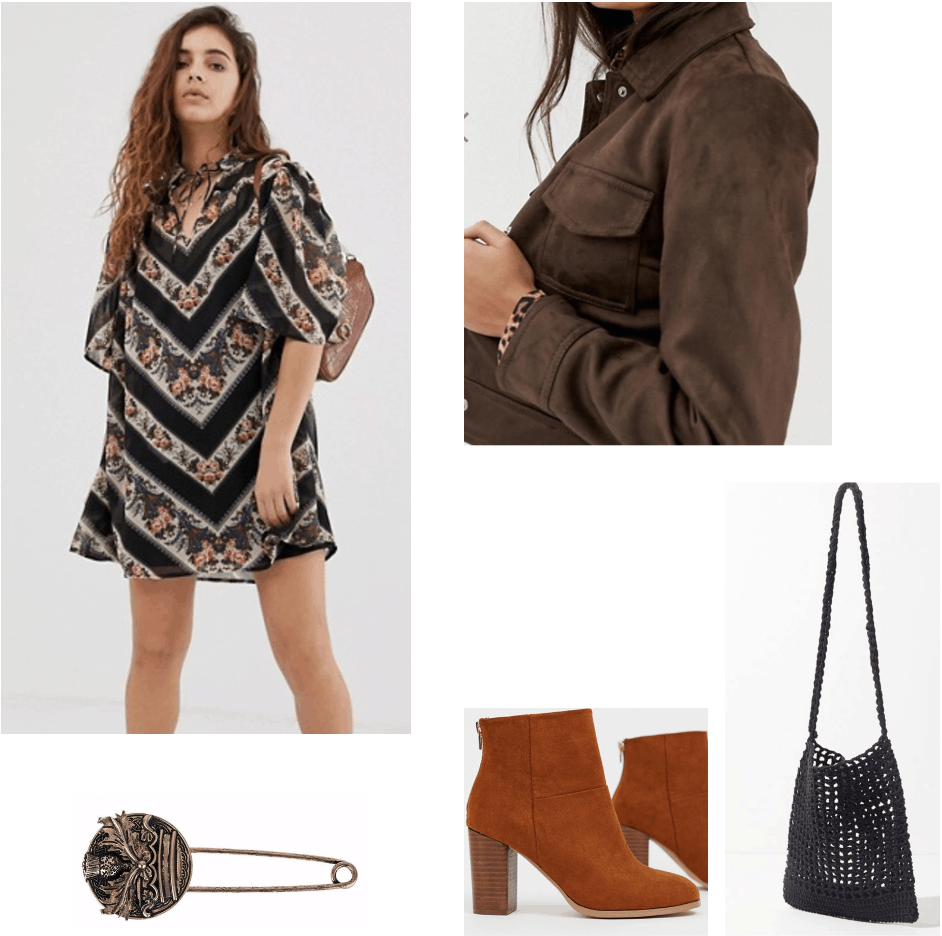 Products: Dress – Asos, Ankle Boots – Asos, Cross Body bag – Urban Outfitters, Thistle Pin – Outlander Store, Suede Brown Jacket – Asos
In the 1970s, Brianna, Claire's daughter, is a free spirited college student who's not afraid of voicing her opinions, and making bold fashion choices!
I chose this outfit because 40 odd years later, it's still on trend! I love the boho vibe of Brianna's outfit, and to recreate it I chose this cute paisley patterned dress, paired with tan ankle boots and a black woven shoulder bag. You could pair it with this brown suede jacket like Brianna, or for a more modern look, a distressed denim jacket.
The final touch to this outfit is this Outlander Scottish Thistle Pin, that will help you channel your inner Brianna!
2. Claire in the 1970s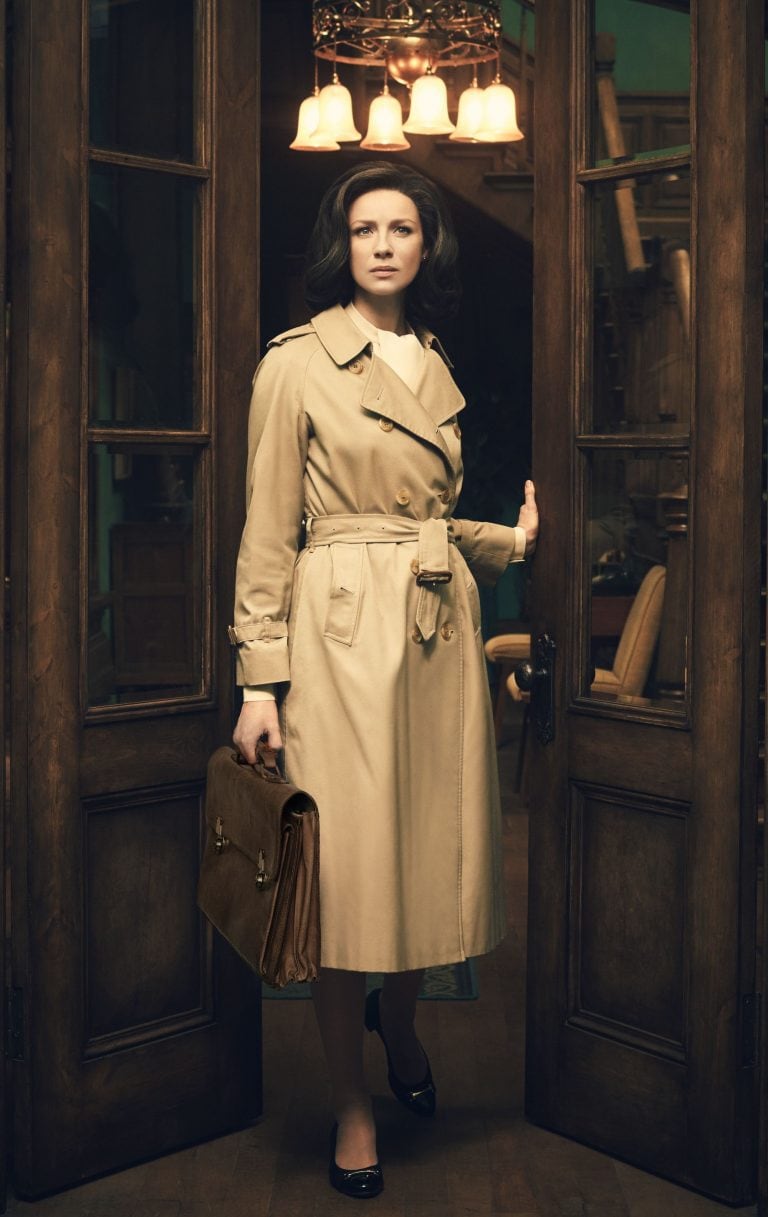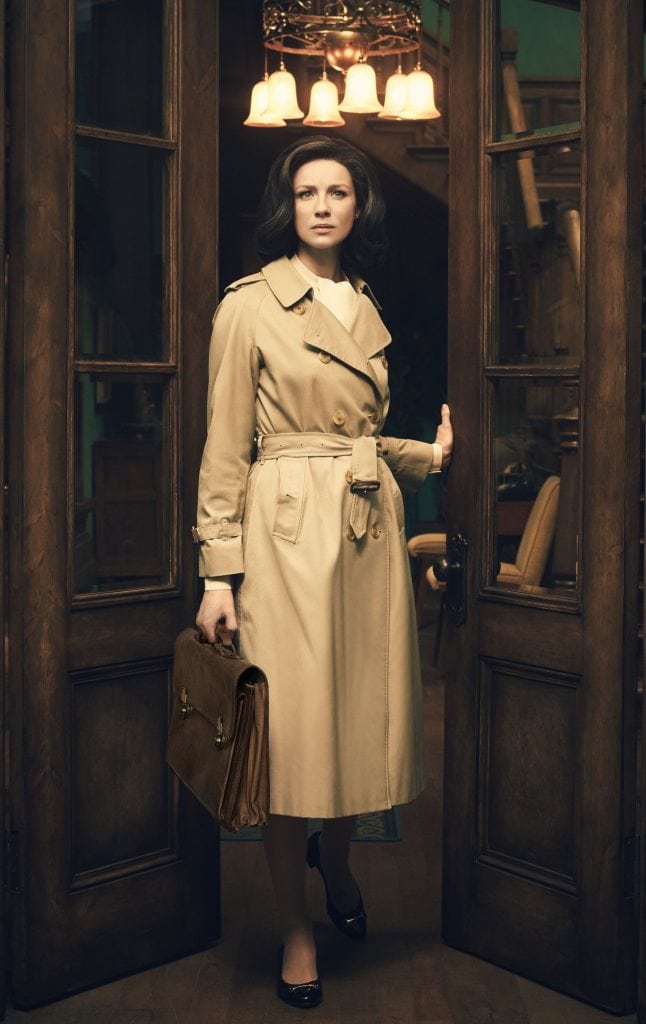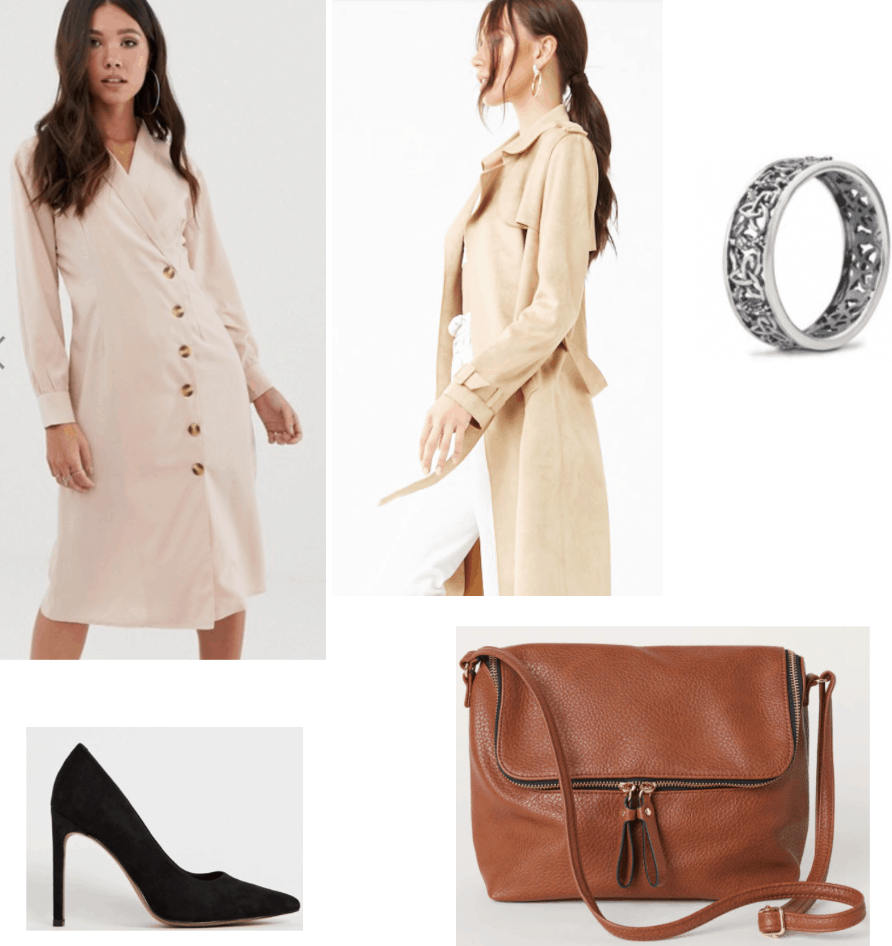 Products: Trench Coat – Forever 21, Dress – Asos, Black Heels – Asos, Ring – Scottish Mill Shop, Bag – H&M
In the 1970s, Claire has become an accomplished doctor and moved to Boston. The trench coat she's wearing is such a classic and timeless piece, and as seen above on Claire, it can really make an entire outfit!
Here, I went for a faux suede trench coat, paired with a classy beige midi v-neck dress and a brown shoulder bag. Pointed high heel pumps are a very versatile staple, and here, I really think they complete the look.
I also found a replica of Claire's wedding ring that Jamie gave to her, so if you've always dreamed of wearing it, here's your chance!
3. The Scottish Festival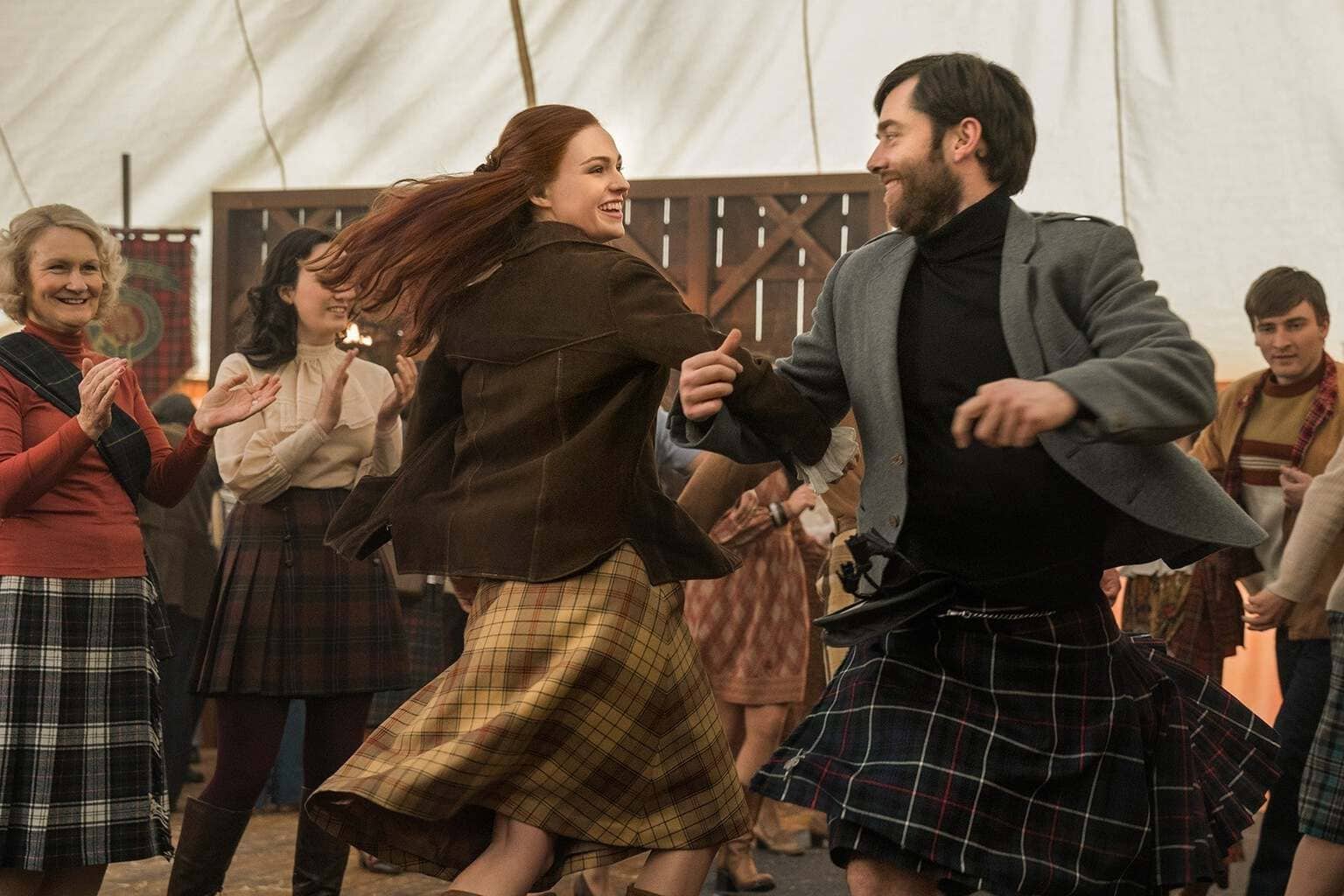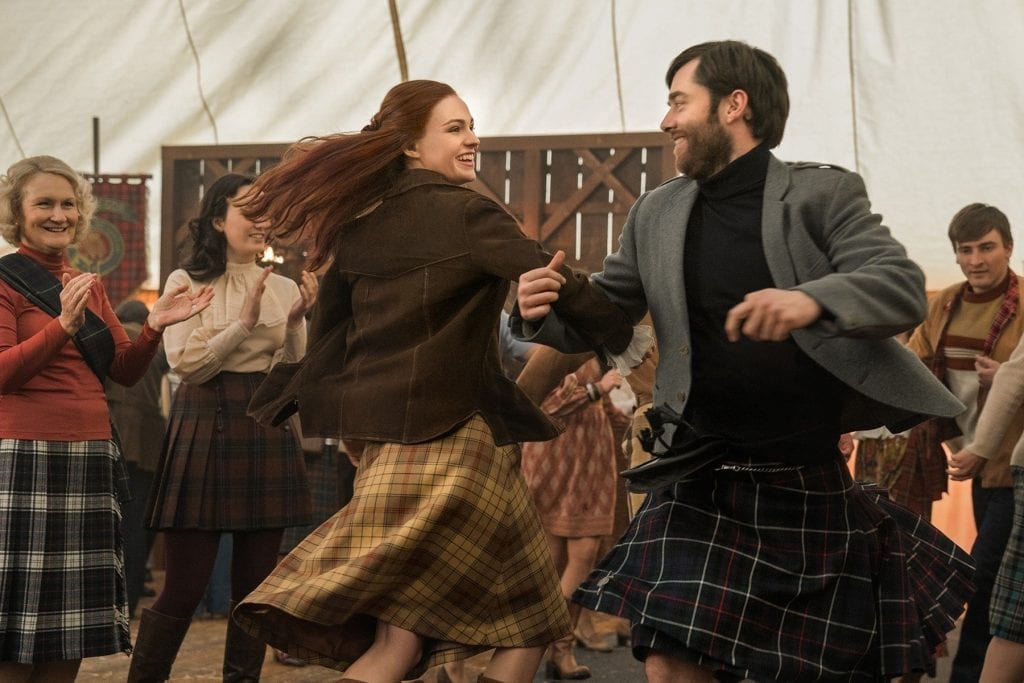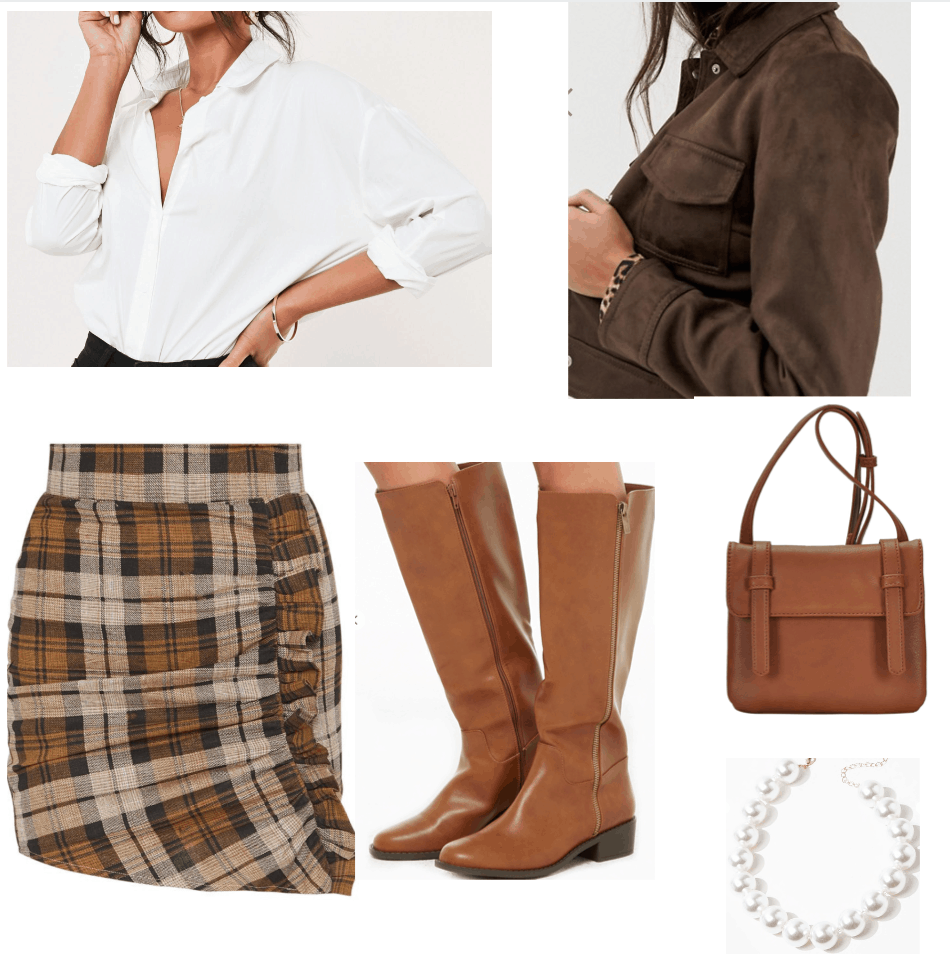 Products: Plaid Skirt – Pretty Little Thing, Suede Brown Jacket – Asos, White Shirt – Missguided, Pearl Necklace – Forever 21, Boots – Forever 21, Cross Body Bag – Nordstrom
In this scene, Brianna attends a Scottish festival with Roger. She wears the same jacket she wore in the Boston airport scene, and a tartan skirt.
To keep the tartan element, I chose this yellow and brown plaid mini skirt, paired with a white shirt, brown knee high boots, and a brown cross body bag.
Pearls play a big part in the show, as Claire was gifted a pearl necklace by Jamie and then gave it to Brianna, so I added this pearl chocker to complete the outfit.
What did you think?
Would you wear these outfits? Do you watch Outlander? Have you read the books? Are you excited for season 5? Let me know in the comments!
Editor's note: This post was originally published in 2016; it was completely updated and revamped in 2019 with new photos and information.