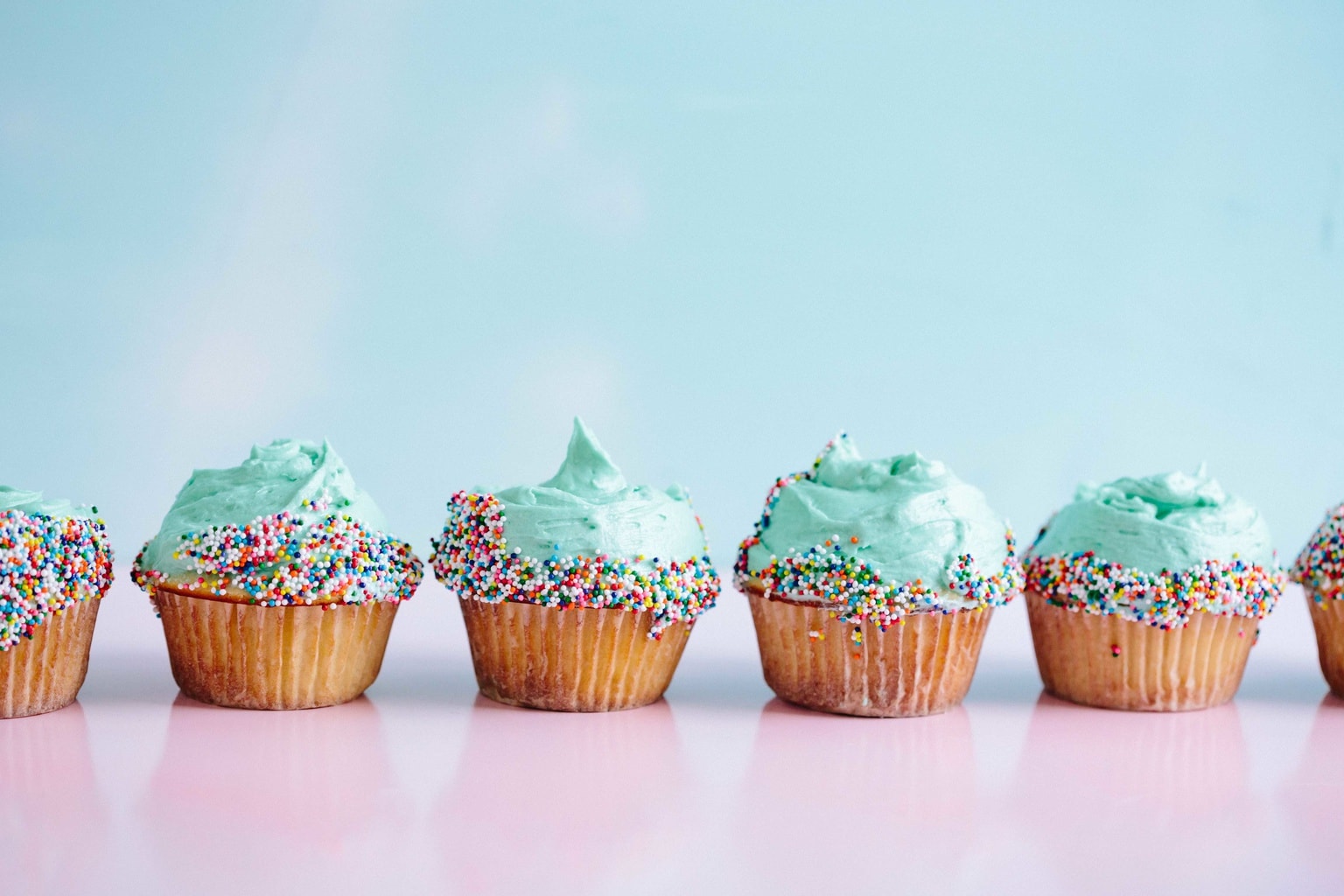 For me, the year is divided into three seasons of holidays: Halloween season, Christmas season, and Candy season.
Oh, you haven't heard of Candy season? Well, that's because it's a holiday I made up that encompasses Valentine's Day and Easter, AKA the time of year when the dollar section at Target is entirely pastel-colored and no one judges you for eating an entire red velvet cake by yourself.
Of course, nothing is as good as the taste of cupcakes, candy, and donuts galore, but the way these gorgeous pastries look is a close second. So get inspired by the aesthetics of your favorite desserts – there's no better way to make these chilly weeks a little sweeter.
Sweetheart Style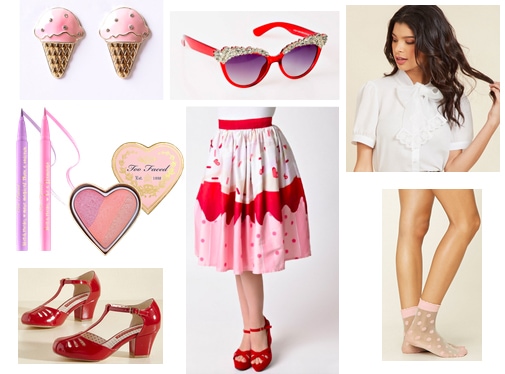 Products: Earrings – Unique Vintage, Lilac Eyeliner – Sephora, Pink Eyeliner – Sephora, Blush – Sephora, Shoes – ModCloth, Sunglasses – Unique Vintage, Skirt – Unique Vintage, Blouse – ModCloth, Socks – Forever 21
I know Valentine's Day was last week, but everybody knows that the best part about V-Day is the day(s) after, when all the candy and chocolate goes on sale, and that holiday is still absolutely going on. And what's sweeter than a red, pink, and white color palette?
Start with a statement-making red velvet cupcake skirt, then pair it with a neutral yet girly top like this white blouse, which features an adorable lace bow. Round out your color palette with red and pink accessories, like these pale pink polka-dotted socks, candy-apple red heels, and matching sunglasses with extravagant, glittery details. Try ice-cream cone earrings for an extra dessert-inspired piece.
For some bonus dessert inspiration, use candy-colored makeup like this "Candy Glow" blush and pastel eyeliners in shades like "Lilac" or "Candy Pink".
Candy-Coated Colorful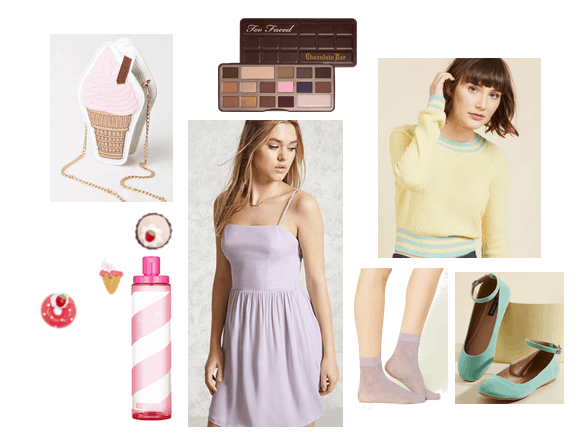 Products: Purse – Unique Vintage, Pins – Forever 21, Hair Perfume – Sephora, Eyeshadow Palette – Sephora, Dress – Forever 21, Sweater – ModCloth, Socks – Forever 21, Shoes – ModCloth
Nothing says "candy-coated" like pastels (and nothing says spring like pastels either), so dress for the season with a gorgeous lilac, pale yellow, and mint color scheme.
For this look, I like the idea of having your main articles of clothing (lilac spaghetti-strap dress, yellow sweater, lilac socks, and mint-green Mary Janes) consist of solid-colored pieces that all work together in the same palette. Then, accessorize with novelty dessert extras, like this ice cream cone purse and these dessert-shaped enamel pins.
Continue the "pastry-inspired beauty products" theme with a lovely Chocolate Bar eyeshadow palette and Pink Sugar hair perfume!
Sweet Dreams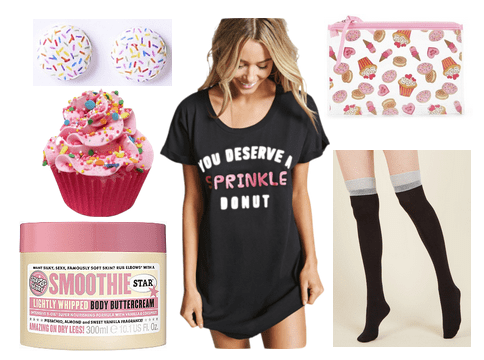 Products: Earrings – Unique Vintage, Bath Bomb – La Fontaine Cosmetics, Body Buttercream – Ulta, Nightgown – Forever 21, Makeup Bag – Forever 21, Knee Socks – ModCloth
I don't know if wearing a donut-themed nightgown, chocolate-colored knee socks, and sprinkle earrings will guarantee you a perfect study session followed by a lovely night's sleep filled with dreams of dessert, but it definitely can't hurt.
Keep your nighttime skin care products in a pastry-decorated toiletry bag, then treat yourself with some vanilla body buttercream and a cupcake-shaped bath bomb. This ensures that you'll smell just as sweet as you look!
What do you think?
Which one of these looks is your favorite? What's your favorite type of dessert? Does dressing like dessert make you happier during these depressing weeks of February? Let me know in the comments!