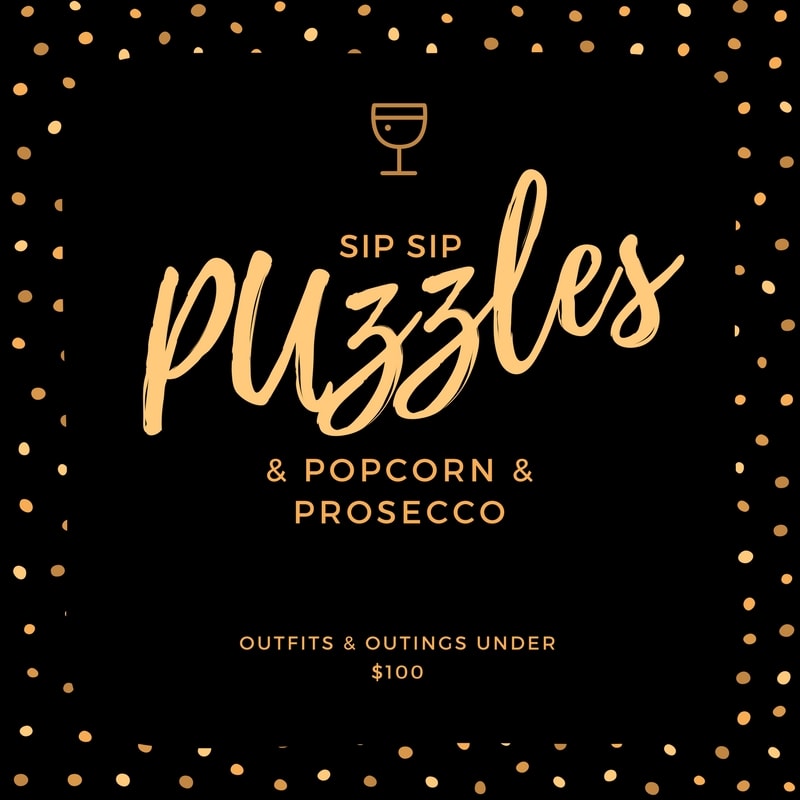 Welcome to Netflix Night 2.0! Intensive outings are fun but sometimes you want to kick back and chill out. As a bonus, you also save some money with this low-key outing. After all, we still have a long summer ahead of us.
First off, a quick rundown on what Outfits & Outings is all about:
Reasonable costs: $30 max for each outing per person, $70 max for the outfit (just clothes though since the rest is swappable)
Diverse clothing sizes
A variety of styles: Like dresses? We got you covered. Like shorts? Ditto.
Cost Breakdown
Venue: $0. You could go to a coffee shop to make it a true outing but no need! Take turns playing host with your friends.
Decorations and ambiance: $0-5. It doesn't take much to class up a dorm room, apartment or patio. Create a warm, friendly atmosphere with candles, fairy lights, lanterns, or just by hitting the dimmer switch.
Popcorn: $5-10. Microwave popcorn or fancy stovetop popcorn both work. The crucial part is setting up a toppings bar. Cover all your flavor bases for ultimate snack munching.
Prosecco: $10-15. This white wine is rather sweet and goes well with popcorn. If you're not a wine fan (or you're underage), sparkling cider is just as delightful.
Puzzles (and board/card games): $5-10. These games are just as timeless as an LBD. Having a blast with your favorite people never goes out of style. Plus, games are a terrific icebreaker for getting to know people – which is all the time in college.
Hostess Outfit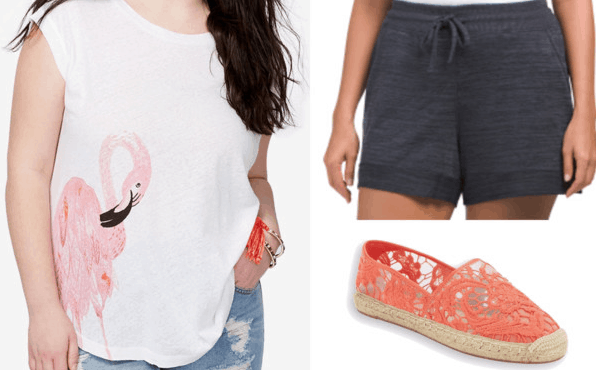 Products: Top – Macy's: RACHEL Rachel Roy (0X-3X) | Shorts – T.J. Maxx: 90 Degree by Reflex (1X-3X) | Espadrilles – Saks Off 5th: Rebecca Minkoff (5.5-10)
Cost: ~$56 as of June 8th
Think polished pajamas. Hosting at your home turf does not mean giving up comfort in the summer heat.
Pour out some prosecco or sparkling cider in a summery t-shirt that begs to be worn during your next pool trip. Lounge shorts are easy to move around in as you flex your event planning and hosting skills. Espadrilles are an upgrade from the usual flip-flops, meanwhile coral is an eternal summer color.
Invitee Outfit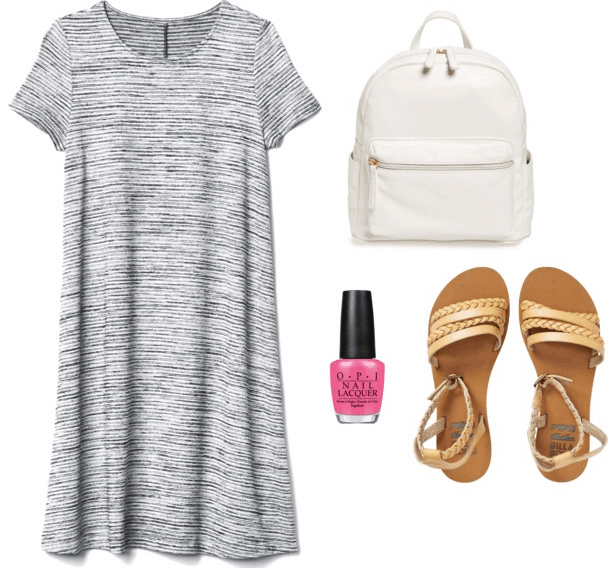 Products: Dress – Gap (XS-XXL) | Sandals – Billabong: Untold Sun (6-10) | Polish – Macy's: OPI's Strawberry Margarita | Backpack – Nordstrom: BP
Cost: ~$35 as of June 8th
A casual cotton t-shirt dress means you can plop down on any surface – the floor, couch, patio chairs – to your heart's content. Pass the prosecco and popcorn!
Don't forget to stash any popcorn toppings or games you'd like to contribute in a cute backpack. Play off the texture of the dress with braided sandals. Add color and playfulness with hot pink nail polish.
Your thoughts?
What is your favorite game to play? What was your most memorable game night? Let us know below!