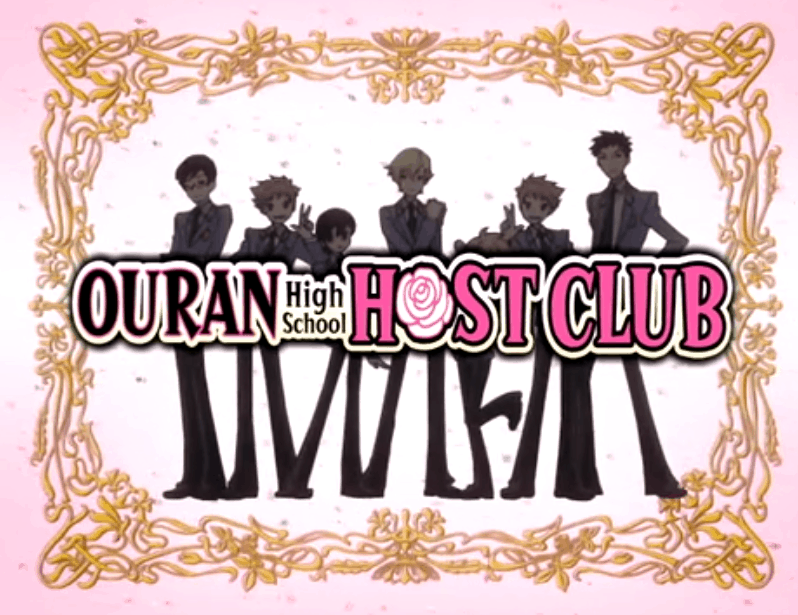 Whether I'm slogging through the depths of midterms, combating June gloom, or powering through the worst hangovers ever, nothing brightens my day quite like curling up with an anime that can send me into a fit of giggles. And no anime gives me the gigglefits quite like Ouran High School Host Club.
Between its dry humor, site gags, puns, witty banter, and self-awareness, Ouran High School Host Club is a barrel of laughs mixed with beautiful animation, a gorgeous classical soundtrack, and memorable, eye-catching characters.
A newbie to anime may not fully appreciate some of the inside jokes or jabs at the genre, but Ouran High School Host Club is a beautiful and light-hearted anime worth a binge watch for just about anyone.
Ouran High School Host Club Crash Course
Ouran High School Host Club follows the high school experience of Haruhi Fujioka, an intelligent and level-headed student who tests her way into a full ride scholarship to Ouran Academy, an exclusive and opulent private school for the children of Japan's richest and most powerful families.
After a mishap with a verrrrrrryyy expensive vase, Haruhi finds herself indebted to the Host Club, an eccentric group of boys who entertain female students at the school with teas, dances, and balls. Though originally Haruhi was to earn back her debt by running errands for the club, she proves herself to be a talented host. There's only one issue – no one except for the club members knows she's a girl.
As Haruhi navigates her life at Ouran and her life as a host, she cultivates relationships with the members of the host club, including the eternally optimistic, charming, and gentlemanly Tamaki Suoh, the son of one of the most powerful men in Japan.
Haruhi Fujioka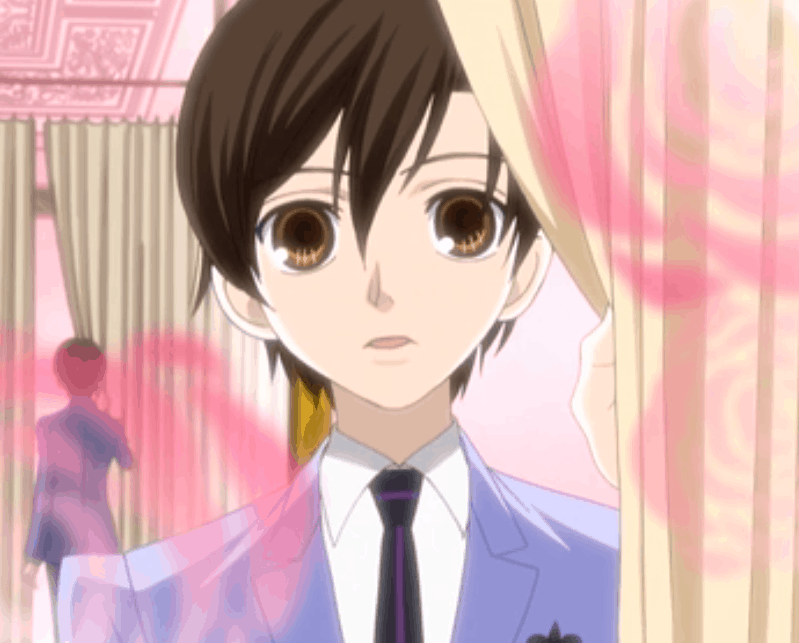 As the series' cool and unflappable protagonist, Haruhi often finds herself as the straight man or voice of reason for the antics of the Host Club. Haruhi is also incredibly responsible for a girl of her age, taking on the care of her household after her mother's death.
Despite being well known for her her long hair and looks in middle school, Haruhi does not strongly identify with her gender and often dresses in androgynous clothing. Her style is what caused the original confusion regarding her gender among members of the host club.
Despite her clear intelligence and ambition, Haruhi often struggles to understand how she feels, especially regarding her relationships.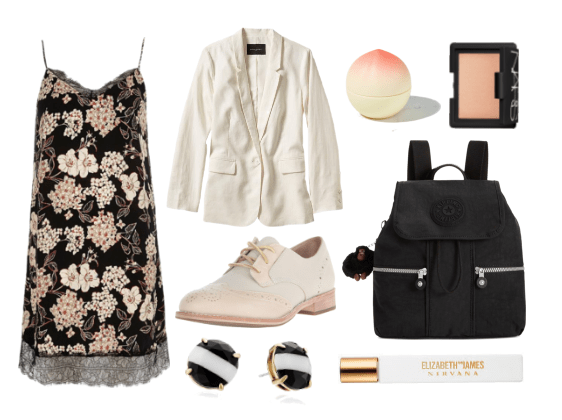 Products: Dress, blazer, lip balm, blush, oxfords, backpack, earrings, perfume
Though Haruhi wears a boy's uniform at school, she can often be seen in dresses and girly accessories on her days off, though they're often mixed with menswear touches like structured coats, chunky shoes, or a boyfriend blazer like the one pictured here.
For a Haruhi-inspired look, pair a girly but grungy floral slip dress with a crisp white structured boyfriend blazer and a cute pair of peach-accented oxfords.
A backpack with cartoon-character details nods to Haruhi's secret love of all things cute, while striped stud earrings add a bit of polish. Finish the look with some light makeup, like a delicate flush and a fruity lip balm.
Tamaki Suoh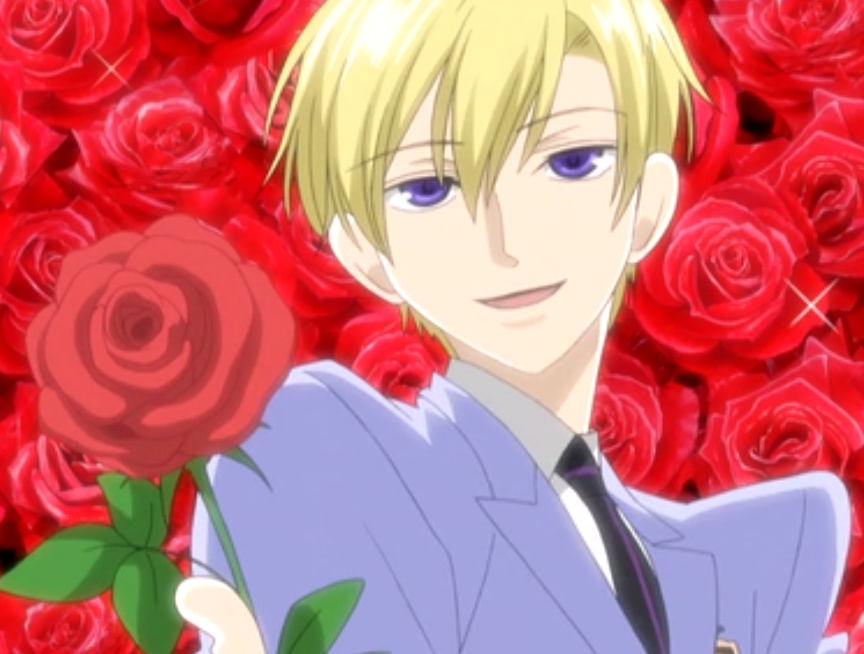 Tamaki, the son of one of the richest and most powerful men in the nation, is the eccentric and magnetic president and co-founder of the host club, as well as its most popular host by far.
Though Tamaki seems to have grown up in the lap of luxury, he struggles to find acceptance with his family and turns to the host club as his support system, often calling Haruhi his daughter or referring to his best friend, Host Club vice president Kyoya Ootori, as (Haruhi's) "mom."
Though gentlemanly, Tamaki is prone to capriciousness and bouts of narcissism. Like many of the students at Ouran, he knows very little about the day-to-day activities of the middle and lower classes, like how to make coffee or how to shop for groceries.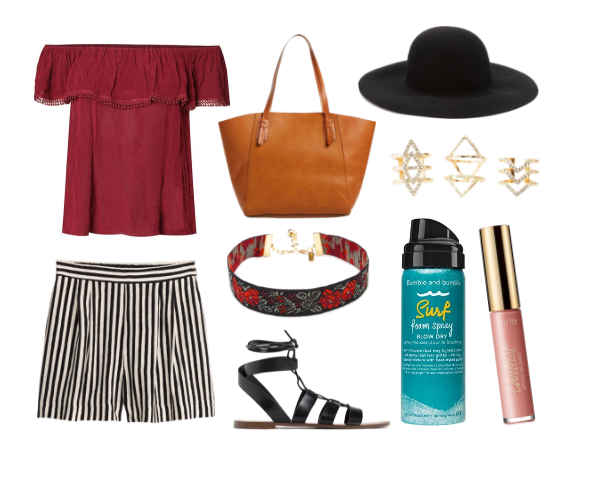 Products: Blouse, bag, hat, rings, shorts, choker, sandals, salt spray, lip gloss
With his European good looks, a flair for the dramatic, and an eye for the romantic, Tamaki is a great inspiration for anyone who wants to inject some romance or flair into their look.
Pairing dramatic and alluring trends, like strappy sandals and a ruffled red off-the-shoulder blouse, with preppy striped shorts and a beachy wide brim hat, creates a cute and romantic outfit perfect for a themed event like one Tamaki would devise for the host club (perhaps a romantic day on a French beach?)
A rose-patterned choker nods to the red roses Tamaki is rarely seen without, while a salt spray will give you beachy waves to rival Tamaki's tousled crop. Finish with a nude gloss and a handful of rings for a subtle, sexy touch.
Kyoya Ootori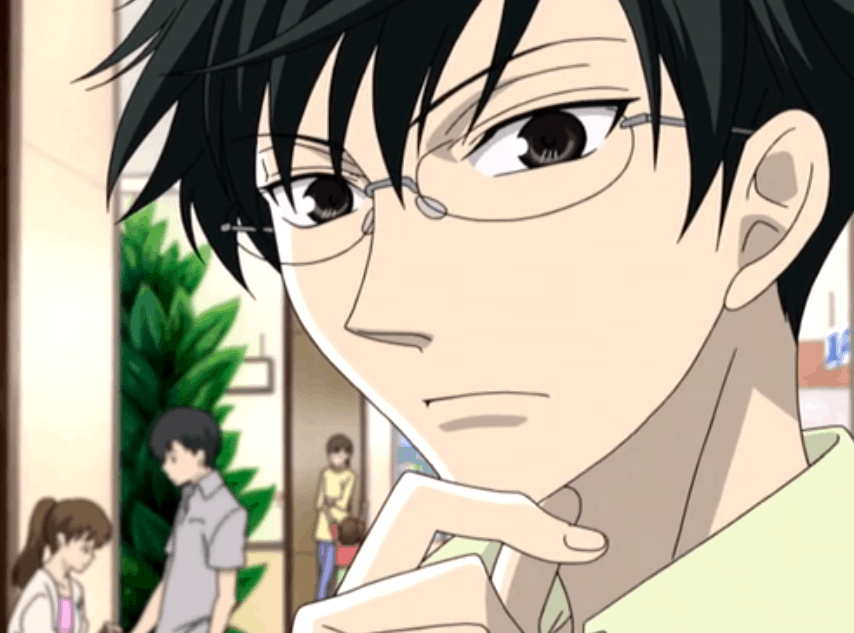 Kyoya Ootori is the vice president and co-founder of the Host Club and Tamaki's best friend. The youngest son of a wildly successful businessman, Kyoya seeks to set himself apart from his older brothers in order to inherit his family's business. He handles all the logistics and budgeting for the events the Host Club hosts, and comes off rather cool and calculating.
Haruhi often comments that it seems that all of Kyoya's actions are motivated by earning money or cultivating power or prestige, but as she learns with many of the boys in the host club, there's more to them than what meets the eye.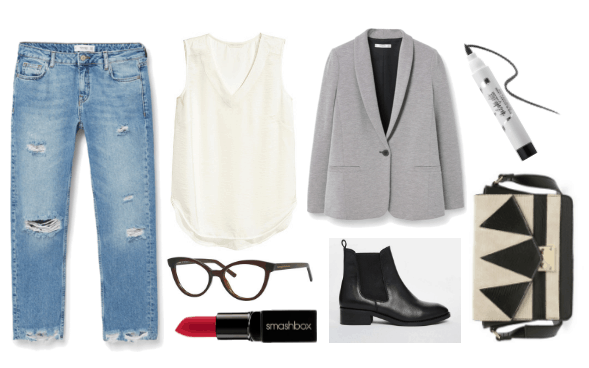 Products: Jeans, blouse, blazer, eyeliner, glasses, lipstick, booties, bag
True to his cool and collected nature, Kyoya's off-duty wardobe mixes high-end menswear with rocker elements like zippers and chains, much like the off-duty wardrobes of all our fave supermodels and Instagram stars.
For a look inspired by Kyoya, pair a destroyed boyfriend jean with a slouchy white top and a structured blazer in a neutral color, like this cool gray. Reach for trendy but muted accessories, like inky black chelsea boots and a geo clutch that add subtle interest and edge.
A sharp pair of cat-eye glasses paired with a kitten eye and a red lipstick add a final touch of geeky glam to this cool look.
What do you think?
Are you a fan of Ouran High School Host Club? Would you wear any of these looks? Would you like to see a part two to this? Let me know in the comments below!