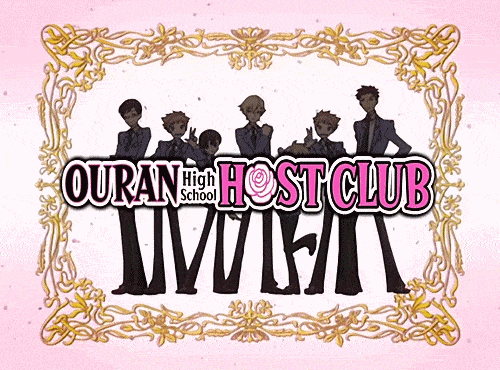 The dapper dudes of the gender bending high-school anime Ouran High School Host Club are back for part two of this anime inspo series!
In part one, we covered Haruhi's androgynous cool look, Tamaki's romantic European look, and Kyoya's tailored and trendy look. In part two, we'll cover looks inspired by the rest of the host club – the mischievous Hitachiin twins, the adorable Honey, and the taciturn Mori.
Hikaru and Kaoru Hitachiin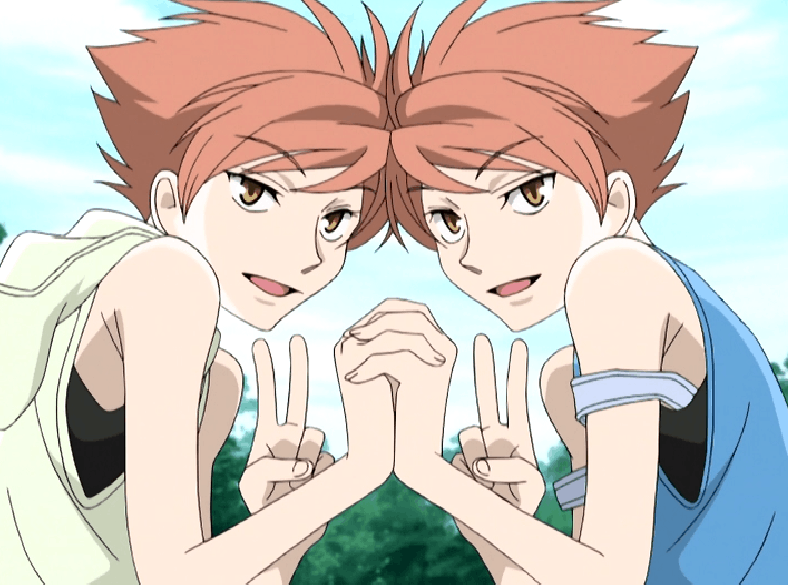 Hikaru and Kaoru are the identical twin sons of a popular fashion designer who are in the same class as Haruhi. The two share an incredibly close bond, which they use to entertain the guests of the host club, playing on the "forbidden love" trope that is popular in anime and manga. Their bond is so close that they were not interested in forming friendships before joining the host club.
In the beginning of the series, the two are nearly indistinguishable – they even deliver their lines in perfect unison. No one at the school is able to tell them apart, except for Haruhi, of whom they are extremely protective. As Haruhi gets to know the twins more throughout the series, their individual personalities become more apparent to the viewer.
The twins are among the funniest of the host club members; their dialogue is sprinkled with clever one-liners, puns, and shade. They tease Tamaki mercilessly, despite their loyalty to him. They are also excellent at pranks, and are more than willing to scheme and ruse to get what they want.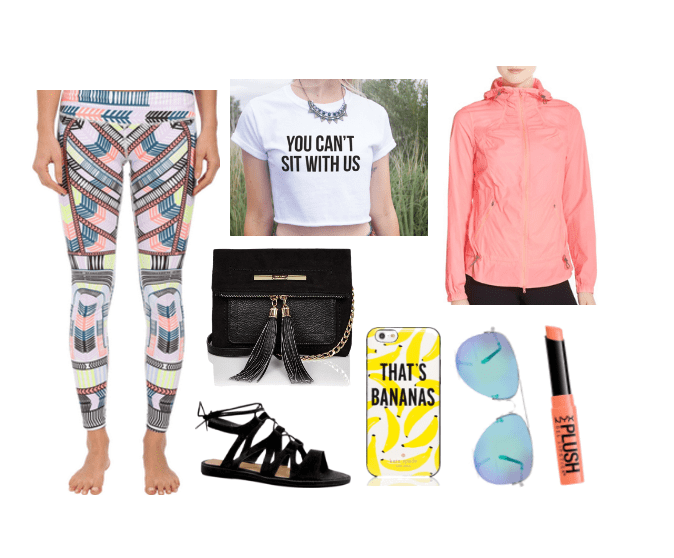 Products: Leggings, Shirt, Windbreaker, Bag, Sandals, Phone case, Sunglasses, Lipstick (in Pastel Peach)
As the sons of a fashion designer, Hikaru and Kaoru both have a flair for fashion – they're often seen sporting trendy but comfortable clothes with a sporty edge, meaning they would probably be ALL ABOUT the athleisure trend that's still going strong.
For a sporty but trendy look inspired by the twins, try pairing athleisure staples, like patterned yoga leggings and a peach-colored windbreaker, with luxe accessories like strappy sandals and a tasseled crossbody bag.
A statement crop top nods to the twins' sassy dialogue, while a trendy fruit-covered phone case alludes to their favorite snack. Finish the look with a peachy pout (the same hue as the twins' signature hair color) and a too-cool-for-school pair of sunnies.
Mitsukuni "Honey" Haninozuka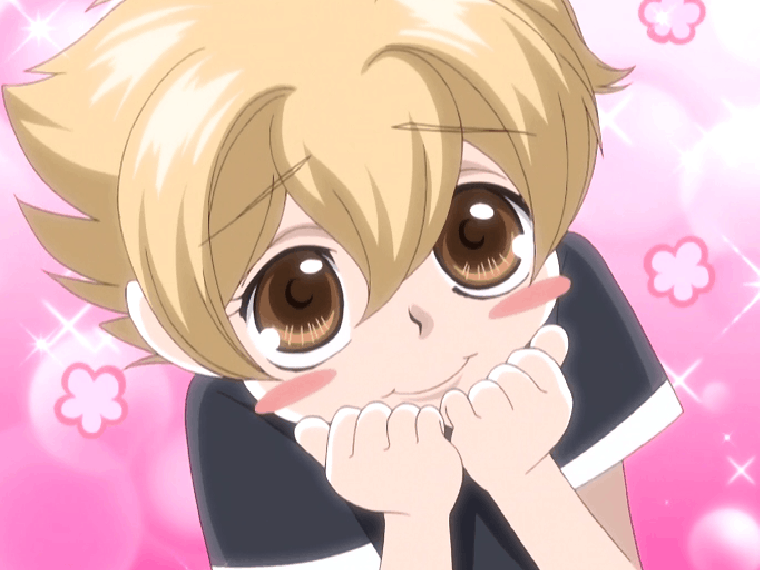 Though he may look like an elementary school student, Honey is actually a third year student at Ouran academy and is 17 years old at the start of the series. His adorable appearance, love for cute things (like stuffed animals and cartoons), and insatiable sweet tooth (there's an entire episode about Honey-senpai getting a cavity – no seriously) make Honey-senpai a perfect candidate for the host club.
Despite his aww-inducing appearance and interests, Honey is an extremely skilled martial artist and the heir to a family that teaches militaries and police forces around the world. He is such an effective martial artist that he must never use his full strength, lest other countries think Japan is harboring a weapon of mass destruction.
Honey is also incredibly observant (he is one of the first people in the Host Club to recognize that Haruhi is a girl) and wise, often dispensing wisdom at key moments in the series.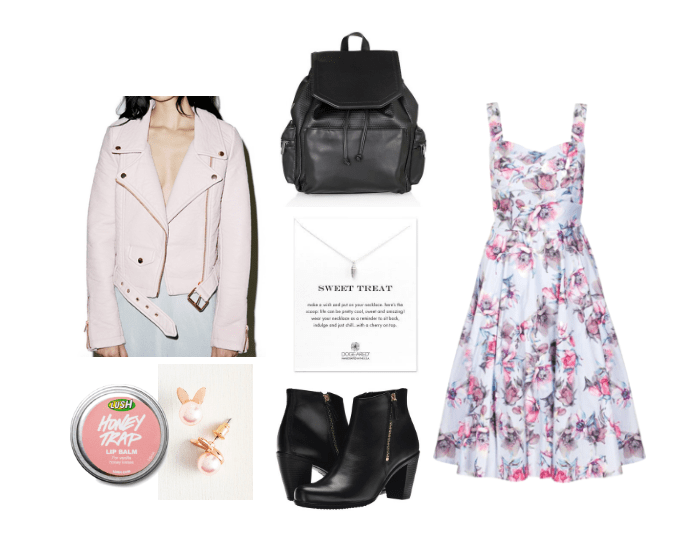 Products: Jacket, Backpack, Necklace, Dress, Lip balm, Earrings, Booties
A cute but tough look is perfect for a multi-faceted character like Honey. A flouncy floral dress in a trendy color like serenity blue (the same blue in the blazers that are a key component to the Ouran uniform) is majorly sweet, but gets tempered with neutral-with-an-edge accessories like a black suede backpack and leather booties.
A pastel pink leather jacket adds a fun but tough element, while cute accessories like bunny earrings (a nod to Honey's favorite stuffed animal, Usa-chan) and an ice cream charm necklace (for Honey's sweet tooth) lend a playful and youthful vibe to the look.
A simple swipe of a honey-based lip balm is all you need to finish this sweet but edgy look.
Takashi Morinozuka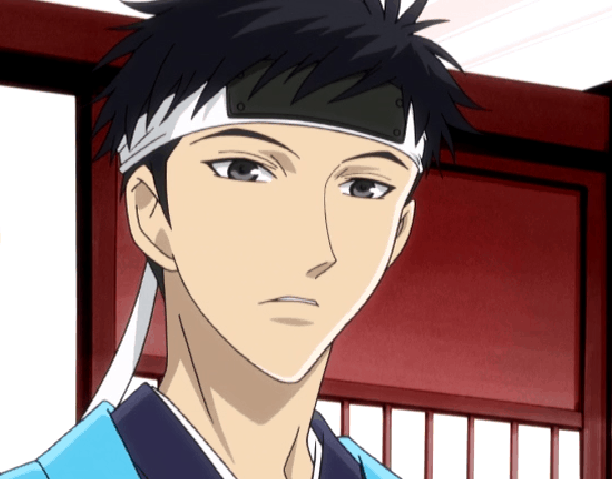 A third year student at Ouran Academy, Mori-senpai is Honey's cousin, and the two share a brotherly relationship. Despite his stoic and disciplined personality, Mori's height, messy dark hair, and deep voice make him a dead ringer for the "wild" trope, making him popular with guests of the host club and the female students of Ouran.
Mori's family were servants of Honey's family for generations, but two generations ago there was a marriage between the two families, making Honey and Mori cousins. Despite this, Mori is extremely loyal to Honey, and the two are rarely seen apart. Like Honey, Mori is also a skilled martial artist, excelling especially in kendo.
Mori is so quiet and has so few lines that the other members of the host club joke that he only has one line per episode, but he has a good sense of humor and often goes along with club's hijinks without question.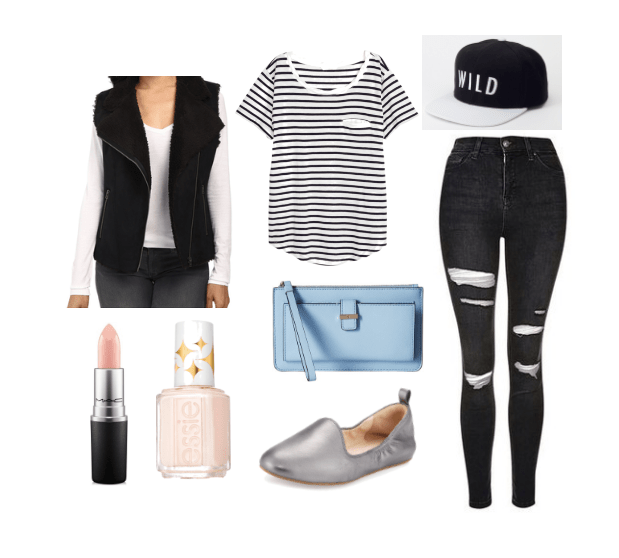 Products: Vest, Tee, Snapback, Bag, Jeans, Lipstick (in Creme D Nude), Nail polish, Flats
A pragmatist, Mori prefers street clothes that are comfortable and classically stylish with a slight edge – he is often depicted in jeans and tanks with few accessories.
For a classically stylish look that's reminiscent of Mori, pair cool-girl classics like skinny black jeans (a couple of rips here and there add edge) with a black and white striped top. A black vest adds a chic but classic menswear vibe, while metallic ballet flats add a trendy element.
A bag in a pastel shade adds an unexpected bit of color (there's that Ouran blue again!) and a statement snapback adds another edgy element (and nods to Mori's "type" in the club). Finish the look with nude accessories for a touch of femininity.
What do you think?
Are you a fan of Ouran High School Host Club? Who is your favorite host club character? Would you wear any of these looks? Let me know in the comments below!