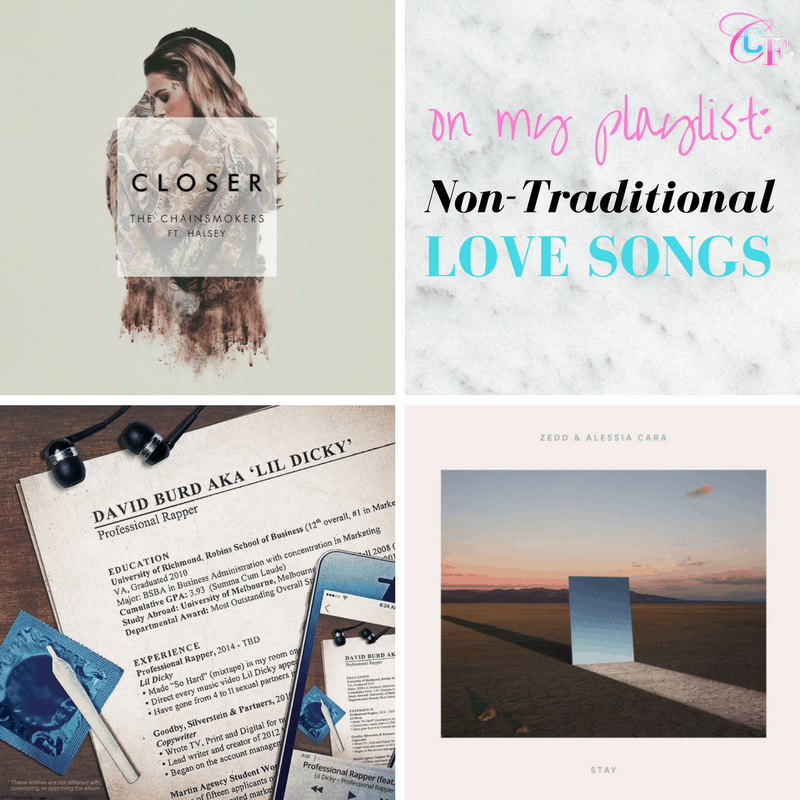 "On My Playlist" takes new hits and old favorites and turns them into outfits anyone can rock.
When you think love song, your mind probably jumps to the mushy, cheesy, "you light up my life" kind. Some of the best love songs, however, are about the kind of love that's bittersweet, unrequited, or nostalgic. For this post, we cover that type of love song.
Chances are, you've heard a couple of these before. From Halsey and the Chainsmokers' "Closer" to Lil Dicky's "Molly" to Zedd and Alessia Cara's recent hit "Stay", nontraditional love songs get a lot of airplay, and for good reason.
Today, I'll show you three outfits inspired by these three faves:
"Closer" by The Chainsmokers feat. Halsey
The Chainsmokers - Closer (Official Video) ft. Halsey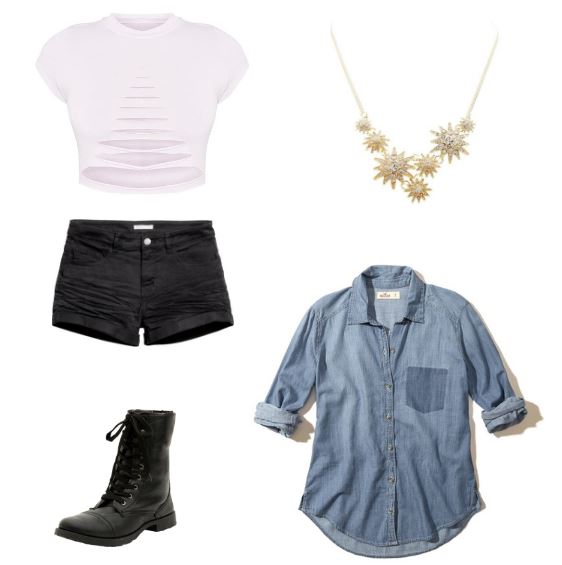 Products: Crop Top – Pretty Little Thing, Denim Shirt – Hollister, Shorts – H&M, Necklace – Charlotte Russe, Boots – Hot Topic
Practically last summer's theme song, Closer, though reminiscing about good times past, is still an addictive party track. Was it overplayed last year? …Maybe a little, but you can't deny how excited you probably got (and maybe still get) when hearing it on the radio or at a party.
Channel some of Halsey's music video alter ego's style with this daring crop top and some sweet but shiny bling. Keep the outfit grounded enough for a late night bonfire or a beach outing with shorts, boots, and your trusty chambray shirt.
"Molly" by Lil Dicky
Lil Dicky - Molly feat. Brendon Urie (Official Video)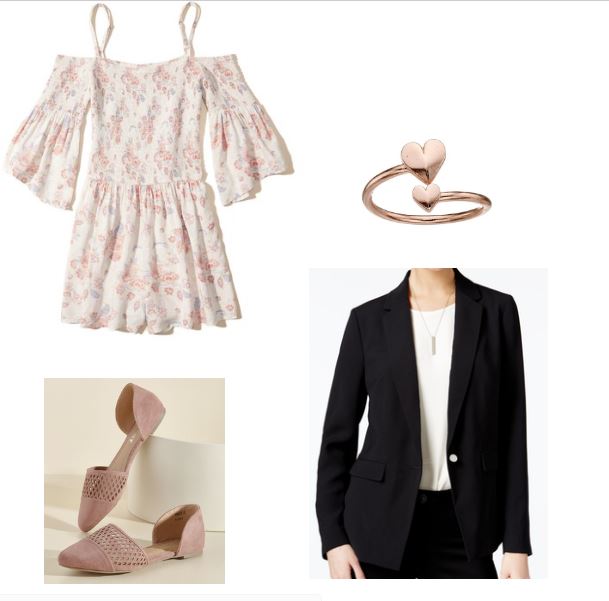 Products: Romper – Hollister, Blazer – Macy's, Shoes – Modcloth, Ring –Zappos
Maybe it's the fact that Lil Dicky knows how to tug at the heartstrings while keeping a flow going, or maybe it's because my favorite singer (Brendon Urie, what's up?) is featured on the track, but I cannot quit this song.
Catchy, sad, and sweet, "Molly" is essentially a love letter sent too late. We've all had that feeling, though Lil Dicky's situation is extreme as he watches his ex-girlfriend (and possibly the love of his life) get married.
Take some of the sweetness and love from the song and infuse it in your outfit. The romper is sweet but practical (and maybe a bit reminiscent of bridal white and wedding bouquets), and with a classy blazer, you can take this look from a picnic (or wedding!) to dinner out. Slip on some practical sandals, and wear your heart on your finger, even if it isn't broken.
Stay
Zedd, Alessia Cara - Stay (Official Music Video)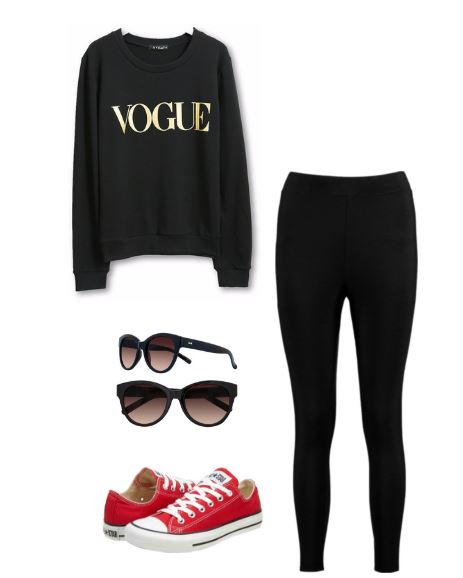 Products: Sweatshirt – Shop Elettra, Leggings – Boohoo, Sunglasses – Kohls, Shoes – Amazon
Alessia Cara is the queen of chill, and you can't convince me otherwise. So when I saw her laid-back outfit in Zedd's energetic "Stay" video, I couldn't help but think of it as inspiration for my next lazy day.
Keep things simple with your favorite sweatshirt and old reliable leggings. The little things add the pop of interest to this cool-girl-chic/model-off-duty outfit: Think sunglasses and Converse sneakers. Perhaps finish with some Alessia-esque curls… your choice!
Bring Back the Beat!
What do you think? What are your favorite love songs, traditional or not? What songs are you jamming out to now — and what songs should inspire my next outfits? Let me know in the comments!