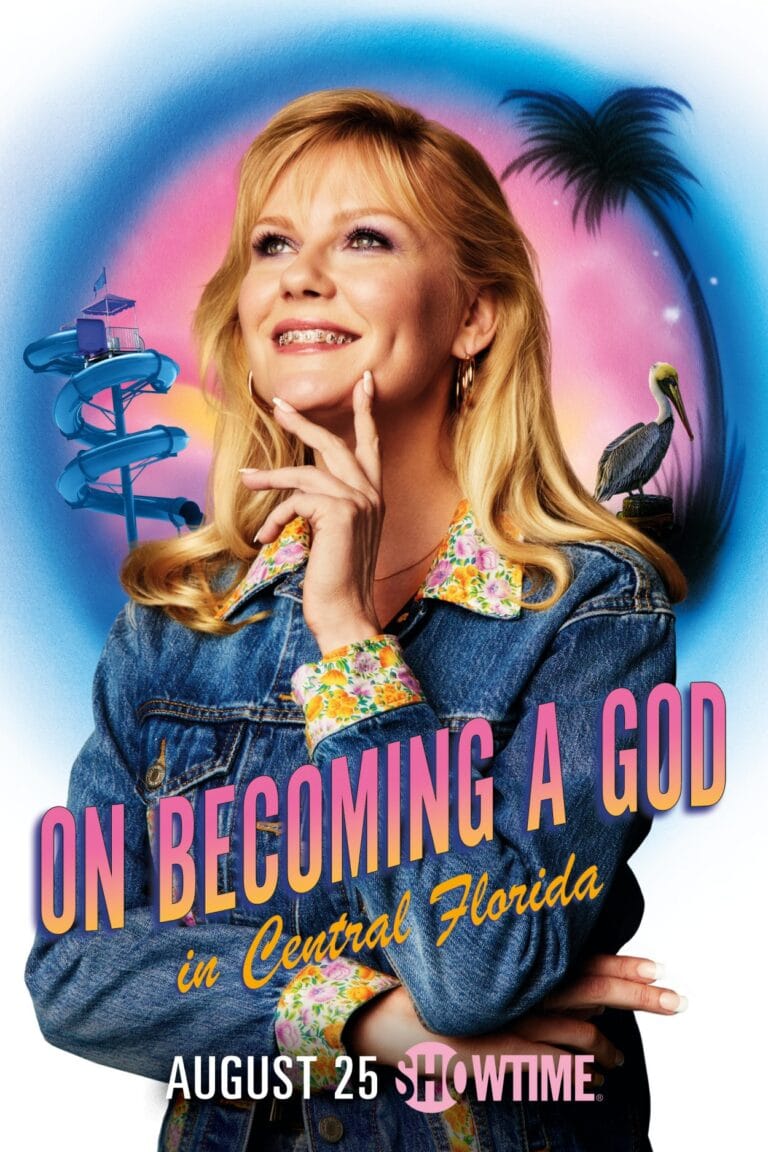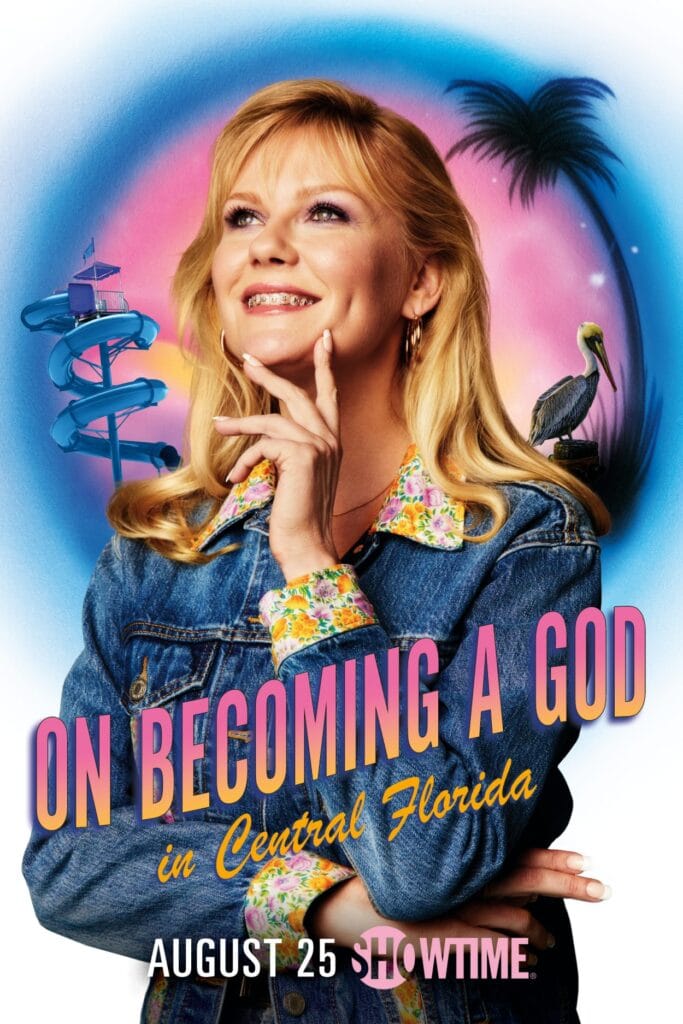 If you like '90s fashion and dark comedies with crazy plot twists, you need to watch On Becoming a God in Central Florida!
This TV show, which premiered in August on Showtime, stars Kirsten Dunst (one of our movie fashion favorites for Marie Antoinette). Set in central Florida in 1992, the show centers around Krystal Stubbs, a young waterpark worker and new mother trying to make ends meet. She soon finds herself inside the shady world of FAM, a multi level marketing organization, after her husband is lured by the promises of wealth from charismatic founder Obie Garbeau II.
Despite being a dark show dealing with some serious subject matter, "On Becoming a God" is hilarious, plus the style is pretty great. If you enjoy a '90s aesthetic, you will love Krystal's and the other characters' outfits. Some pieces are actually vintage, and according to the show's costume designer, Krystal's style varies between the late '80s and early '90s.
I'm a huge fan of '80s and '90s fashion, so today I decided to recreate 3 of Krystal's most iconic outfits. Here's our "On Becoming a God in Central Florida" fashion guide!
On Becoming a God in Central Florida Fashion: Outfit 1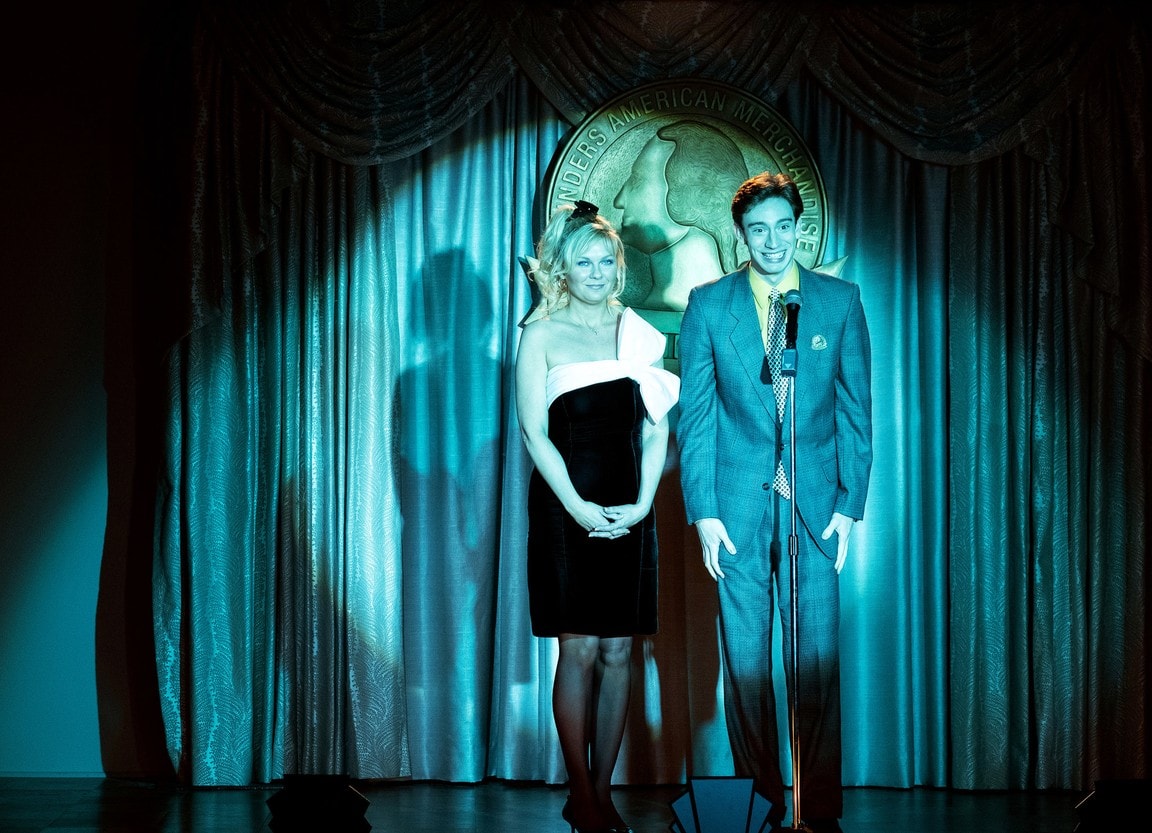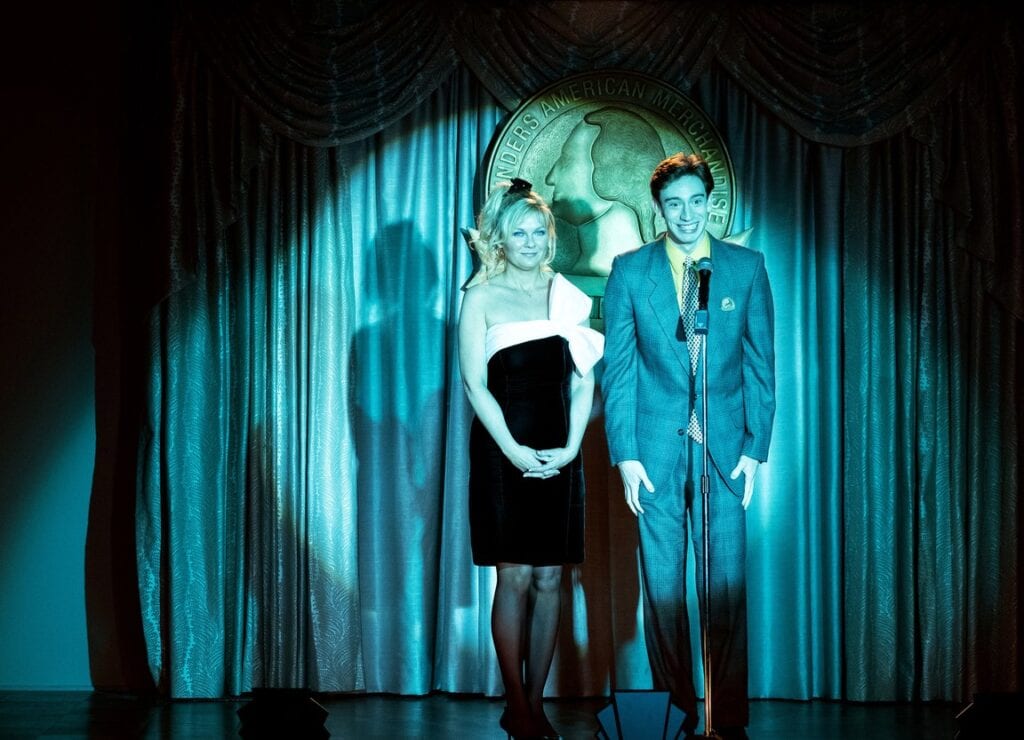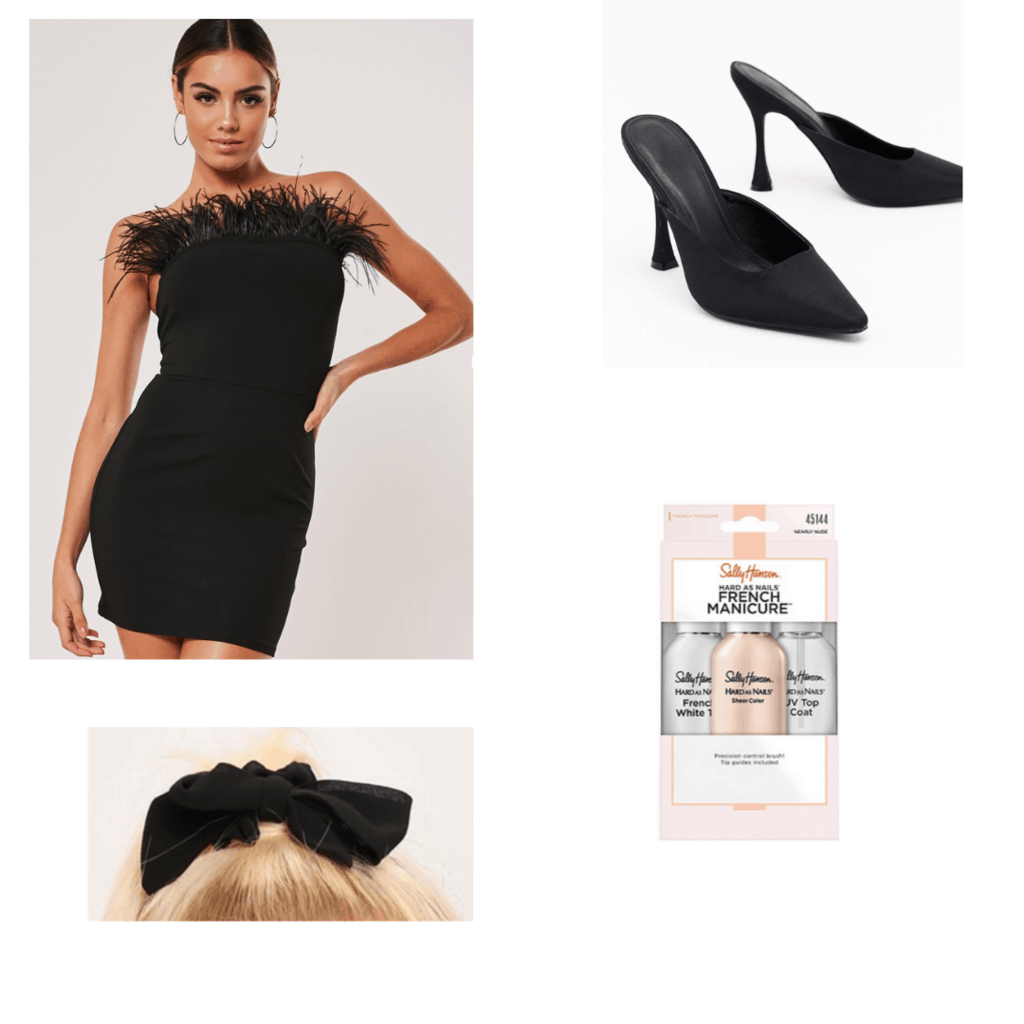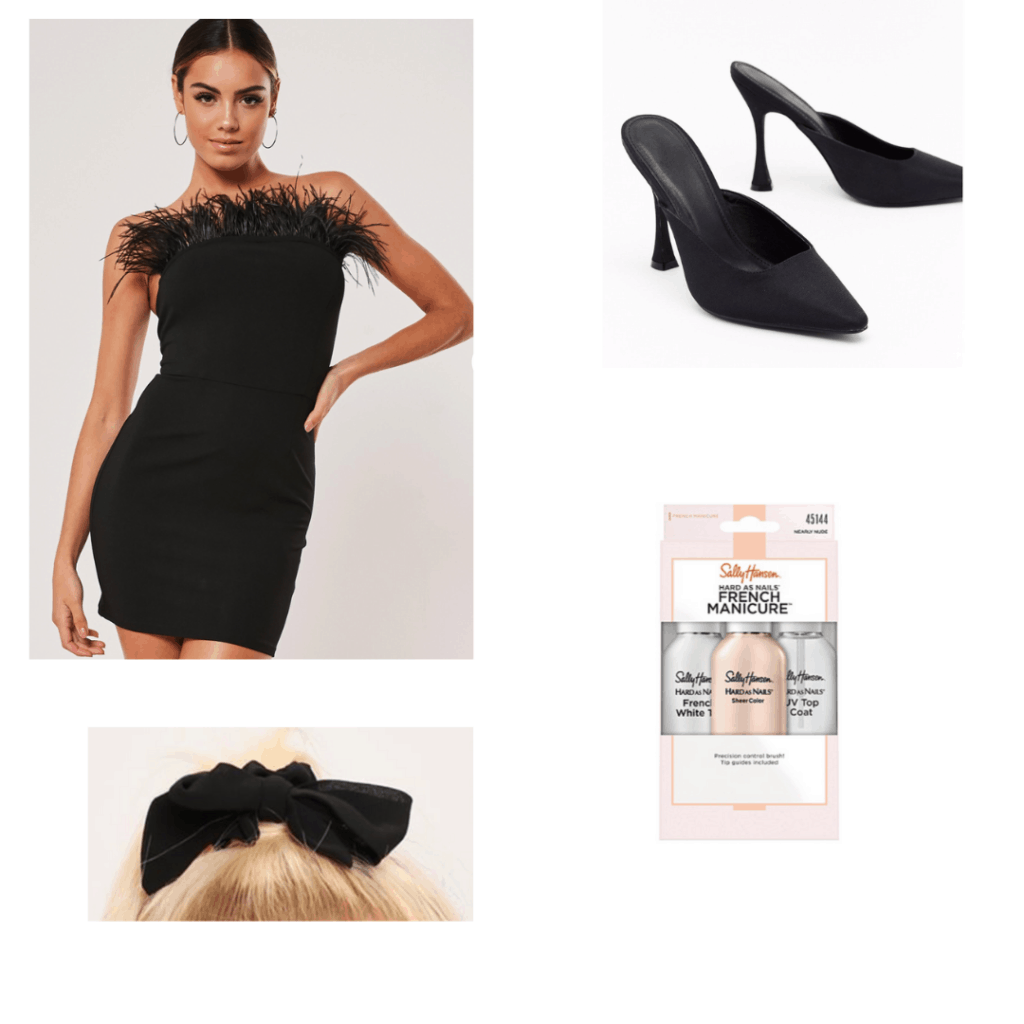 Products: Black Strapless Dress – Missguided, Black Scrunchie – I saw it first, Sally Hansen French Manicure Set – Ulta, Pointed Black Heels – Nasty Gal
Krystal's party outfit centers around a little black dress, black kitten heels, and a black scrunchie. Funnily enough, if you look at it, apart from the sheer tights, this outfit is pretty similar to what we could wear nowadays!
I recreated this outfit by choosing a similar strapless black dress with feathers, pointed kitten heels, and a black scrunchie. To finish it off, I added a very '90s French manicure kit.
This is quite an understated and dark outfit for Krystal (as you'll see in the next two looks). This look inspired by her party outfit would be perfect for a nice dinner or classy get together.
Outfit 2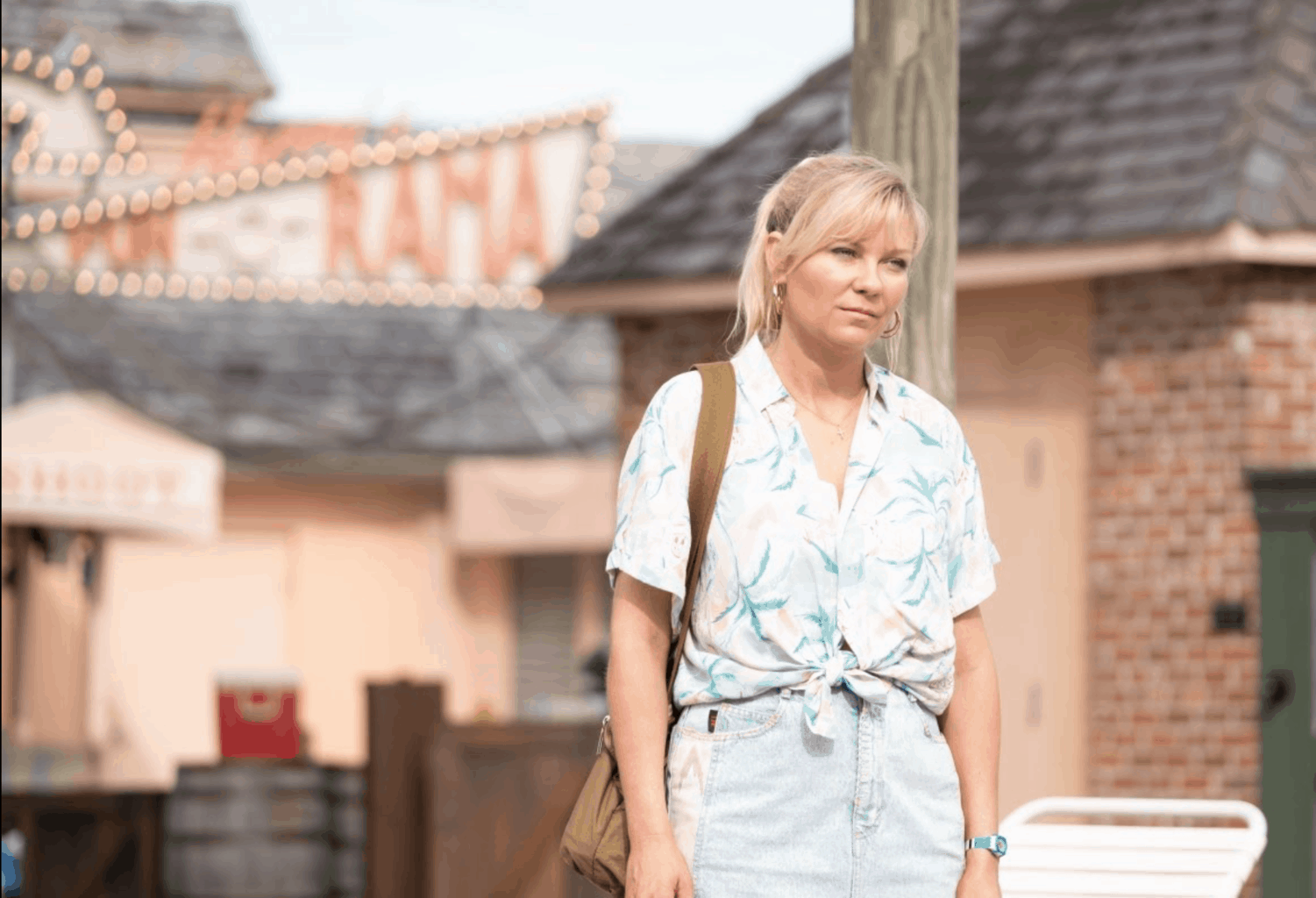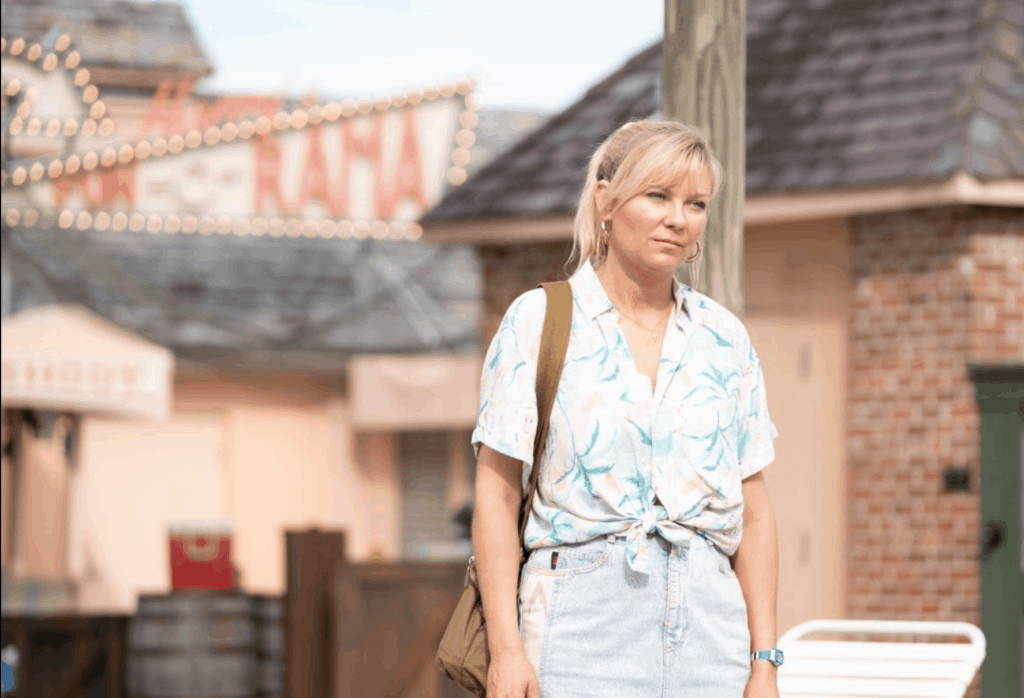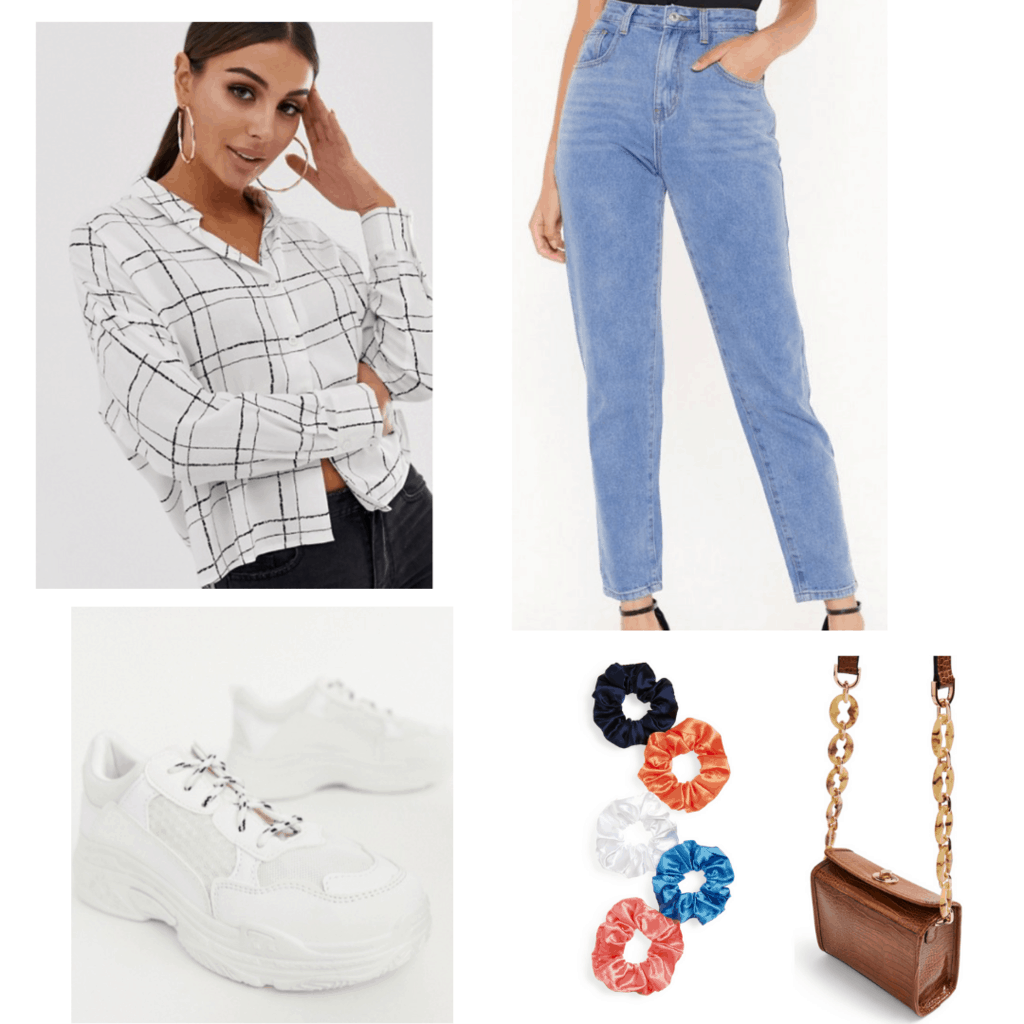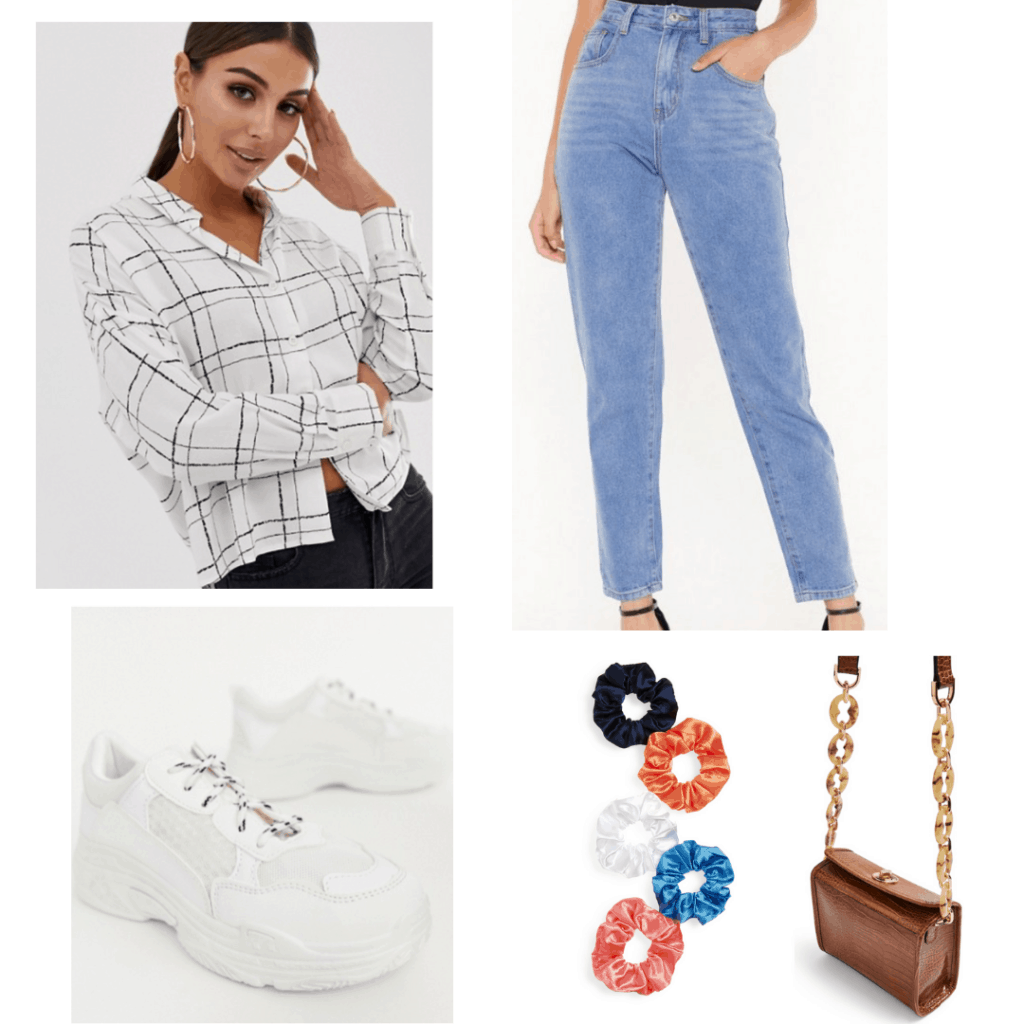 Products: Satin Scrunchies – Nordstrom, Cropped Long Sleeved Shirt – Asos, High Waisted Mom Jeans – Nasty Gal, Brown Shoulder Bag – Nordstrom, White Chunky Sneakers – Asos
This outfit screams "'90s mom," and almost three decades later, it's on trend again!
To recreate Krystal's outfit, I paired a long sleeved cropped button-down with high waisted mom jeans, a colorful scrunchie, and chunky white sneakers, as well as a brown shoulder bag similar to Krystal's.
If you love '90s fashion and want to channel your inner Krystal Stubbs for your next day on campus, this is the perfect outfit for you.
Outfit 3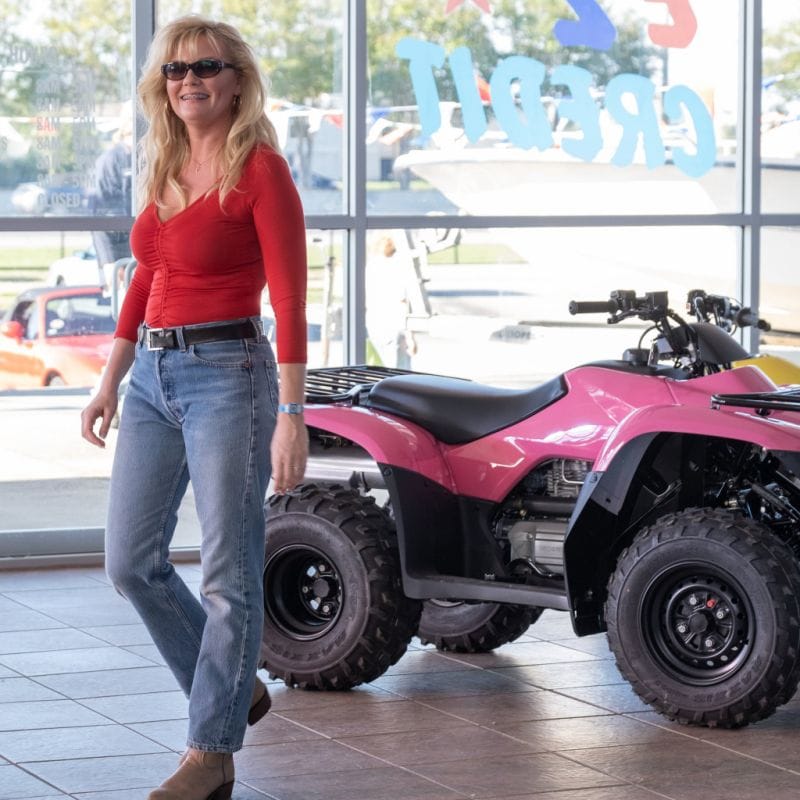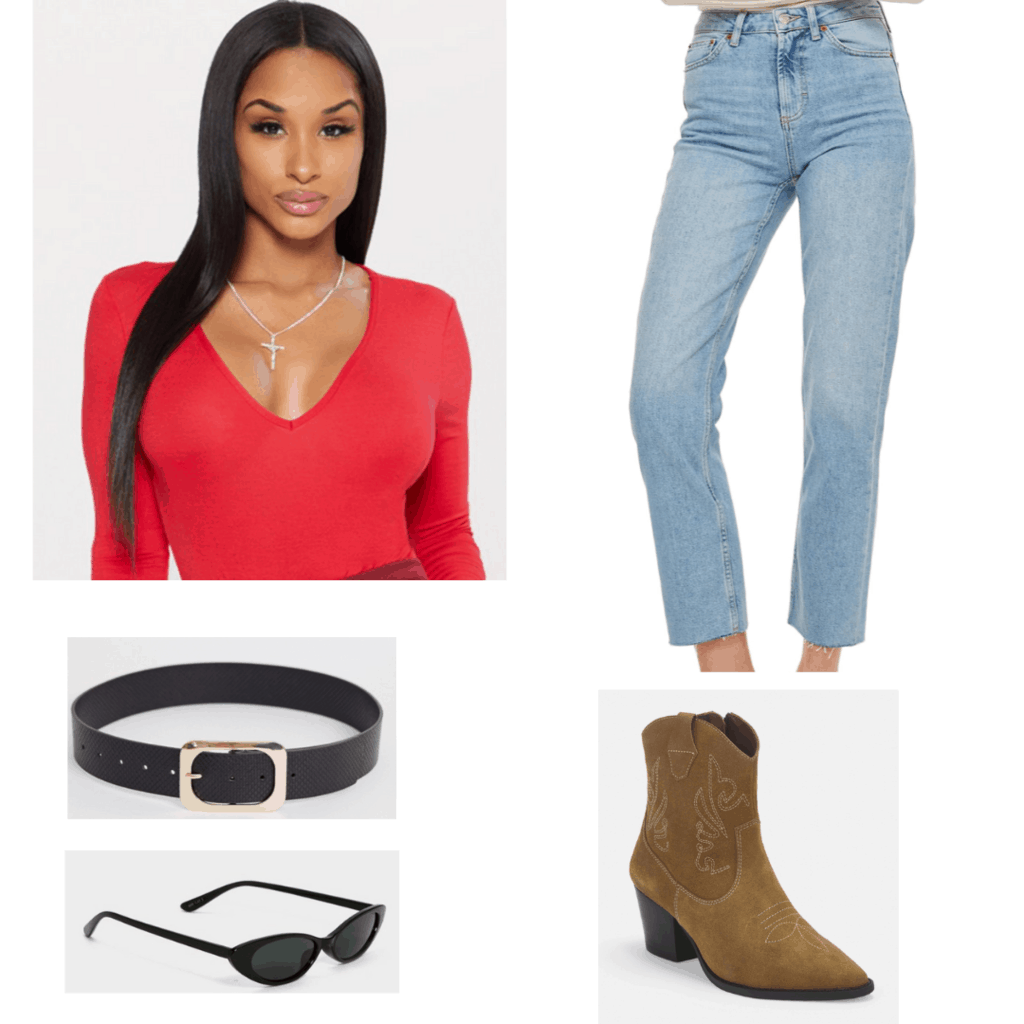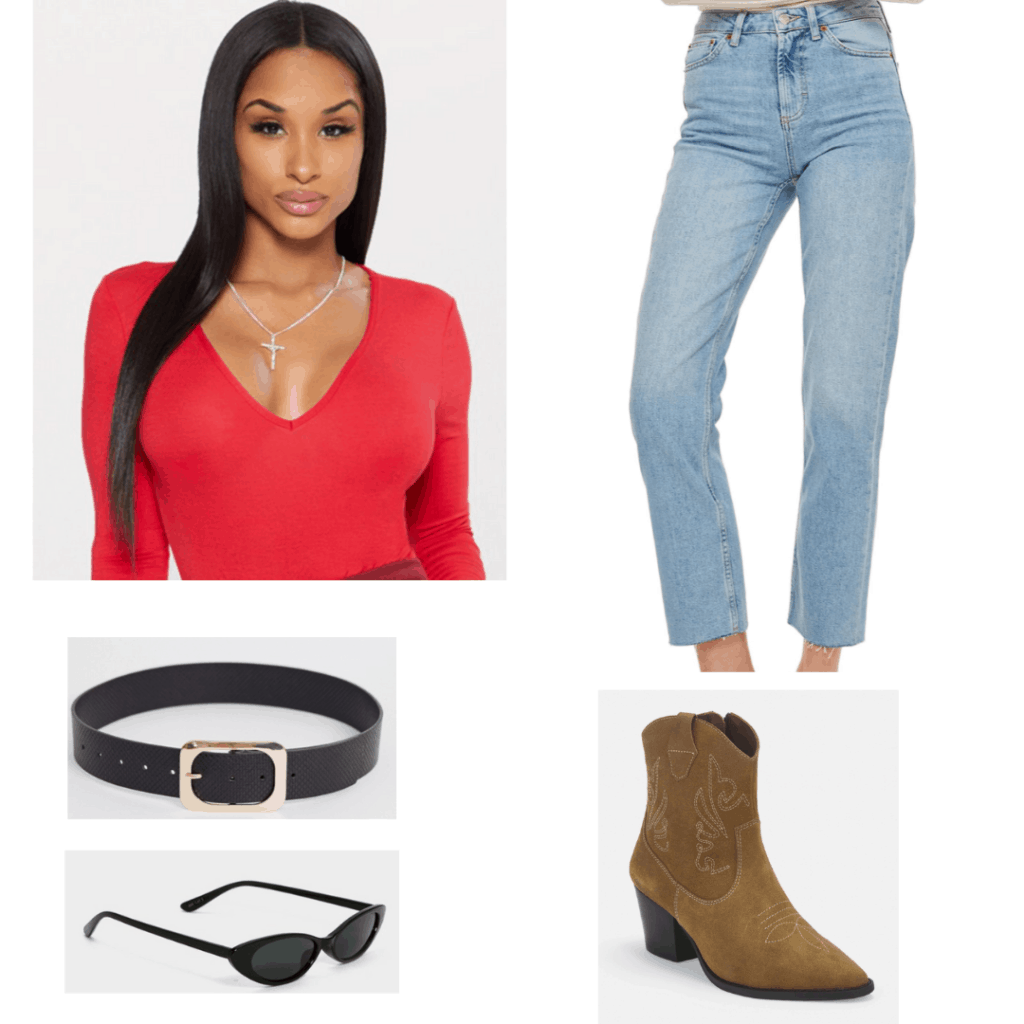 Products: Red Long Sleeved Bodysuit – PrettyLittleThing, Black Belt – Asos, High Waisted Straight Leg Jeans – Nordstrom, Suede Western Boots – Missguided, Black Sunglasses – Nasty Gal
In contrast to the loose and oversized outfit above, this silhouette is more form fitting. It features some iconic '90s pieces, like these high-waisted straight leg jeans accessorized with a belt and skinny sunglasses.
The rest of Krystal's outfit is pretty straightforward, with a red bodysuit and tan western boots.
This is the perfect outfit for you if you would like to try a few '90s trends and aren't afraid to go form-fitting with your look.
What do you think of the fashion in "On Becoming a God in Central Florida"?
What did you think about these outfits? Do you watch this TV show? Let me know in the comments section.