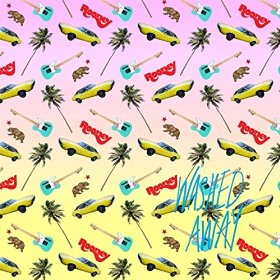 Rooney is not a new band. They formed in 1999, drawing inspiration from "Ferris Bueller's Day Off" for their band name (they are named after the principal Ed Rooney!) and have gone through rises and falls in their popularity since their inception. The indie band gained popularity around 2004 when their music was featured in TV shows like The O.C. and All My Children. Their success waned toward the end of the '00s, but they continued you make new music. After a 5 year hiatus, Rooney is back with a new album, "Washed Away".
If American power pop and British Invasion rock had a baby, it would be Rooney. The L.A.-based band produces music that's peppy, light, and catchy as hell. No matter what the song is about, the melody is infused with a rhythm that makes you want to nod along. Rooney's new album "Washed Away" follows the bands trend of producing music that is fun and infectious. (Fun Fact: The leader singer, Robert Schwartzman, played Michael Moscovitz in "The Princess Diaries".)
The best time to listen to this album: Make it the soundtrack to your next beach day or road trip
Here are 3 outfits inspired by Rooney's new album "Washed Away":
My Heart Beats 4 U
Young, wild, and free are the three perfect words to describe this song. Lyrics about an adventurous love make you feel like you're driving down the California coast in a convertible with the wind blowing in your hair. This song is all about cool, carefree vibes.
This outfit features a soft pink flutter-sleeve blouse for a breezy vibe. Medium wash bootcut jeans add some flair. Complete the ensemble with rainbow aviators, simple bangles, and a gold statement necklace.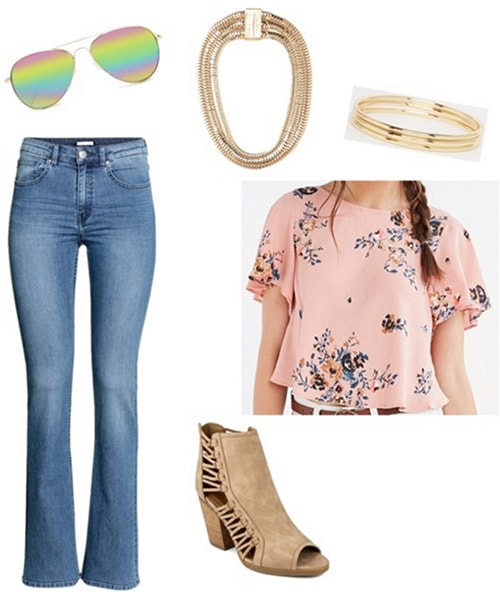 Products: Necklace, Bangles, Blouse, Booties, Jeans, Sunglasses
Don't Be a Hero
It starts out with a steady bass line, then the drums and the guitar hit you hard. Robert Schwartzman croons about his hardships and the extensive measures he uses to block them out, and pleading for some time to wallow and struggle by himself. The lyrics sound sad and tough, but the melody whisks you away, calling to mind something a little more rock 'n'roll and vivacious.
A Hawaiian shirt buttoned up underneath a pair of overalls makes for an easy, comfortable pairing that's perfect for any casual occasion. Block out the sun and unwanted attention with a straw fedora and a pair of cute sunnies. Finish with a fringe crossbody and ankle boots to match.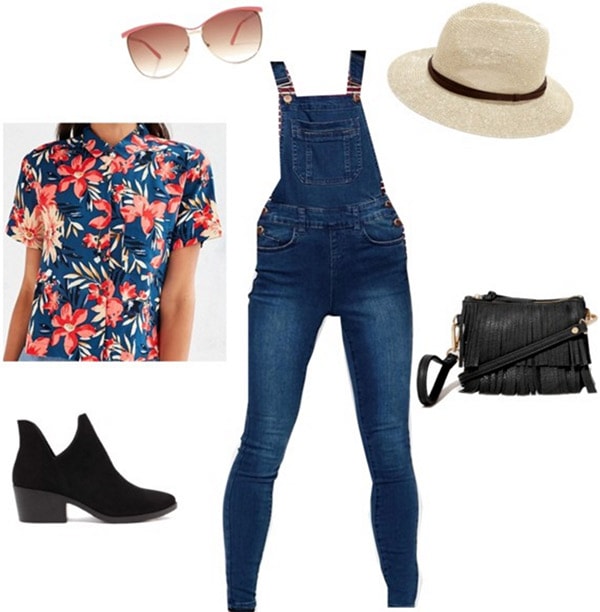 Products: Hat, Bag, Overalls, Shoes, Shirt, Sunglasses
I Miss You When You're Gone
Endings are never easy, but this peppy, introspective song will help you on the way. This colorful track urges you to embrace the healing process by getting out there and trying new things.
This colorful, bohemian outfit starts off with a longline tank with a ruffled hem. Purple leggings adds some pizzazz. Slip on a pair of floral sandals and grab a graphic tote. Finish the look with a few rings.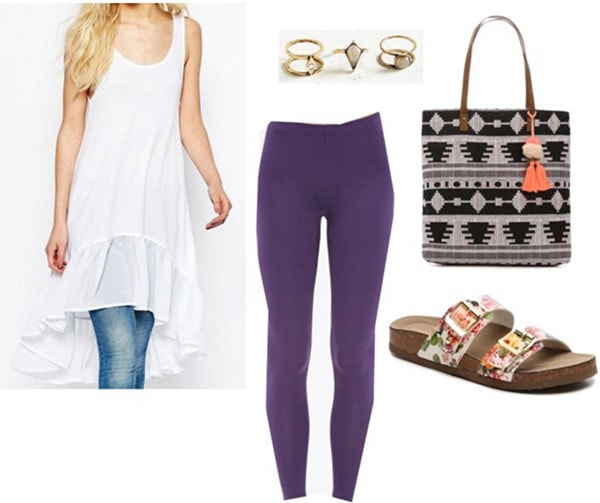 Products: Rings, Tote, Sandals, Leggings, Shirt
What do you think?
"Washed Away" by Rooney is available now. Listen to it here.
Did you listen to Rooney when you were younger? Do you like their style of music? What do you think of the outfits? Let me know in the comments!