Every day the internet shows me something new and amazing. My latest find? The incredible Kiiara. I found her music while browsing Soundcloud, and then I immediately feel in love with her highly expressive, whispery, synth-heavy music.
If you google Kiiara, you won't find out much about her. You will find links to her social media, links to her new EP, and you will learn she is from Illinois and worked in a hardware store. That's it. If you want to get to know who she is, it is best to listen to her amazing music.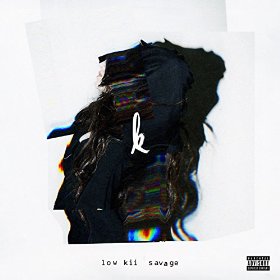 Kiiara's debut EP "low kii savage" is aptly named. The songs reach a variety of highs and lows. They are cool, captivating, and masterfully produced. The heartfelt lyrics strike a chord and the melodies make those tough realizations deliciously palatable. Kiiara is not your typical guitar-strumming singer-songwriter: Her EP has a chilling electro vibe that truly fits its title.
The best time to listen to this music: when you want to get lost in some chill electro songs
Here are 3 outfits inspired by songs from "low kii savage" by Kiiara:
Gold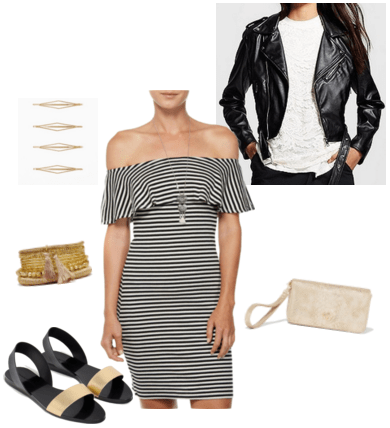 Products: Jacket, Wristlet, Dress, Shoes, Bracelets, Hair Pins
It is empowering to do whatever you want, whenever you want to. That power comes from knowing your worth. This song embodies that ideal: Kiiara is not one to be ignored and she will do as she pleases. I have nothing but respect for this message. It is pure gold.
If you live your life like Kiiara does in this song, you'd better dress for the party that's sure to follow you. Start with a cute off-the-shoulder dress and add a leather jacket for a "don't mess with me" vibe. Sandals with a touch of gold go well with this outfit. Gold accessories like bracelets, a wristlet, and hairpins complete the look.
Feels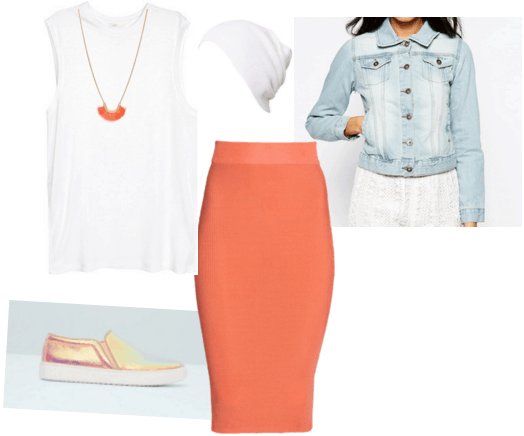 Products: Jacket, Skirt, Sneakers, Tank, Necklace, Beanie
Emotions can be overwhelming, and Kiiara knows this well. In this song, she paints a picture of her struggles and the methods she employs to deal with her emotions.
This outfit features a mix of textures to match mixed emotions. A muscle tank tucked into a coral ribbed pencil skirt is effortlessly chic. Gorgeous iridescent, snakeskin sneakers serve as a physical reminder to look on the bright side. Finish the look with a light wash denim jacket, a cute long chain necklace, and a beanie to top it off.
Hang Up Tha Phone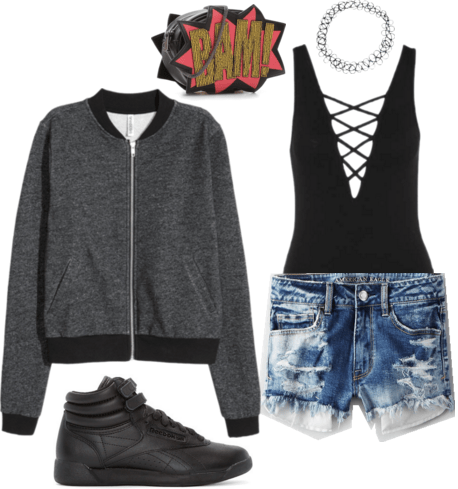 Products: Choker, Bodysuit, Shorts, Sneakers, Jacket, Bag
This chill song features bouncy, synth vibes and a plea for a getaway. The message is simple and succinct: "Hang up tha phone/Hop in your whip/Boy I'm home alone/In this empty ass crib/And I ain't goin' nowhere/'Cept somewhere with you." Whispery vocals, an electro-infused melody, and a chopped up rhythm make this song almost too cool to handle.
While you are waiting for your next adventure to start, hang out in some cutoff shorts and a deep-V bodysuit. When you are ready to head out the door, throw on some all black high-top sneakers, tie a sweatshirt jacket around your waist, and grab a cute crossbody bag. The finishing touch is a black '90s-inspired choker.
What do you think?
Kiiara's new EP "low kii savage" is available now. Listen to it here.
Where do you look to find new music? What do you think of electro-pop? Have you heard of Kiiara before? Let me know in the comments!