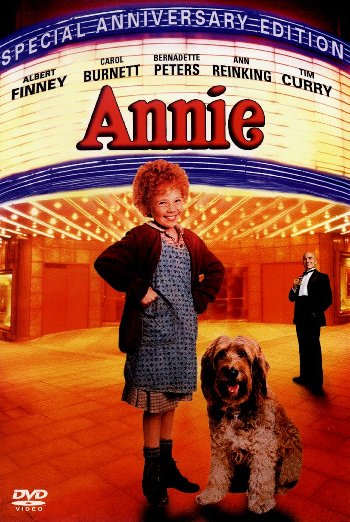 Leapin' lizards! It's Little Orphan Annie!
Spreading pluck and cheer in Depression-era New York, this ten-year-old ginger icon shines brighter than the top of the Chrysler building in the 1982 adaptation of the Broadway musical hit.
If you've ever wanted to dress up like Annie, you're in luck. Transitioning from rags to riches has never been more stylish or imitable—just follow our three style sets, and learn to look like the cutest little munchkin ever to grace the Hollywood and Broadway stage!
Note: If you haven't seen this gem of a movie yet, I highly recommend you watch it now, commercial-free, on Netflix. Or, if you're unwilling to spend a little more than two hours plopped down on the couch watching a movie musical, check out the classic songs on Youtube. They're all fun and catchy ("Little Girls" more so than most to the bitter, perpetually single over-30 crowd), but "Tomorrow" is the real show-stopper.
"I Think I'm Gonna Like It Here"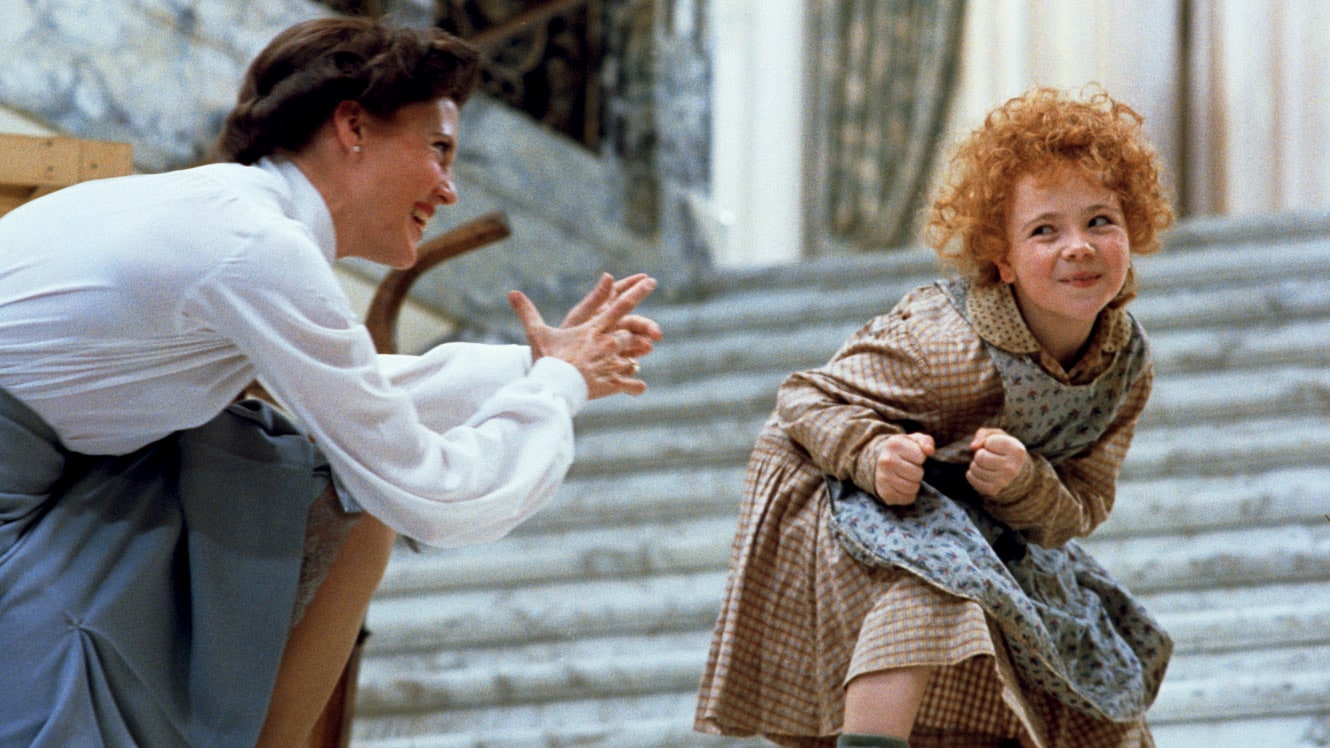 "Used to room in a tomb / Where I'd sit and freeze / Get me now, holy cow / Could someone pinch me please!"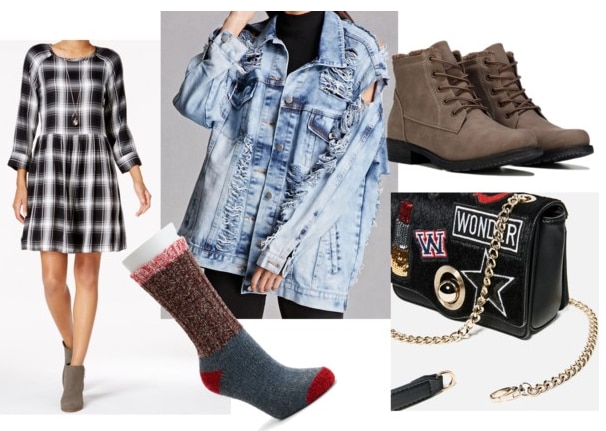 Products: Dress – Macy's | Jacket – Forever 21 | Boot – Famous Footwear | Sock – Kohl's | Bag – Zara
When it comes to pint-sized street cred and old-fashioned pluck, Annie's your gal. Even if all she has are old rags and hand-me-downs at the beginning of the movie, she's still wearing them out to town with pride (which, for the record, we think is pretty cool).
To emulate Annie's edgy pre-Warbucks look, dig around thrift store clothes buckets and urban boutiques for ripped apparel and rough-hewn accessories. It won't be pretty, but it'll look tough and street-ready. (And 110% rad.)
"Let's Go to the Movies"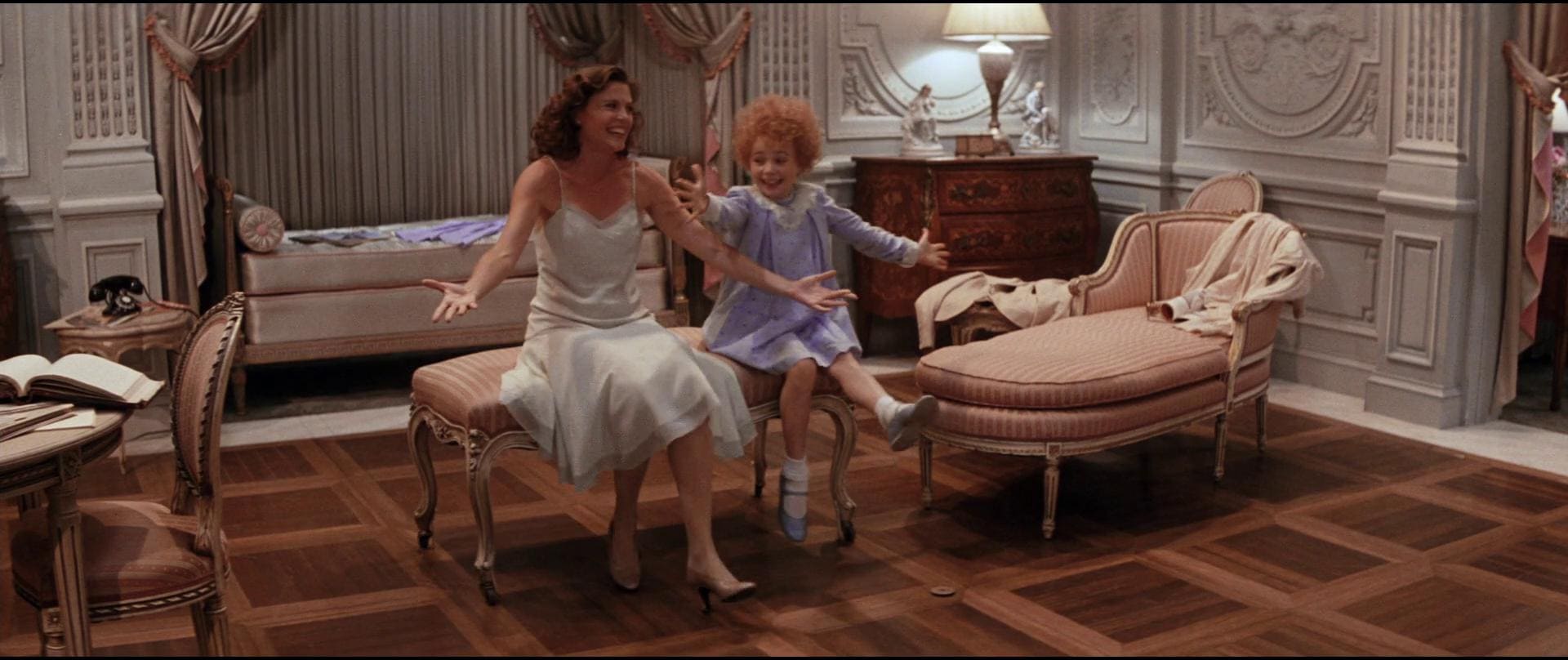 "Sitting in the darkness / What a world to see! / Let's go to the movies / Annie, wait and see."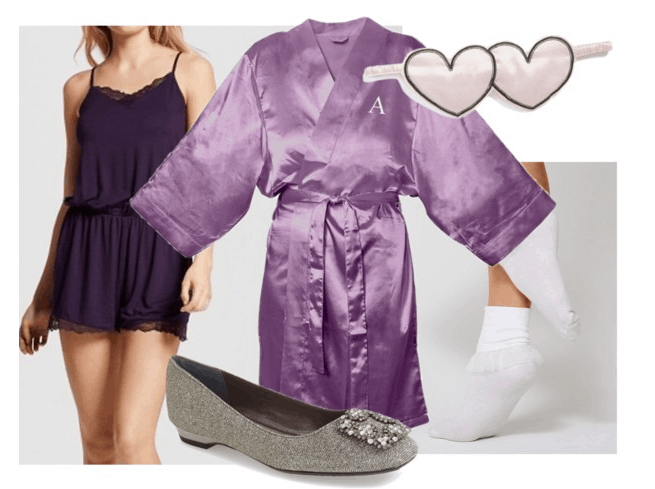 Products: Romper – Target | Robe – Nordstrom | Sleep Mask – Nordstrom | Sock – American Apparel | Flat – Nordstrom
Gee whiz! No more cleaning up AND a trip to the movies! As Annie's life starts to get better and better in the Fifth Avenue Warbucks mansion, so does her daily wardrobe. (Trust us—nothing says good livin' more than ruffled lavender dresses.)
Though we probably wouldn't recommend a PJ look for a fancy movie premiere, it works perfectly for a fabulous night in watching Old Hollywood flicks or rom-coms with your best girlfriends. This romper-meets-frilly-accessories set is comfy, elegant, and best of all, totally within your college budget!
"Finale"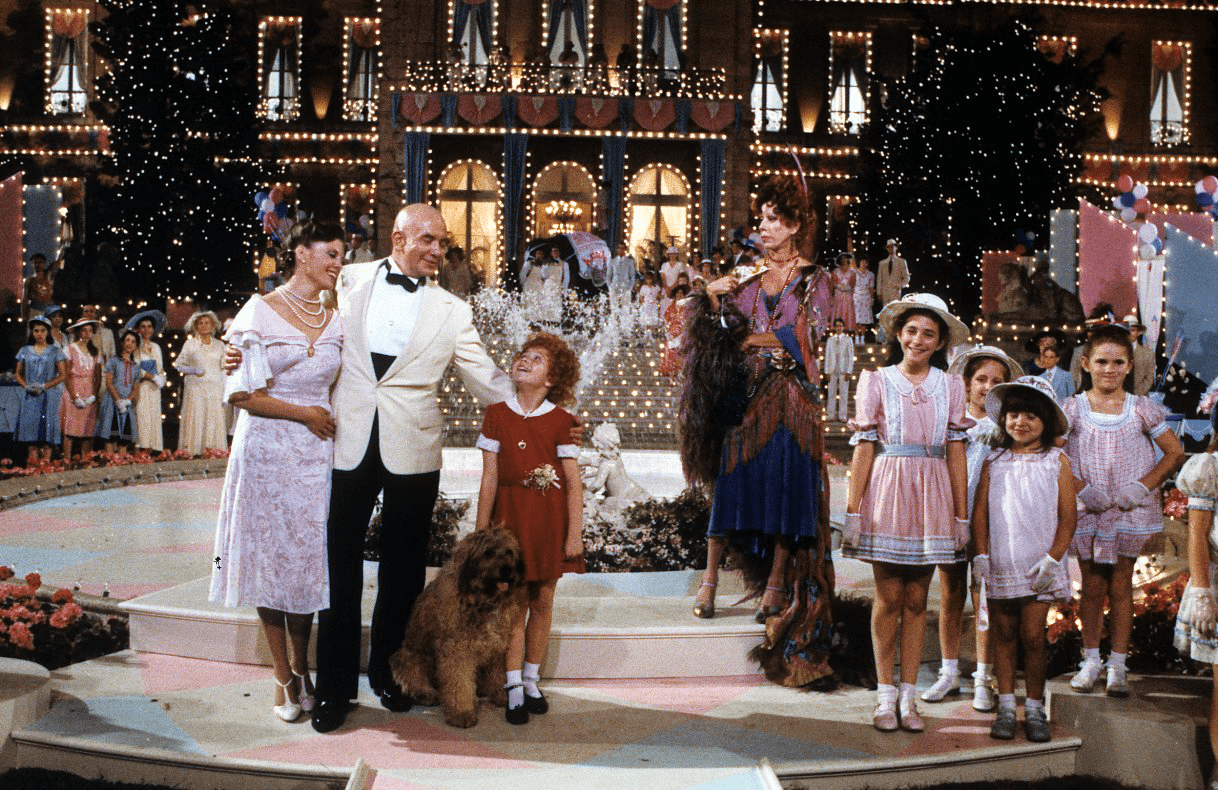 "You've wrapped me around / That cute little finger / You've made life a song / You've made me the singer!"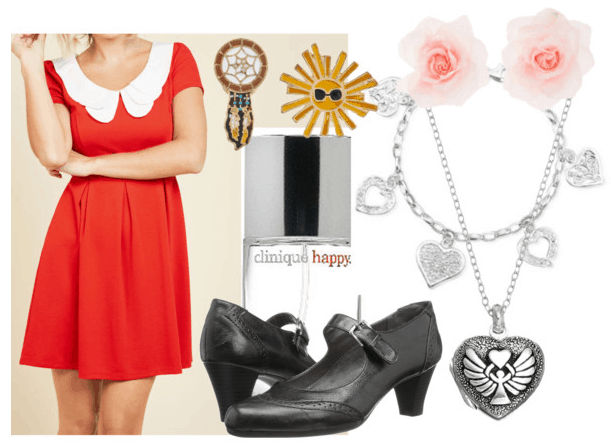 Products: Dress – Modcloth | Brooches – Amazon | Perfume – Clinique | Rose Clips – Icing | Bracelet – Macy's | Necklace – Kohl's | Shoe – Zappos
Nothing says happy ending more than a stunning and updated costume change, am I right? While Annie's only really in the red sailor dress for the last song, it's the image of her in bright red (and wearing a personalized Daddy Warbucks heart locket necklace) that sticks around the longest after the movie is over.
Once you're through Annie-fying your wardrobe, you too will look like a million bucks! Use silver plated accessories to complement the plain yet daring red dress that Annie wears, and don't forget to spritz yourself with "Happy" perfume before you zip away to class. (Because you're never fully dressed without a smile, the latter helps in making sure that you're in a cheerful, Annie-like mood!)
Thoughts?
Are you humming along to "Tomorrow" or "It's a Hard Knock Life" in your head right now? What's your favorite Annie adaptation? Have you seen the show live before? Who's your favorite character? (I can't help laughing at Carol Burnett's over-the-top take on Ms. Hannigan!)
Comment now to share along with us!