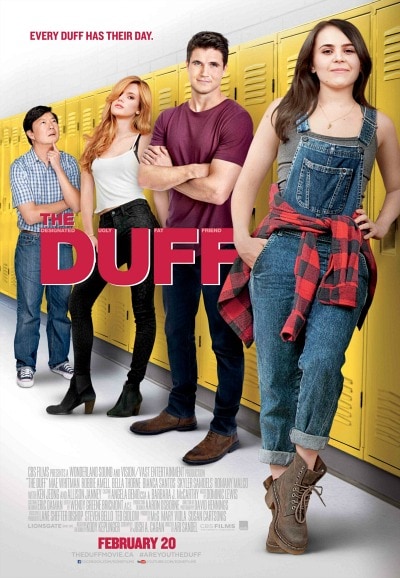 Every few years, there's a high school flick that appeals to people of all ages. This year, that movie is The Duff.
The titular "Duff" refers to the "Designated Ugly Fat Friend." In the film, the "Duff" is considered to be less popular compared to his or her friends, and is therefore more accessible and used by others who want to reach the Duff's more popular friends.
After the main character, Bianca, learns that she is the "Duff" of her friend group, she decides to make it her mission to reinvent herself – with some help from Wes, a popular jock.
This post will focus on four of the main characters: Bianca (Mae Whitman), Madison (Bella Thorne), Jess (Skyler Samuels), and Casey (Bianca Santos). Scroll down to see all four outfits!
Madison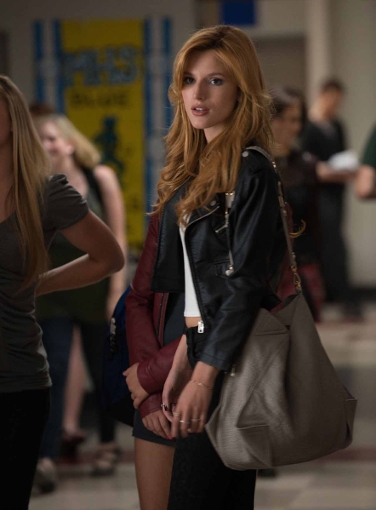 Madison, the relentless mean girl, had a simple yet edgy style throughout the film. Though she wore many neutral-colored pieces, edgy add-ons kept her ensembles looking modern and cool.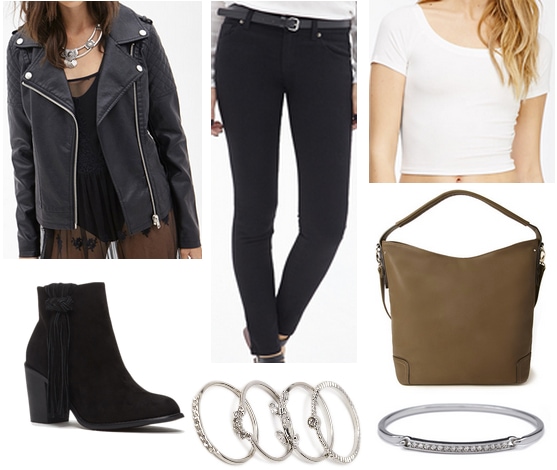 Jacket, Jeans, Top, Booties, Rings, Bag, Bracelet
To recreate Madison's look, start with a simple white crop top and a pair of black skinny jeans. For some more edge, layer on a black faux leather jacket and a pair of heeled black booties. Accessorize with a sleek silver bangle and matching rings, then grab an oversized bag to stash all of your belongings.
Bianca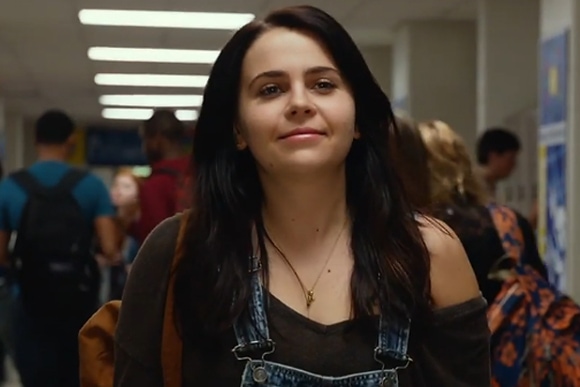 This next ensemble is inspired by Bianca, a character who tries to change her image after discovering that she is the "Duff" of her friend group. Throughout the film, Bianca had a laid-back style that involved a lot of plaid and overalls, both which are popular and growing trends this year.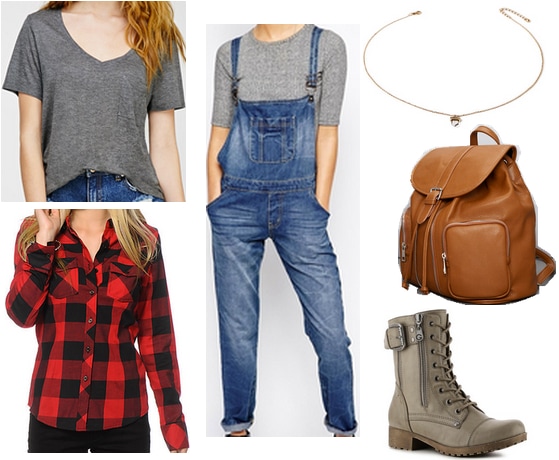 Tee, Shirt, Overalls, Necklace, Backpack, Boots
Rock a pair of trendy denim overalls by pairing them with a loose-fitting gray tee. Bianca wore a lot of plaid in the film, so tie a flannel shirt around your waist for added interest. Keep the accessories simple with a small pendant necklace and faux leather backpack.
Finally, slip on a pair of gray combat boots. For a similar look to Bianca's, roll up the bottoms of your overalls to help show off the boots.
Jess and Casey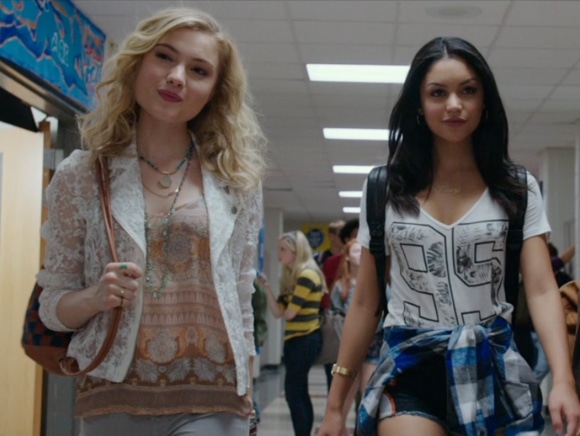 Jess and Casey are Bianca's two best friends. Both are more popular than Bianca and others use the "Duff" in order to get to Jess and Casey.
Both girls rocked unique looks throughout the film. Jess opted for more girly and feminine ensembles, while Casey's style was more-laid back, though she incorporated a few trendier pieces to add character to her basics.
Top, Sweater, Booties, Backpack, Jeans, Necklace, Ring
This Jess-inspired look has a lighter color palette, which makes it perfect for spring. Pair a printed tank top with white lace cardigan or blazer. Next, add a pair of light-wash skinny jeans and neutral-colored booties. Incorporate a few pops of color with a turquoise necklace and ring. Finish the look with a colorful backpack or crossbody bag.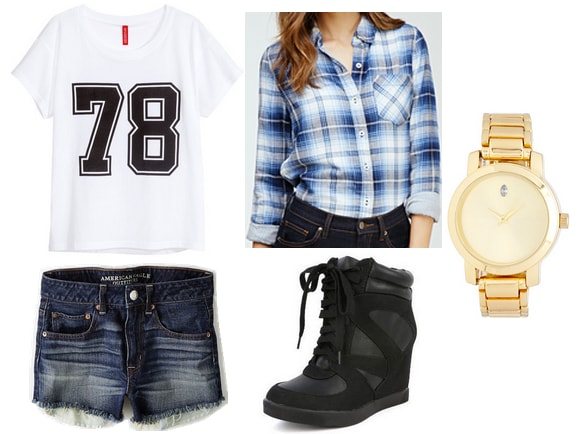 Top, Shorts, Shirt, Shoes, Watch
If you want to recreate Casey's sporty look, start by wearing a printed jersey-inspired top. Wear a pair of dark-wash denim shorts, then tie a plaid shirt around your waist. Accessorize with a practical gold watch, then complete the ensemble with these trendy wedge sneakers.
What are your thoughts?
Have you seen The Duff? What are your thoughts on the film and the inspired outfits above? What movies would you like to see in future Movie Inspiration posts? We would love to read your thoughts in a comment below!