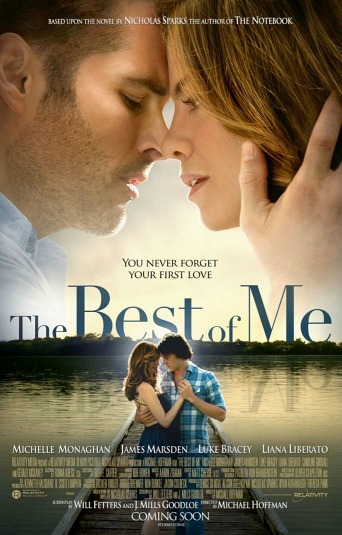 Official Movie Poster
This fall's popular film, The Best of Me, is the most recent addition to the list of movies based on Nicholas Sparks' novels. The film features high school sweethearts, Dawson Cole and Amanda Collier. Due to unfortunate circumstances, the two part ways… only to be reunited more than twenty years later.
This post features outfits inspired by the character Amanda Collier, who is played by both Liana Liberato and Michelle Monaghan. Liberato plays the younger, high school-aged Amanda, while Monaghan plays Amanda as an adult. Amanda has a feminine style that includes softer yet sometimes edgier pieces. Scroll down to see all three looks!
Young Amanda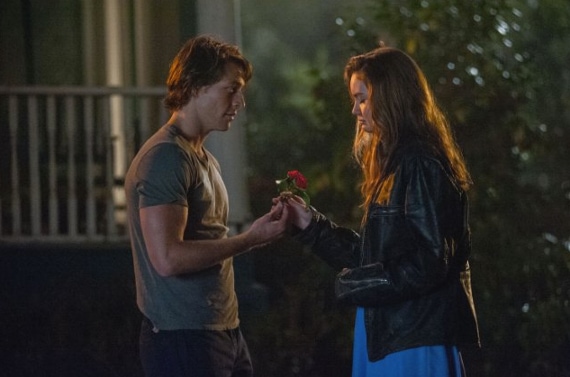 Official Promotional Image
This first Amanda-inspired outfit combines feminine and edgy elements into an ensemble that would be perfect for a date or a night out. Even if you can't see yourself as a leather jacket wearing girl, consider trying this look out. It's a stylish way to toughen up an otherwise soft and girly outfit.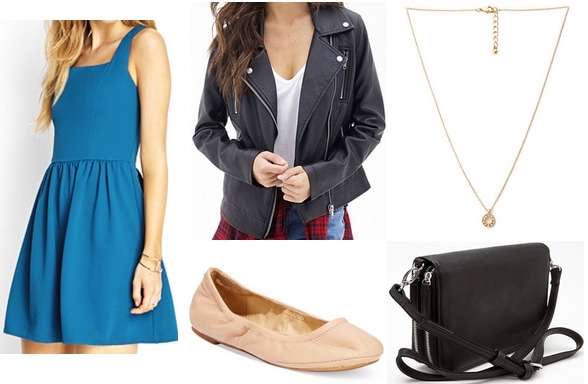 Dress, Jacket, Flats, Necklace, Handbag
To recreate this ensemble, start with a pretty teal skater dress, then add contrast and edge with a faux leather jacket. Play up the feminine vibe of the dress with blush pink or neutral-colored ballet flats and a small pendant necklace. Although Amanda wasn't carrying a handbag in the photo above, you can add a black crossbody bag that complements the jacket and doesn't clash with the rest of the outfit.
Floral Top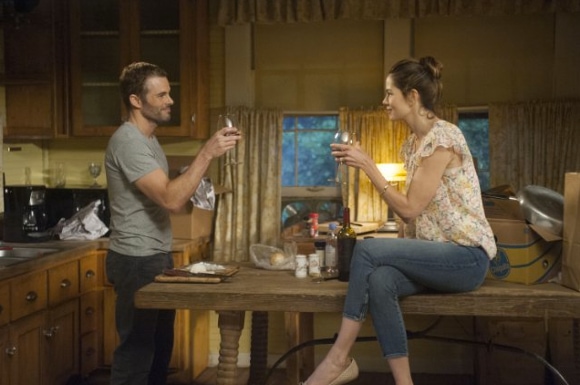 Official Promotional Image
This next outfit, inspired by the adult Amanda, is more casual and feminine than the previous getup. This look is a cute way to dress up a pair of jeans without adding too many pieces. Since the outfit is stylish but simple, it is comfortable and easy to put-together before class!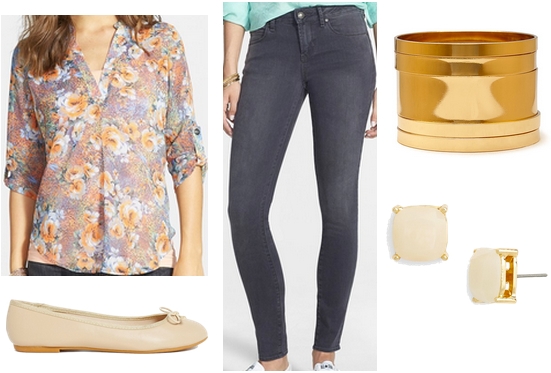 Shirt, Flats, Jeans, Bracelets, Earrings
For a similar look, wear a flowy floral print blouse with a pair of gray or light wash jeans. To dress up the outfit, accessorize with a few gold bangles and a pair of chic white-and-gold stud earrings. Grab a pair of neutral ballet flats, then throw your hair up in a bun to complete this cute and casual outfit recreation.
Pastel and Tweed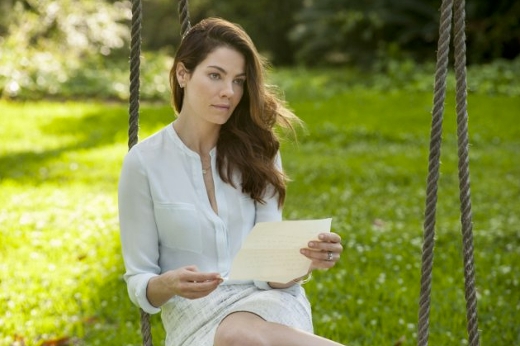 Official Promotional Image
This final outfit is another feminine ensemble worn by the adult Amanda, but is a little dressier than the last one. The lighter pieces and pastel shades are perfect for those with soft and romantic styles. This outfit would be great for date, but also works as more dressy everyday look during the warmer months of the year.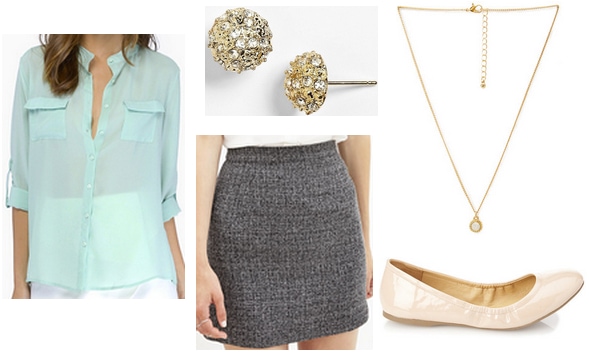 Shirt, Earrings, Skirt, Necklace, Shoes
Snag this movie ensemble by wearing a mint-colored blouse with a tweed skirt. The skirt adds texture and detail to the outfit, while the flowy shirt keeps things comfortable and adds a pretty pop of color. As for accessories, wear pair of gold studs and a delicate pendant necklace. Finish with neutral flats (or wedges if you want to dress up the look even more).
What are your thoughts?
Have you seen The Best of Me? What did you think of the film and the outfits above? What films would you like to see featured in future Movie Inspiration posts? Please leave your thoughts below!