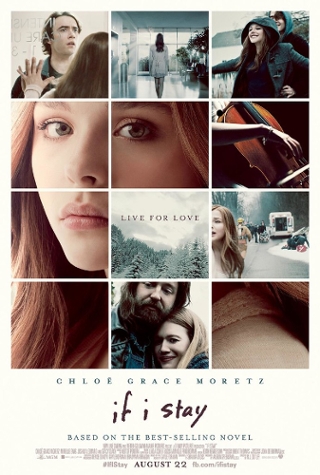 Official Movie Poster
The drama filled romantic film, If I Stay, revolves around the story of a teenager named Mia, played by Chloë Grace Moretz. When the musically talented Mia gets into an accident with her family, she is comatose and has an out-of-body experience where she views her life from the outside. Based on the book of the same name, the film flashes between Mia's out-of-body experience and her life before the accident, where she was dating another musician, Adam.
When it comes to the fashion in this movie, Mia had a style that was casual and easy to recreate for the school year. Many of her outfits featured fall-appropriate colors, such as maroon and gray, as well as many layers. Because of this, these looks serve as fantastic fashion inspiration for the cooler months ahead. Below are three looks inspired by the outfits Mia wore throughout the film:
On the Bike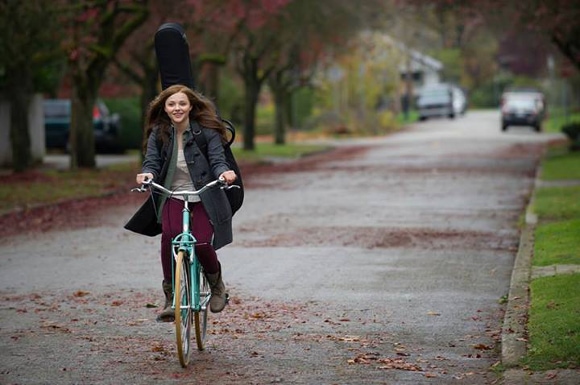 Official Promotional Image
This first ensemble is so perfect for back-to-school, since it includes autumnal tones, like olive, maroon, and gray. Though the pieces themselves are causal, the way they're styled and layered really makes them stand out. This look would be perfect for those fall days when the weather is unpredictable.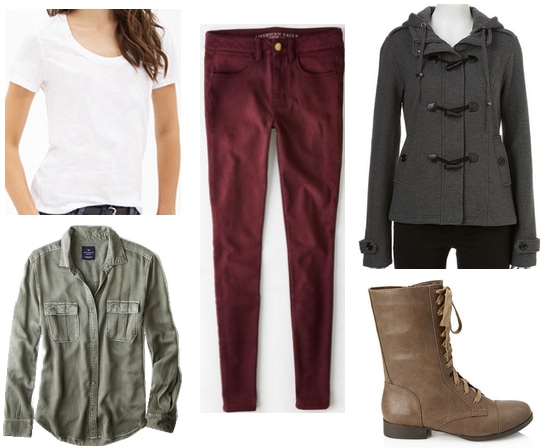 T-Shirt, Button-Down Shirt, Pants, Coat, Boots
To recreate this outfit, pair a plain white tee with an olive green button-down shirt. For an extra layer of warmth, throw on a gray fleece coat. When it comes to pants, these maroon-hued jeans add a fall-like pop of color to the look. Grab a pair of lace-up combat boots to complete this getup.
In the Hospital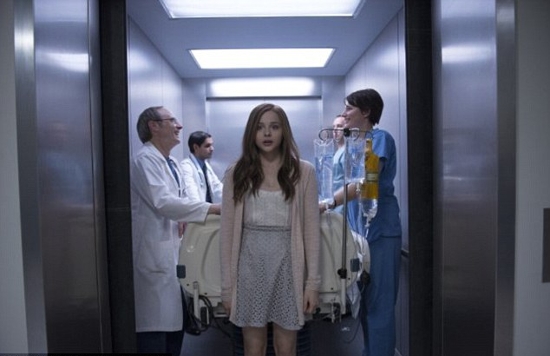 Official Promotional Image
This next look was worn by Mia while she was having her out-of-body experience and visiting her family at the hospital. With its girly vibe and light colors, this outfit is quite different from the other ensembles she wore in the movie, but it is still chic and stylish. Although lighter colors are typically associated with the warmer months of the year, this outfit would work perfectly for the summer-to-fall transition.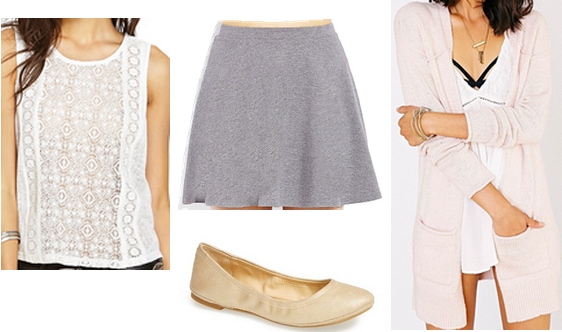 For a simple yet girly look, pair a lacy white blouse with a gray skater skirt. Layer on a light pink cardigan for a pretty pop of color and extra warmth. Even though Mia wasn't wearing shoes while wearing this outfit, we think they're a good idea – especially if you plan to wear this look to class! So, finish the ensemble with these comfy, neutral-colored ballet flats.
Plaid and Ripped Jeans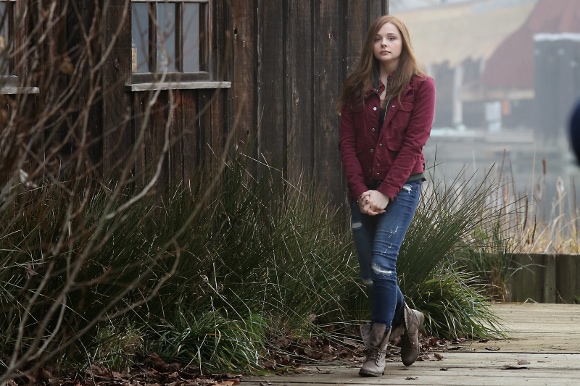 Official Promotional Image
Like the first look, this final ensemble features a lot of layering pieces in fall-appropriate tones. The outfit has a casual vibe, but the on-trend touches, like the plaid shirt and ripped skinny jeans, keep things from looking too boring. We can't wait to rock a similar look once the weather gets colder!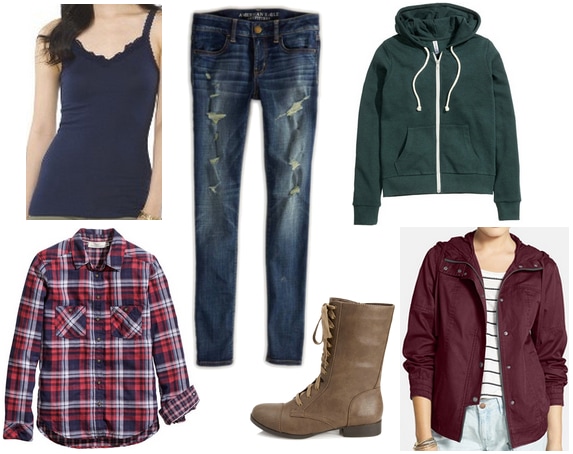 Tank, Shirt, Jeans, Boots, Hoodie, Jacket
To recreate this outfit, start with the basics: a navy cami and a pair of ripped skinny jeans. Next, layer up with a plaid shirt and green hoodie. If it's really chilly, put on maroon jacket to stay extra warm. The combat boots from the first ensemble make a reappearance in this look – they're just so perfect for fall! In addition, the neutral hue of the shoes complements autumnal tones found throughout the getup.
What are your thoughts?
Did you watch If I Stay? What are your thoughts on the film and the outfits featured in this post? What movies would you like to see in future Movie Inspiration posts? Please leave a comment below!