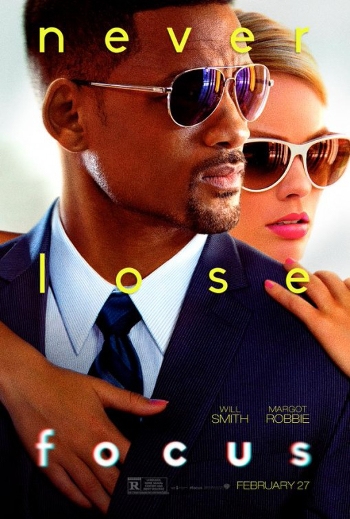 The recently released film Focus is centered Nicky (Will Smith), an expert con man. Throughout the movie, Nicky mentors Jess (Margot Robbie), and both face the trills and dangers of being con artists while developing a romance along the way.
This post will focus on the character Jess and four outfits she wore during the film. Jess rocked a range of looks, including a few causal outfits and many more professional and dressy ensembles. Scroll down to see the inspired outfits!
Graphic Tee and Leather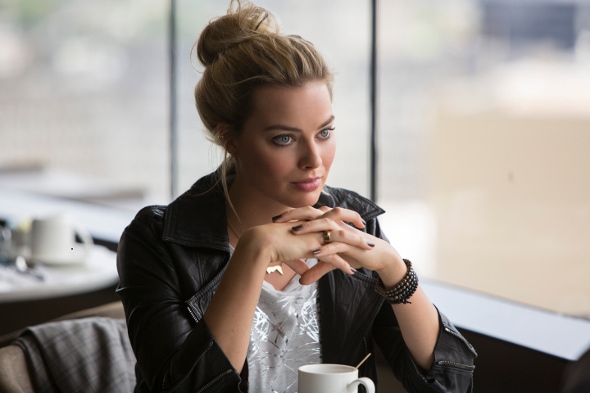 This first outfit is one of the more casual looks that Jess wore, and it has a subtle edge to it. While this look is casual, the unique details keep the outfit from looking boring or plain.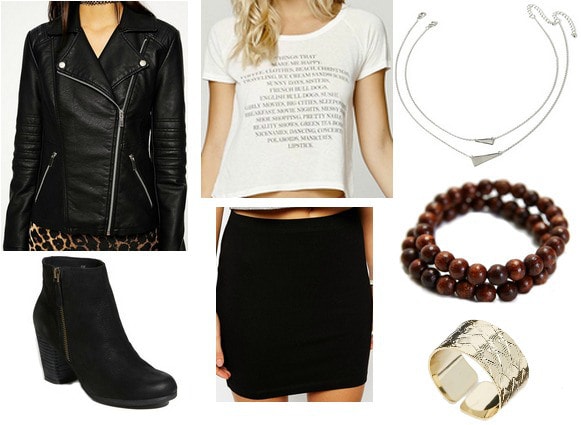 Jacket, Booties, Tee, Skirt, Necklace, Bracelet, Ring
Recreate this look by wearing a graphic tee with a black skirt or shorts. Jess was wearing metallic graphic tee, but any graphic tee will work for the recreation. Stick with the neutral theme by wearing a faux leather jacket and black booties. Jess piled on the jewelry here, so to get a similar look by accessorizing with a pendant necklace, brown beaded bracelets, and a gold ring.
Edgy with Class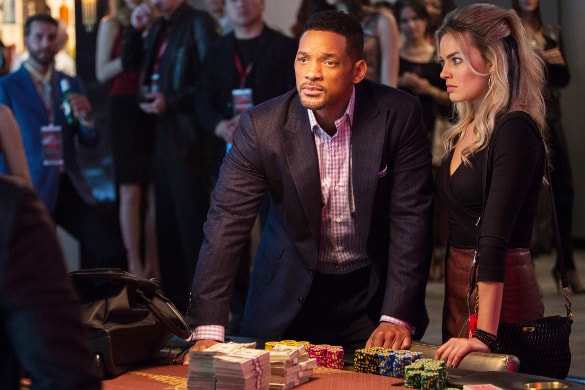 Like classic looks with a little bit of edge? This next outfit is perfect for you! Jess' leather skirt adds texture and interest, as well as a subtle pop of color. Her ensemble serves as great inspiration for a chic, between-seasons look.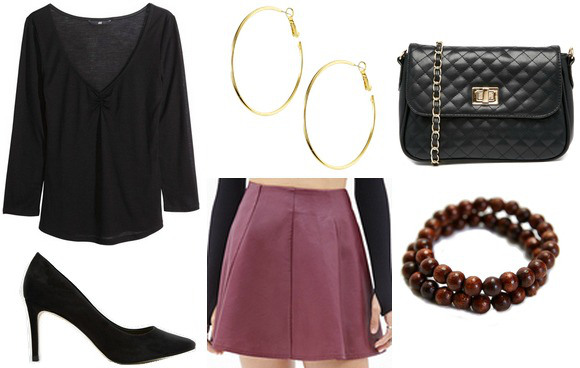 Top, Skirt, Heels, Bracelets, Earrings, Handbag
To recreate Jess's ensemble, start by tucking a black v-neck top into a burgundy-colored faux leather skirt. Choose subtle yet glam jewelry, like hoop earrings a beaded bracelets. To keep the focus on the unique skirt, finish the look with black pumps and a matching crossbody bag.
Bright Florals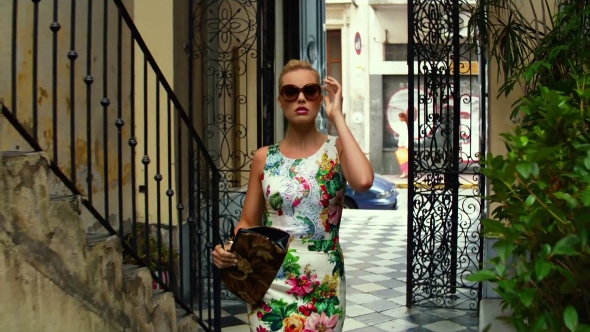 If you tend to gravitate towards more colorful looks, this next outfit is right up your alley. Not only are florals, as always, a huge trend for spring, but wearing vibrant colors is another trend that's growing in popularity this season. A recreation of Jess's outfit is a chic and fresh way to show off your excitement for the warmer weather.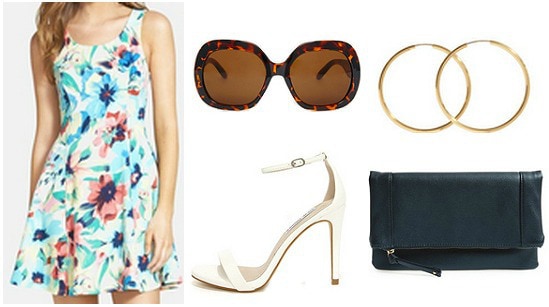 Dress, Sunglasses, Heels , Earrings, Clutch
Start by choosing a colorful floral print dress. For a similar look to the one Jess is wearing, be sure to choose a dress that has a white backdrop. Add a pair of white heels to complement the dress, then accessorize with hoop earrings for a cute springtime ensemble. Finish the outfit with a dark blue clutch and oversized sunglasses.
Little Black Dress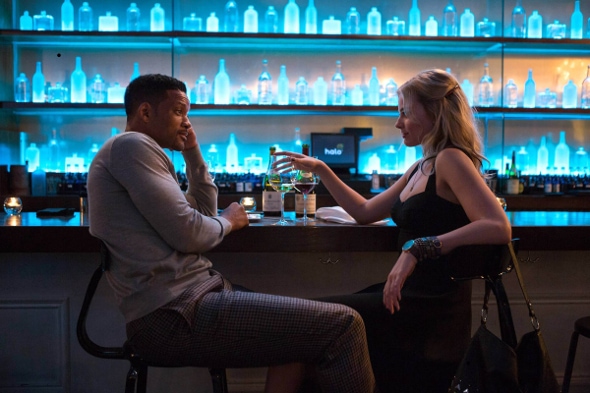 This last outfit is based on one of the dressier ensembles Jess wore in the film. Although her LBD is a classic piece, Jess' accessories personalize the look. A recreation of this outfit would be perfect for a date night or a dressy night out with the girls during the warmer spring months.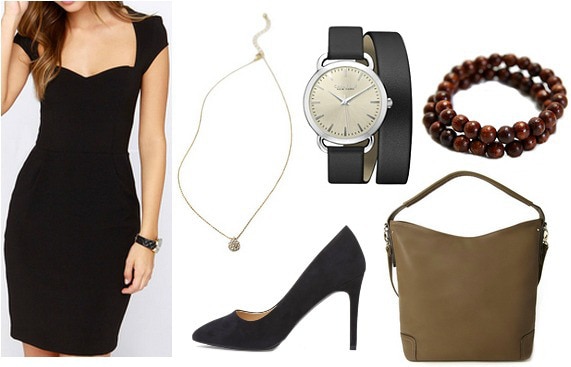 Dress, Necklace, Watch, Heels, Bracelet, Bag
For this look, start with a little black dress and black pumps; this dress has a sweetheart neckline like Jess' LBD. To spice up the ensemble, accessorize with a pendant necklace, a wraparound watch, and beaded bracelets. Instead of the typical nighttime clutch, opt for a chic, neutral-hued shoulder bag.
What are your thoughts?
Have you seen the film Focus? What did you think of the movie and the outfits featured in this post? What films would you like to see in future Movie Inspiration posts? We would love to read your thoughts in a comment below!