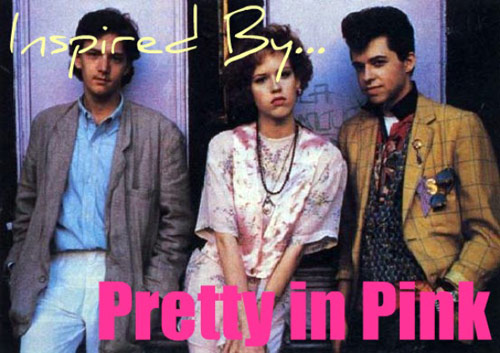 Think back to the days of your youth — what was your favorite way to spend weekends? Mine was on the couch with a bowl of Capt'n Crunch, watching Saved by the Bell re-runs and classic '80s movies on TNT. The Goonies, Back to the Future, and the Lost Boys are a few of my favorites, but John Hughes films particularly stand out in my memory — namely today's film for inspiration, Pretty in Pink.
This Brat Pack favorite helped define the teenage romance genre and put Jon Cryer – of Two and a Half Men fame – on the map. The film explores topics such as economic class, being true to oneself, popularity, and taking risks.
Andie, Blaine, and Duckie's love triangle is one of the most famous in film history, spurring thousands of fans and message boards devoted to "Team Blaine" or "Team Duckie." This cult favorite is more than just a great story,  though — it has some truly inspiring fashion worth exploring.
Want to steal a little bit of style from movie?Read on!
About Pretty in Pink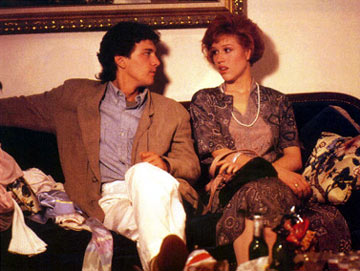 Pretty in Pink tells the story of Andie, a teen from the poor side of town who has to balance school, her job, and taking care of her alcoholic father. Just as her best friend Duckie works up the courage to confess his feelings for her, a wealthy and popular classmate named Blaine takes interest in Andie.
The characters' distinctive styles are one of the most notable parts of the film. True to '80s fashions, blazers are a staple of each character's outfit. While Blaine channeled a traditional preppy look, Duckie's eccentric style featured '50s rockabilly elements, and Andie's style was more girly and frou-frou.
Andie and Duckie's outfits also featured heavy use of accessories. Almost every one of their looks included hats, jewelry, scarves, glasses, and even vests.
Andie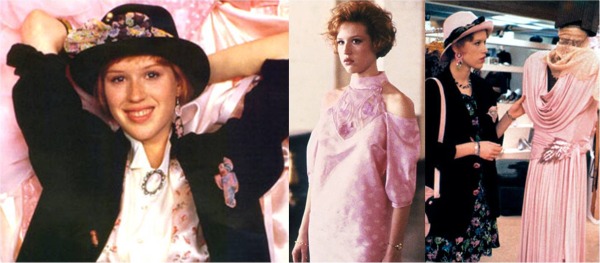 Andie, portrayed by teen queen Molly Ringwald, didn't have a lot of money to invest in her wardrobe — but that didn't stop her from having a bold sense of style! Andie is a fan of floral print, polka dots, brooches, and hats. She was an originator of the "grandma chic" teen girl aesthetic (sorry, Tavi!) and always tweaked pieces to the unique look she was going for.
To snag her look, find a quirky patterned dress in Andie's signature color pink — of course! Add a long tuxedo jacket, a string of pearls, a hat, and ankle booties to complete the look.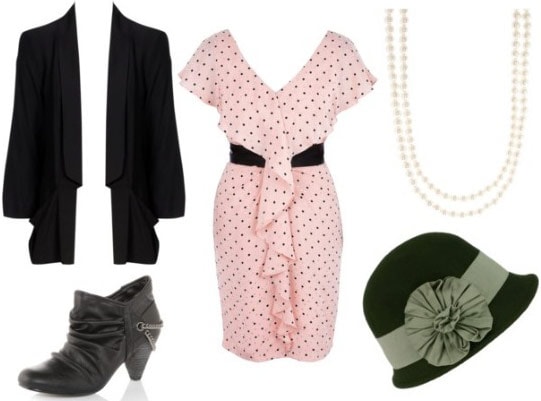 Products:
Blaine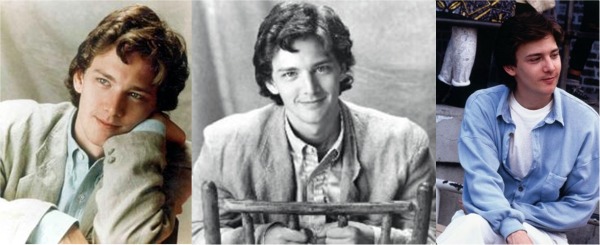 Blaine, played by '80s dreamboat Andrew McCarthy, is a wealthy and popular yet sensitive and brave student that falls for Andie. Blaine had a penchant for pastel colors and collared shirts. His uniform pretty much consists of a pair of khaki trousers, a light-colored dress shirt, and an oversized blazer.
To steal his look, combine classic preppy pieces with a touch of '80s flair.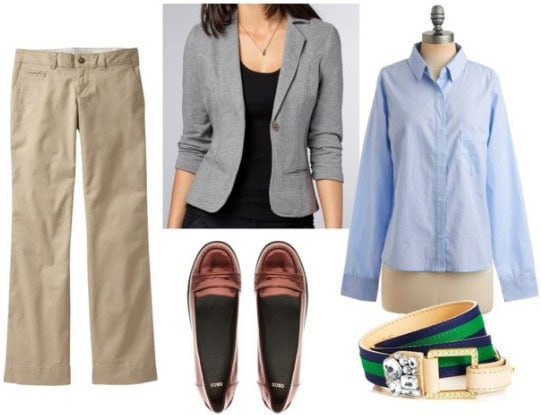 Products:
Duckie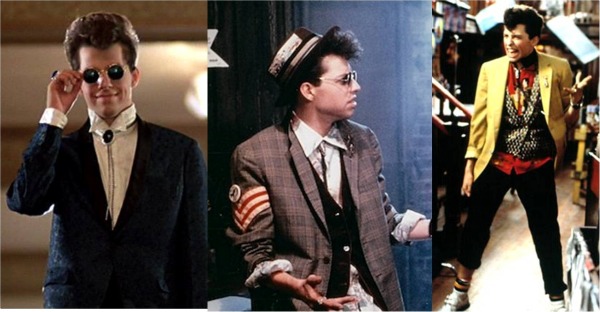 Jon Cryer was the breakout star in his role as Duckie. (Personally, I'm a Duckster girl myself, but to each gal their own!) His eccentric style is inspired by '50s crooners like Elvis, Johnny Cash, and Frank Sinatra. The elements of Duck's style include plaid and polka dot prints, vests, bolo ties, bright colors, hats, jackets, suspenders, scarves, and glasses.
Steal Duckie's look by pairing a bold colored blazer with a bright blouse – I like this one because the tie in the front reminds me of the scarves and bolo ties Duck often rocked. Finish with suspenders and cuffed trousers, flashy shoes, and his signature hat and glasses.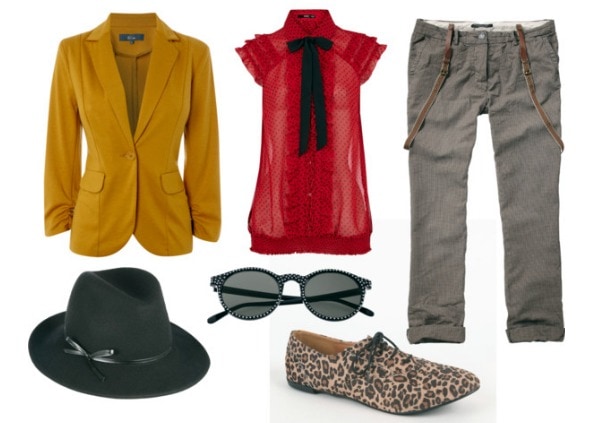 Product:
What Do You Think?
Have you seen Pretty in Pink? Are you Team Blaine or Team Duckie? What other old movies do you love? What movies inspire your style? Leave a comment and let us know!
More Fashion Inspiration & Outfits
If you like this post on fashion inspiration from the Pretty in Pink film, you can check our related posts below —