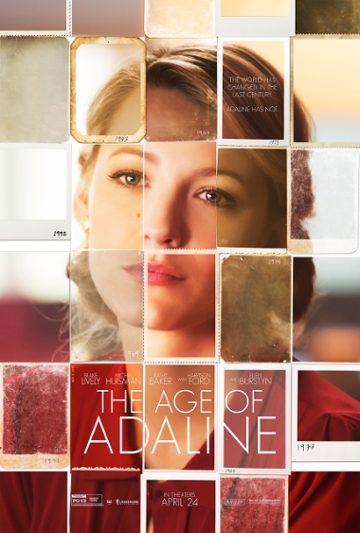 If you loved Blake Lively in Gossip Girl, then you'll love her in Age of Adaline.
The Age of Adaline is a recent release that follows Adaline, a woman born in 1908. In her twenties, she gets into a car accident and is then struck by lighting, which changes her life forever.
After her accident, Adaline discovers over time that she does not age. She spends years living a solitary life, changing her name and appearance every decade. The film moves between the present day and Adaline's flashbacks, where we discover her past and the love that weaves into her life in the present.
This post will feature outfits inspired by Adaline, who sticks with her classic look no matter what the decade. If you're a fan of classic and vintage style, read on:
Classic Turtleneck
Adaline wore this classic ensemble during the beginning of the film, and she effortlessly pulls off the turtleneck sweater and trench coat combo. Definitely keep the outfit below in your metal style file until fall!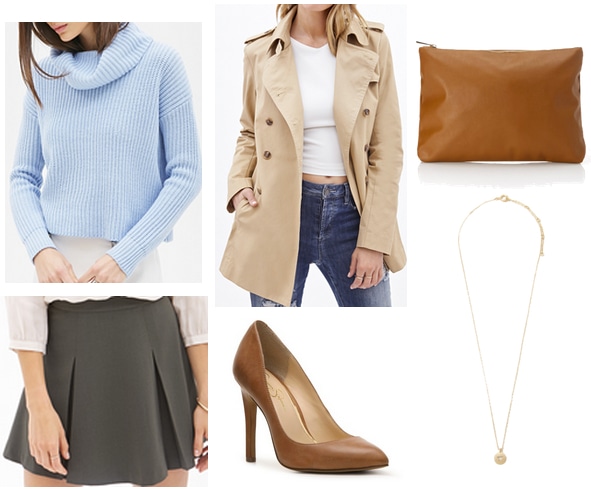 Sweater, Skirt, Coat, Heels, Clutch, Necklace
To recreate Adaline's outfit, tuck a pastel blue turtleneck into a dark olive green skirt. If turtleneck sweaters aren't your style, you can replace it with a cowl neck or crewneck sweater. Wear a classic trench coat, as well as a pair of brown flats or heels to complement the coat. Finish the look with a pendant necklace and a brown clutch or satchel.
Floral on Steps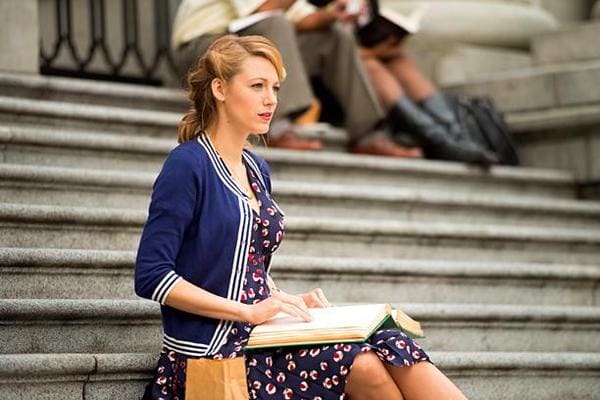 We love how Adaline paired a pretty floral print dress with a polished blue cardigan. This spring ensemble has a vintage vibe, and would work well for an internship or even just as a dressy daytime look.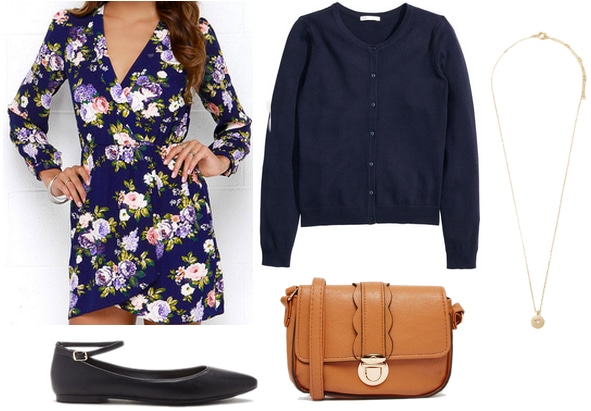 Dress, Shoes, Sweater, Bag, Necklace
Recreate Adaline's look by pairing a blue floral dress with a navy cardigan. Add a pair of ankle-strap black flats and a vintage-look crossbody bag. For the finishing touch, accessorize with a pendant necklace similar to the one Adaline wore throughout the film.
Red Velvet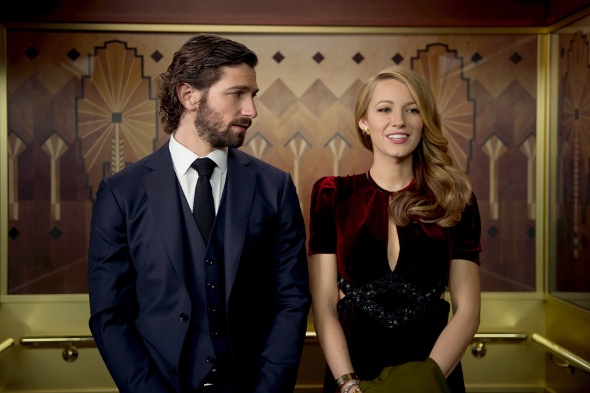 Adaline wore this outfit during the New Year's Eve party where she met Ellis. While this outfit would look superb during the holidays, it can be tweaked to work for a night out during the summer months.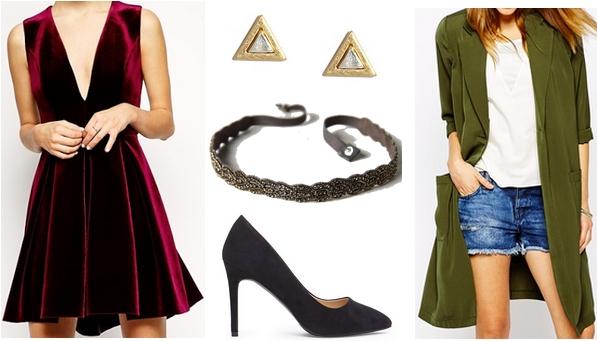 Dress, Earrings, Belt, Shoes, Jacket
Recreate this ensemble with a velvet dress. Although Adaline wore a long dress in the film, a shorter dress works better for summer. Mimic the embellished waistline of the dress with a crystal-adorned belt. Keep things classic with a black pumps and gold stud earrings, then complete the look with a green trench coat.
What do you think?
Have you seen Age of Adaline? What are your thoughts on the film and the inspired outfits? What would you like to see in future Movie Inspiration posts? We would love to read your thoughts in a comment below!