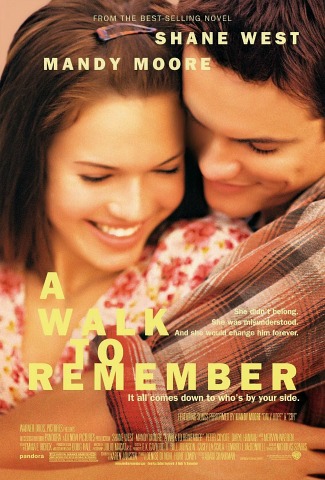 Official Movie Poster
Before The Notebook, there was A Walk To Remember, a classic teen romance based off the book by Nicholas Sparks. The film is filled with emotional ups and downs, showing the journey between Landon and Jamie, characters with two very different lives and personalities.
Throughout the film, Jamie, a quiet and intellectual teenager, wore outfits that were both comfortable and no-frills. Although her style can be considered a little plain, her sweet and simple outfits still serve as a great source of fashion inspiration.
Below are three modern looks based on ensembles Jamie wears throughout the film. Scroll down to check them out!
Crossing Paths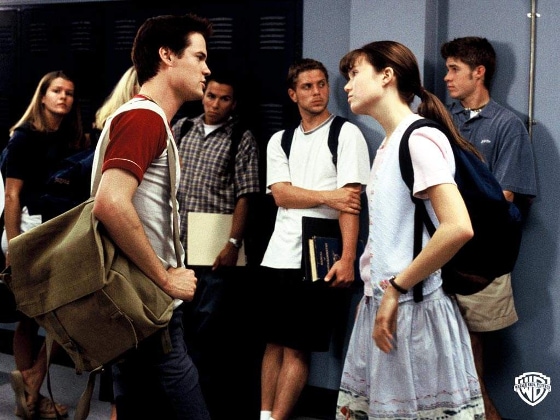 Official Promotional Image
Jamie wore this first outfit when she passed by Landon in the hallway before they were in a relationship. Between the laid-back pieces and lightweight layers, this is look would be a put-together choice for class or a casual day spent out and about.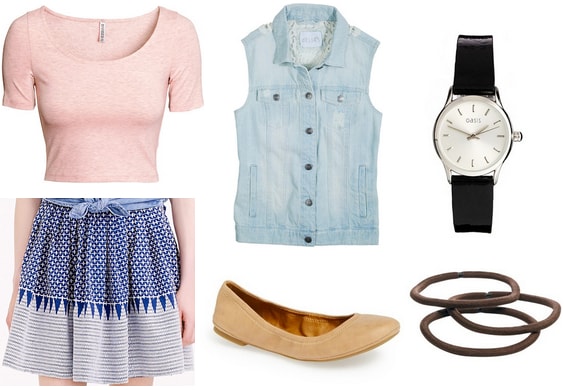 Top, Skirt, Vest, Flats, Watch, Hair Elastics
This cropped tee is a more modern version of the pink t-shirt Jamie wore in the film. Add some texture and detail with a patterned skirt and a light-wash denim vest. Accessorize with a classic watch, which is a must-have when you are headed to class. Slip on a pair of neutral flats, then tie you hair back into a ponytail to complete the look.
First Date
Official Promotional Image
On her date with Landon, Jamie kept with her sweet and simple style, but with dressier pieces. She wore a blue dress as well as the pink sweater Landon gave her. An updated take on this outfit can be worn on a date or, like Jamie, when you are completing items on your bucket list.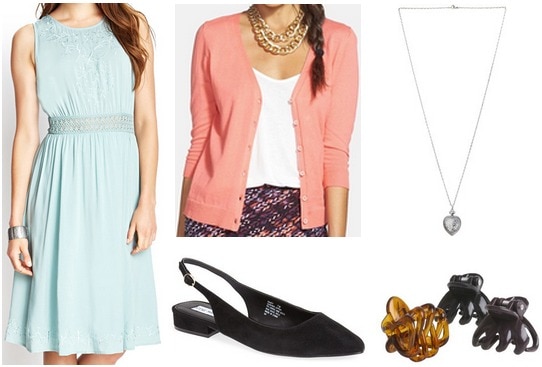 Dress, Sweater, Flats, Necklace, Hair Clips
For a similar look, wear a pastel blue dress; the lacy details on this one are both sweet and modern. A pink cardigan is a must, since it had sentimental value to Jamie. Continue the outfit recreation with black sling-back flats and a pendant necklace. To finish, pin back your locks with several practical hair clips.
At the Cemetery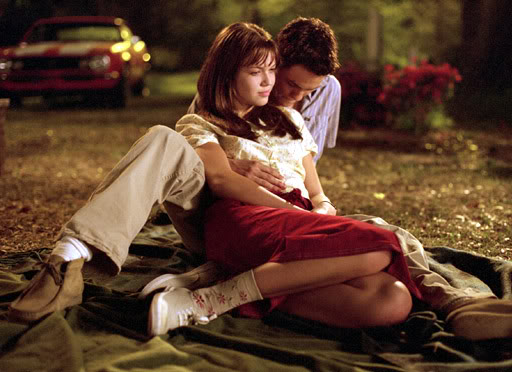 Official Promotional Image
This last outfit is inspired by the scene where Jamie and Landon were looking at the stars at the cemetery. This ensemble is a little more polished and put-together when compared to some of her other low-key looks. With a few tweaks, you can rock a similar outfit that is both romantic and modern.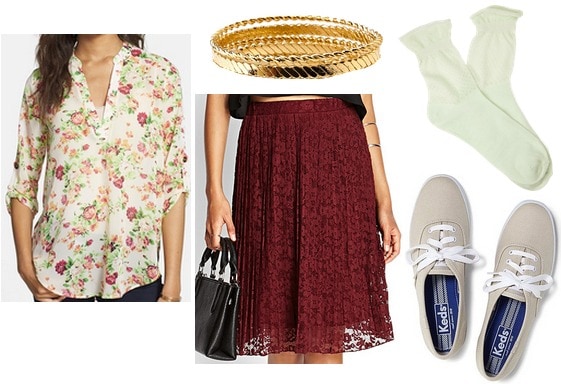 Shirt, Bracelets, Skirt, Socks, Sneakers
Start with a floral blouse that's similar to the one Jamie wore in the movie. Although she wore a longer skirt, this lacy red midi skirt has a chic and on-trend appeal. Grab a pair of neutral Keds and, if you truly want to mimic Jamie's getup, a pair of knitted socks. Lastly, accessorize with several pretty gold bangles.
What are your thoughts?
What did you think of these looks? Did you enjoy A Walk to Remember? Which movies would you like to see featured in future Movie Inspiration posts? Tell us your thoughts in a comment below!