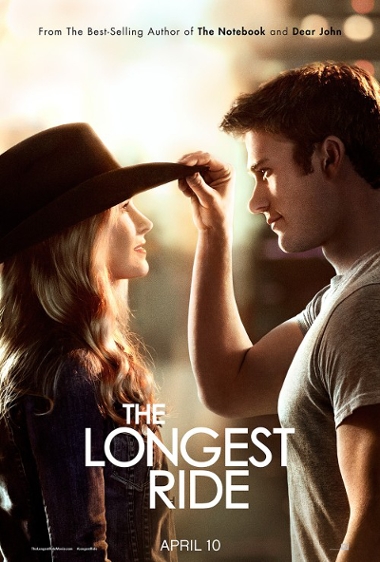 If you loved The Notebook, Dear John, or The Best of Me, chances are you have heard of The Longest Ride, the latest edition to the line of movies inspired by Nicholas Sparks' romantic novels.
The Longest Ride follows bull rider Luke Collins and college student Sophia Danko. During Luke and Sophia's first date, the day takes an unexpected turn when they spot a car accident. Luke rescues Ira, an elderly man, from the accident, while Sophia saves a box filled with letters sitting on the passenger seat. After the accident, Sophia decides to visit Ira in the hospital. During her visits, she reads the letters in the box out loud, uncovering the love story between Ira and Ruth.
This post features outfits worn by Sophia (Britt Robertson) and Ruth (Oona Chaplin). Sophia has a comfy and casual college girl style, while Ruth's outfits reflect the 1940s setting of Ira and Ruth's love story.
First Date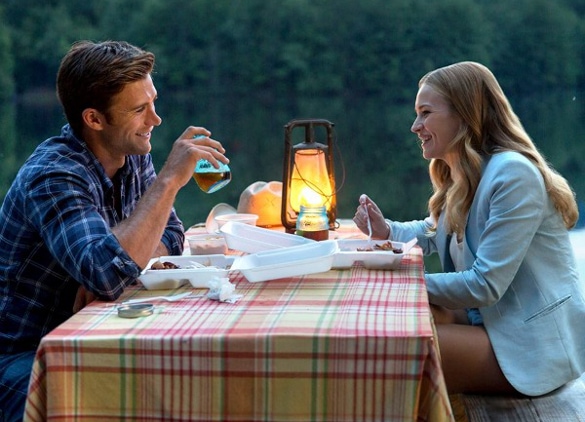 This first outfit is inspired by the look Sophia wore on her first date with Luke. It's sophisticated but still youthful and comfortable. This ensemble is such a cute and unexpected date night look, and the shorts make it ideal for summer.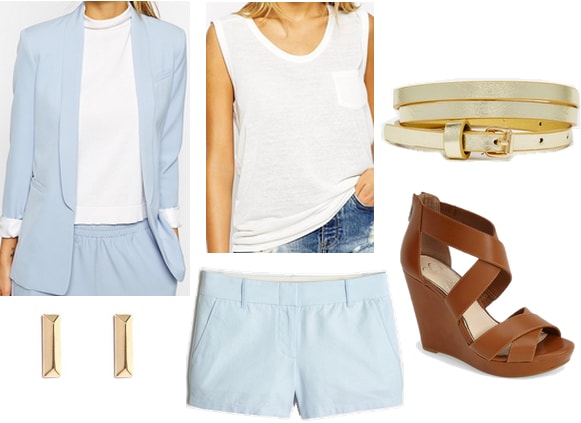 Blazer, Top, Shorts, Earrings, Belt, Shoes
To recreate Sophia's date outfit, pair a light blue blazer with matching shorts. If you don't have a light blue blazer, a blue cardigan (like this one from Forever 21) will give you a similar look. To dress down the blazer, wear a simple white tee and go for a pair of brown wedges. Finish the look with subtle pops of gold from a skinny belt and bar-shaped earrings.
On Horseback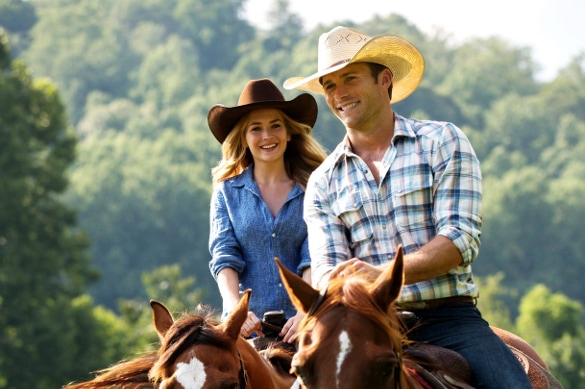 This next outfit is a fun, stylish take on a cowboy (or cowgirl) ensemble. The look involves lots of basics, which makes it a comfortable and cute outfit for a laid-back day.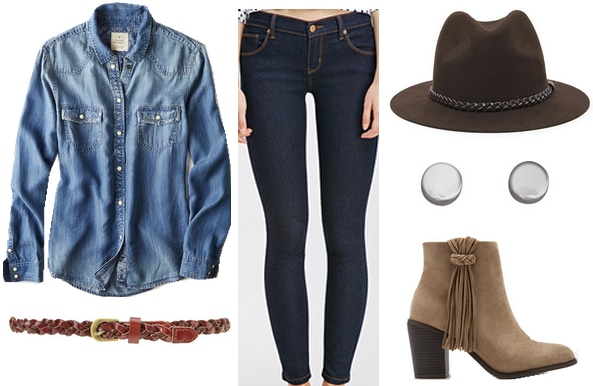 Shirt, Belt, Jeans, Earrings, Hat, Boots
For an outfit similar to the one that Sophia wore in the film, start with a denim shirt and skinny jeans. Make sure both pieces are different washes, and also add a brown belt to break up the denim-on-denim look. Wear brown booties and simple stud earrings, and don't forget the hat! While a cowboy hat may not be wearable for everyday, a great alternative is a trendy, wide-brim fedora.
Under the Tree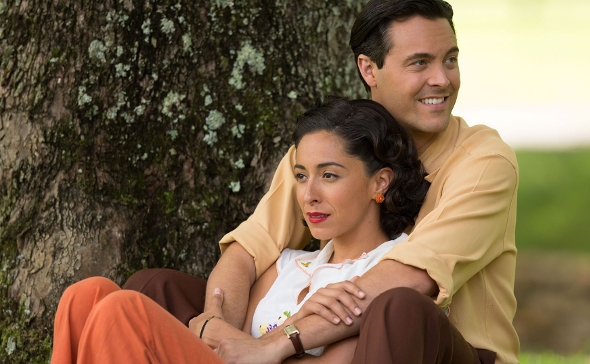 This last outfit is based on one of Ruth's ensembles from the 1940s. The look combines sweet prints with bold colors, which makes it perfect for those who like vintage outfits with a modern twist.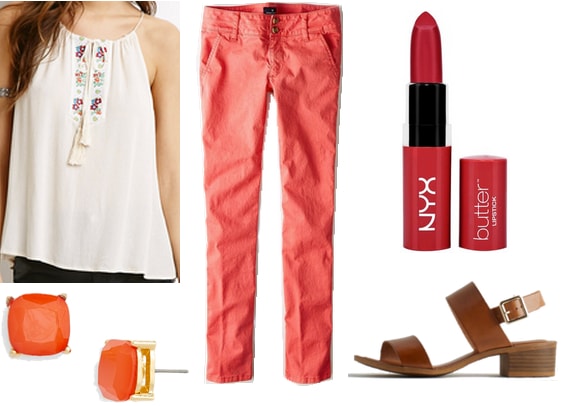 Top, Earrings, Pants, Lipstick, Shoes
Recreate this vintage-meets-modern look by pairing an embroidered top with a pair of colorful skinny jeans. Next, to complement the orange bottoms, accessorize with orange earrings. Since there is already a lot of color in the look, tone it down with classic brown sandals that have a slight heel. Wear red lipstick for a final vintage touch.
What are your thoughts?
Have you seen The Longest Ride? What did you think of the film and the inspired outfits above? What movies would you like to see in future Movie Inspiration posts? We would love to read your thoughts in a comment below!