This post may contain affiliate links, which means we may receive a commission if you purchase through our links. Please
read our full disclosure here
.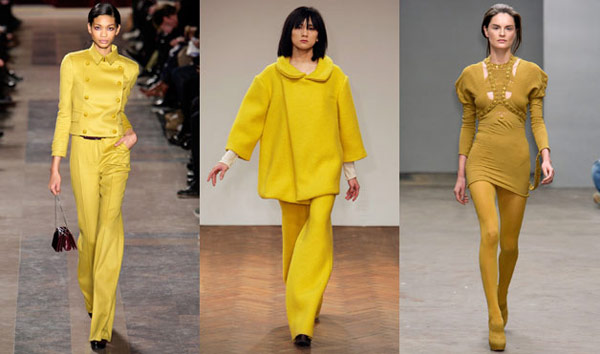 Think outfits using only one color are boring? Think again!
Though mixing different colors and prints often makes for exciting, inspired looks (well, when it's done correctly anyway!) sticking to one color and playing with different shades can likewise be tons of fun – and surprisingly challenging!
Below, I've put together four monochrome outfits that are anything but dull. Ready to rock the single-color look? here's how to do it!
Pink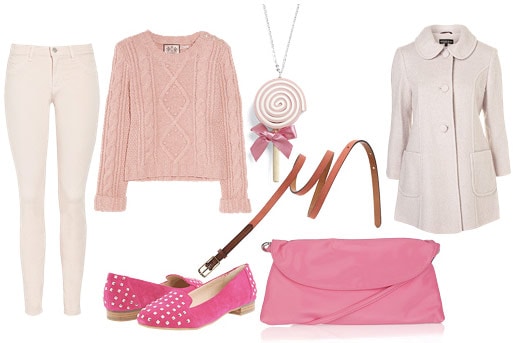 Jeans – Sweater – Necklace – Coat – Belt – Bag – Shoes
Pink is a fun color to play around with in your outfits, but it's also so easy to get it wrong – you don't want to end up looking like a giant stick of cotton candy! Pair some hot pink flats with trendy pink skinny jeans and a muted rose sweater for a look that's pink and girly without being too overbearing. Finish with a leather belt, pink clutch and light cotton candy coat. This outfit is the perfect way to brighten up an otherwise dreary winter day.
Yellow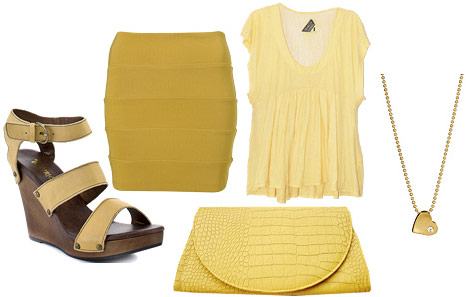 Shoes – Skirt – Top – Necklace – Clutch
Yellow can be somewhat tricky to pull off, but this outfit gets it right, combining a mustard bandage skirt with a loose, lemon top and wooden-heeled wedges. This yellow ensemble is perfect for a night on the town, whether it's for a dinner date or an evening spent dancing. (Wedges will help keep foot pain to a minimum!)
Purple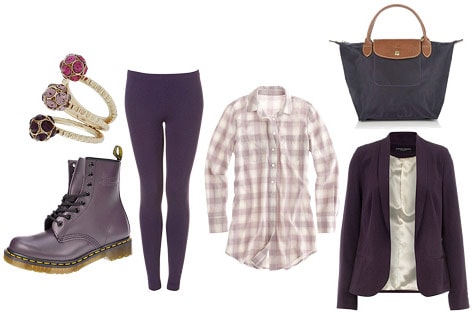 Rings – Shoes – Leggings – Shirt – Tote – Blazer
Who doesn't love purple, especially in fall? This purple ensemble is the perfect go-to outfit when you're running to class on a chilly fall day and you want to look comfortable, yet put together: leggings, an oversized top and a blazer! Add a '90s touch with a pair of Doc Martens.
Blue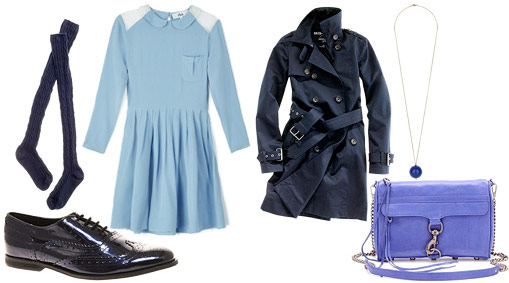 Socks – Shoes – Dress – Trench – Necklace – Bag
Blue is an easy one – there are so many great shades that all go amazingly well together! Avoid taking the easy way out and forgo blue denim, and instead opt for something a little more unusual! Pair a navy trench with a powder blue collared dress, oxfords and thigh-highs for a super-feminine take on the schoolboy look.
What do you think?
Is monochrome dressing something you've tried? If not, are you willing to try it out? What color(s) are you planning on playing around with? Are these outfits something you'd wear, or do you think they're just great examples of too much of a good thing? Let us know!