Hey girls! I know we may be teenagers and adults now, but raise your hand if you still love Disney. I know I do, which is why I eagerly awaited the release of Colourpop's recent makeup collaboration. It is Disney princess-themed and I'm obsessed.
The limited-edition collection has eyeshadows, lip glosses, blushes, highlighters and lipsticks. The lipsticks are for sure my favorite! There are six options to choose from and each color is inspired by a different Disney princess.
I was so into this collection that I decided to create some modern Disney princess looks. As a bonus, the outfit for each princess would look fabulous with their respective lipstick!
More: Loungewear Articles Inspired by Disney Princesses
1. Tiana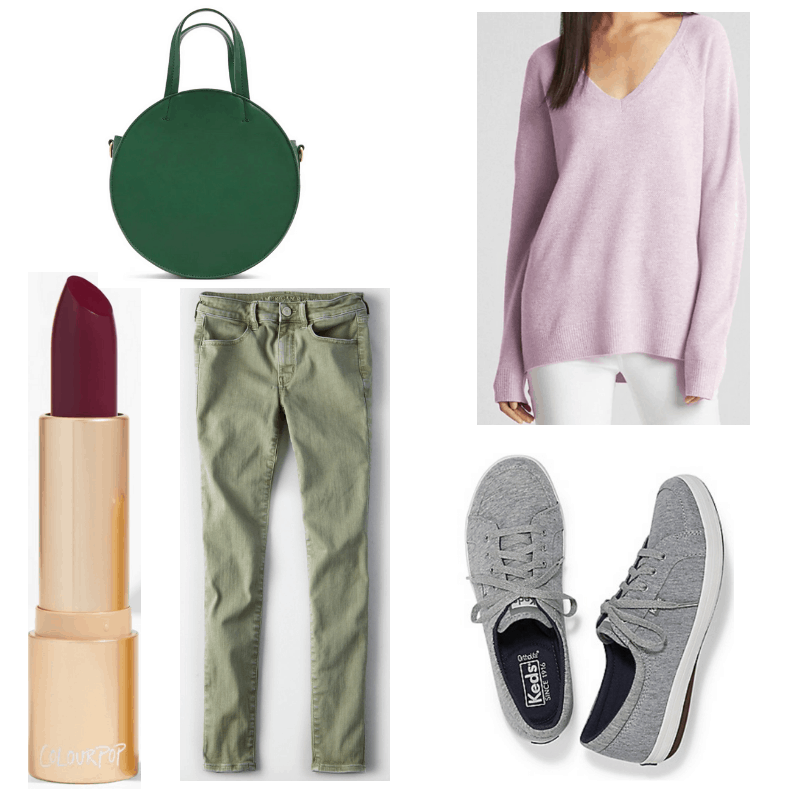 Products:
Tiana totally rocks the green and purple color scheme. The dark tone of the lipstick is beautiful and works perfectly for all times of day. You can easily dress it up or down!
This is definitely what Tiana would wear to class or around campus; it's casual and cute yet polished to perfection, thanks to the handbag and lip color.
2. Jasmine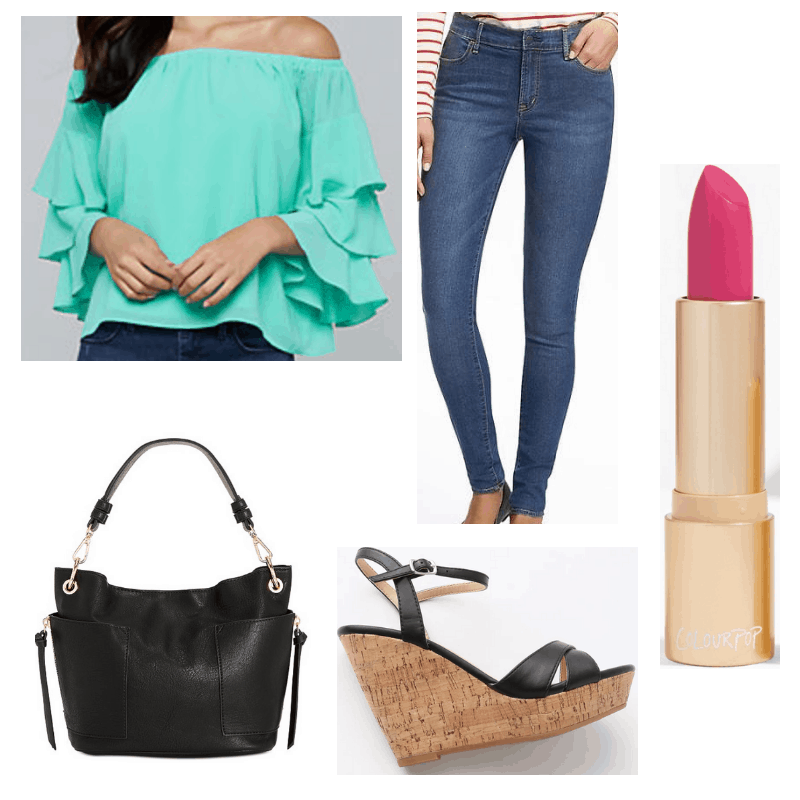 Products:
I love this bright pink lipstick. It is bold and beautiful. My favorite part of this outfit, however, is the top. The shape and color define Jasmine's amazing style and I love it. Plus, the wedges and sleek purse add a sophisticated, fashion-forward edge. I could totally see her wearing this to lunch with her friends at her favorite campus café.
3. Snow White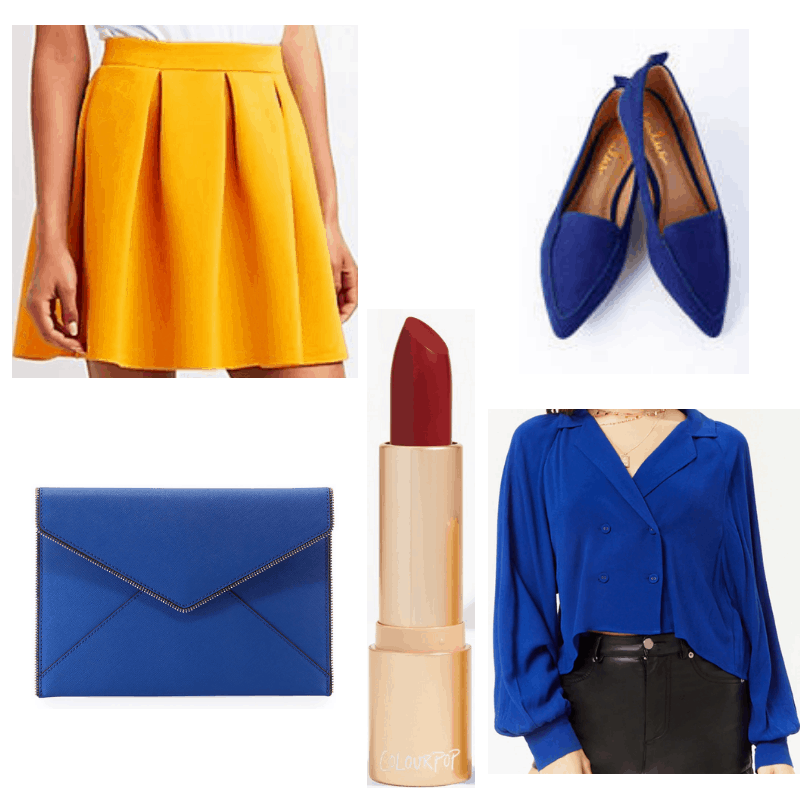 Products:
I love the combination of yellow and blue that Snow White pulls off. The shade of royal blue is very fitting for her! This is such a preppy outfit, and I love it. From the pleated skirt to the elegant loafers, it is flawless from head to toe.
The classic red lipstick will make it look like you just took a bite out of an apple–perfect for drawing attention. Snow White would most likely wear this look on a date with her beau.
4. Ariel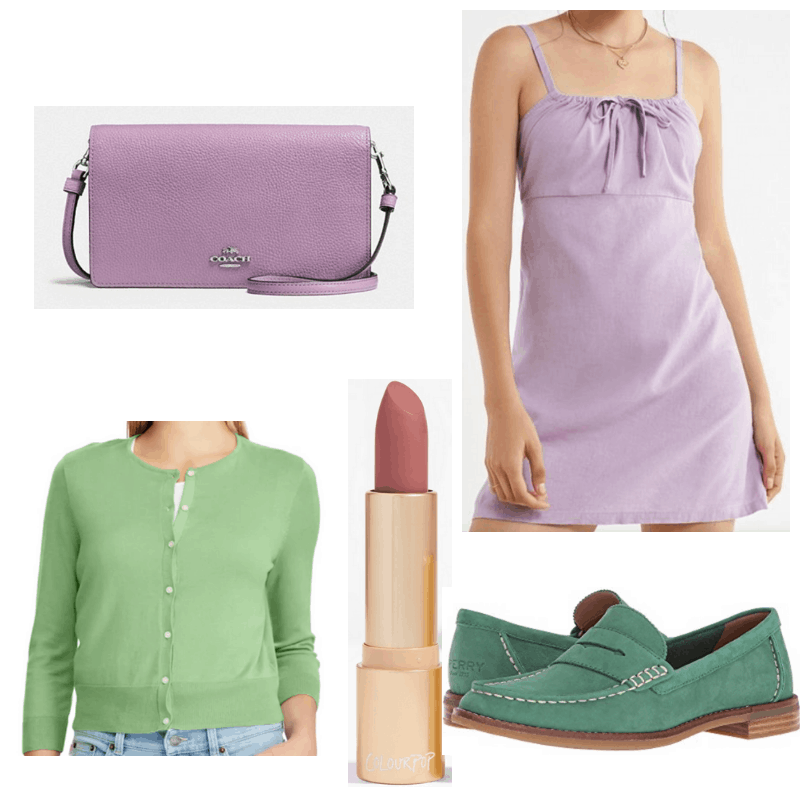 Products:
I can totally picture Ariel singing "Part of Your World" while sitting on the campus green in this outfit. I LOVE this dress. It's very summery, which is perfect for our favorite mermaid. I also love the shade of lipstick. Since Ariel already has bright and vivid hair, this nude-colored lipstick strikes a perfect balance.
5. Belle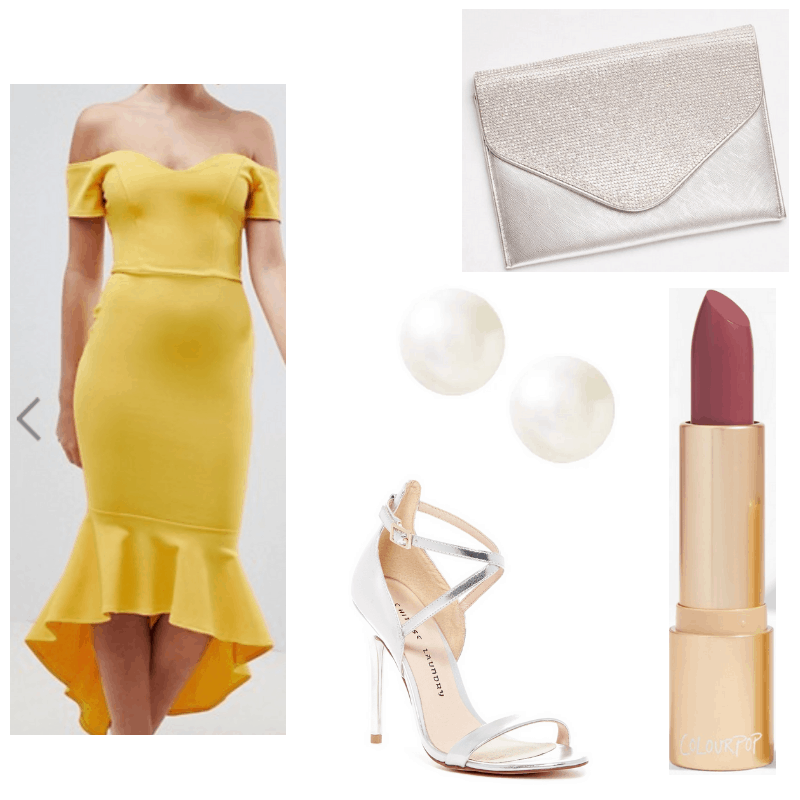 Products:
This dress screams "Belle!" While this is definitely not a going to class look, it's drop dead gorgeous. I can totally see her dancing with The Beast in this piece. (Maybe at college formal?)
The lipstick is amazing. It's probably my favorite shade of the entire collection. It's perfect for both night and day and absolutely matches with everything.
Also read: Fashion Inspiration: Belle from Disney's Beauty and the Beast
6. Cinderella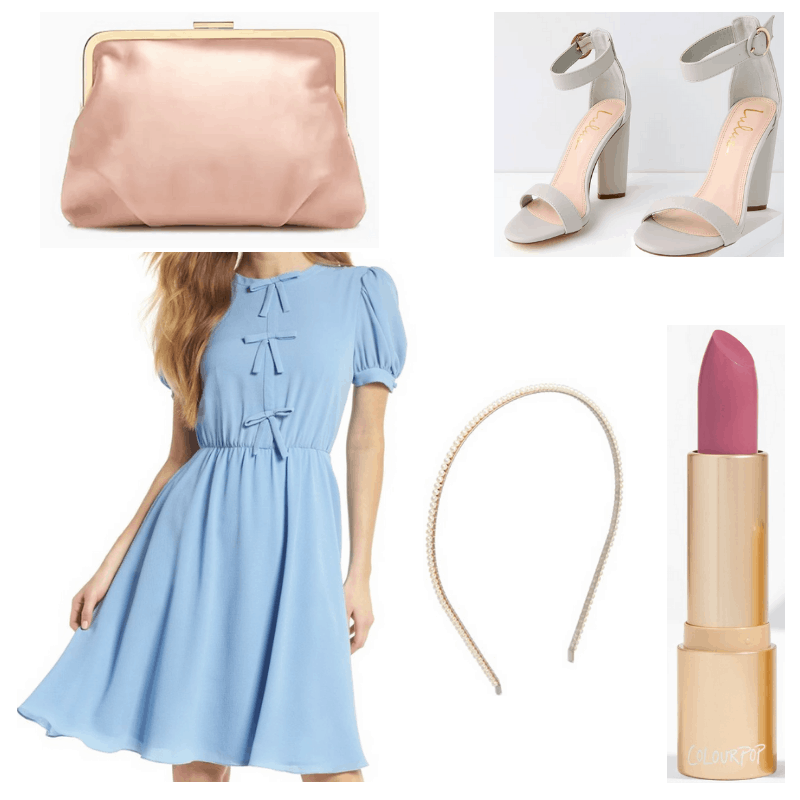 Products:
I'm a major fan of Gal Meets Glam Collection's ladylike pieces, and they just so happen to have the perfect Cinderella dress. I can totally see her wearing this to weekend brunch with the girls. This pink clutch is a sweet touch, especially when paired with a pearl headband. The pink shade of lipstick ties everything together.
What did you think of these modern Disney Princess looks?
Who is your favorite Disney princess? Would you wear any of these outfits? Were you able to try any makeup from Colourpop's Disney collection? We love hearing from our readers!
For more outfit inspiration like this, you might want to read our related posts below —