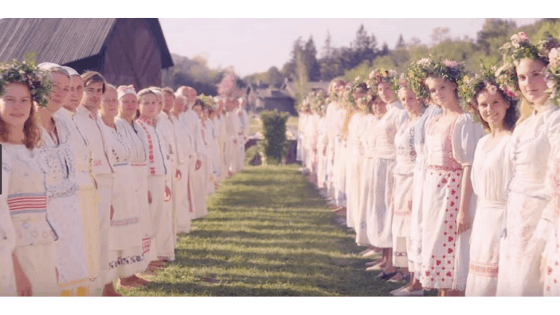 Ari Aster's second film Midsommar begins when a young woman, Dani, faces a horrific tragedy. And things only get worse from there.
From its heartbreaking intro, the "folk horror" film follows Dani as she joins her boyfriend and his friend on a trip to a commune in Sweden. There, the group is introduced to beautiful landscapes, kind people, fun festivities, and… extremely disturbing ritual sacrifices. The nightmarish events continue from there, but somewhere in the midst of the horror, Dani is able to finally release her grief.
Midsommar Movie Costumes 101
Though the film is full of graphic violence and one disturbing plot point after another, it is also visually stunning and that's why we're featuring it today. Midsommar has fast become known for its beautiful setting and its incredible white, embroidered costumes.
Specifically, the people of the Swedish commune all wear traditional white garments decorated with colorful floral embroidery. This isn't just for visual effect — their sweet, wholesome costumes are the perfect disguise for their sinister nature.
Dani's costume transformation is also quite important to the story. She starts off wearing t-shirts and sweatpants, as she is constantly in a state of mourning, but by the end of the film she fully embraces the commune lifestyle and wears beautiful embroidered gowns, including her over-the-top dress made entirely of flowers.
Below are three looks inspired by the breathtaking fashions of Midsommar. The outfits are all perfect for the summer, and even as transition looks for the fall.
Midsommar Fashion – Outfit #1: Dani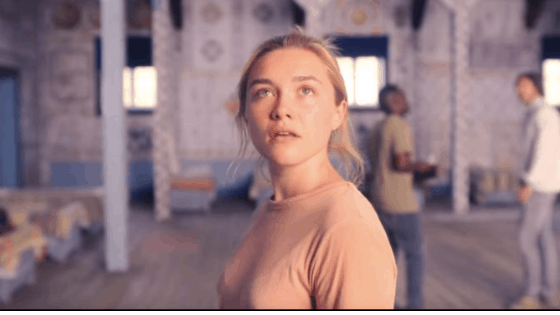 Dani experiences one of the worst things a person can go through in the opening of the movie. This event sends Dani into a great depression that makes her break down any time the event is mentioned.
Because of her depression, Dani doesn't care too much about the way she looks. Her clothes are comfortable, period. She mainly sticks with light colored t-shirts and sweatpants (which, to be fair, can actually make for on-trend looks if styled correctly).
This ensemble is great inspo for a cozy loungewear look. All you need is basic t-shirt and a nice pair of sweatpants. To complete the look, add a pair of tennis shoes and a back backpack. I could see this working for lounging at home, running errands, or it could even be a great cozy airport outfit.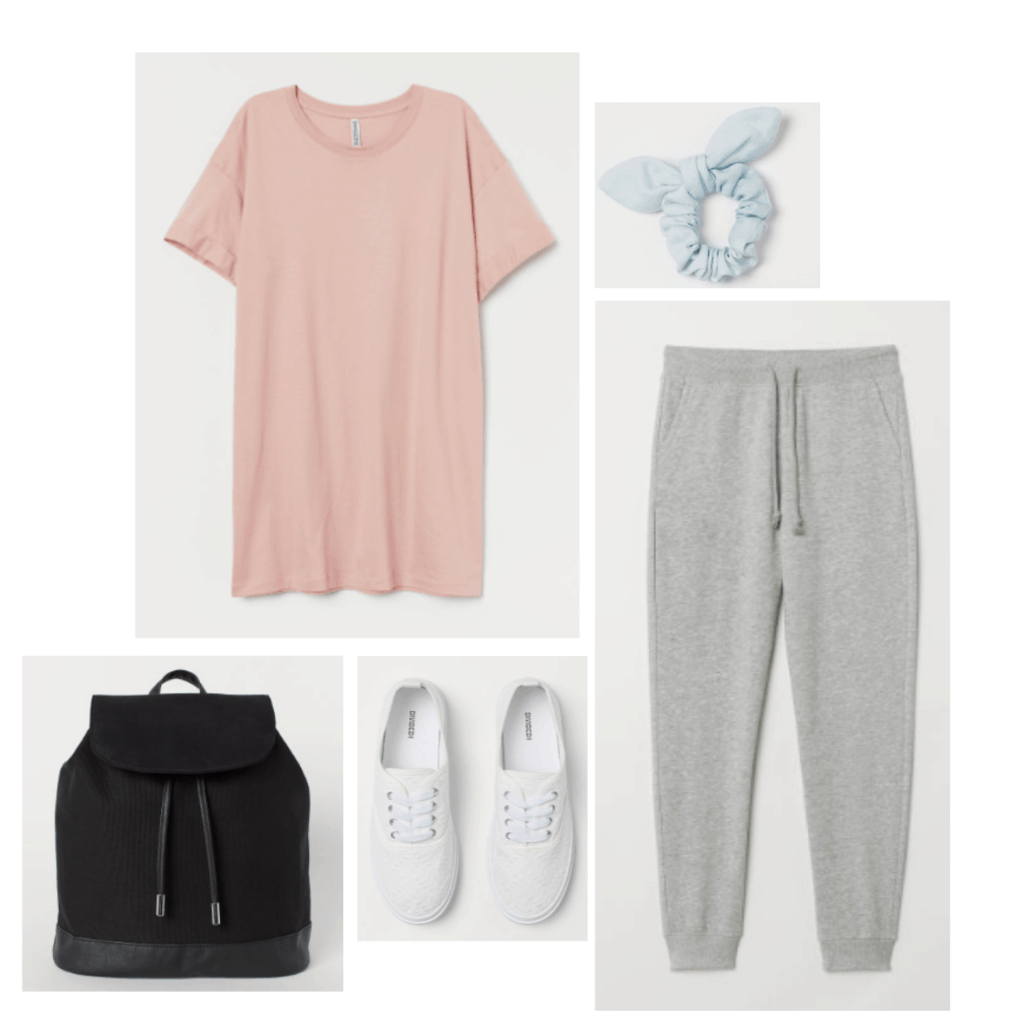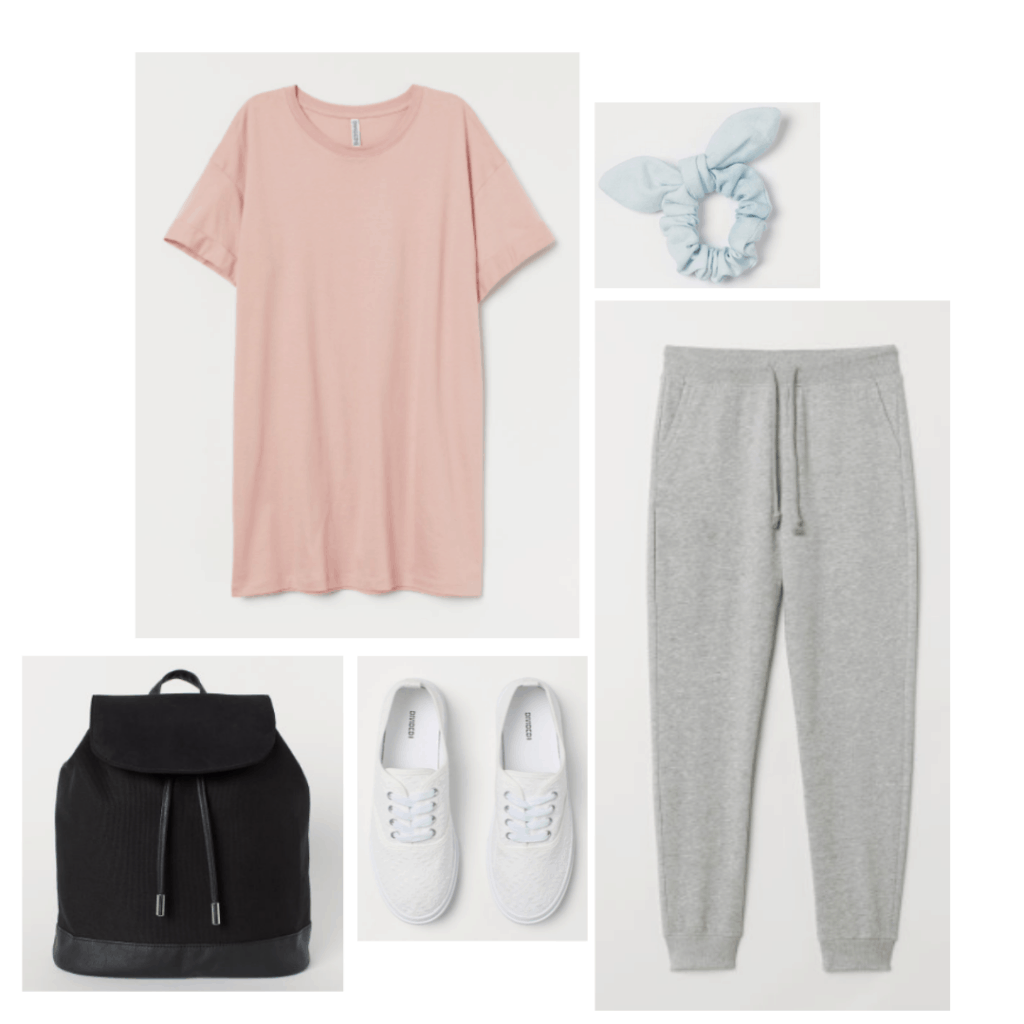 Products: T-shirt – H&M, Joggers – H&M, Sneakers – H&M, Backpack – H&M, Scrunchie – H&M
Midsommar Outfit #2: Harga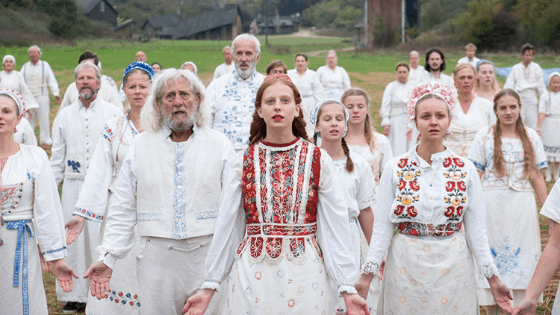 Dani, her boyfriend, and their friend travel to visit the Harga commune in Sweden. The people of this commune live a free-spirited life. Here, feelings are meant to be felt deeply and all aspects of life are seen as beautiful. However, behind the commune members' free spirited nature and hippie-esque lifestyle lies a serious dark side.
To represent this free-spirited way of living, the people of the commune wear white garments decorated with the most beautiful floral embroidery. The floral embroidery is a symbol of their home, which is surround by nature.
This pretty look is inspired by the beautiful embroidery seen on the costumes of the commune members. It is a look you could wear to a more formal event during the summer, or you could dress it down for daytime. (Your choice!) The white espadrilles would be great for either occasion.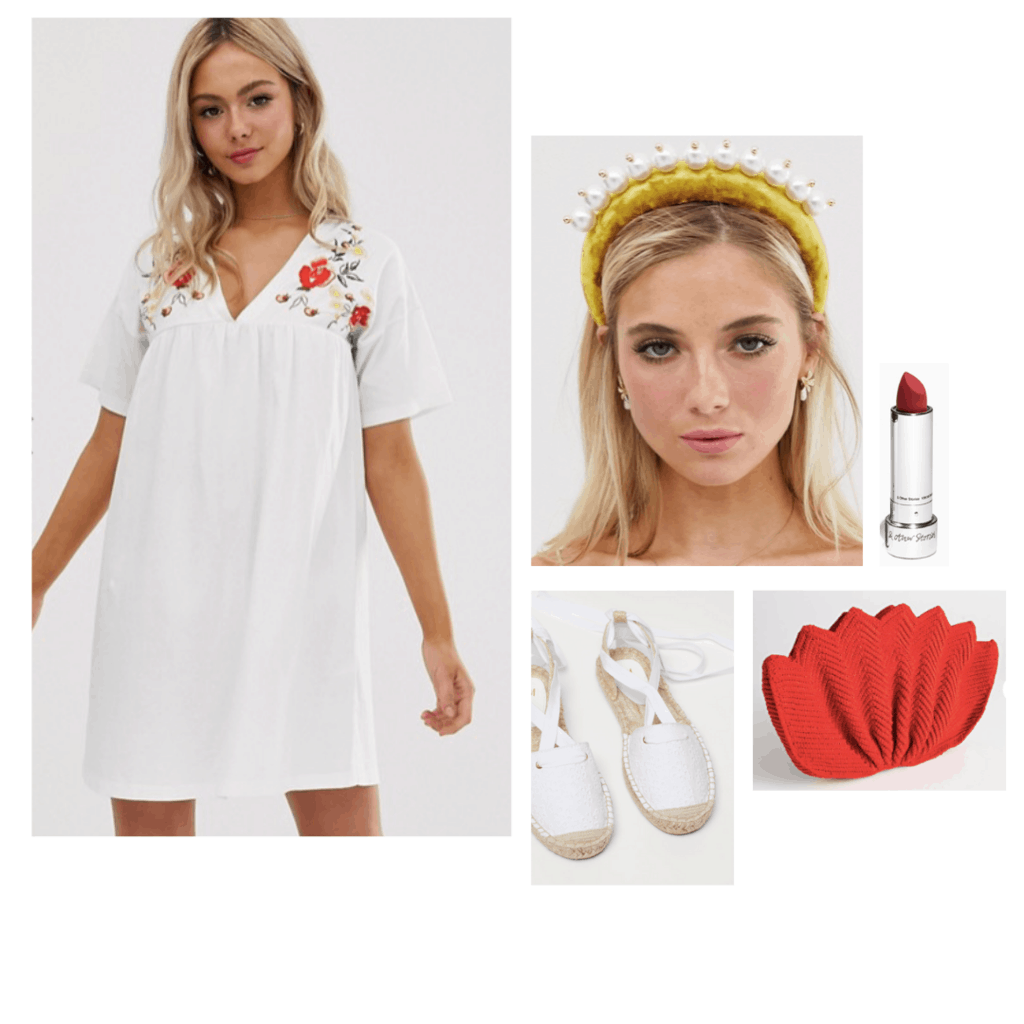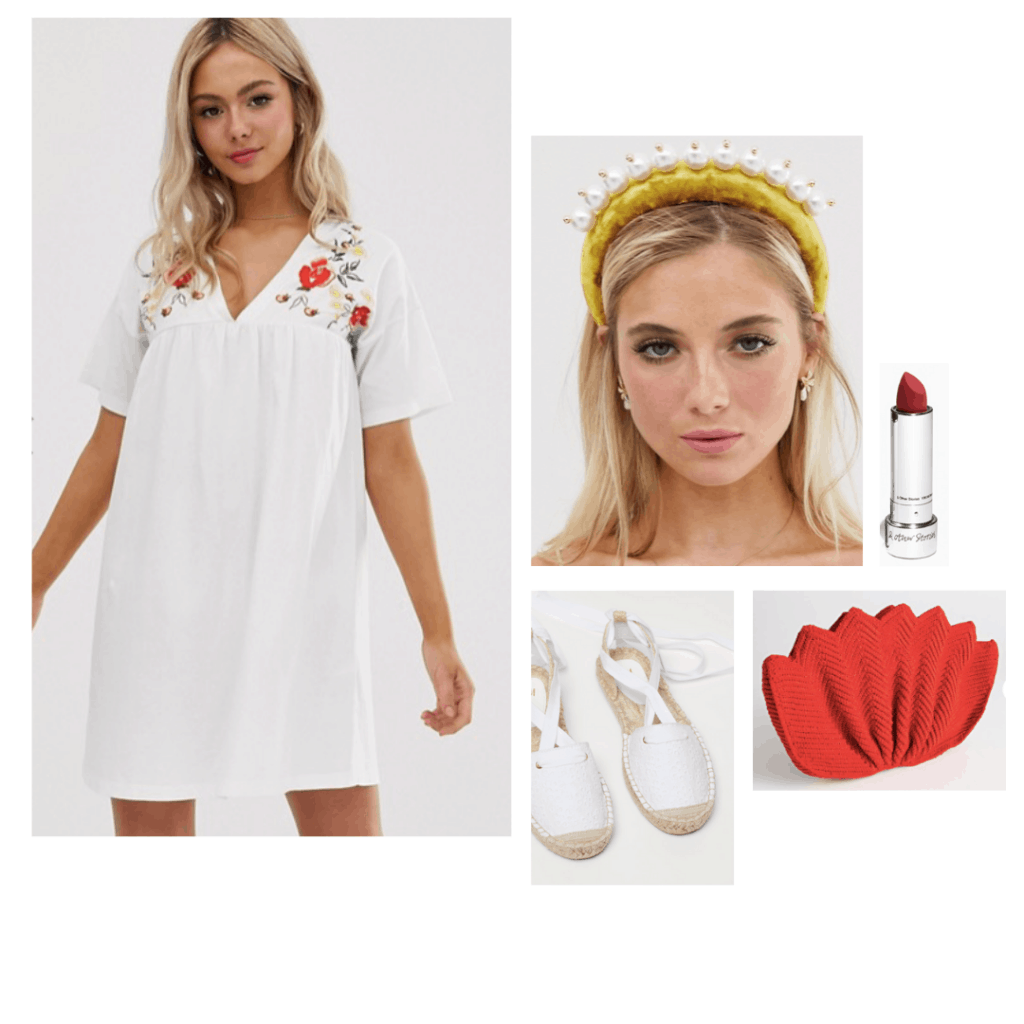 Products: Dress – ASOS, Shoes – H&M, Bag – & Other Stories, Headband – ASOS, Lipstick – & Other Stories
Midsommar Outfit #3: The May Queen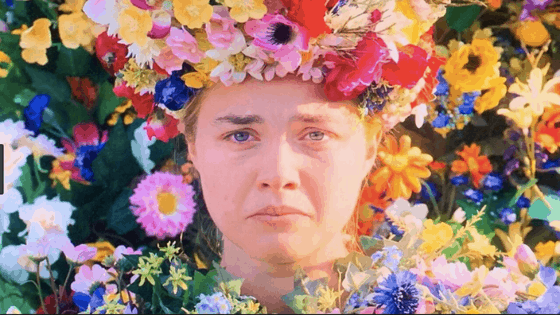 In one the most important scenes of the film, Dani is crowned the May Queen. This is the highest honor for a woman of the commune.
In the commune's final festivity (a.k.a ritual), the people of the commune dress Dani, their May Queen, in a head-to-toe flower ensemble. She wears a crown of flowers and her dress is made completely from the flowers found on the land. The dress is gorgeous, yet overwhelmingly heavy on Dani's body, representing the beauty and despair that she faces in the film's final moments.
This look is inherently adventurous because it a garment that is purely made from flowers. So, have fun with this outfit, and don't be afraid to go a little over the top. This floral dress has all the 1980s vibes; make it modern with a woven purse and bold flat sandals.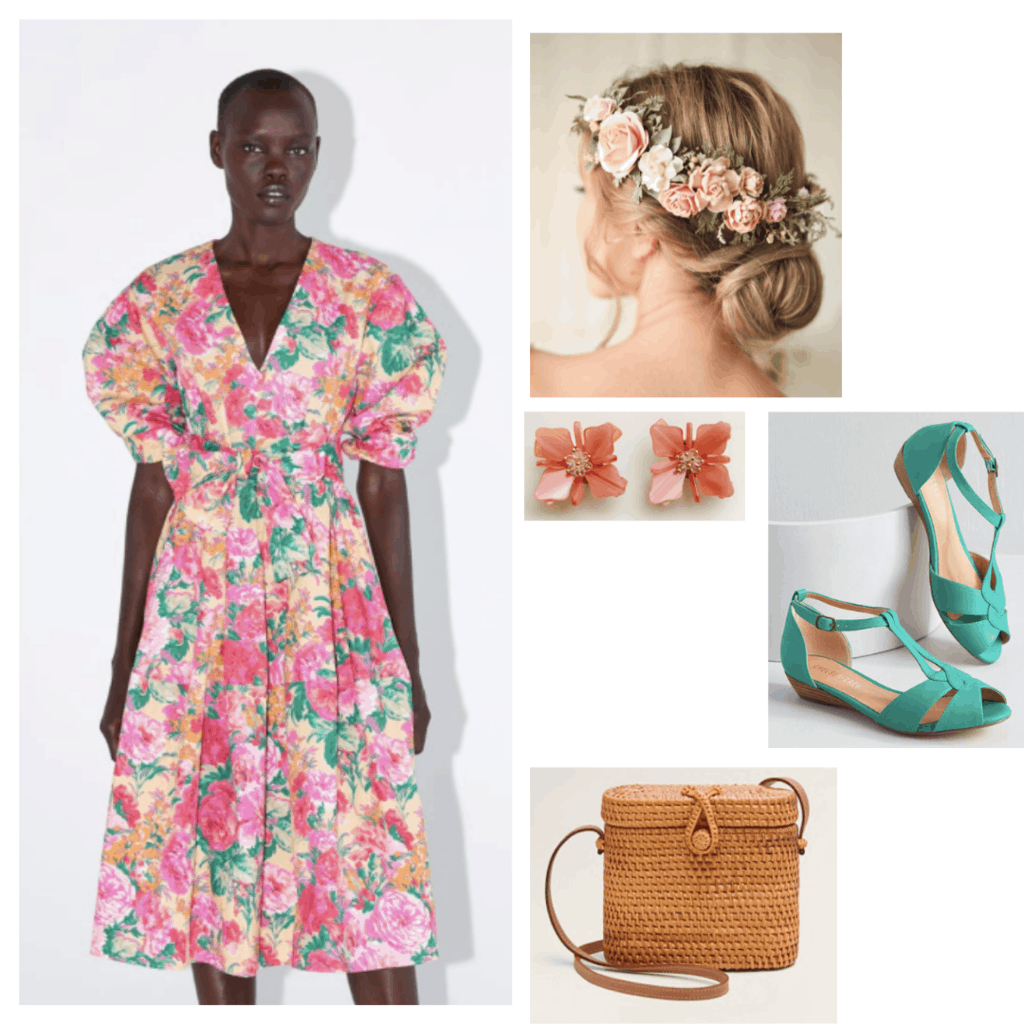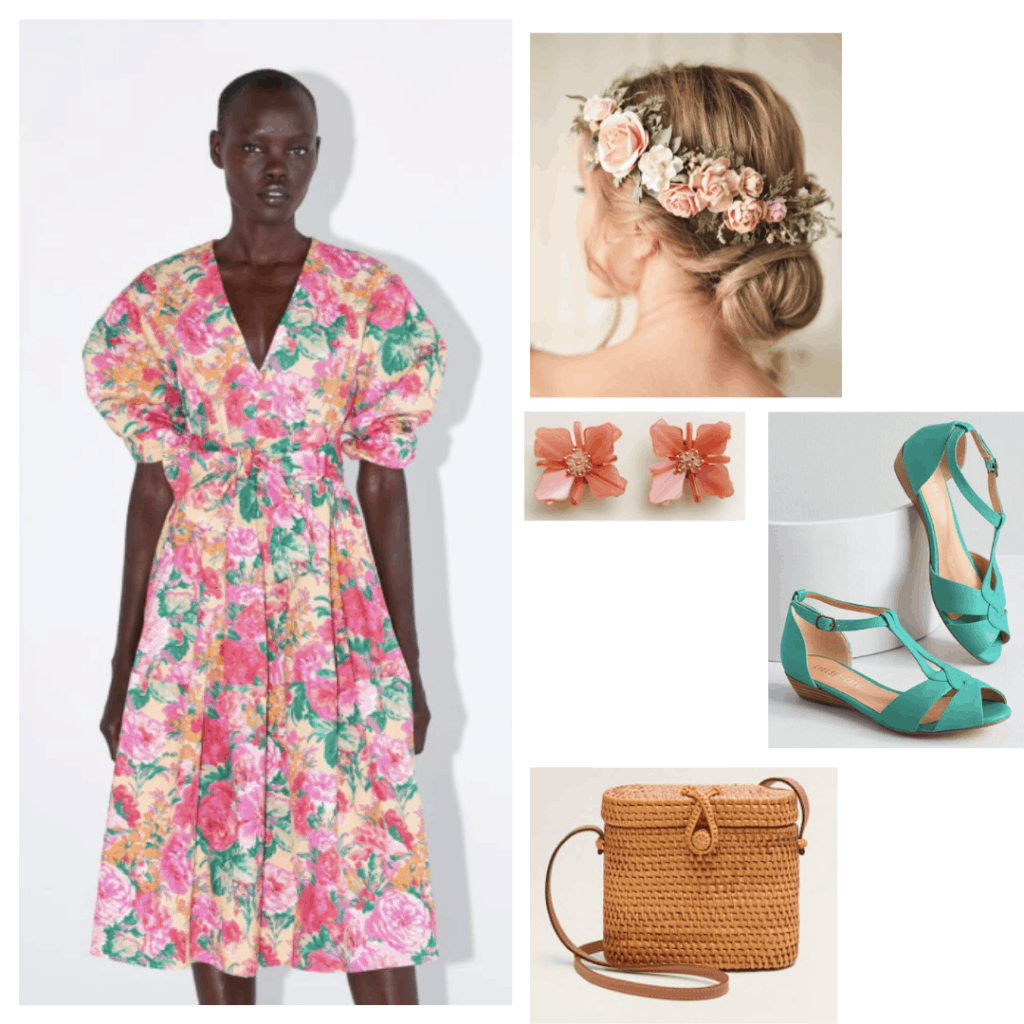 Products: Dress – ZARA, Flower Crown – Etsy, Shoes – Modcloth, Bag –Mango, Earrings – Mango
What did you think of our Midsommar movie costumes inspired looks?
These Midsommar fashion inspired looks are perfect for the summer, and we hope you think so too. Bright florals and crisp whites are forever favorites for the warm months, and they can easily be styled into the early fall, too.
So go out and enjoy these summer looks. Maybe even wear them to your next ritual sacrifice.
What did you think of our Midsommar fashion guide? Did you see this film? If so, are you still disturbed by it? Tell us everything in the comments.