How did September go by so quickly? But here comes October. This month is full of fun festivities, like (Canadian) Thanksgiving and Halloween, but let's not forget the most important of all: October 3rd!
Mean Girls is packed with classic, timeless quotes (and tons of life lessons), but when it comes to fashion, it may be time for a long overdue makeover. Those peak '00s fashion trends, like pleated miniskirts and velour tracksuits, can be swapped out with these 2018-inspired looks:
"On Wednesdays we wear pink."
In 2004…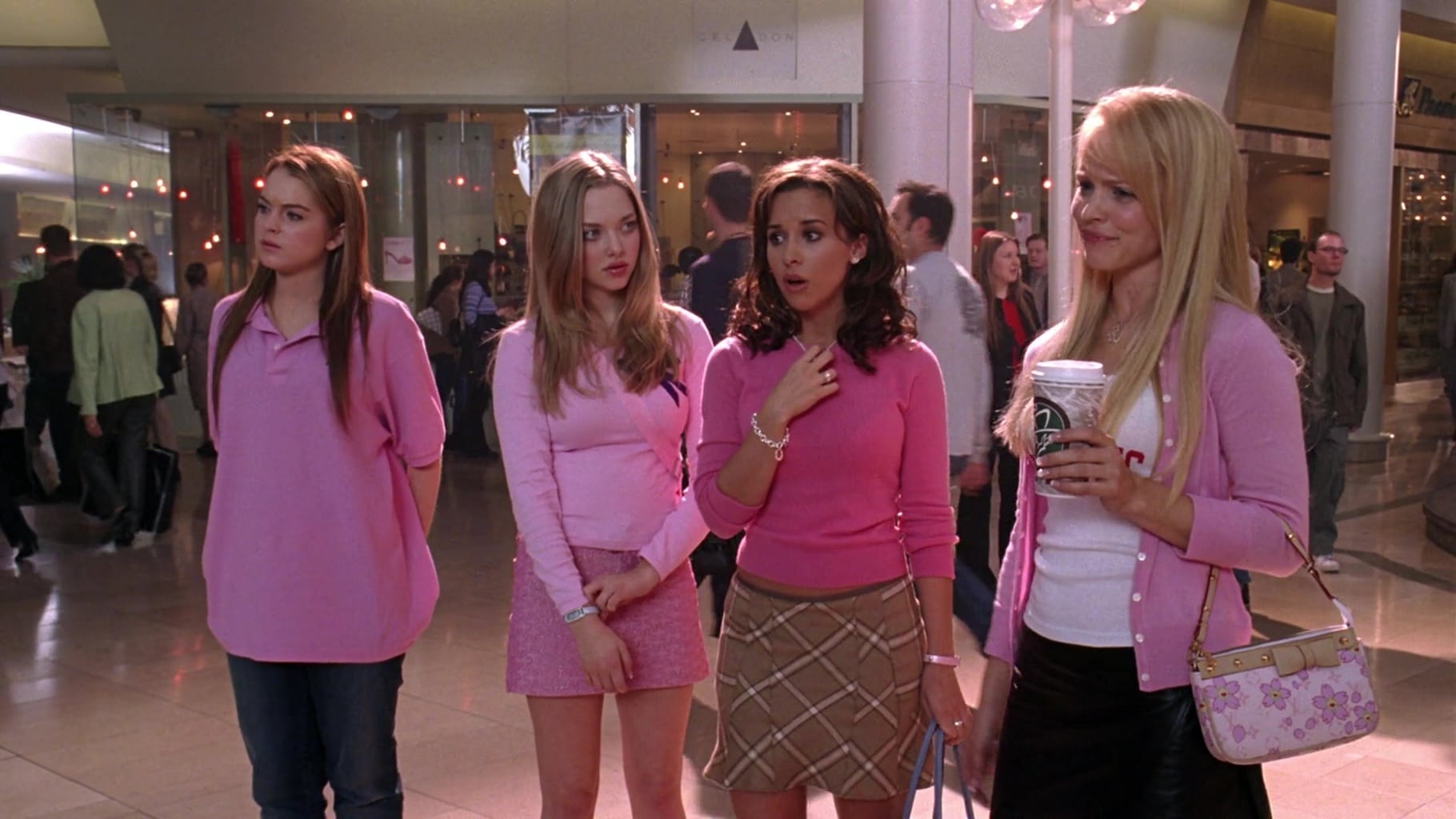 How crazy is it that October 3rd also falls on a Wednesday this year? After all, we know what The Plastics do on Wednesdays… they wear pink. Back in 2004, wearing bold, head-to-toe pink was a must for The Plastics.
In 2018…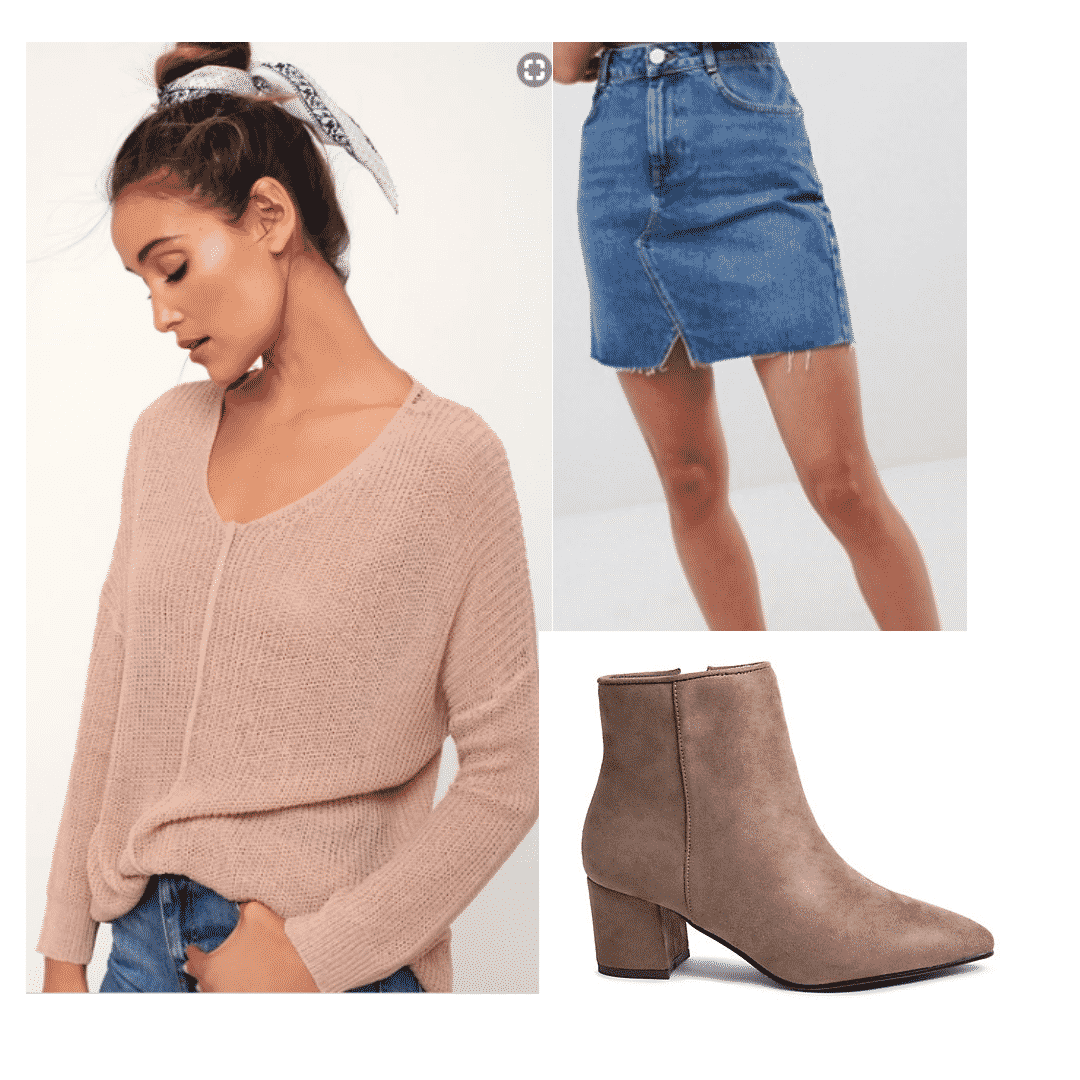 Products: Sweater – Lulus, Skirt – ASOS, Booties – Steve Madden
To channel their look in a modern-day way, swap the bright hue of pink for a softer baby pink, along with the denim bottoms of your choice (FYI, The Plastics would always choose a skirt). Finish the look with brown booties for a cute and effortless, yet comfortable look.
"We should totally just stab Caesar!"
In 2004…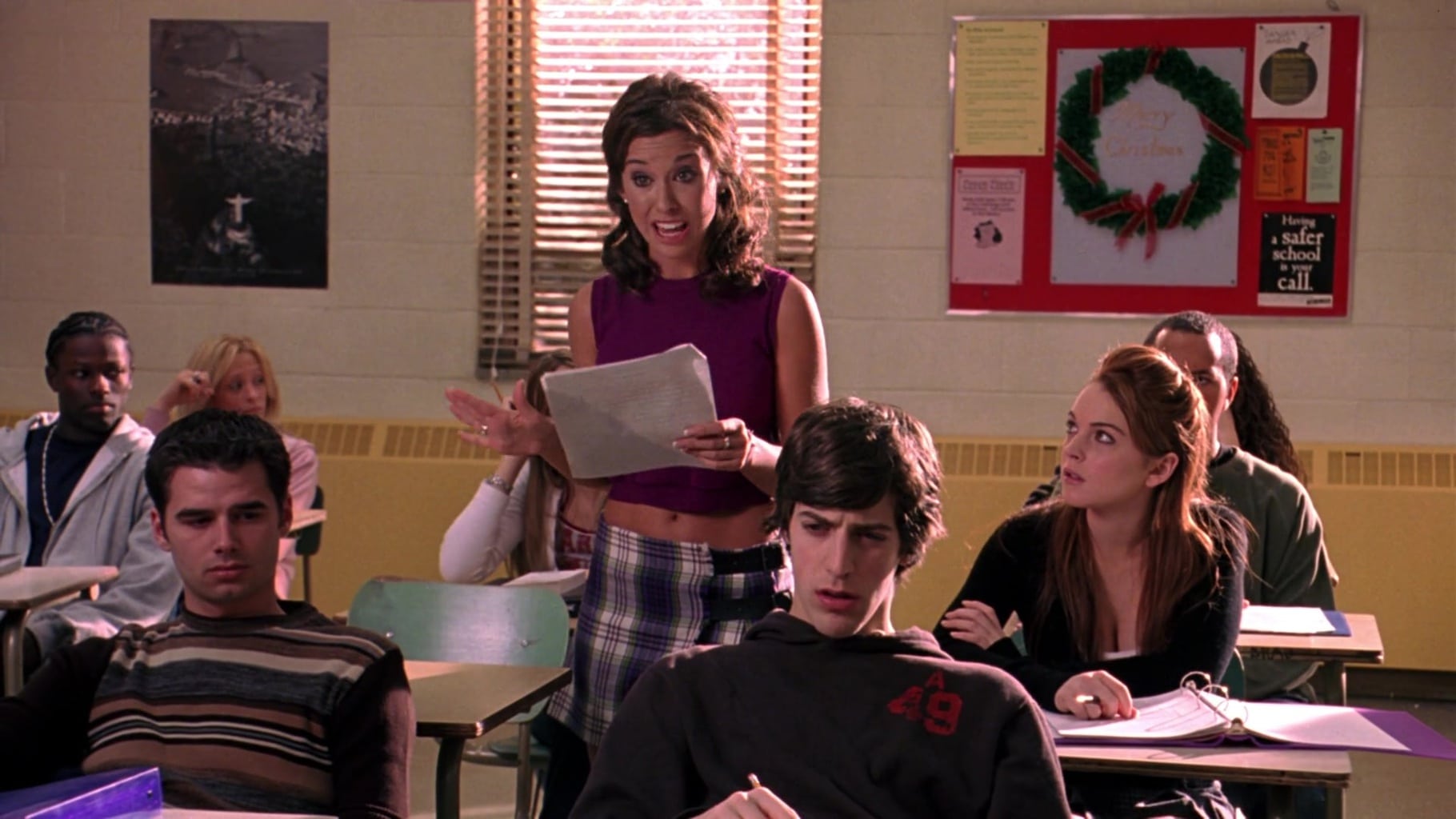 Gretchen Wieners (Lacey Chabert) is a preppy girl who loves her patterns – you can often spot her in her checkered v-neck sweater or a Burberry-inspired print skirt.
In 2018…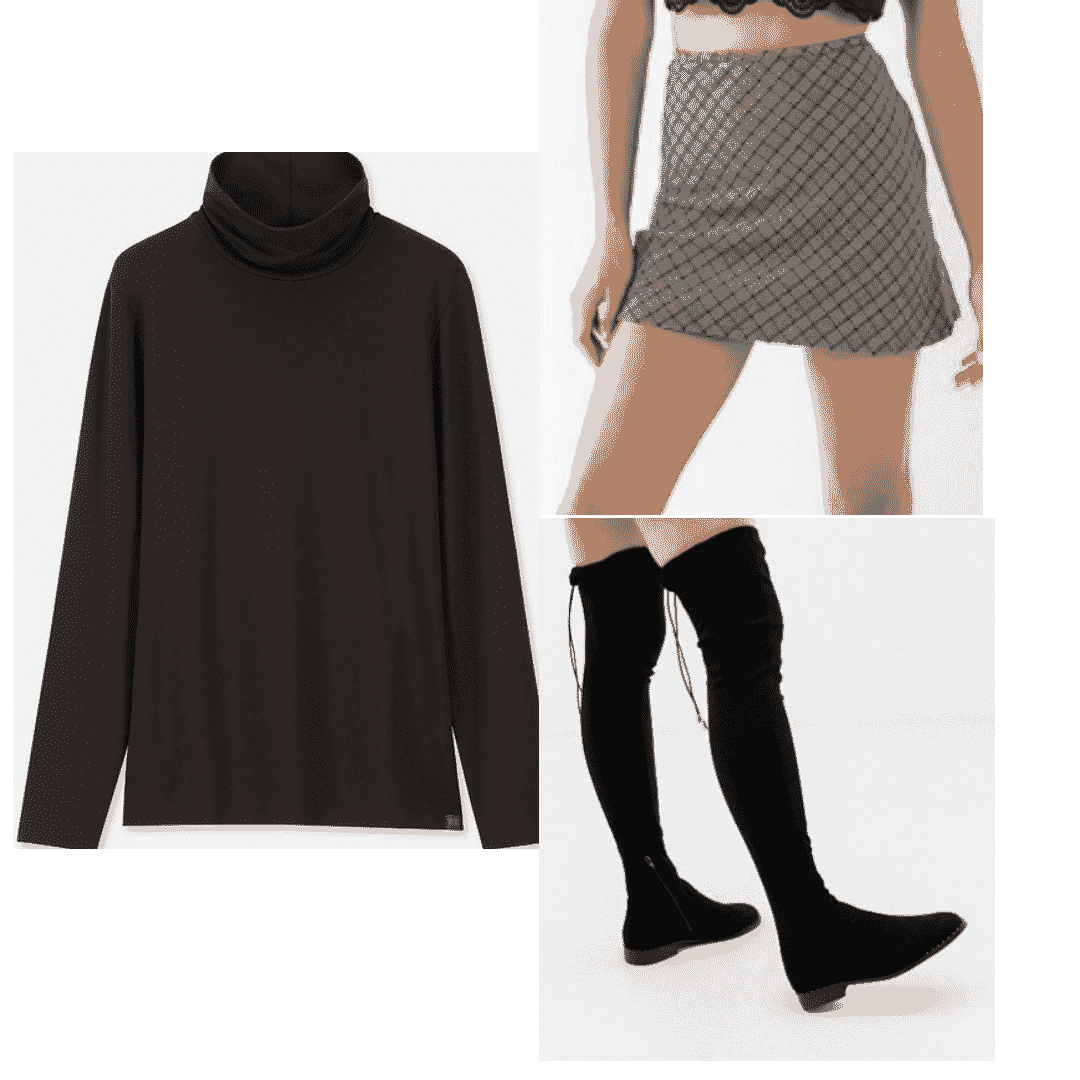 Products: Turtleneck – Uniqlo, Skirt – Urban Outfitters, Boots – ASOS 
Prints and patterns are still going strong, but update your look with a high-waisted skirt with subtler colors and smaller plaids. Pair your skirt with a black turtleneck and over-the-knee boots for a fall-ready look.
"Boo, you whore."
In 2004…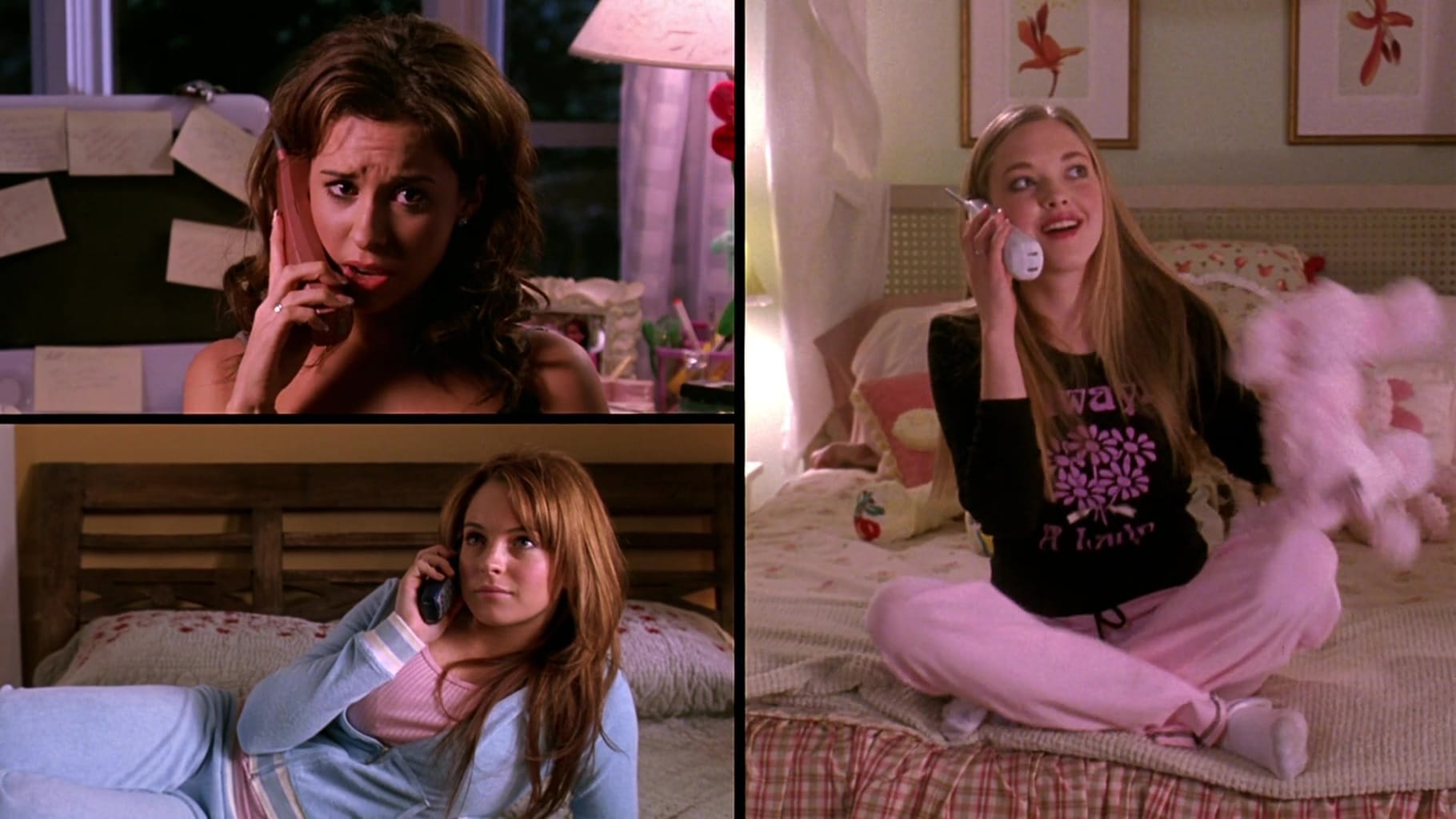 There's a "uniform" that every teenage girl sported in 2004–the velour tracksuit. It's everyone's go-to outfit for lounging at home or running errands.
In 2018…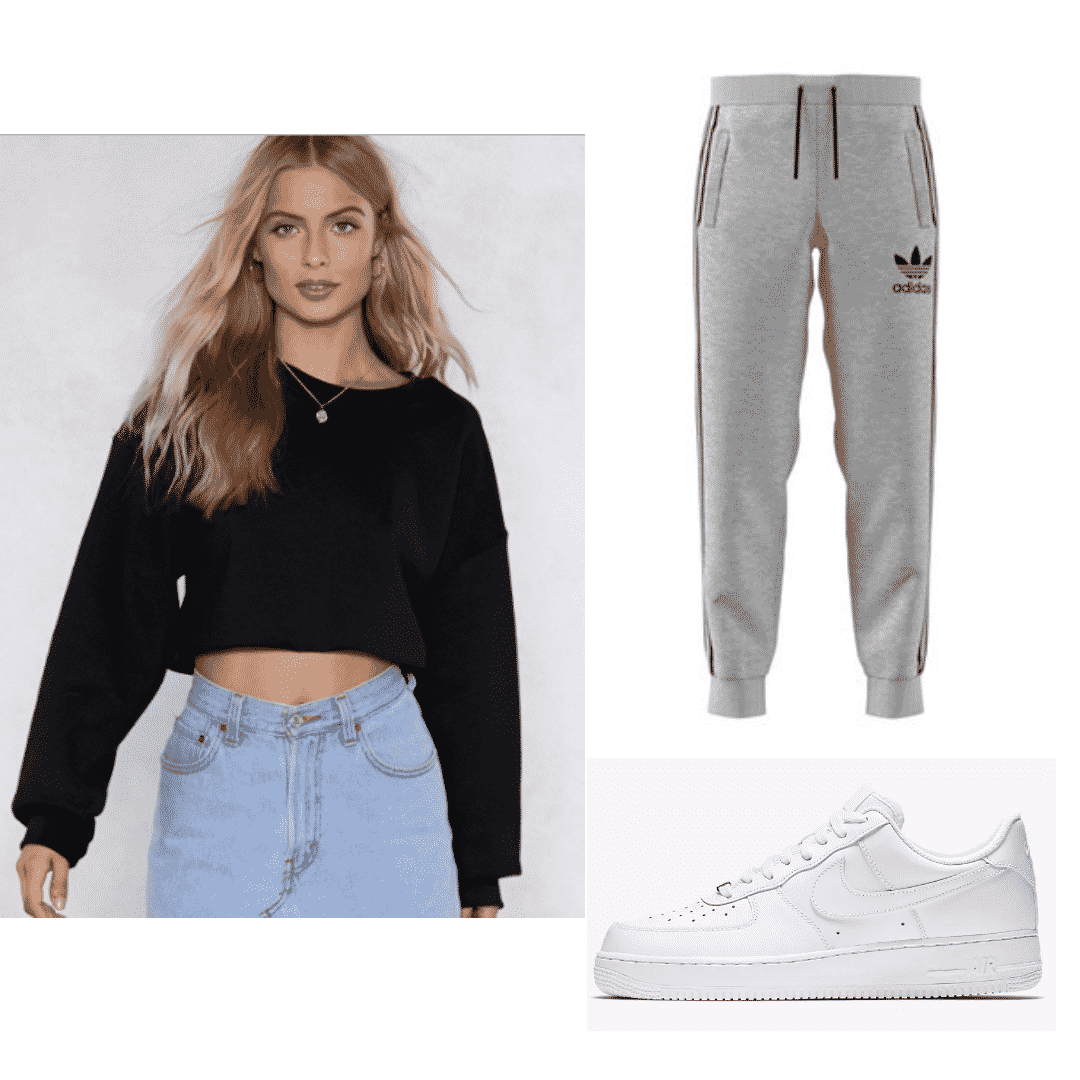 Products: Sweatshirt – Nasty Gal, Sweatpants – Adidas, Sneakers – Nike 
Fast forward 14 years, and the former sportswear trend has evolved into athleisure. It's a blessing that nowadays sweatpants are trendy everywhere. Wear comfy yet cute sweatpants with a cropped, oversized sweatshirt, then add extra stylish points with your favorite pair of chunky white sneakers (my go-to is Air Force 1 by Nike).
"That's so fetch!"
In 2004…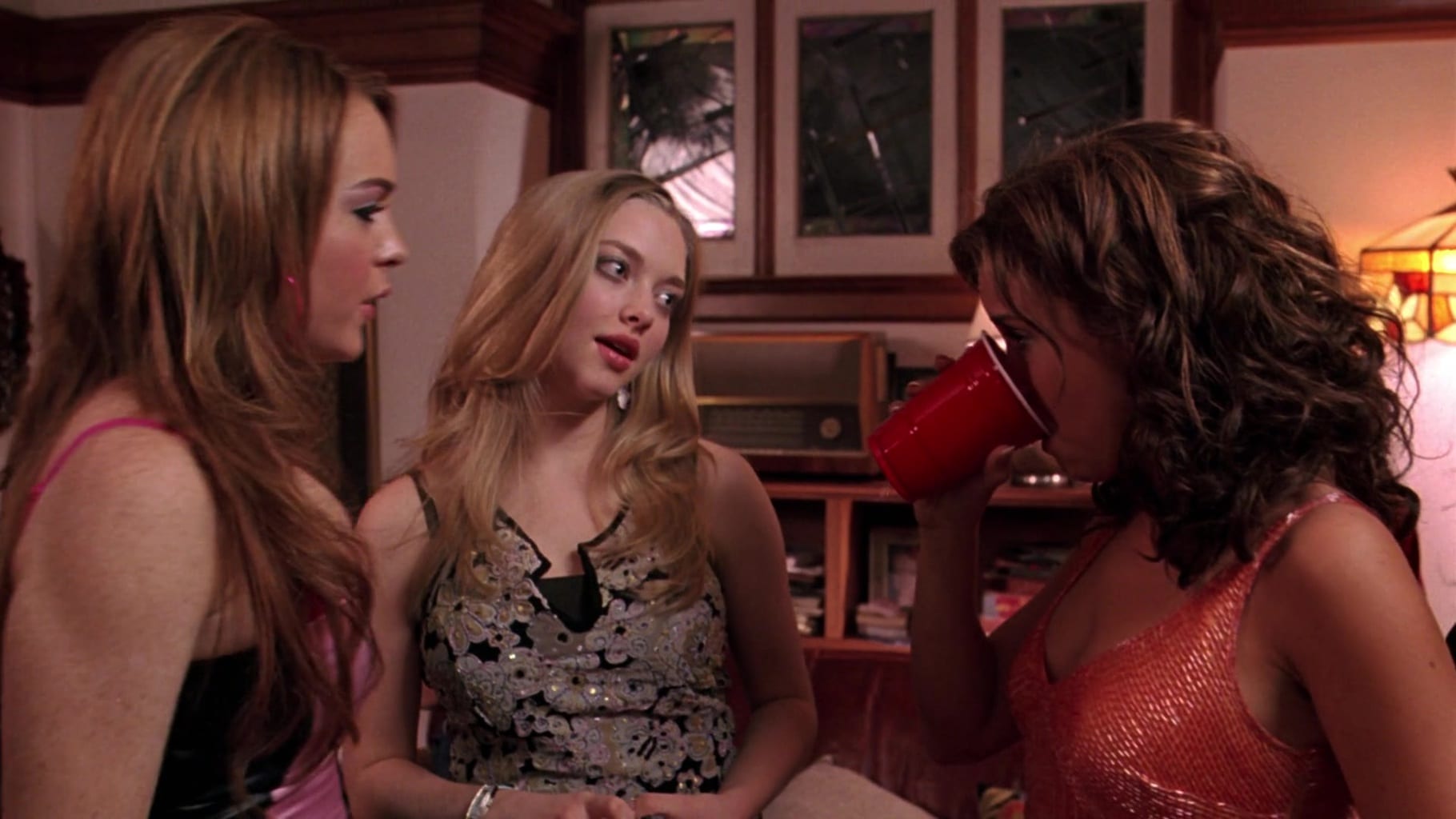 In every teen movie, there's always a party scene where ~drama~ happens. Not only did Cady (Lindsay Lohan) get into a fight with Janis (Lizzy Caplan) and Damian (Damian Franzese), the outfits they were wearing were also full of dramatic patterns, colors and embellishments.
In 2018…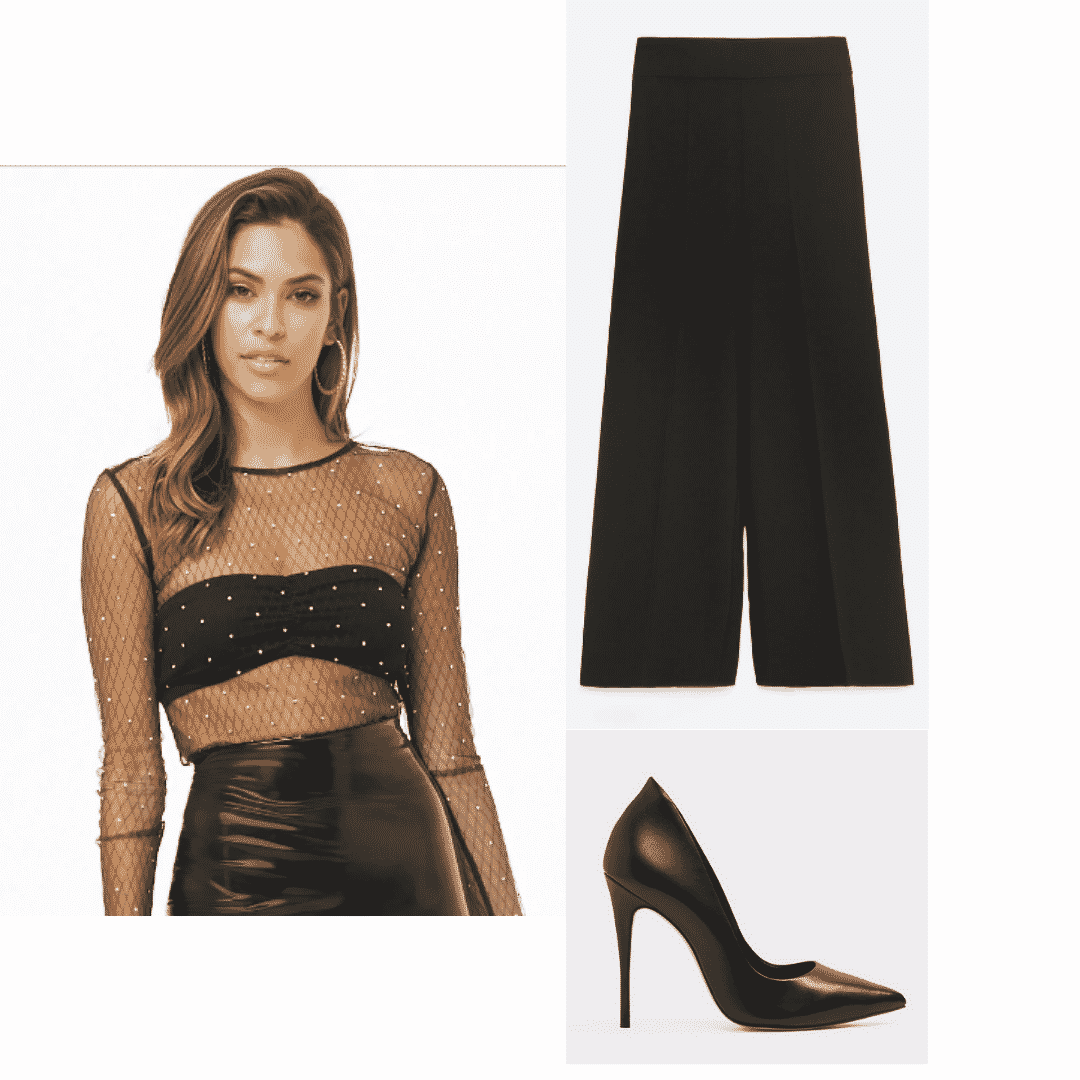 Products: Top – Forever 21, Pants – Zara, Heels – Aldo
In the 2018 version, wear this mesh top with pearl embellishments to retain the flair and drama of a party outfit. Complete the look with black pants and sleek heels to balance out the boldness of the top.
You look awesome!
Are you a fan of the movie? Will you be wearing pink today to celebrate? Any 2000s trends that you wish would make a comeback? Let us know! (And share your favorite Mean Girls quotes in the comments!)