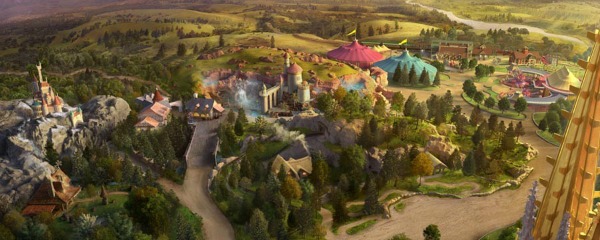 Click to enlarge. | Photo Credit
Walt Disney World recently updated its beloved Magic Kingdom park with a much-anticipated expansion of Fantasyland. "New Fantasyland" opened late last year with new rides, character meet-and-greets, and restaurants featuring some of Disney's favorite classic characters. You can now have story time with Belle, take a journey under the sea with Ariel, and catch a ride on the relocated Dumbo The Flying Elephant!
While there's still more to come (a Seven Dwarfs mine is in the works!), there's no doubt that Walt Disney World guests will be adding these new attractions to their favorites. If you haven't gotten the chance to visit the new area, never fear – CF has got you covered!
Below, I've combined the most magical of pieces to create unique looks inspired by New Fantasyland at Magic Kingdom. These outfits are perfect for any summer adventure, whether you're venturing to the Happiest Place on Earth or relaxing at home. Scroll down to see all the outfits!
Under the Sea: Journey of the Little Mermaid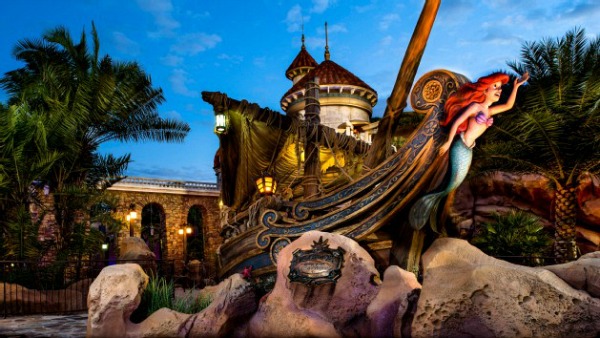 Under the Sea: Journey of the Little Mermaid takes you below the surface for a fun-filled adventure with your favorite ocean friends! Hop on a clamshell inside Prince Eric's castle, then join Scuttle, Flounder, Sebastian, and Ariel to see parts from The Little Mermaid come to life in a true Disney style.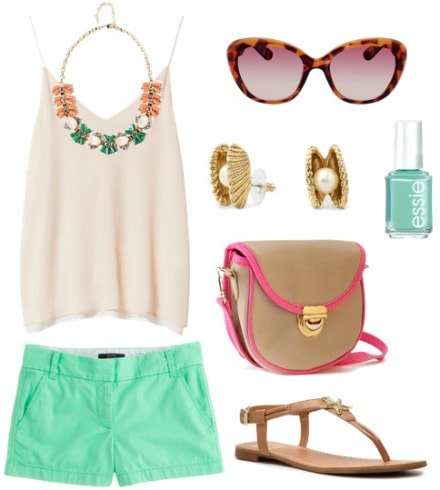 Tank, Shorts, Sandals, Bag, Sunglasses, Necklace, Earrings, Nail Polish
You don't have to be a mermaid to wear this aquatic-inspired getup! Wear a flouncy tank top over a pair of bright chino shorts. Pair with sandals with a fun starfish accent, and put in seashell earrings to continue the under-the-sea vibe. A jeweled statement necklace dresses up the low-key look, while cat-eye sunglasses add a retro feel. Complete the look with a trendy neon-stitched crossbody bag and a swipe of turquoise nail polish.
Enchanted Tales with Belle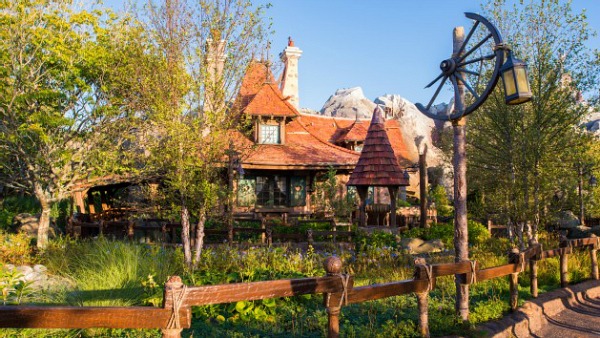 Step inside Maurice's cottage for an interactive adventure with Belle and friends! Enchanted Tales with Belle allows guests to become a part of the Disney classic Beauty and the Beastand retell the story with the help of some of Belle's castle friends. There are some awesome surprises along the way, so fans of the movie won't be disappointed.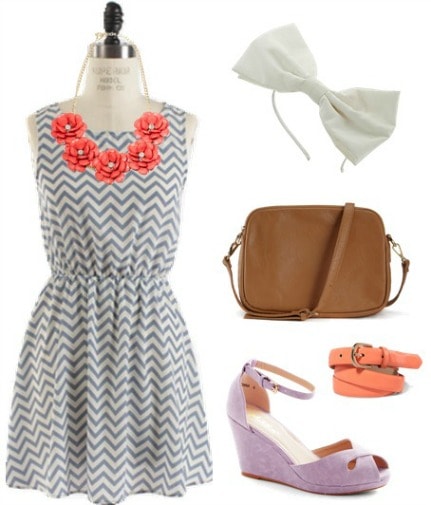 Dress, Wedges, Bag, Headband, Belt, Necklace
If you're most excited about meeting Belle in the Enchanted Forest, try out this soft and feminine look.Wear a chevron dress with a pair of pastel wedges. A flower bib necklace adds a touch of spring, while a bow headband gives a girly aesthetic. Finish the ensemble with a neon belt and a crossbody bag.
Dumbo The Flying Elephant
Dumbo The Flying Elephant is a classic Magic Kingdom ride, but was relocated and expanded in New Fantasyland. Guests can now enjoy the classic ride with fun water effects, along with double the elephants! There's so much fun to be explored in the Storybook Circus area.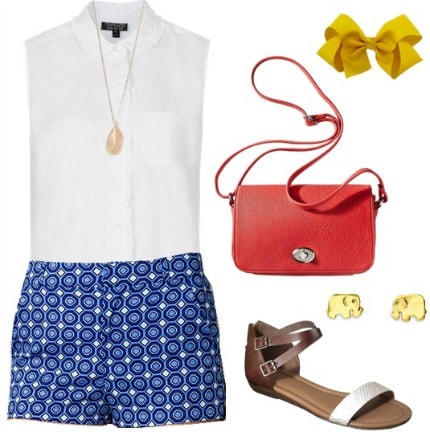 Top, Shorts, Sandals, Bag, Necklace, Earrings, Bow
Rock a fun and retro-inspired look when you get ready to soar in the sky with Dumbo! Wear a sleeveless button-up top tucked into a pair of geometric print shorts. Elephant earrings and a feather charm necklace add the perfect sweet, character-inspired touches. Slip on a pair of strappy sandals, grab a red faux leather bag, and put a yellow bow in your hair to complete this circus-themed look.
What do you think?
Are you inspired by Walt Disney World? Have you visited the New Fantasyland yet? Would you wear any of the outfits above? Which look is your favorite? Would you like to see more Disney-inspired posts in the future? Let me know in a comment below!