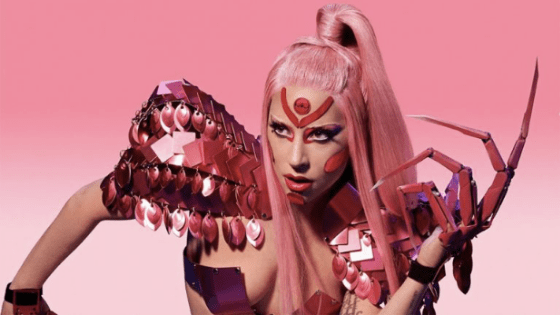 Today I'm featuring a Lady Gaga Chromatica fashion guide, inspired by the singer's latest era.
In case you didn't know, Lady Gaga just dropped her sixth album, Chromatica, a collection of pop songs that will make you feel like you are in an intergalactic video game. It is an album I can only describe as a fun, psychedelic ride that makes me want to get up and dance.
The music is no doubt incredible, but what has also made this album so unique is its cyber-punk/futuristic aesthetic. From the album art to the music-videos, this Gaga era has a distinct feel — crazy, beautiful, and alien-like, all at the same time.
If you want to learn how to interpret Lady Gaga's Chromatica look, keep reading to discover three outfits inspired by the album.
Stupid Love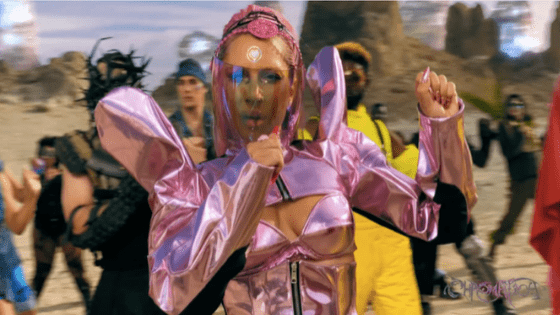 Stupid Love was our first glimpse into Lady Gaga's new world. This entire video is about Gaga being a warrior for positivity in a world that is suffering from the negative.
This is also a visually stunning music video, thanks to the contrast between the apocalyptic background and Gaga's bright pink space outfits. The clothes featured in the video are what I imagine a cyber-punk princess would wear in a video game. From the exaggerated shoulder details to the metallic fabrics, the looks are just amazing.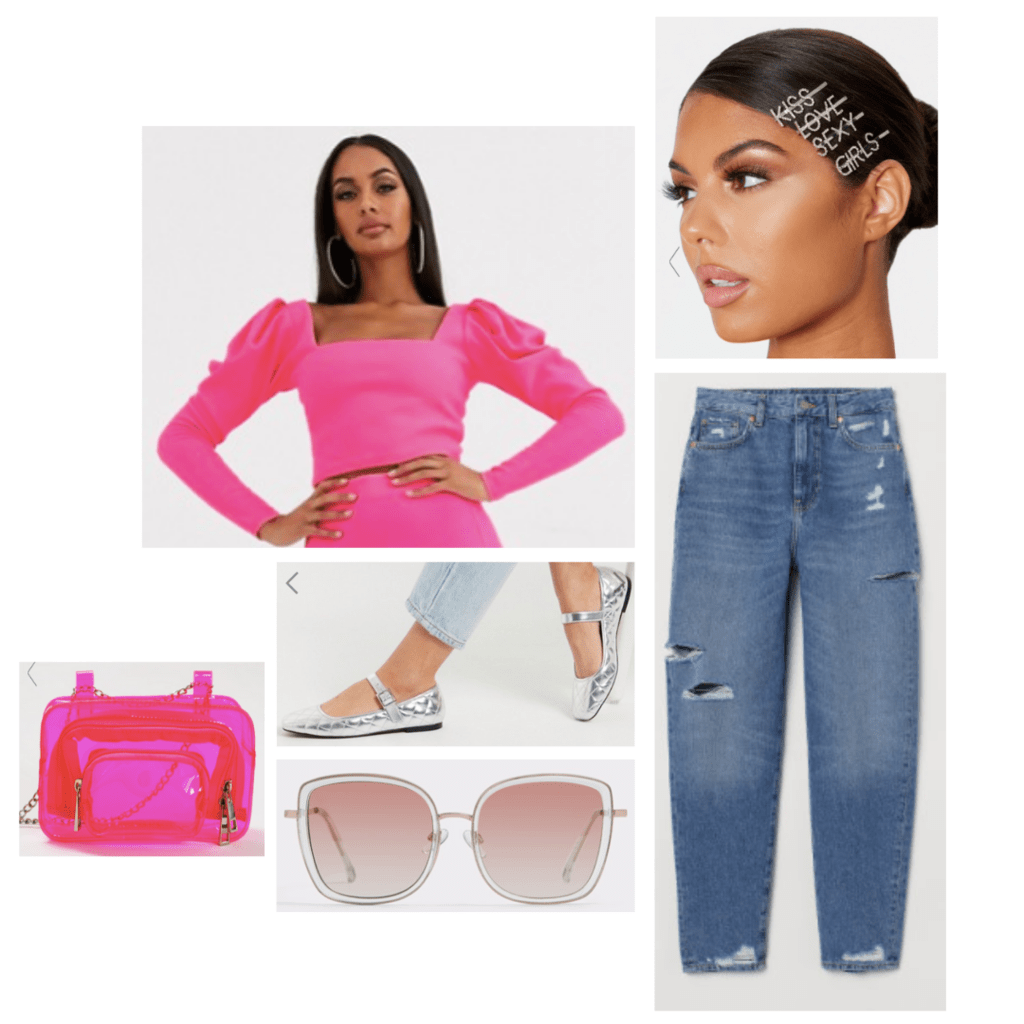 Products: Top – ASOS, Jeans – H&M, Sunglasses – ALDO, Shoes – ASOS, Bag-Pretty Little Thing, Hair Clips – Pretty Little Thing
Here, I took Lady Gaga's "Stupid Love" look and recreated it for you in a more casual style. To start the look, try on a neon pink crop top with a pair of basic mom jeans. Then go ahead and grab a pair of metallic flats to make the outfit feel a little bit more futuristic.
To get a little crazy with the look, try working in a pink transparent bag —this one has Chromatica written all over it. Then finish the look with a couple of fun accessories, like some stylish hair clips and pink sunglasses.
Rain On Me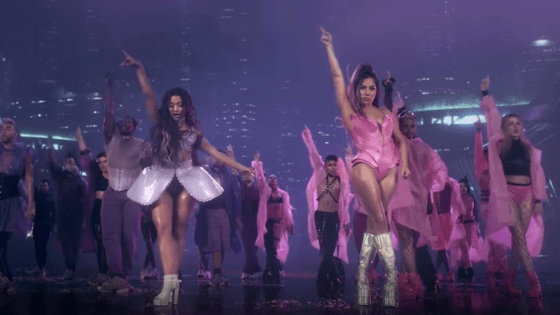 Rain on Me, featuring both Lady Gaga and Ariana Grande, is the collaboration that I didn't know I needed until now. The video continues the intergalactic theme of Chromatica, as the women sing in a neon-lit stadium while daggers rain down from the ceiling, representing them moving through the tough times.
The look of the music video all revolves around the costumes that Gaga and Grande wear. Gaga is rocking vibrant pink, while Grande wears a delicate purple color. The costumes that they wear are heavily '90s and sic-fi punk-inspired, which is a look I can see us all wearing soon.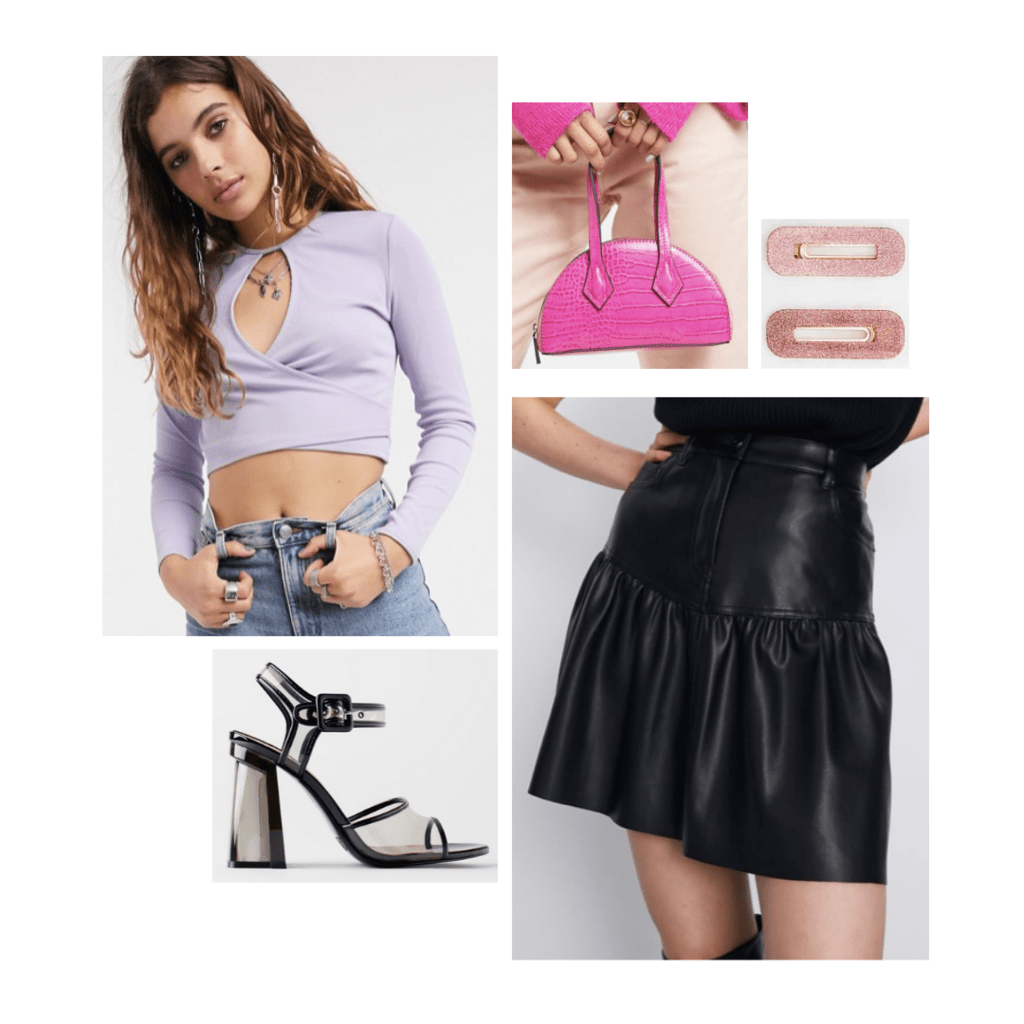 Products: Top – ASOS, Skirt – ZARA, Shoes – ZARA, Bag – ASOS, Hair Clips – Aerie
In this Rain on Me outfit, you'll be ready to hit the club and dance all night. To get the look, go for a purple or pink crop top, and then add a leather skirt. Then get funky with the shoes, by going for a pair of transparent heels with black detailing.
Add some pink to the look as well with a cute '90s-inspired bag. And don't forget to grab some pink glitter hair clips to add a psychedelic aesthetic to the look.
Chromatica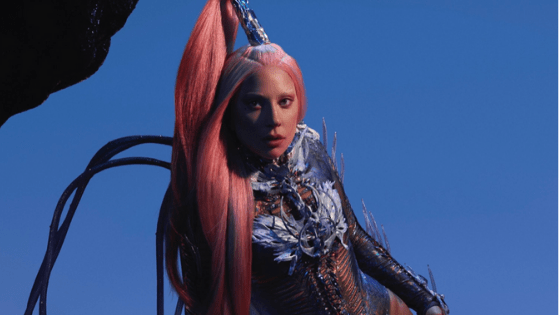 Chromatica is a whole new planet, created by Lady Gaga. It is a cyber-punk, futuristic world where people can come to heal themselves during tough times.
The world of Chromatica is full of fashions made from gorgeous metallics, striking embellishments, and candy colors. I would love to travel through space and time to join Gaga in her beautiful cyber-punk suits.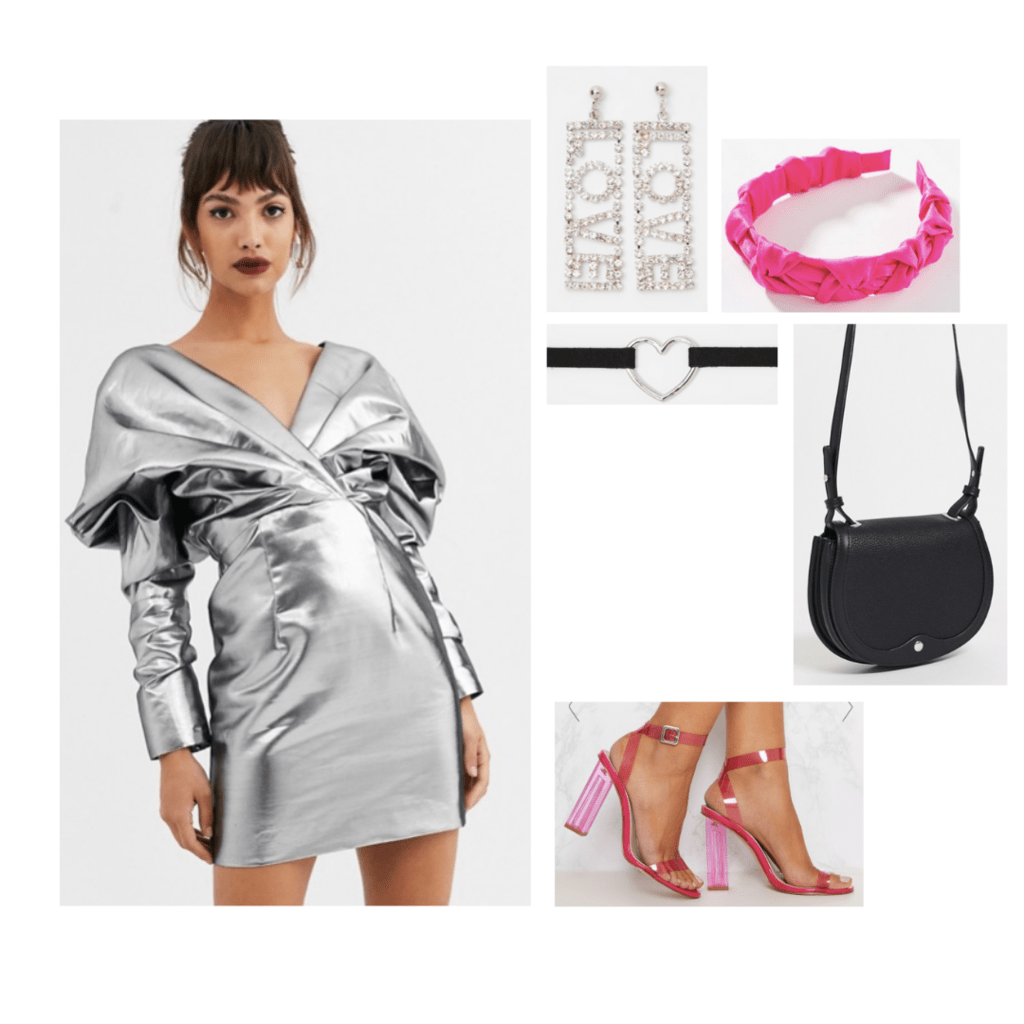 Products: Dress – ASOS, Shoes – Pretty Little Thing, Headband – Anthropologie, Bag – ASOS, Earrings – Dolls Kill, Choker – Dolls Kill
Be ready to enter the world of Chromatica in this over the top look. For this outfit, don't be afraid to have some cyber-punk fun by getting all dressed up. Start the look off with a jaw-dropping metallic dress that simply screams Gaga. Then add a few touches of pink to the look, with some pink heels and a pink headband.
For the other accessories, go a bit simpler, so that the dress does all the talking. A black bag would be a perfect addition to the look. Finish with dangling earrings and a simple choker.
What do you think of our Lady Gaga Chromatica fashion guide?
For more Lady Gaga fashion, be sure to see our guide to her style from her album Joanne.
Did you love Lady Gaga's new album? What was your favorite song? Let us know down in the comments!