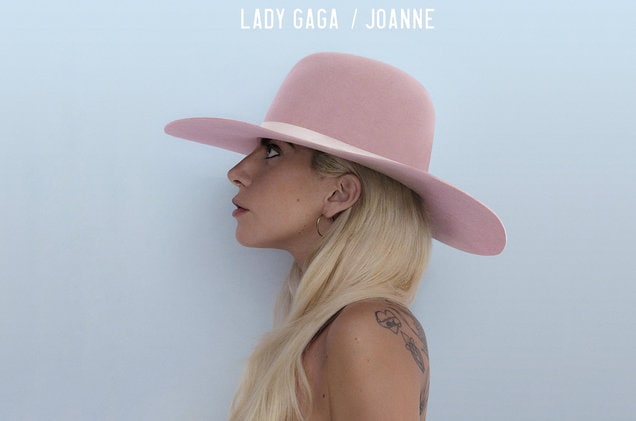 Last month Lady Gaga released her fifth studio album Joanne, which quickly soared in the charts, becoming her fourth No. 1 album in the Billboard 200. Gaga is thus the first woman with four No. 1 albums in the Billboard 200 chart in the 2010s.
The songs from Joanne span various genres: country, funk, pop, dance, rock, electronic, and folk. These all showcase Gaga's vocal abilities which complement the feelings underlying each song.
This is Gaga's most emotional album to date. Family, past relationships, and personal history provided inspiration for the album, as Gaga recently explained in an interview. The album was heavily influenced by her late aunt Joanne Stefani Germanotta, who died at age 19 due to lupus. The album carries Joanne's name as a tribute.
After listening to the album (on repeat) I have put together three looks inspired by songs from Joanne. Picking just three songs was tricky because the album is full of gems, so I recommend listening to it in full.
Joanne
Even though she was born 12 years after Joanne's death, Gaga claimed that her aunt's passing deeply affected her family and greatly influenced her work. Fans of the singer might know that Gaga credited Joanne for helping her overcome addiction problems, and dedicated The Fame Ball tour to her. She even has a tattoo of the date of Joanne's death on her left bicep. After writing the song Joanne, Gaga decided to make it the title of her album.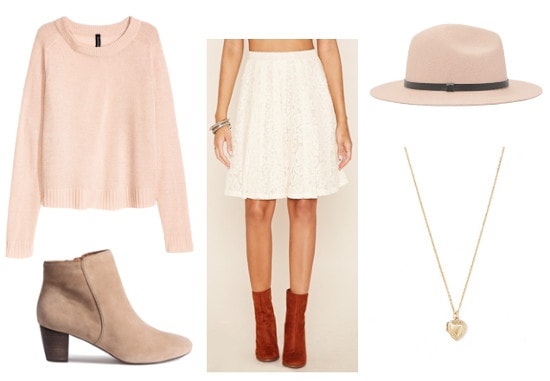 Products: Sweater, Skirt, Hat, Boots, Necklace
There is raw emotion in this song, but it's very tenderly presented. And that's probably what makes it so touching.
I think the song would be nicely translated into a feminine outfit, consisting of a powder pink sweater with a white lace skirt and a pair of light beige ankle boots. Accessorize with a hat similar to the one Gaga wears on the album cover, and add a gold locket necklace where you can keep the photo of a loved one.
Hey Girl
Hey Girl is a duet with Florence Welch (from Florence + The Machine) and it's an ode to female friendship. Through a laid-back beat and a catchy chorus, Gaga and Flo dismantle the common belief that successful women have to constantly compete with each other. The song is simple, yet empowering to girls everywhere because it focuses on friendships, something often overlooked in music in favor of romantic relationships.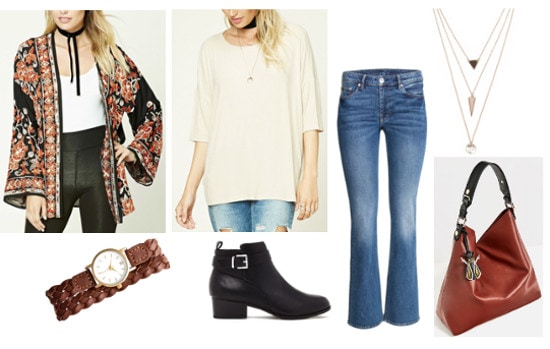 Products: Kimono, Top, Jeans, Necklace, Watch, Boots, Bag
Although the song references bonding moments after a night out, Hey Girl's melody makes me think of heartfelt conversations with your best friend over coffee/tea/wine. It's about reminiscing about the good times, while promising to always be there for each other.
In keeping with this spirit, the look I've created is casual, ideal for brunch or coffee on campus with your bestie. Layer a floral embroidered kimono (the pattern is a nod to Florence's personal style) over a vanilla top and pair it all with bootcut jeans. Add black ankle boots, a layered necklace, a watch, and a bucket bag, and you're ready to go.
Perfect Illusion
Lady Gaga - Perfect Illusion (Official Music Video)
While the songs above are more mellow, Perfect Illusion is a disco-rock piece that demands turning up the volume. Gaga stated that it's a song about "being angry when love doesn't work out" but also about having to live up to somebody's illusion of you.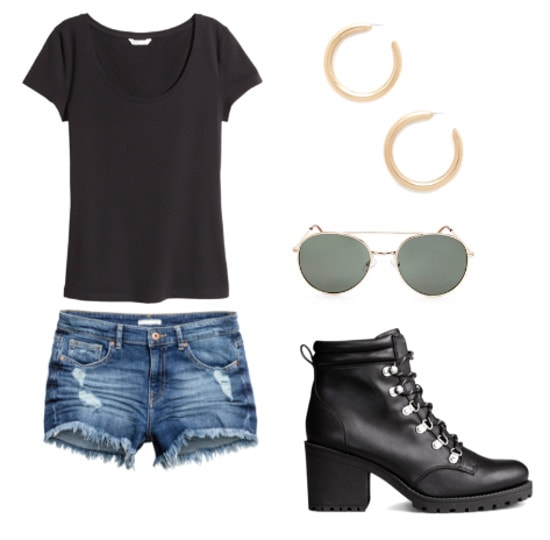 Products: Top, Shorts, Earrings, Sunglasses, Boots
This outfit is inspired by Gaga's attire in the song's music video, embedded above. To achieve the badass rock chick look, simply wear a black top with a pair of distressed denim shorts and chunky boots. Complete the outfit with hoop earrings and round sunglasses. Ideally somebody will also hand you a microphone so you can sing your heart out.
What do you think?
Are you a Lady Gaga fan? Have you listened to Joanne? If yes, what's your favorite track? Would you wear any of the outfits above? Let us know in the comments below!