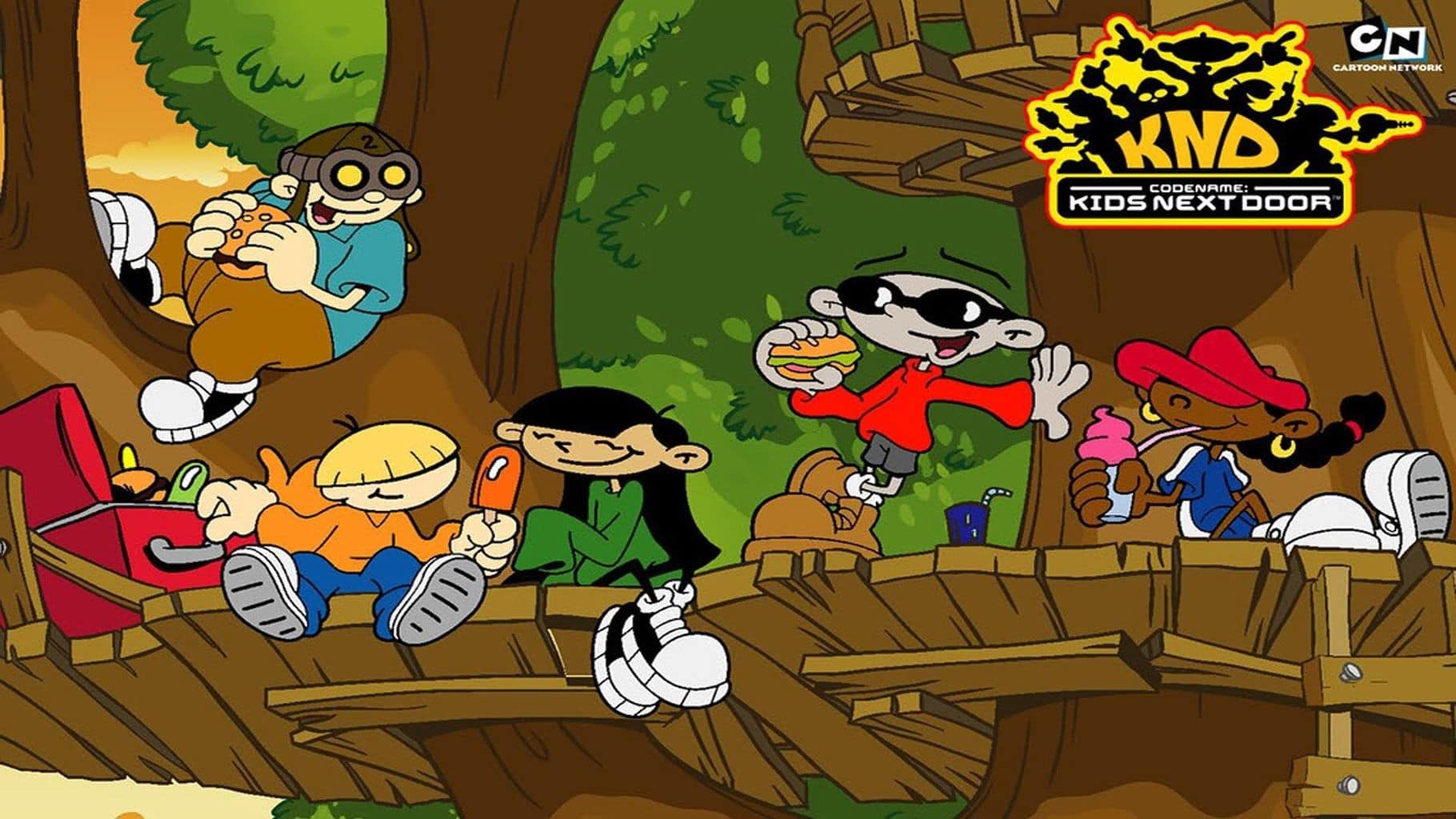 We're back with Sunday Morning Cartoons! Welcome to a trip down nostalgia lane as we draw fashion inspiration from an unlikely source – our favorite old school cartoons.
Codename: Kids Next Door (2002-2008) was created by Tom Warburton for Cartoon Network. The show has an impressive amount of world building continuity and is a cult favorite.
Kids Next Door Organization is an international group of kid operatives who defend kids from kid problems, teenagers, and adults. You know, the usual battling against bad school lunches and flossing and homework – except with elaborate treehouse HQs and weaponry. The operatives' weaponry and transportation are sci-fi levels of cool despite being "made" with household items.
After recruitment and training, each kid in the org picks a number codename (stylized as "Numbuh") and sector.
The show revolves around Sector V's team: Numbuh 1, Numbuh 2, Numbuh 3, Numbuh 4, and Numbuh 5. They're considered to be the greatest KND team ever.
Numbuh 1: Nigel Uno – The stern and awkward Sector V team leader and strategist. Also, British accent.
Numbuh 2: Hoagie P. Gilligan Jr. – He's a friendly oddball who loves gadgets and is the team's primary 2×4 (term used for all KND designed and used devices) designer. He has some pretty cheesy catchphrases.
Numbuh 3: Kuki Sanban – The team's youngest member is their medical and divisionary tactics specialist. She loves all things cuddly and is particularly obsessed with Rainbow Monkeys.
Numbuh 4: Wallabee "Wally" Beetles – Wally likes to sport a "tough guy" attitude since he's the team's combat and heavy weapons expert. However, he has a huge and obvious crush on Numbuh 3 …
Numbuh 5: Abigail "Abby" Lincoln – Abby is the team's second-in-command with knowledge of all things stealth and espionage. She is the most level-headed out of the team.
Outfits Inspired By Codename: Kids Next Door
5, 4, 3, 2, 1!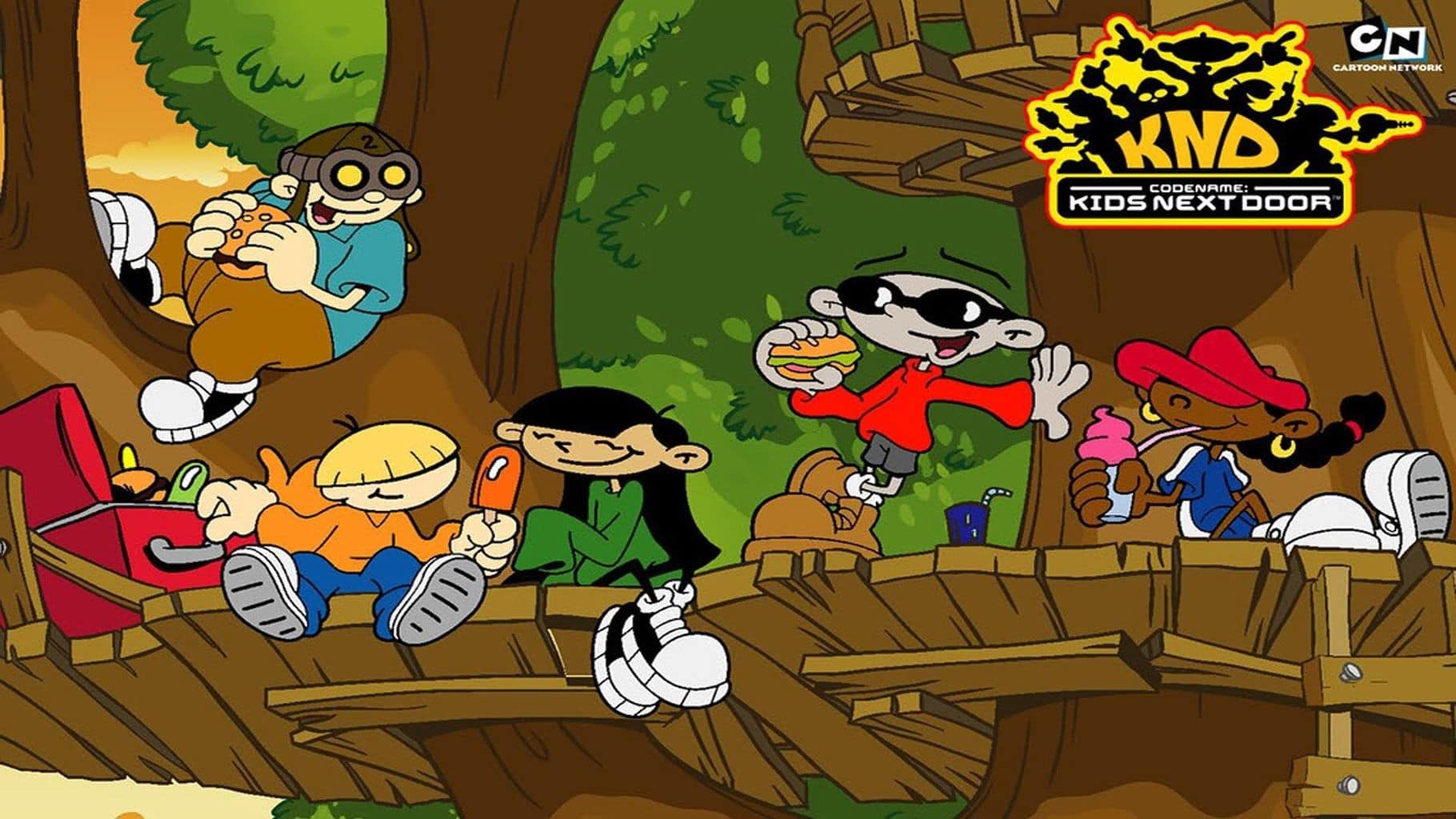 Numbuh 1 // Nigel Uno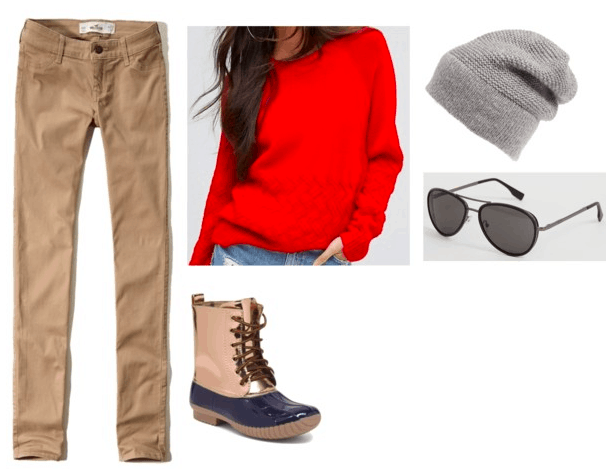 Products: Sweater – ASOS, Pants – Hollister, Beanie – Nordstrom, Sunglasses – Buckle, Duck Boots – TJ Maxx
Numbuh 1 is a practical guy who has his flashy moments. Be similarly sensible with sturdy khakis and a gray beanie. Get glamorous with a bright red chunky cable knit sweater and rose gold metallic duck boots. Don't forget about his style staple: sunglasses!
Numbuh 2 // Hoagie P. Gilligan Jr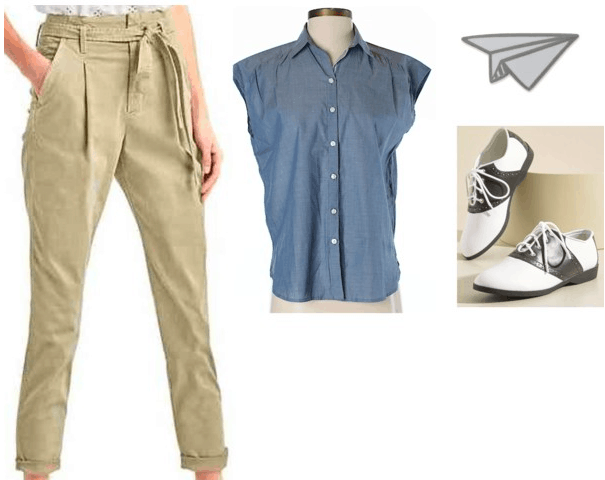 Products: Shirt – ThredUp, Pants – Gap, Shoes – ModCloth, Pin – Amazon
Numbuh 2 seems to appreciate preppy classics. Follow his lead with a blue short-sleeve button-up shirt and paper bag waist chinos. Flying goggles might be a bit much so instead show off Hoagie's love for aviation with an enamel airplane pin. Finish off the vaguely vintage outfit with black-and-white saddle shoes.
Numbuh 3 // Kuki Sanban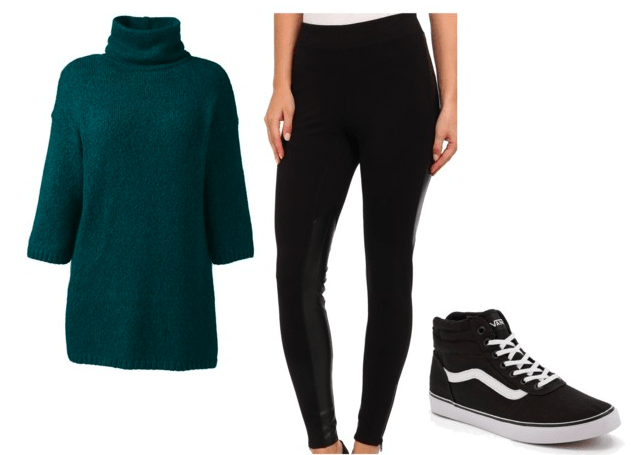 Products: Turtleneck – Lands' End, Leggings – Macy's, Sneakers – Kohl's
Numbuh 3 is fond of cuddly things so snuggle up with a super soft dark green turtleneck tunic. Speaking of all things comfortable, Kuki jumped on the leggings-as-pants trend before the rest of us. Pull on a pair of ponte knit leggings. Add some street style chic with black skate shoes.
Numbuh 4 // Wallabee "Wally" Beetles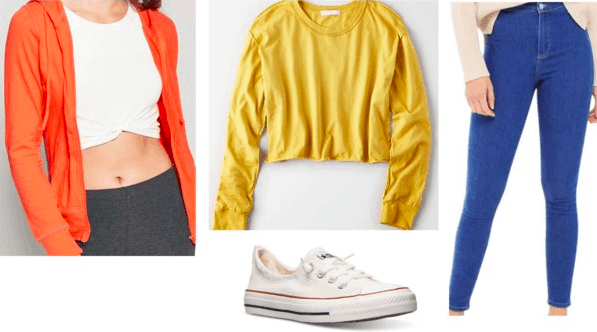 Products: Top – American Eagle, Hoodie – Forever 21, Jeans – Nordstrom, Converse – Amazon
Numbuh 4 is brash and brave. Copy that clashing-but-complementing combo with a yellow cropped t-shirt and orange zip-up hoodie. As the best fighter on the team, Wally needs comfy clothes. Bust out some moves with super stretchy bright blue jeans and white Converses.
Numbuh 5 // Abigail "Abby" Lincoln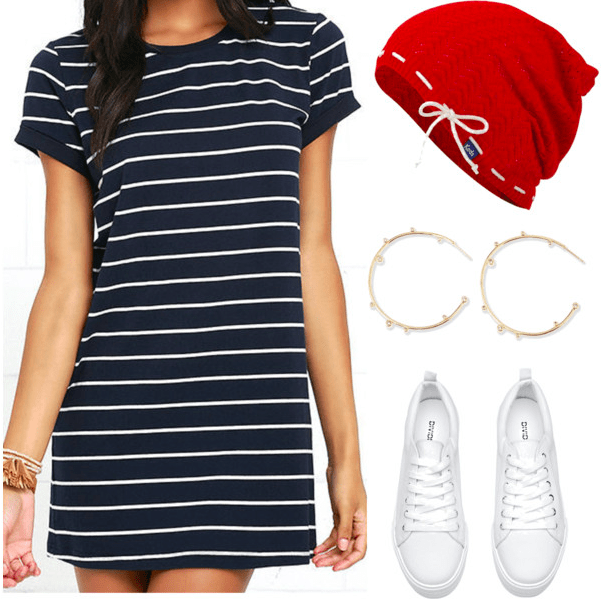 Products: Dress – Lulus, Beanie – Kohl's, Earrings – Modalist, Sneakers – H&M
Numbuh 5 is a laid-back second-in-command. Channel her crisp, relaxed style with a navy-and-white striped t-shirt dress and white sneakers. Her red cap was given by her sister but keep this slouchy beanie for yourself. Spice up the outfit with a spiky twist on Abby's signature gold hoop earrings.
Your Thoughts?
Have you ever seen the show? What was the most memorable episode for you? Which outfit would you wear?