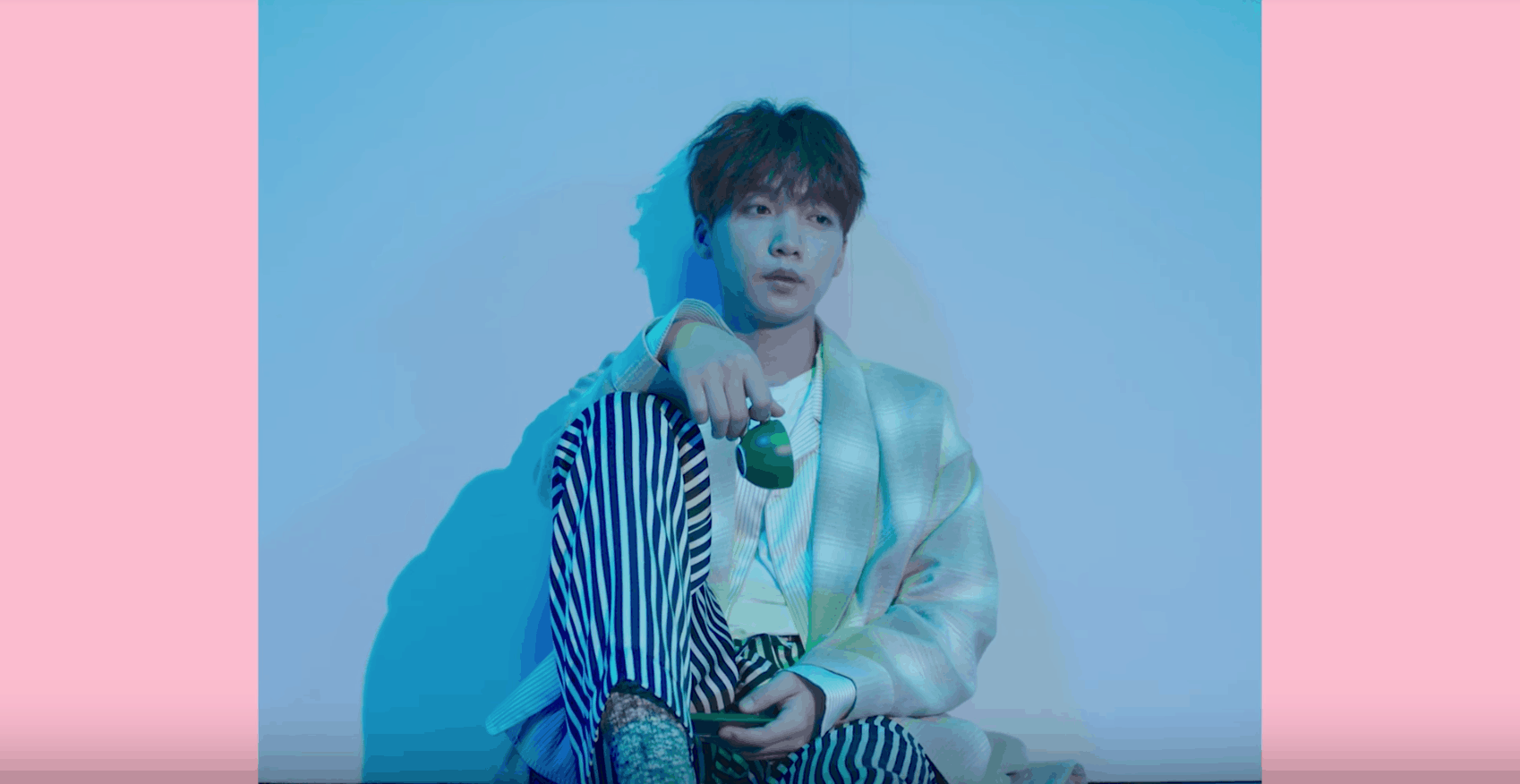 This week's K-pop fashion inspiration comes from Jeong Se Woon, a newbie solo artist who has just begun his music career.
If you follow K-pop, it's likely that you've heard of him already, but for those of you who don't follow the genre closely, you're now familiar with the next big artist. (Since you're reading this now, you totally have bragging rights when he blows up.)
"Just U", (featuring Sik-K, a popular Korean rapper) is the title track of Jeong Se Woon's debut mini-album, Part 1. Ever. The track tells the honest feelings of a boy in love.
Check out the music video below!
[MV] 정세운 - JUST U with Sik-K (Prod. GroovyRoom) (JEONG SEWOON)
I really like the combination of the acoustic guitar and trendy beats with Jeong Se Woon's sweet voice, not to mention his fashion game in the music video. These elements inspired me to recreate three looks.
Look 1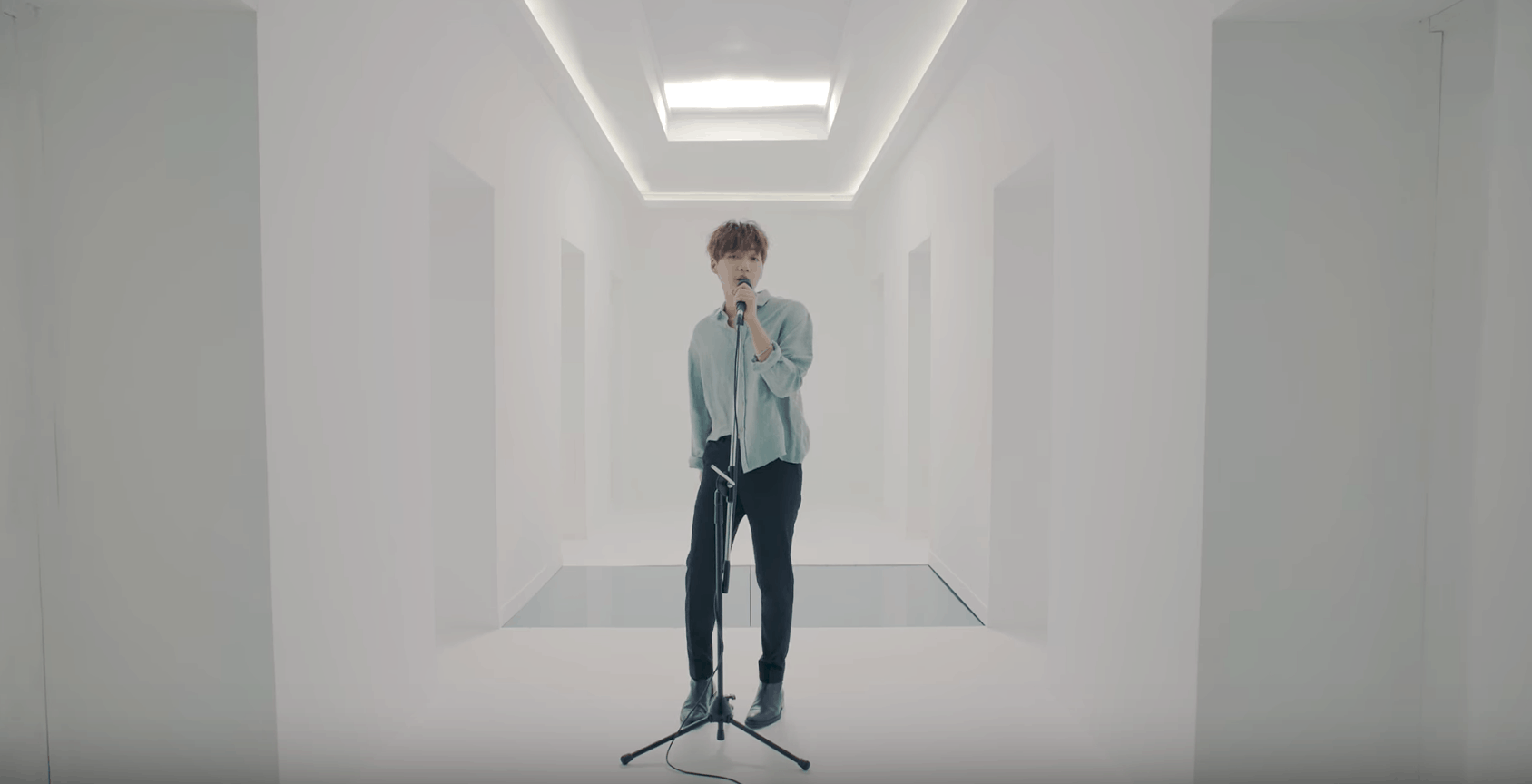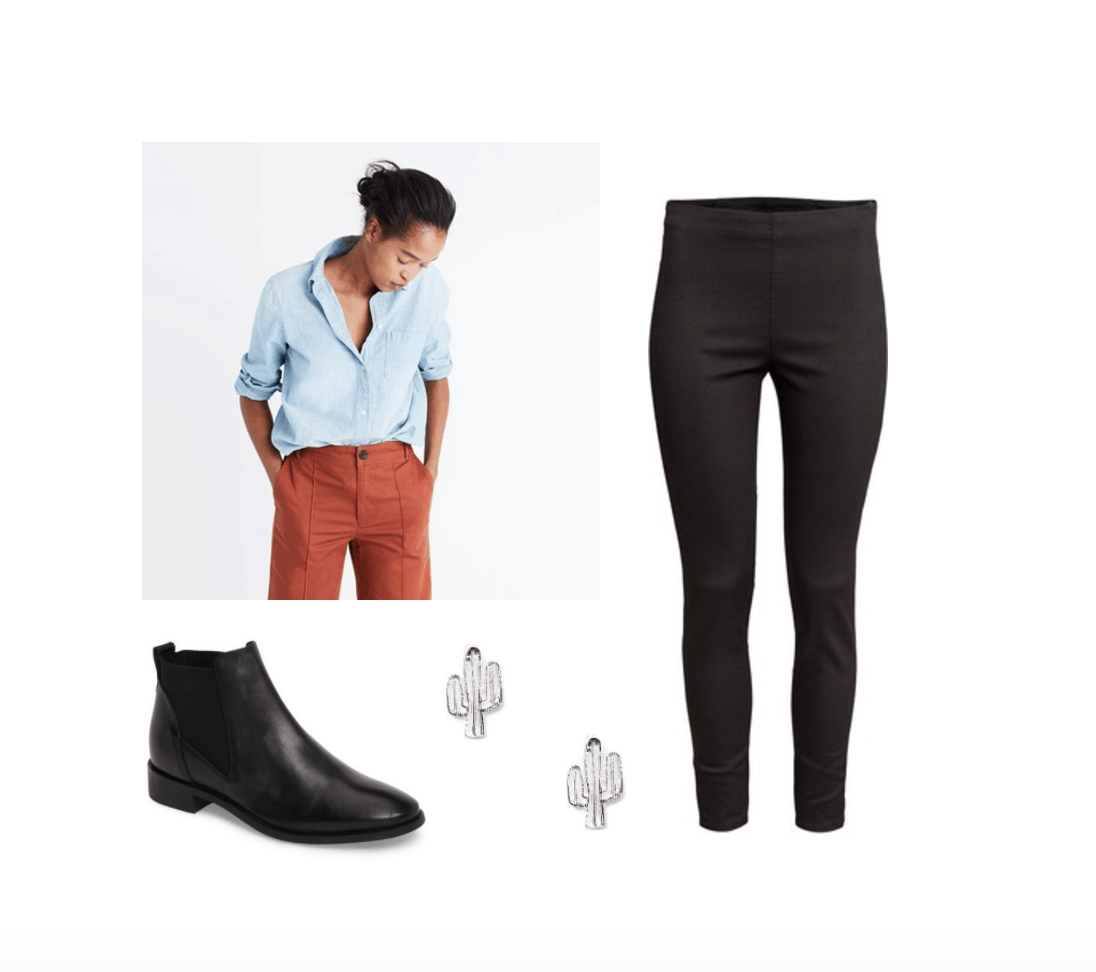 Products: Shirt – Madewell, Pants – H&M, Shoes – Nordstrom, Earrings – Forever 21
Jeong Se Woon's effortlessly-cool, androgynous look definitely caught my eye, so I knew I had emulate it for this first outfit. I love that this look would be equally flattering on men or women – its fitted silhouette is modern and the pieces are total wardrobe staples.
To create this outfit, I paired a loose chambray shirt with slim-fit pants and added black Chelsea boots. I finished the look with some cute cactus earrings (there is a cactus in one of the scenes in the music video).
Look 2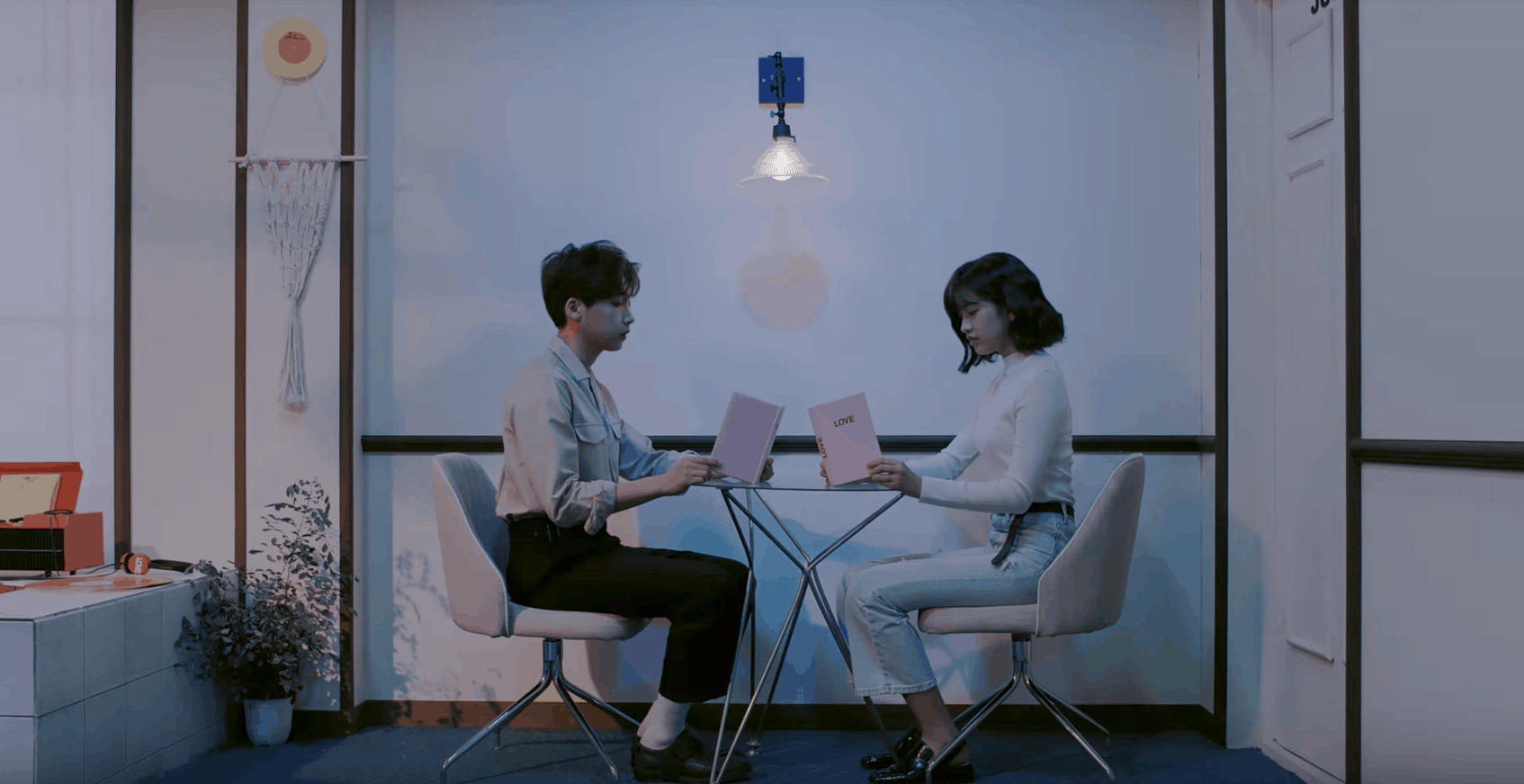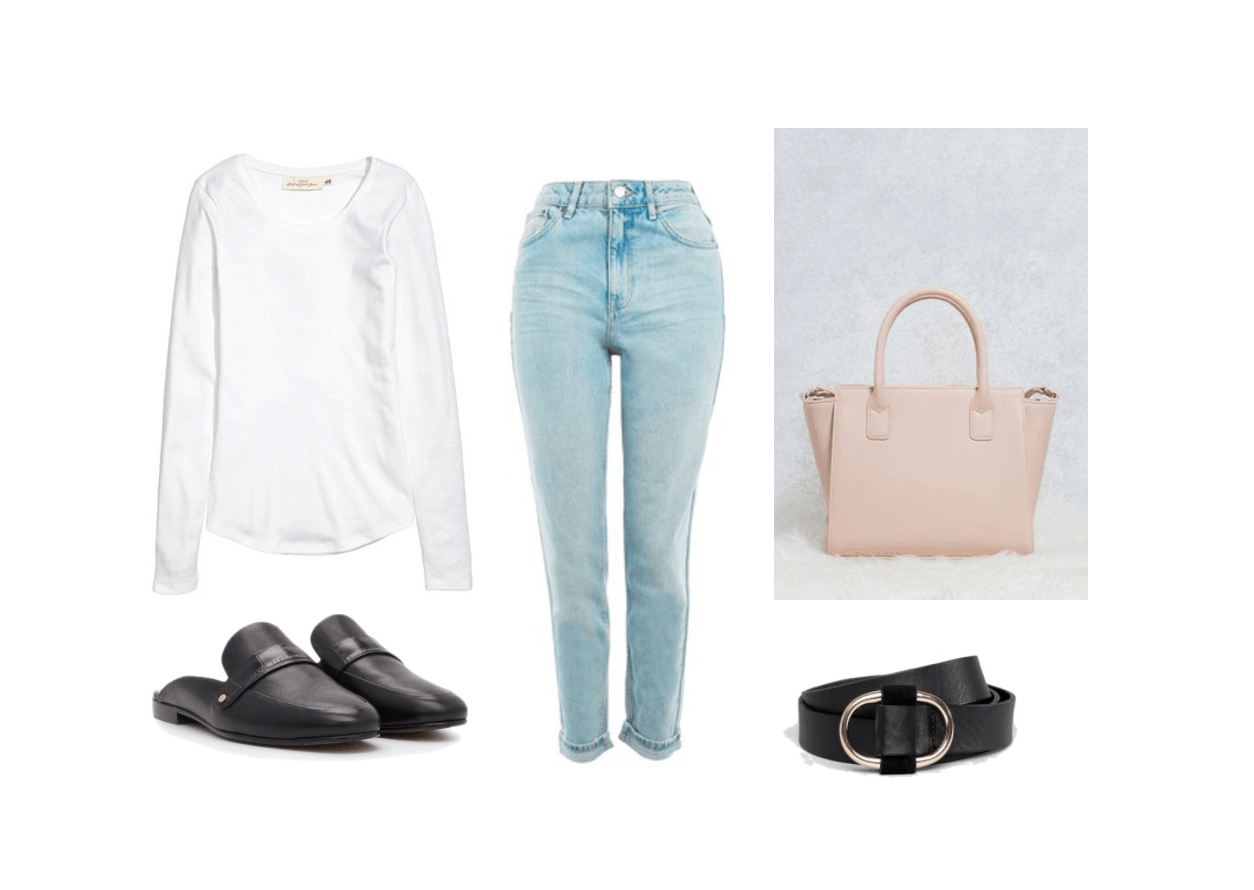 Products: Shirt – H&M, Jeans – Topshop, Shoes – Sam Edelman, Purse – Forever 21, Belt – ASOS
This second look is borrowed from Jeong Se Woon's love interest in the music video. Her outfit is both modern and a little bit retro-chic. It's got '90s vibes but is still something you'd see on campus today.
To recreate it, I took a long-sleeved jersey top and paired it with mom jeans. I finished the look with some black slide loafers (and a belt to match) and a pink crossbody satchel. There you have it: A romantic outfit that's both vintage-chic and of-the-moment.
Look 3
Products: Shirt – H&M, Jacket – Forever 21, Shorts – American Eagle, Shoes – Nordstrom
For this final look, I wanted to combine pieces from both of the outfits seen in this jungle gym scene.
To achieve this mix, I took a white t-shirt (from Se Woon's outfit) and black shorts (from his love interest's outfit) and styled them with a denim jacket (hello, cactus motif once again!). I finished this cute ensemble off with black embellished slingback flats.
What Do You Think?
Did you like the song? Which look is your favorite? Who should I cover next? Let me know in the comments below!