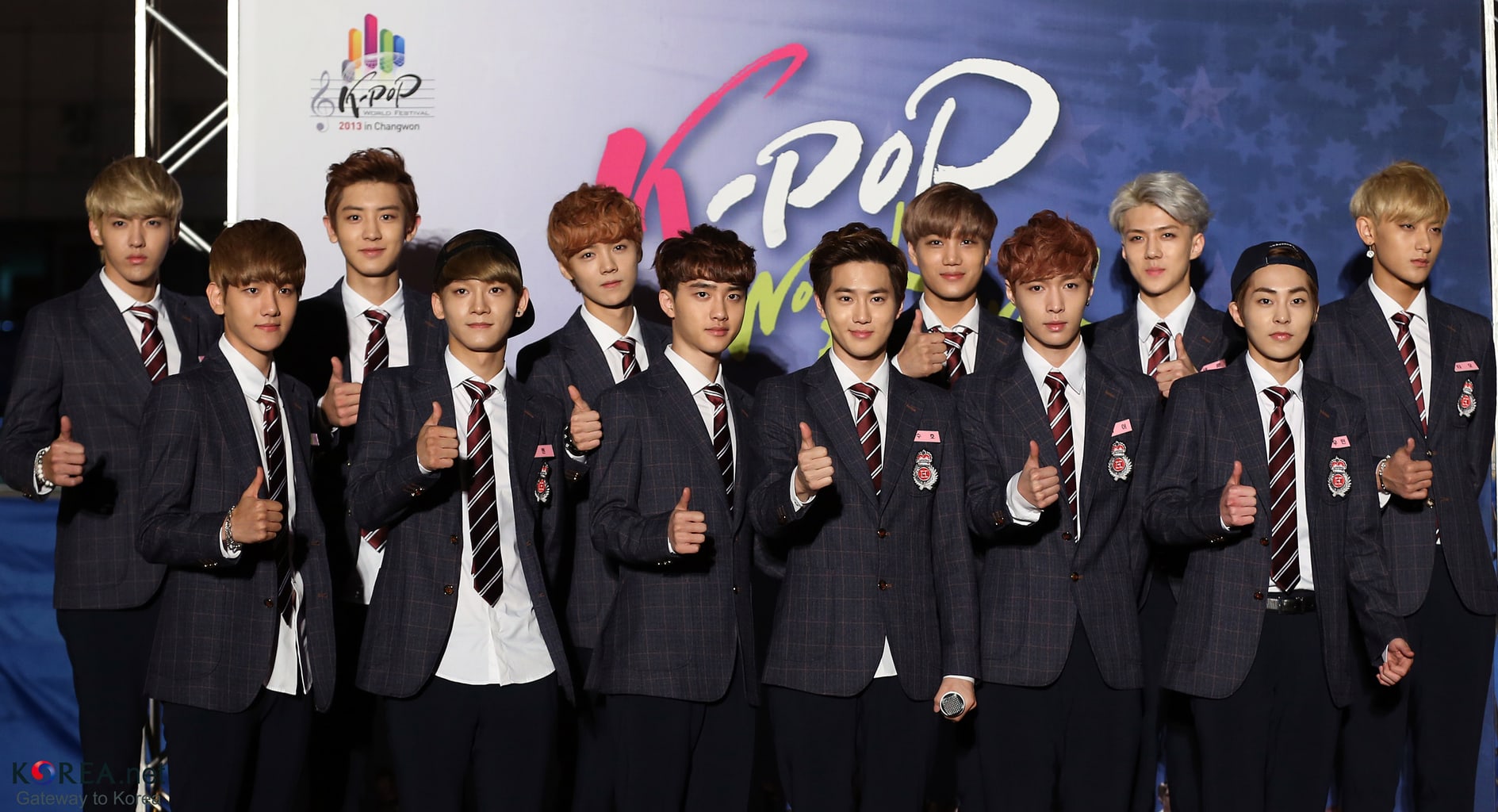 K-pop has gone global in recent years. Groups like SNSD and Big Bang had their share of international hits over the years, but the genre really hit mainstream western media in 2012, with Psy's "Gangnam Style". Its music video still holds the record for YouTube's most-viewed video of all time.
Many solo idols do well in the K-Pop industry, but idol groups are the real money makers. With groups, fans can choose a favorite, while still loving the group as a whole. It's also fun to watch the members interact, as South Korea is big on variety shows. The appeal is not unlike our '90s boy bands or One Direction.
About EXO
If you follow K-Pop, you've definitely heard of EXO. The Chinese-South Korean boy-band debuted as a group of twelve in 2012, and have since exploded in popularity.
The group boasts serious international appeal: All of their songs are released in both Korean and Mandarin, helping them to appeal to a wide audience. Their most recent album, Exodus, was released this past April and holds the record for the biggest sales week for a K-Pop album ever.
EXO's music videos, like many other K-Pop videos, feature coordinated outfits and elaborate choreography. We've covered EXO in a previous K-Pop fashion post, but we thought their style was deserving of its own article.
Below, I've created some ensembles inspired by three EXO music videos. Enjoy!
Fashion inspired by EXO
Growl
EXO 엑소 '으르렁 (Growl)' MV (Korean Ver.)
Our first music video is "Growl (Korean Version)". This music video is EXO's most popular on YouTube, and features the most tame of the outfits that we'll be using for inspiration. The boys are channeling a "too cool for school" vibe, sporting blazers and slacks with sneakers and snapbacks.
To get an inspired look, pair a pinstriped crop top with a high-waisted a-line skirt. Then, get some street style points with a cool snapback and some killer Nike high-tops.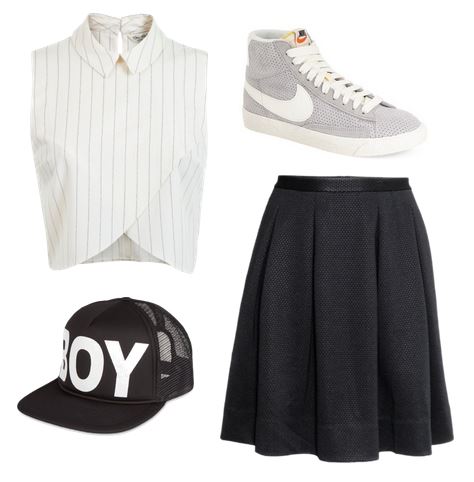 Product Info: Top, Shoes, Hat, Skirt
Call Me Baby
Next up is my favorite music video by EXO, "Call Me Baby (Korean Version)". The group changes outfits multiple times though out the video, but around 1:36, most of them are wearing some variation of a leather jacket and skinny jeans. They look grungy yet modern, in the coolest kind of way.
Get a look inspired by edgy EXO with a few key pieces. Ripped jeans and a leather jacket are no-brainers, while a graphic tee is a fun nod to the group. Accessorize with simple suede booties and edgy silver jewelry. Don't forget your dark eye makeup to complete the look.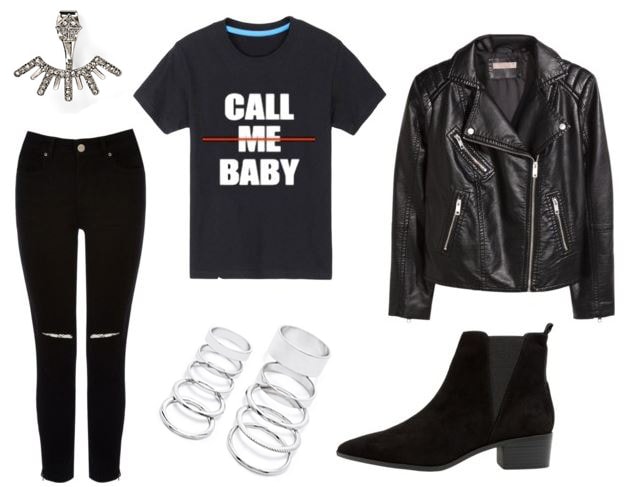 Product Info: Earrings, Jeans, Shirt, Rings, Boots, Jacket
History
EXO-M 엑소엠 'History' MV (Chinese Ver.)
As you might have noticed so far, EXO generally dresses in neutral, cool colors. Their looks in "History" are no exception. This time, the members are looking comfortable in loose pants and tops. They counter the casual with a myriad of flashy accessories.
Create your own comfy-cool look by pairing black harem pants with a cropped graphic hoodie. Add extra interest to the ensemble with metallic sneakers (how cool are these Vans?!) and a silver cuff apiece for your ear and wrist.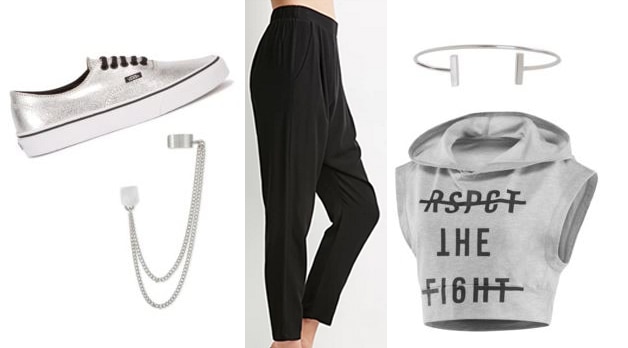 Product Info: Sneakers, Ear Cuff, Pants, Hoodie, Bracelet
What do you think?
What do you think of EXO's style? Will you check out more of their music videos? Comment below! We'd love to hear from you.