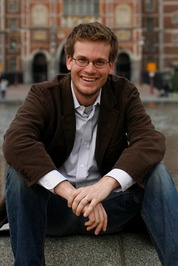 The internet has brought forth many new ways of creating and promoting content. Thanks to the power of the web, amazing books are more available and well-known than ever before.
John Green, whether you know him from his successful Youtube channel or bestselling novels, has used the internet to become a major figure in popular culture. His books sell millions of copies and a few have already been immortalized in film.
Green's most well-known novel is probably his most recent, The Fault in Our Stars. We've done an inspiration article on this book, as well as a review of another popular Green novel, Paper Towns. Today, we're going to be finding fashion inspiration in John Green's lesser-known novels, as well as his public persona.
Seeking a Great Perhaps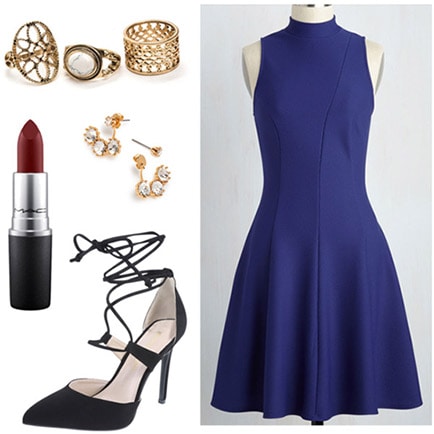 Products: Dress, Heels, Lipstick, Earrings, Rings
Green's first novel, Looking for Alaska, is a heartbreaking, hilarious story about coming of age at an Alabama boarding school. The novel follows Miles, or "Pudge," as he meets new friends that bring him outside of his comfort zone. One of these friends is a girl named Alaska, who Pudge finds he's growing steady feelings for. The novel is super popular among young adult readers and is worth checking out if you haven't read it.
For inspiration from Looking for Alaska, go outside your comfort zone however you can. If that means wearing a cute, flirty dress, or these strappy heels in the daytime, go for it! Swipe on a red lipstick for a daring beauty look. Finish off your adventurous look with gold rings and earrings.
Summer Girl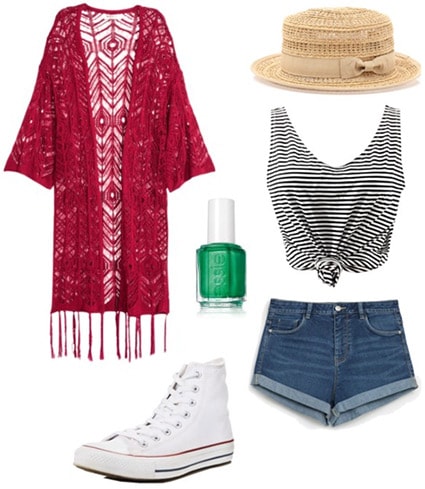 Products: Top, Shorts, Shoes, Kimono, Nails, Hat
Green's novels often have the characters being active and moving from place to place, which I really enjoy. These are teens that go out camping and pranking, road tripping across the East Coast, and/or mystery-solving. For a look inspired by this sense of adventure, go for this sporty outfit.
Crop tops are still going strong, for better or worse, so pair this striped one with some comfortable high-waisted shorts. I know this seems like a more summery outfit, so layer a kimono style cardigan over your ensemble if the weather isn't matching your mood. Converse sneakers are a wardrobe staple and make a perfect pairing. This nail polish adds a bright pop of color, while the boater hat lends a kitschy touch.
Coming of Age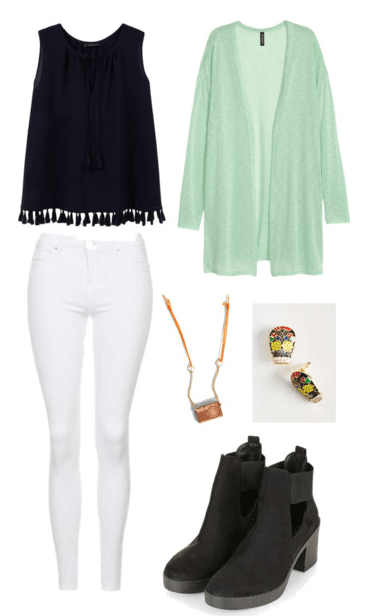 Products: Top, Jeans, Cardigan, Boots, Necklace, Earrings
All of Green's novels can be considered coming-of-age stories, about teenagers growing up and moving on from high school and first loves. Coming of age and moving on and out is something all college students can relate to. Growing up is a process, not an instant pill you can swallow.
For this look inspired by growth, mix neutrals with quirky, colorful touches. This top is great for the spring and summer but since it's black you could probably layer it for later seasons. White jeans are simultaneously classic and daring, and these boots are cool for campus or a night out in your hometown. Finish with a mint cardigan and some personal accessories.
Final Thoughts
John Green's books bring joy to readers young and old from across the world. His creativity and grounded young adult fiction is definitely something to enjoy. If you haven't read any of his books, I strongly, strongly recommend you pick one up. You will not be disappointed.
So what did you think? What's your favorite John Green book? What do you like about it? What's your favorite outfit of the article? What other authors would you like to see next? Let us know in the comments below!