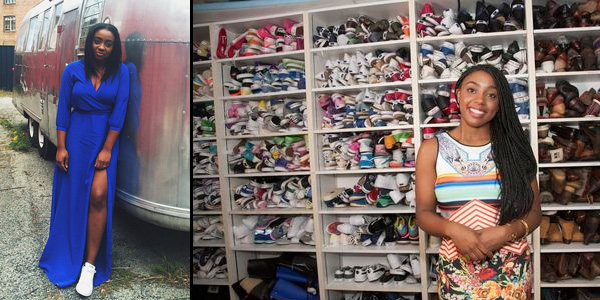 Photos Courtesy of Lindsay Peoples
Started from the midwest, now she's here! From working at a small retail boutique in Wisconsin to styling at Teen Vogue to working in London with ELLE UK, Lindsay Peoples seems to have done it all – but she's really just getting started.
We talked with Lindsay about her college years, and her stylish journey to where she is today – working with Style.com. Scroll down to check out our interview:
About Lindsay
College Fashion: Where did you go to college? What was your college experience like?
Lindsay Peoples: I attended Buena Vista University in Storm Lake, IA. My time there was definitely a mix of experiences. During the first part of my college career, I was involved in almost every club on campus and was very active in extracurricular activities. I didn't have the confidence to go after what I really wanted at first.
The second part of my college career, I felt like I was dedicating too much time to things that weren't going to be beneficial for my career, so I got a job as a waitress on the weekends, saved up money, and focused on interning as much as I could. I doubled up on classes so I could study abroad in London for a semester at London College of Fashion.
CF: What was your sense of style like in college? How would you describe your style now?
LP: Oh! Not good! I think your surroundings greatly affect your life more than you would think. I've always loved fashion, but now when I think about some of the things I splurged on in Iowa, I could kick myself! My style has definitely evolved as I've gotten older, and now I focus more on investment pieces as opposed to purchasing things that are popular right now. People used to always say that I was overdressed and it would bother me, but now I take that as a compliment!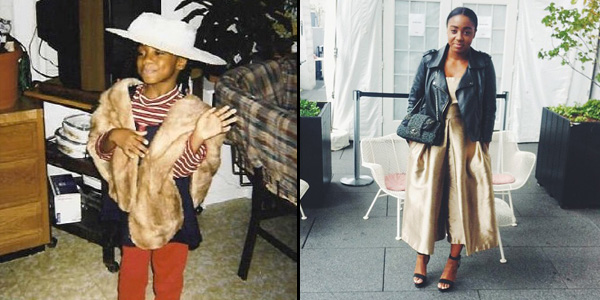 Lindsay has always been a little fashion maven! | Photos Courtesy of Lindsay Peoples
CF: Did you have any internships or jobs in college? Did you have a favorite?
LP: Getting serious about interning was the best decision I ever made thus far! I started out at a local boutique in my hometown (Wisconsin), then went to LA and did celebrity styling with Rachel Zoe and Levi Strauss. From there, I interned at Teen Vogue Magazine, Vogue Magazine, Oprah Magazine, ELLE UK, and Beauty and the Dirt. If I had to choose a favorite, it would be Teen Vogue. The lessons I learned there, I still use to this day. That was really my foundation into fashion magazines.
My other favorite was my time at ELLE UK and Beauty and the Dirt in London. There's nothing better than when you get to explore a new city and an industry that you love.
CF: What is your current job? What's your favorite part about it?
LP: I'm on the fashion market team at Style.com. My favorite part would working online. Everything is fast-paced and digital media is really taking over.
CF: Has there been a stand-out moment of your career so far?
LP: I wouldn't say it's been one moment – more like a collection of moments. I've been extremely fortunate to be able to work for heavy-hitters in the industry. It's really changed the way I view my career and the moves that I aspire to make in the future.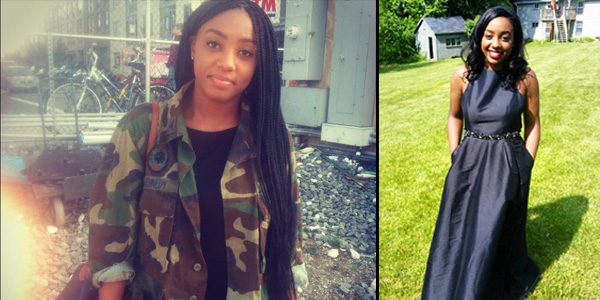 Photos Courtesy of Lindsay Peoples
CF: What's a typical work day like for you?
LP: Usually, I wake up to a ton of emails, so going through that is a task in itself. If I have appointments (for instance – a new designer's collection to see), I do that first thing in the morning before I go in to work. I'm constantly looking at runway photos, searching for trends, and finding the best of the best for our readers.
CF: What's your favorite go-to piece in your wardrobe? Do you have any guilty pleasures when it comes to style?
LP: This is a hard one… it changes every season. My boss surprised me with a vintage fur coat for Christmas, so I've been really excited about that lately.
As far as guilty pleasures go, I collect Chanel and Prada items – mostly vintage. They never go out of style and they are usually pieces that I'm saving for and that I looked for forever in order to find the one I wanted.
CF: What advice would you have for a College Fashion reader that wants your job?
LP: Fashion is one of those (rare) careers where people don't care about your GPA or what you did in college. They want to know about your experience. And the only way to get experience is to intern! Start early. Work hard. Try not to complain. It can be very glamorous and fun, but it's a lot more work than people oftentimes assume it is.
How to Dress Like Lindsay
1. Dress with intention.
While it's easy to throw on a pair of leggings with a comfy sweater, it's not going to stand out. Plan every outfit with key pieces that represent your style. Not only will you feel more confident and put-together, but others will definitely notice your efforts.
2. Dress for the job you want.
The clichés and quotes supporting this are endless: "Dress for the job you want, not the job you have," and "You can never be overdressed or overeducated," and "Always dress like ten men are walking behind you." Lindsay listened to all of that advice, and it obviously paid off! Your future employers take notice of your wardrobe and style – probably more than you know.
3. Investments are key.
Investment pieces should be versatile and timeless things that you can wear over and over again. These pieces are also huge style-definers. Are your favorite $270 jeans skinny or boot-cut? Are your favorite $150 boots black or taupe? Spending the money upfront on these key pieces will pay off in the long run, like Lindsay proves with her prized collection of vintage Chanel.
Outfit Inspired by Lindsay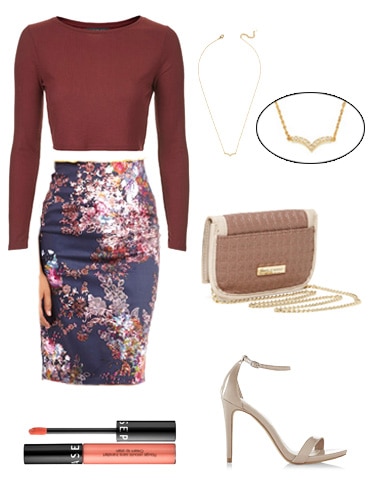 Product Information – Top: Topshop, Skirt: Modcloth, Shoes: Express, Bag: Danielle Nicole, Necklace: Jeweliq, Lip Stain: Sephora. (Don't forget to pair a lip stain with a good lip balm, like Baby Lips!)
What do you think?
Does Lindsay's style inspire you? Is Lindsay's advice helpful to you? Would you ever consider working in the fashion industry? Remember to post your comments and questions below!