This week, I'm taking a look at Sofia Jamora's closet, and giving you tips on how to dress like her!
In case you aren't familiar with her, the 22-year old Instagram influencer has 2.6M followers, and she models for online clothing brands such as Oh Polly, Tigermist, and PrettylittleThing. She is one of my favorite influencers to look at when I need some fashion inspiration, because she's always wearing fabulous clothes that are affordable on a college budget.
Sofia Jamora's style is quite trendy, girly and colorful, but she can also be edgy sometimes. So I selected 5 pieces that show how eclectic her style is.
Keep reading to see the five pieces you need to dress like Sofia Jamora!
1. Anything Neon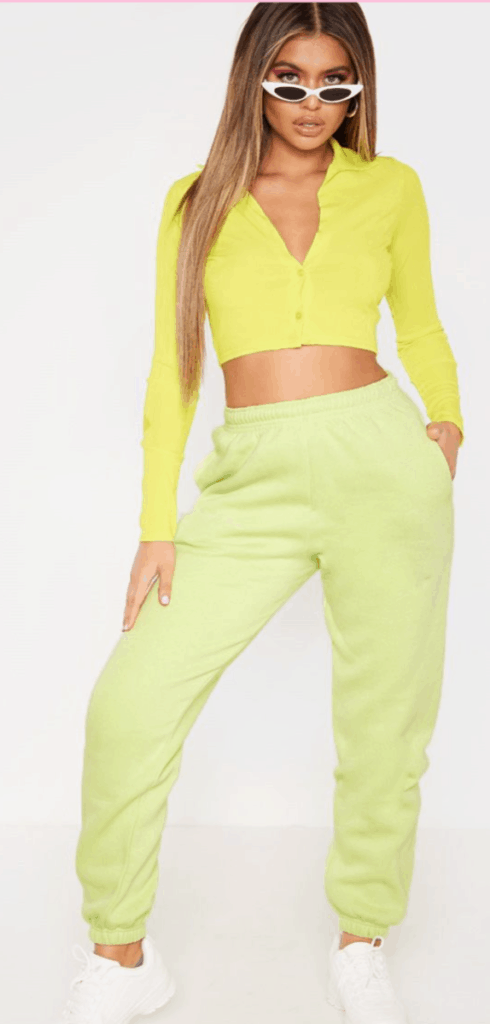 Product: Neon Lime Joggers – PrettylittleThing
Neon is so trendy this season, and joggers — as well as the whole athleisure aesthetic — were made popular by Kylie Jenner a while back. So joggers like these are a low-effort, casual way to try out some very popular trends.
Like Sofia, you can pair these with black or white sneakers and a neutral colored crop top or tank top.
2. Anything Snake Print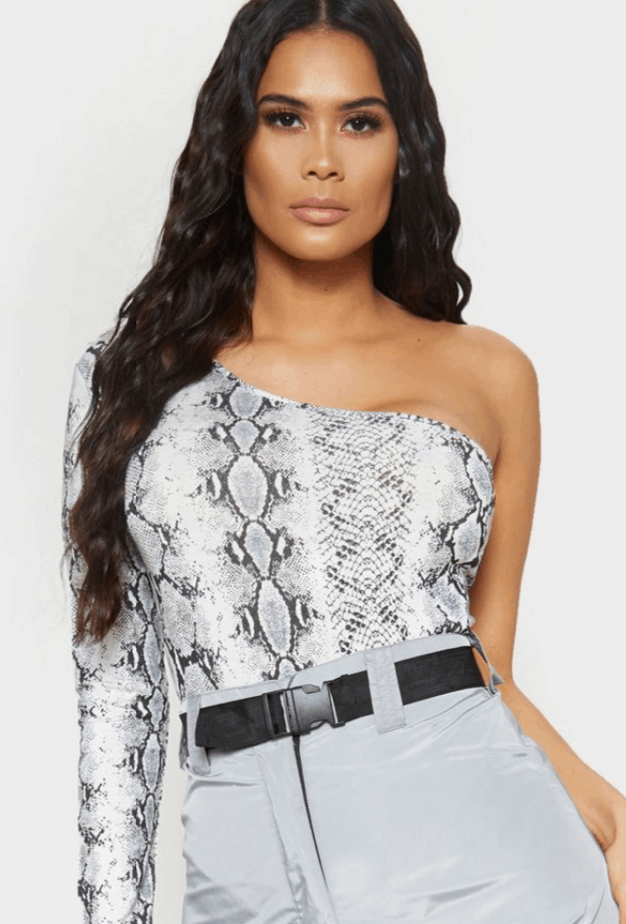 Products: Snake Print One Sleeved top – PrettyLittleThing
Animal prints are so in this season, and they have been spotted on pretty much every celebrity and influencer.
Animal print tops, in particular, are wardrobe staples because they go well with any basic item such as jeans or a skirt. Plus, they're cheap, versatile pieces to have in your wardrobe.
I chose this specific top because it is one-shouldered, which really adds some glam to your outfit. I can see this paired with black jeans, a black clutch bag, and nice earrings.
3. Something Boldly Colored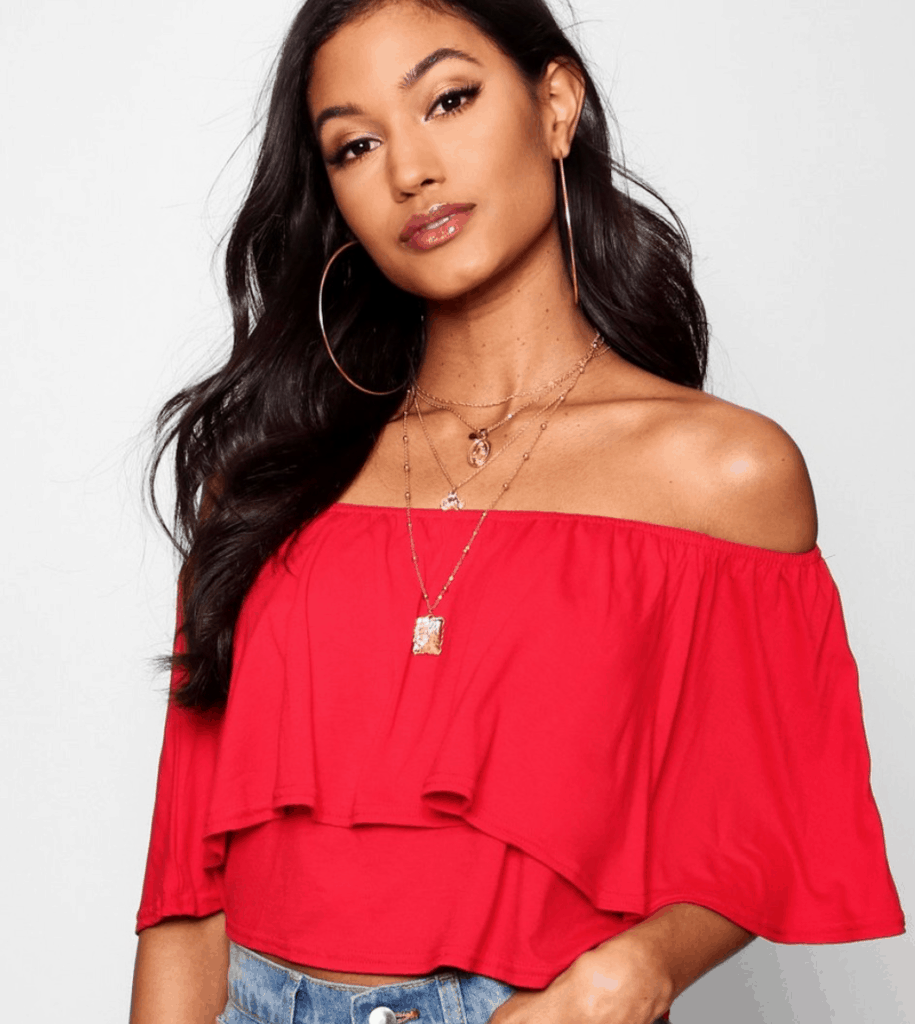 Product: Red Frills Top – Boohoo
Sofia lives in California, and it definitely shows on her Instagram feed. When she's not modeling for bikini brands, she can be seen wearing all sorts of summer outfits in bold colors.
I really love the red top she's wearing in this photo. I would say it's a must have this summer, because it's a simple way to bring some chic to an outfit. It would look great paired with jeans and nice heels, or even with sneakers, if you're going for a more casual vibe.
4. A Beige Skirt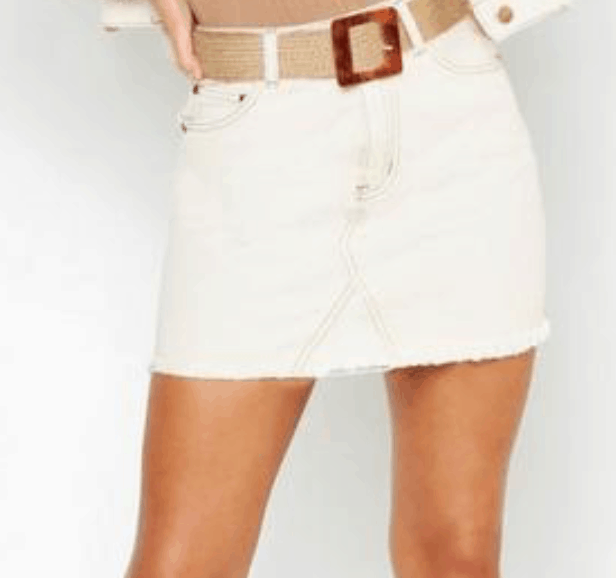 Product: Beige Skirt – Boohoo
I've been seeing variations of this beige skirt in every store these past few months, and I love it!
This skirt gives me a '90s vibe, and I would pair it with a black or white crop top and sneakers. You could also wear it with a white blouse and heels, if you're wanting to go for a more classy look.
5. A Leopard Print Piece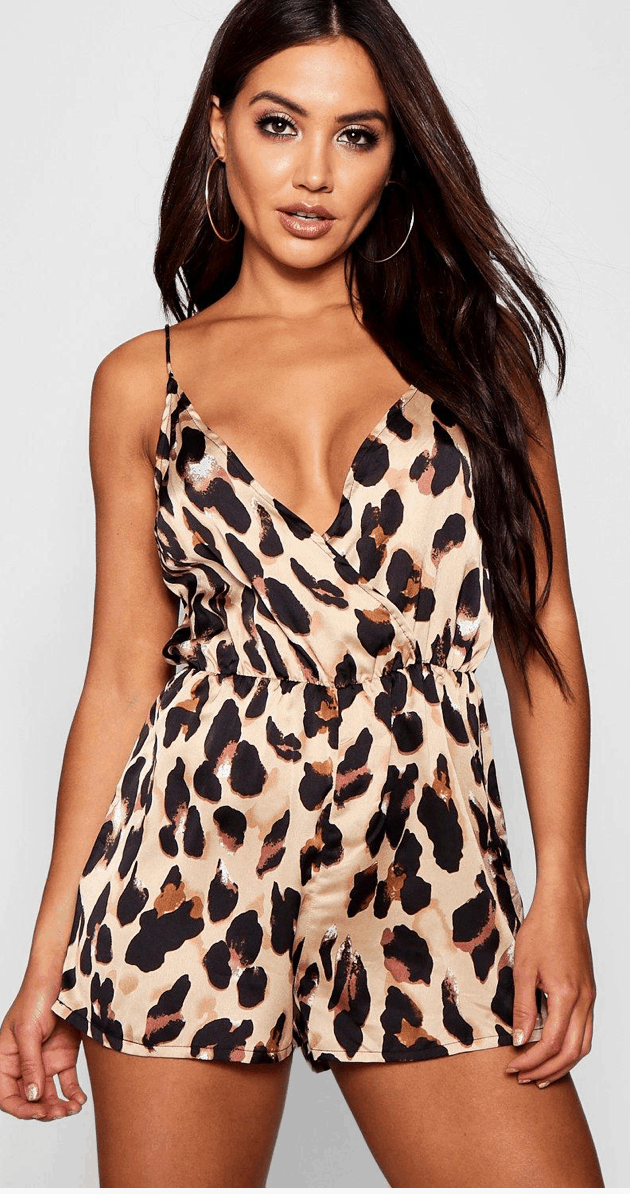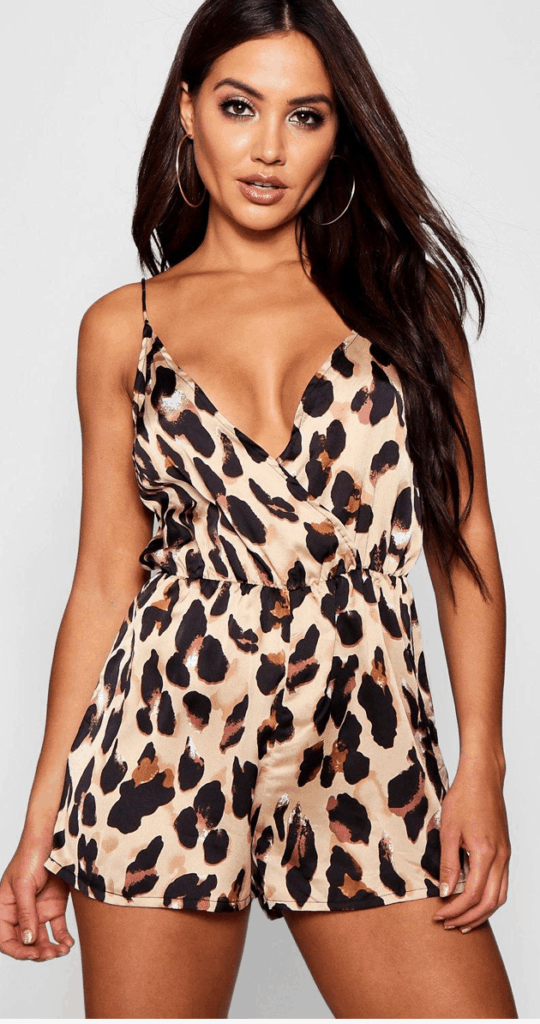 Product: Leopard Print Playsuit – Boohoo
Sofia is really into animal prints, so it's no surprise that she embraced the leopard print trend as well. Her wrap mini dress is super cute and classy, and it's a great piece to wear for classy drinks.
I decided to go with a leopard-print playsuit, because for me, playsuits scream 'summer holiday'! You could pair this with nude stiletto heels and a black clutch bag for a minimal effort but maximum chic look.
What do you think?
What is your favorite item? Do you like Sofia Jamora's style? Let me know in the comments below!