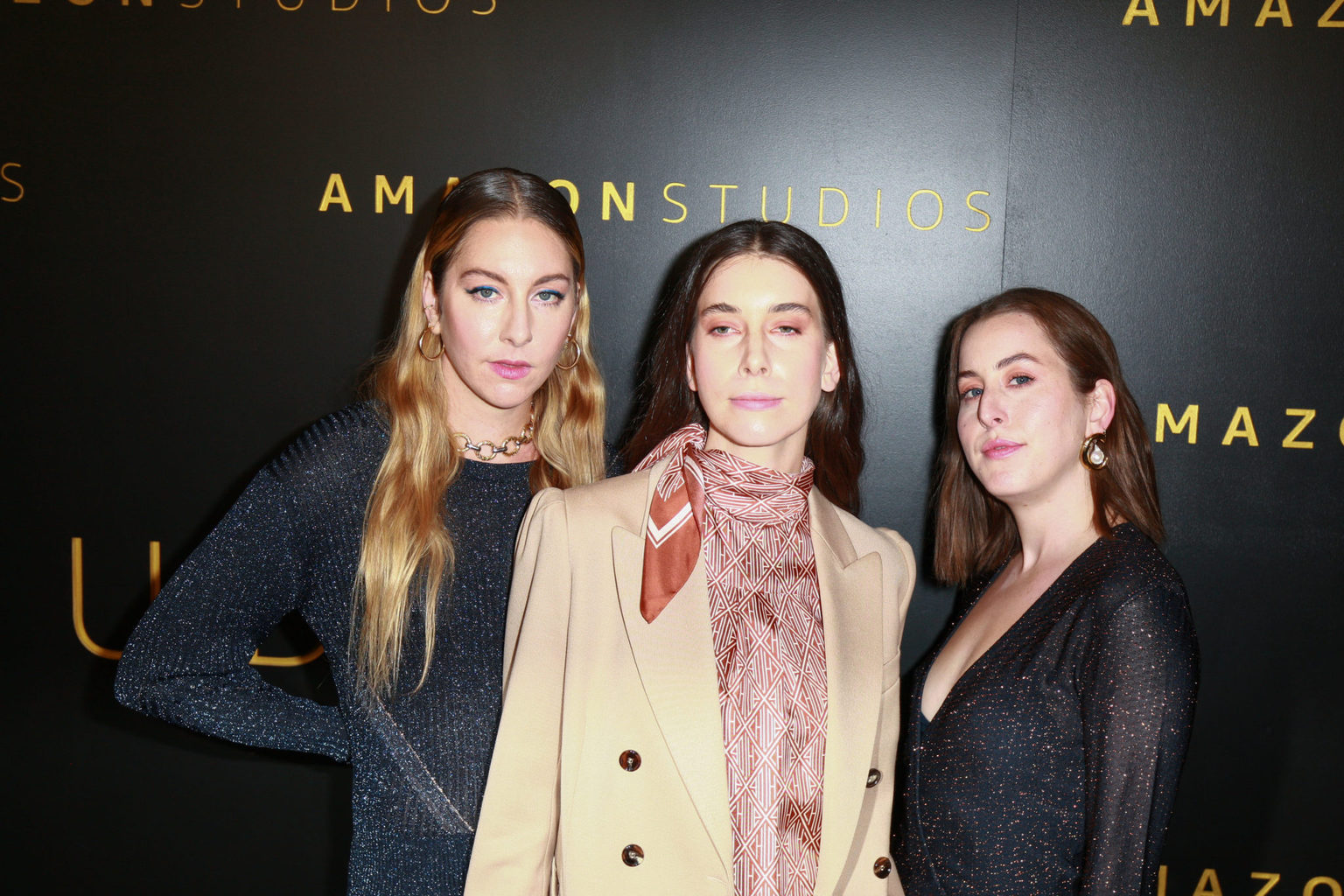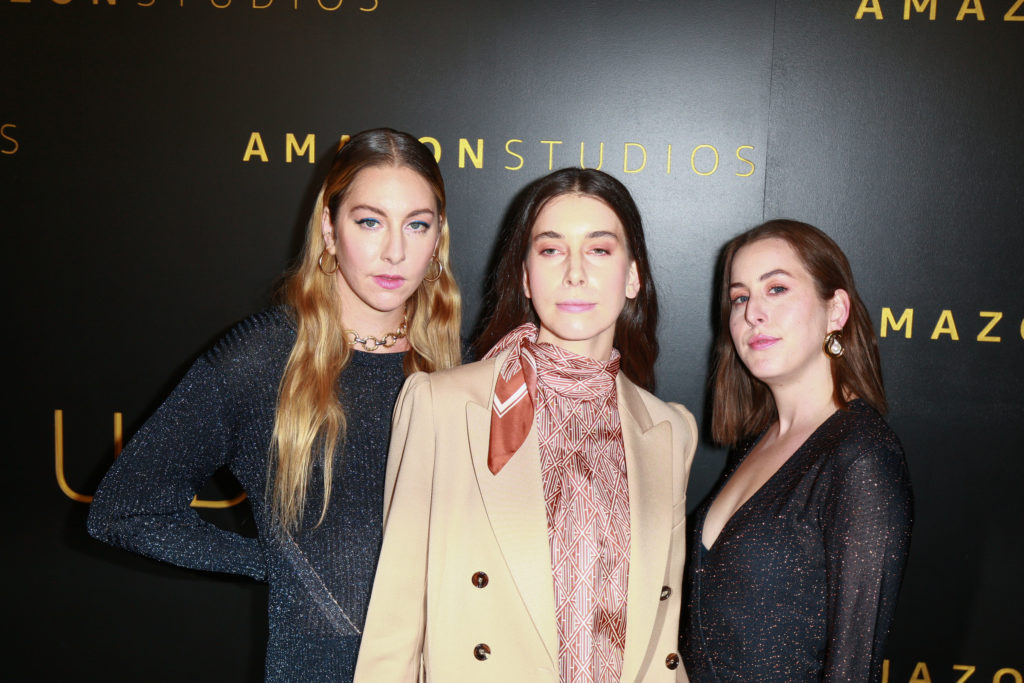 I, along with the rest of the internet, have a massive girl crush on HAIM; their music is incredible, their hair is nothing short of perfection, and their style is out of this world. 
Although they're sisters as well as bandmates, each girl has her own unique signature look. Este is all about skirts and dresses, Alana is the queen of cut-off shorts and crop-tops, and Danielle's jeans and jackets are a denim lover's dream come true.
Regardless of which sister's style you gravitate towards the most, each of their looks are really easy to recreate. In fact, you can do it by using pieces that are probably already in your closet! Here are three looks inspired by HAIM:
1. Este's Skater Skirt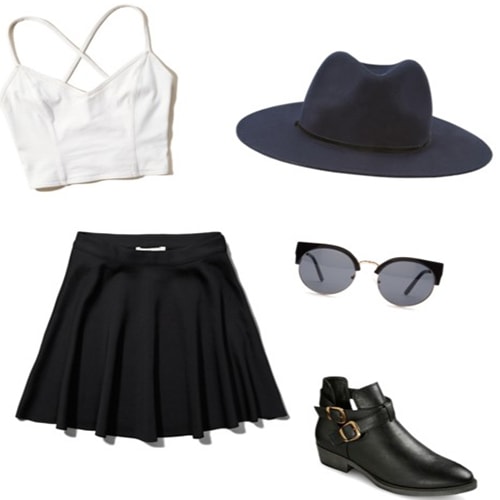 Product Info: Top / Skirt / Hat / Sunglasses / Boots
Este definitely has the most feminine style in the group, and she can almost always be seen wearing some sort of skirt or dress. Pair a skater skirt with a strappy crop top, a pair of ankle boots, and cat-eye sunglasses to achieve her flirty and breezy look.
2. Alana's Cut-Offs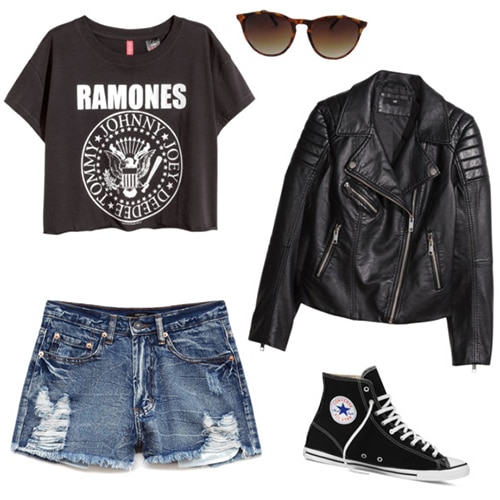 Product Info: Top / Shorts / Jacket / Shoes
Alana's style is both tough and cute. She's notorious for sporting cut-off shorts almost 24/7, which she often pairs with some sort of vintage t-shirt. Wear these two pieces with a leather jacket and high-top sneakers for an instant badass rock star vibe.
3. Danielle's Denim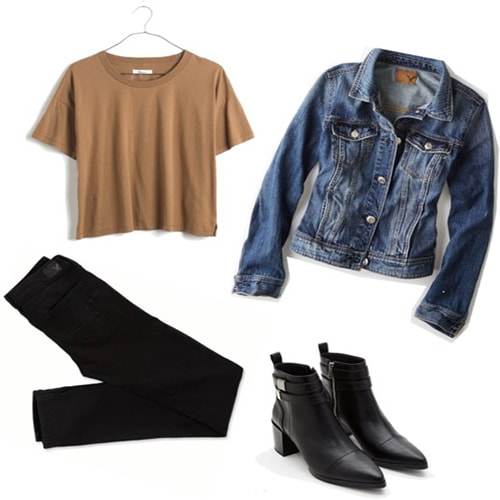 Product Info: Top / Jeans / Jacket / Boots
Danielle's style is my personal favorite of the three because it's so effortlessly put-together and classic. Her look is very vintage and '70s-inspired, complete with high-waisted jeans, long wavy hair with a center part, and some sort of jacket. This collection of basics is super-easy to throw together, and the effect is 100% stylish and chill.
What do you think?
Are you a HAIM fan? Which of these looks is your personal favorite? Who are your favorite musicians for fashion inspiration? Share your thoughts in a comment down below!