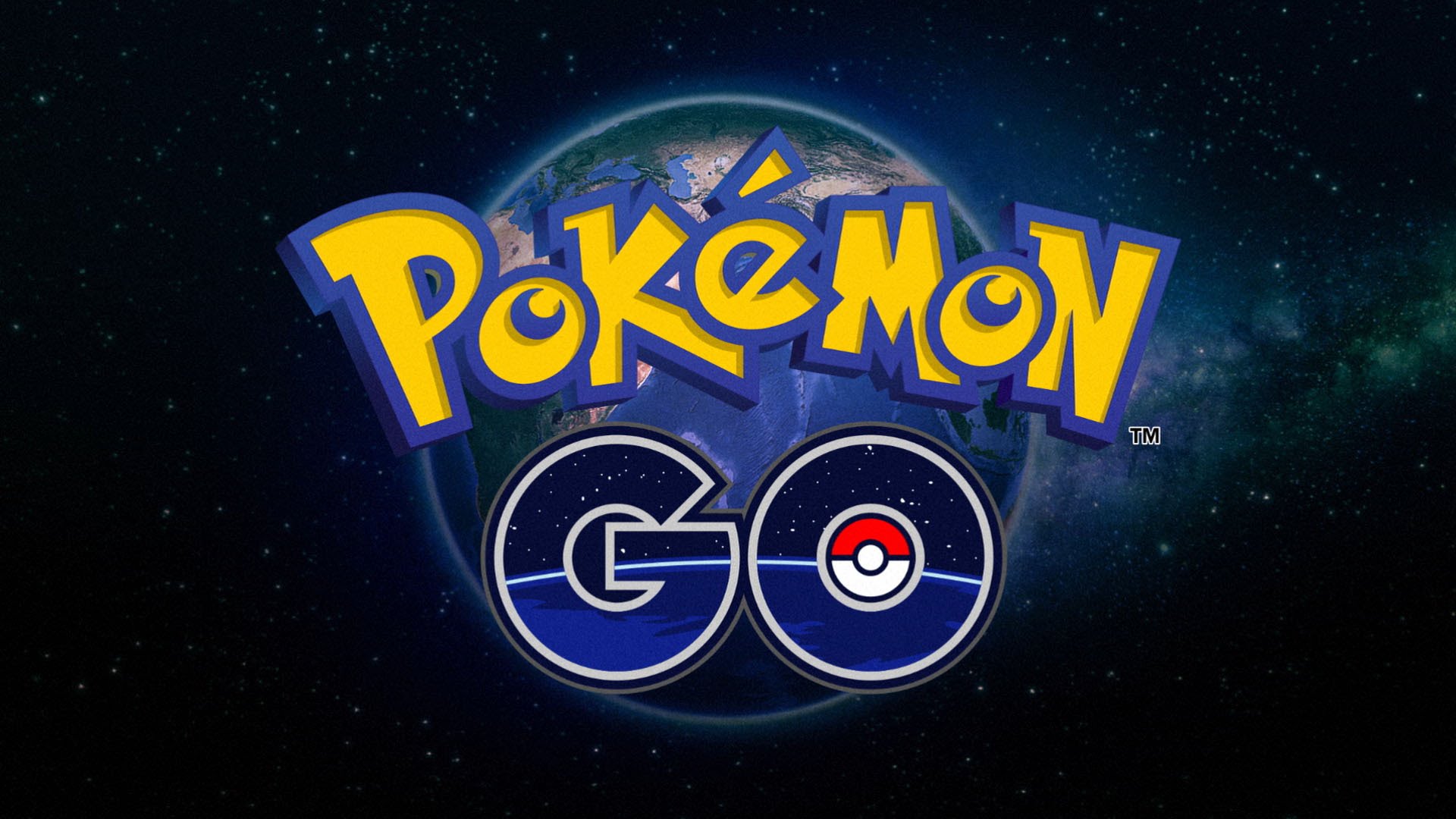 By now, you've probably heard of the mobile app phenomenon that is Pokemon GO. If you're in the US, Australia, or Japan, you've almost definitely seen someone playing or even downloaded the app yourself.
As for me, well, let's just say that two of my best friends and I spent over five hours at the mall food court (Free wifi and outlets! Three Pokestops and a gym!) in order to level up. I'm pretty darn hooked. Even if you didn't grow up watching the show, collecting trading cards or playing the video game, there's just something irresistibly thrilling about catching a Pikachu on your Costco run or encountering a Rhydon in your bedroom.
Know Your Geek: About Pokemon GO
Pokemon GO is a free GPS-linked mobile app which allows players to encounter and "catch" Pokemon by walking around in the real world.  Players can also hatch eggs by walking certain distances, battle other players, and evolve their Pokemon.
Which Pokemon you're likely to encounter is influenced by your location: for instance, if you're by a lake or the ocean, you're more likely to see Water-type Pokemon.
There are three teams: Team Instinct (Yellow), Team Mystic (Blue), and Team Valor (Red). You get to decide which team to join once you reach Level 5.
Want to make like Hamilton and rise up? Certain landmarks (for instance, libraries, churches, and schools) are marked as "gyms," where players can battle to become gym leader and to gain points for their team.
While the game is a great way to get some exercise and to make new friends, be sure to exercise caution when crossing streets, walking on uneven terrain, and playing at night. And obviously, don't play while you're driving!
Gotta Catch 'Em All
Products: Top, Vest, Joggers, Sneakers, Backpack, Hat, Water Bottle, Sunblock 
Do you wanna be the very best? That no one ever was? If so, you'd better get out there and start catching some Pokemon!
Since the game is GPS-linked, you'll have to do some serious walking, so get comfy in a raglan tee and a pair of slim-fit sweatpants. (If you really wanna show off your status as a trainer, you could also try out these joggers emblazoned with the four starter Pokemon!) Add some typical trainer accessories, like a distressed vest, baseball cap, sneakers, and a roomy backpack.
Finally, don't forget to stay hydrated and to apply SPF before you head out to fill up your Pokedex!
Pokestop Blues
If you've run into a plethora of tricky-to-catch Zubats and Pidgeys and need to stock up on more Pokeballs, you'll have to head to your nearest Pokestop! (Pro tip: you can retrieve Pokeballs that roll away by tapping on them quickly.) These blue cube markers usually correspond with local landmarks, such as sculptures or businesses. Players can also drop what's called a "lure module" at a Pokestop: this will attract Pokemon to the location for 30 minutes. Everyone in the area benefits from the lure, not just the player who placed it.
I've spent the last few days visiting Pokestops (183 of 'em, at last count), so I decided to put together an outfit inspired by these handy supply stations. A trendy floral romper is reminiscent of the pink petals that indicate a lure module, while a cube necklace and pretty blue sandals resemble the actual stops. For a cute but subtle reference, pick a pair of Eevee-lution earrings to wear. (In related news, this is the best Tumblr post I've ever created. Hamilton fans, take note.) Don't forget a handy tote bag to carry your stash of Pokeballs, Potions, and Egg Incubators!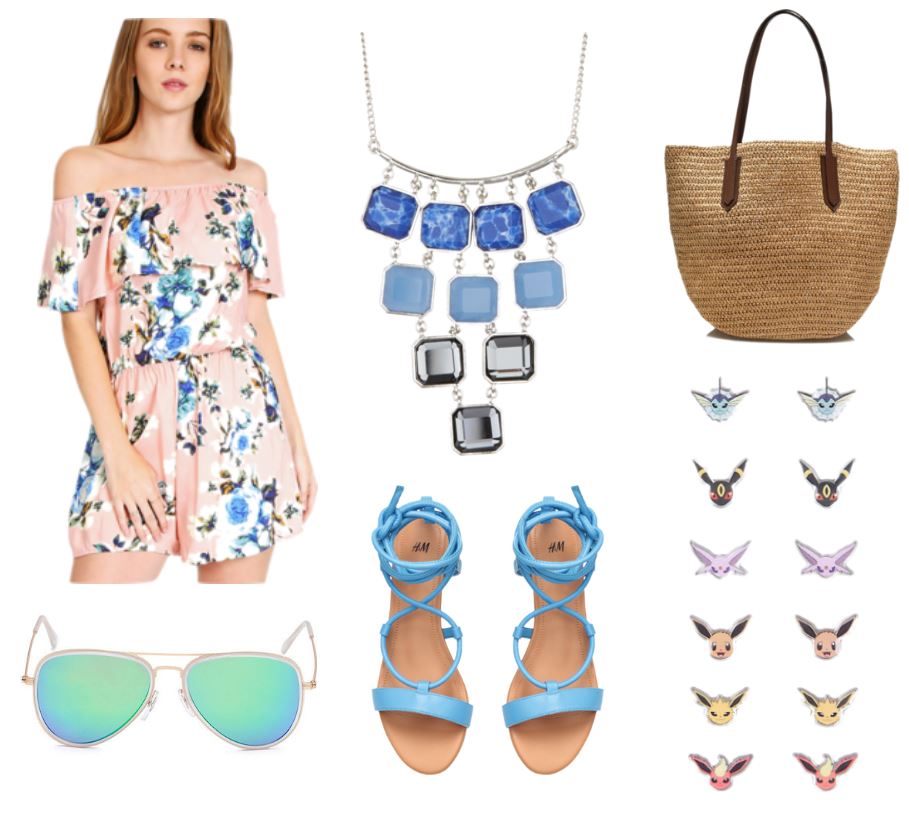 Products: Romper, Tote, Sandals, Earring Set, Necklace, Sunglasses
Professor Willow
When you first download the app, you're greeted by Professor Willow, a rather hunky scientist with questionable taste in shoes, who asks for your help with his research. (Of course, you say yes!)
For a more wearable take on the Professor's look, pair basics like gray jeans and your favorite black tee. Next, add a flowy white cardigan, neon green slip-ons, and an eye-catching backpack. Accessorize with a sweet pair of brightly colored stud earrings; in the game, you trade in your duplicate Pokemon to Professor Willow, who gives you "candy" in return. Finally, slip on a fun Pikachu scarf as a tribute to everyone's favorite electric mouse!
(Note to those who are about to download the app: if you want to have a Pikachu as your starter Pokemon, ignore the Bulbasaur, Charmander, and Squirtle that initially appear and walk away. If you do this a few times, Pikachu will show up for you to catch.)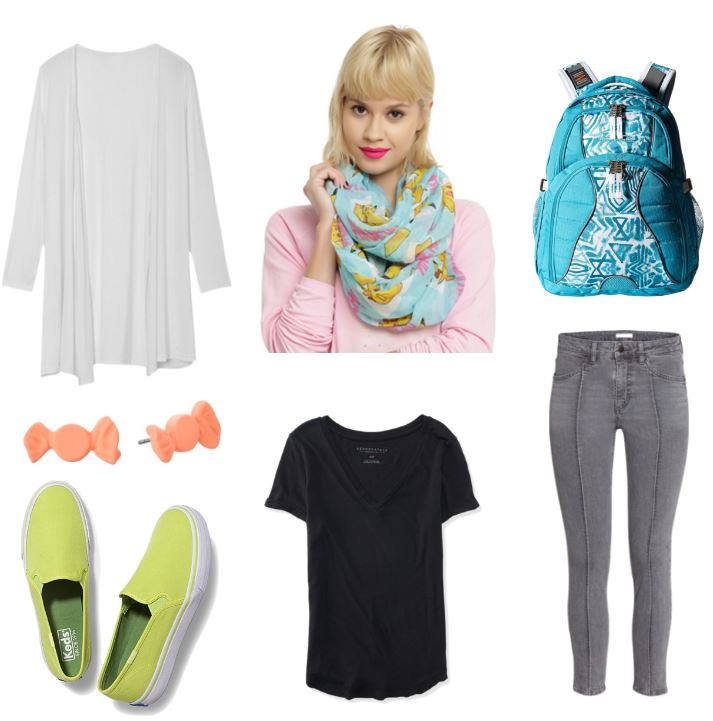 Products: Cardigan, Top, Jeans, Shoes, Earrings, Backpack
What did you think?
Would you wear these outfits? Has Pokemon GO taken over your life? What team are you on? (TeamMystic4Lyfe!) Let us know in the comments!