The holiday season tends to be associated with matters of a decorative nature, whereas the New Year evokes thoughts of a fresh start and a clean slate. For our first Fashion Inspired by Art post of 2014, I decided to look no further than Daehyun Kim's minimalist illustrations.
These illustrations are simple in style, but by no means lacking in their delivery. It's truly impressive with how much he is able to convey with such simplicity. Read on to learn more about Kim's work and to see three chic outfits inspired by his illustrations: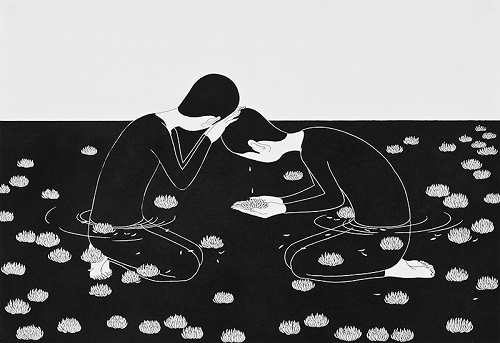 Daehyun Kim's The Value of Suffering (2013) via Moonassi
About Daehyun Kim
Daehyun Kim, born in Seoul in 1980, studied fine arts during his university years. Since 2008, he has been working on a series of drawings titled "Moonassi" that you can view on his website. According to Kim, his tools of the trade consist of pen, marker, and occasionally a brush — a combination that's just as straightforward as the crisp, clean lines of his work.
I like to experiment with minimalistic looks now and then, and Kim's gallery is a great place to look if you're in need of some minimalist fashion inspiration! Included below are three of Kim's drawings, and an outfit inspired by each.
Outfits Inspired by Daehyun Kim
Bright Darkness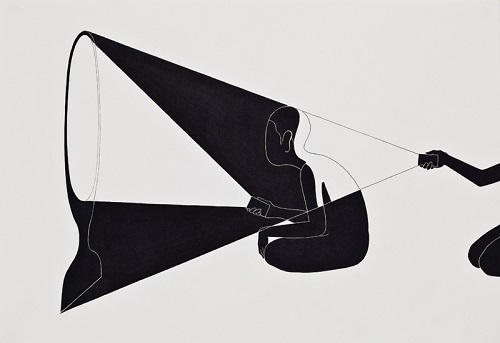 Daehyun Kim's Bright Darkness (2010) via Moonassi Drawing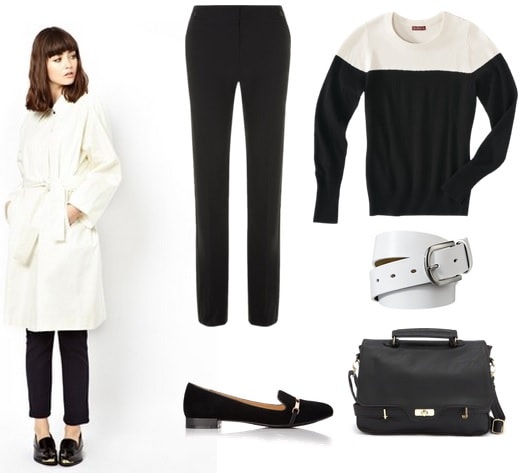 Coat, Pants, Shoes, Sweater, Belt, Bag
This first set is inspired by the illustration titled Bright Darkness. Since Kim's piece consists of more light space than dark space, opt for white outerwear, and maintain the balance between black and white for the rest of your outfit.
I'm a huge fan of black and white ensembles, so I'm excited to try out an outfit like this myself! It works as a polished getup for class without being too formal, and it's casual enough for catching up with friends afterwards at a cafe.
Sinking of You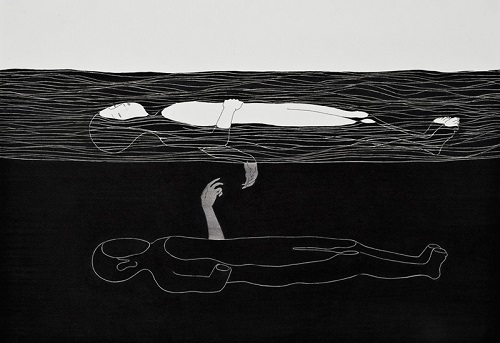 Daehyun Kim's Sinking of You (2010) via Moonassi Drawing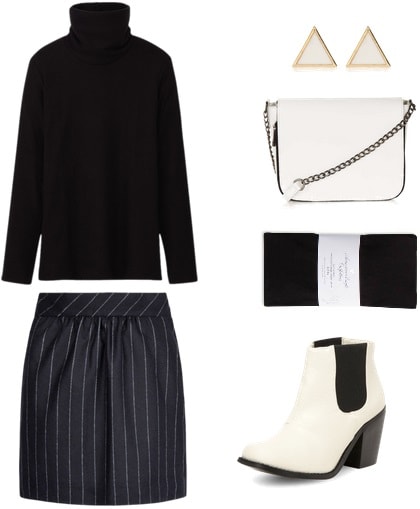 Sweater, Skirt, Earrings, Bag, Tights, Shoes
Kim's illustrations tend to depict two subjects engaging with one another in various situations. Add some harmony and emphasize the concept of twos by pairing accessories, such as matching your shoes and bag together. Throw some sleek jewelry into the mix if you'd like. The accessories, like the characters in Kim's drawings, don't compete with the work as a whole, but help to invite attention and enhance it.
Simplicity is key when channeling his work, but even Kim includes patterns in his drawings, as seen here in Sinking of You with its sequence of thin white lines. Don't be afraid to add stripes or small dot patterns to your look! The turtleneck and pinstripe skirt make for an elegant combination, while the white accessories add some fun and pep to your outfit. You're bound to catch some eyes on campus with the dual artistry.
Natural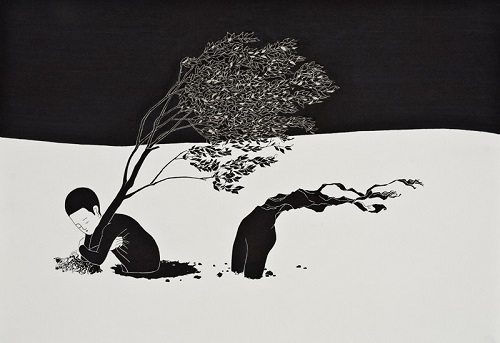 Daehyun Kim's Natural (2009) via Moonassi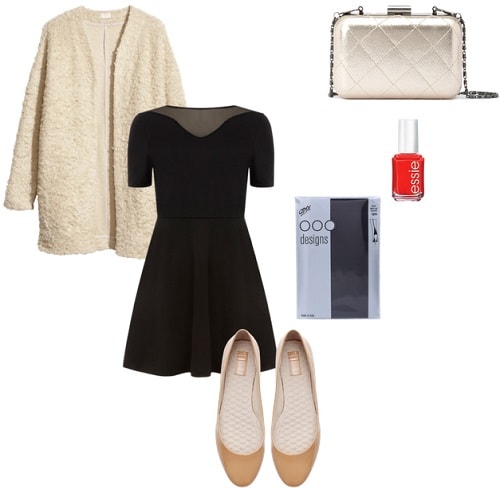 Cardigan, Dress, Shoes, Bag, Nail Polish, Tights
Kim's works do not include any color, but the images they convey are hardly black and white – they speak in volumes, and express a powerful range of emotions. I find the piece above to be especially thought-provoking; it was the first of his works to capture my attention.
Dressing in a minimal fashion does not necessarily require the strict use of black and white either, so don't be shy to venture past them if you're looking to liven up your ensemble. Wear something that complements your grayscale outfit, like shoes in natural or neutral tones.
Still craving some color? Try painting your nails in a loud hue; with black and white, you can never go wrong with variations of red. If you'd like bit of variety without straying too far from the black and white aesthetic, consider off-white (like the cardigan pictured above), or metallic accessories.
Final Thoughts:
My favorite thing about black and white outfits is that they manage to achieve the perfect balance of classic, contemporary, and chic. With black and white, you can play it safe or daring, edgy or charming, sophisticated or laid-back — the possibilities are endless. Just as Kim demonstrates in his evocative drawings, sometimes less really is more.
What do you think?
Would you ever go for a minimalist look? Which of Kim's drawings are your favorite? Which of these outfits do you like the most? I'd love to hear your input in the comments below!