This week's installment of Fashion Inspired by Art features one of my favorite contemporary illustrators, Jeff Östberg. Keep reading for three outfits inspired by his soothing works!
About Jeff Östberg
Jeff Östberg is a Swedish Illustrator based in Stockholm, Sweden. He says about his works:
"My pictures are often characterised by people that I see in my everyday life, fluid shades and soft colours."
Jeff's works capture urban charm, their typically slice-of-life narratives created in soothing and striking color palettes. Östberg's clean color blocking distinguishes figures and details from other figures and details. The result is a smooth, almost creamy series of stylish snapshots.
Outfit 1: Keisey Mag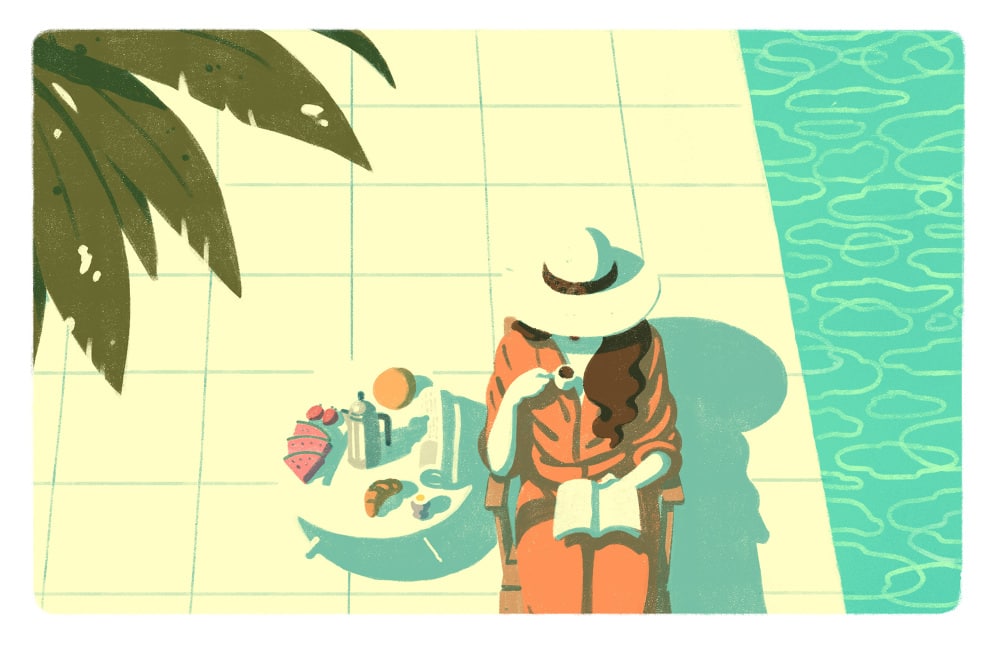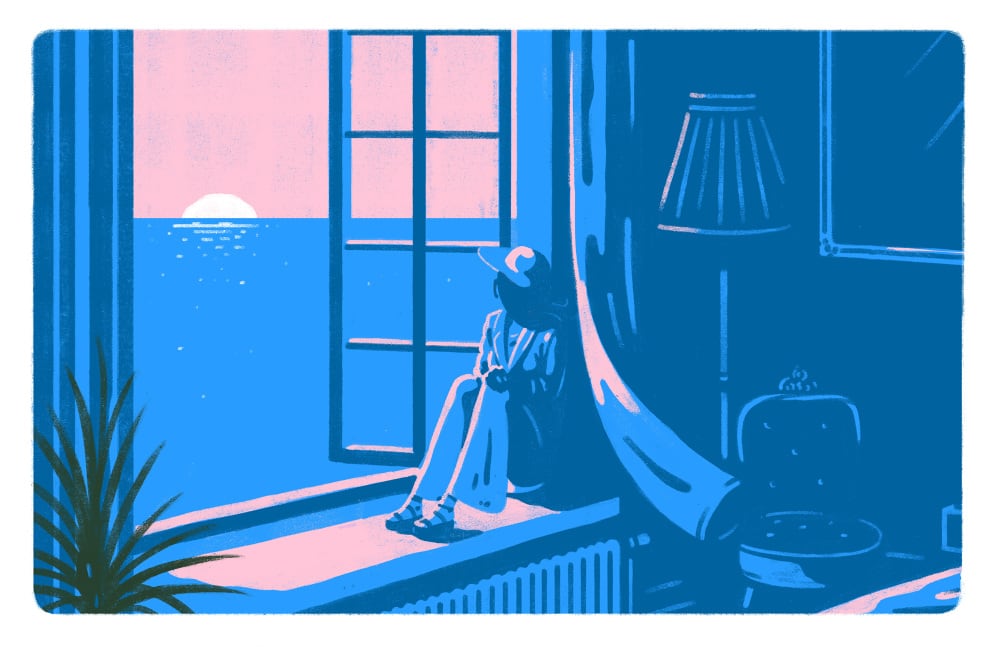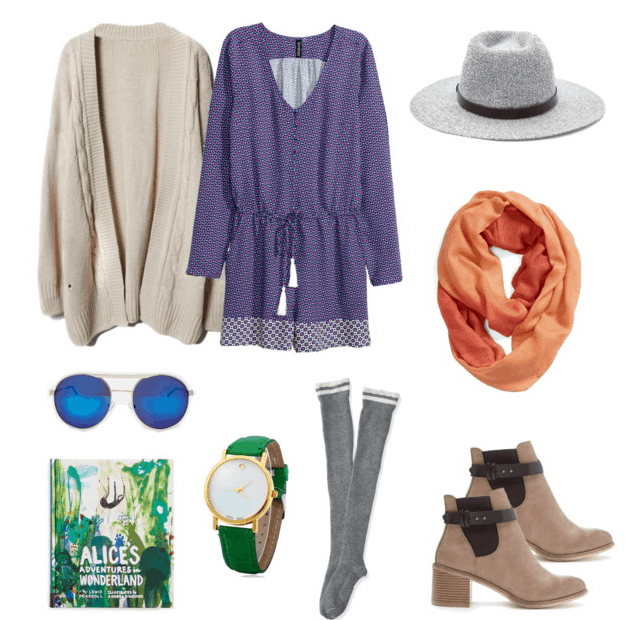 Products: Cardigan, Romper, Hat, Scarf, Boots, Socks, Watch, Sunglasses, Book
This first set of illustrations depicts a romantic resort vacation. I love the figure's flowing, jumpsuit-like outfit in the bottom illustration.
In the outfit, I styled a summery romper inspired by the jumpsuit to be appropriate for the winter months – knee-high socks, ankle boots, and a chunky-knit cardigan should keep you warm (at least for here in California!). Colorful, solid accessories tie in the muted warm tones of the illustration.
Outfit 2: Juce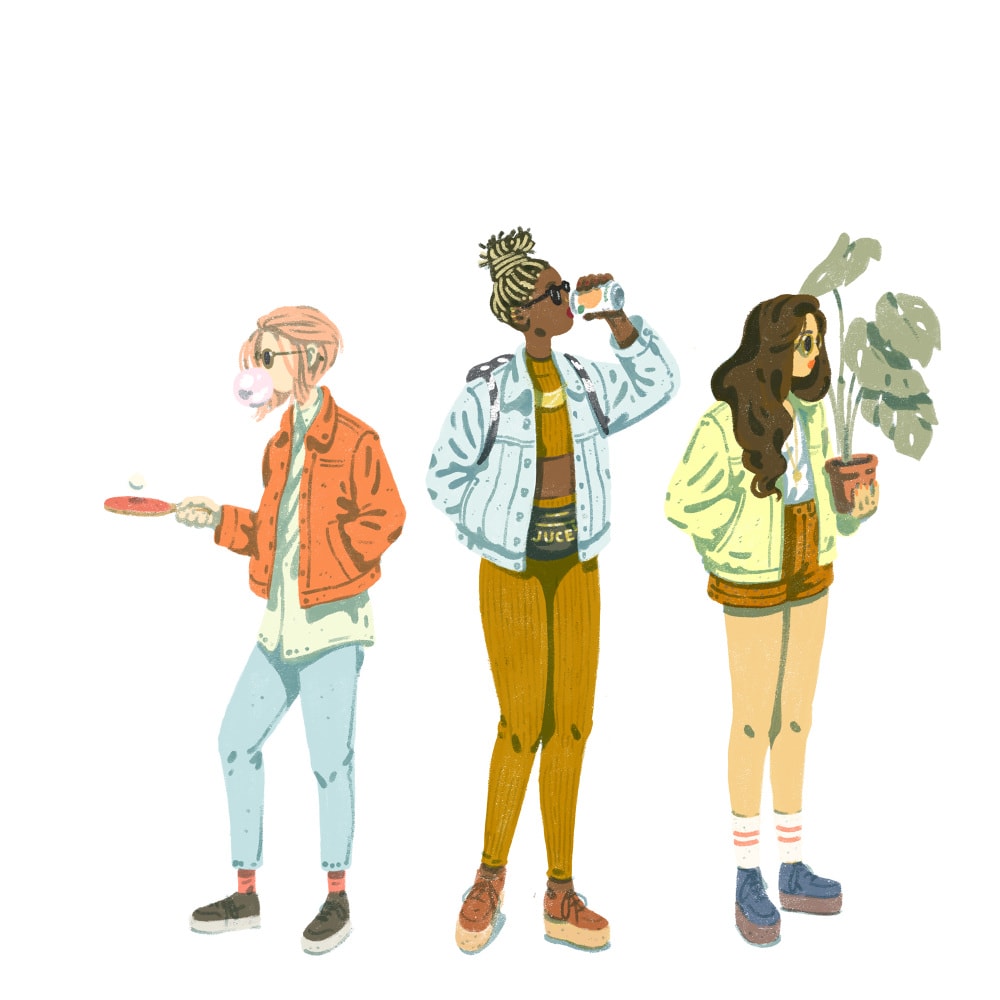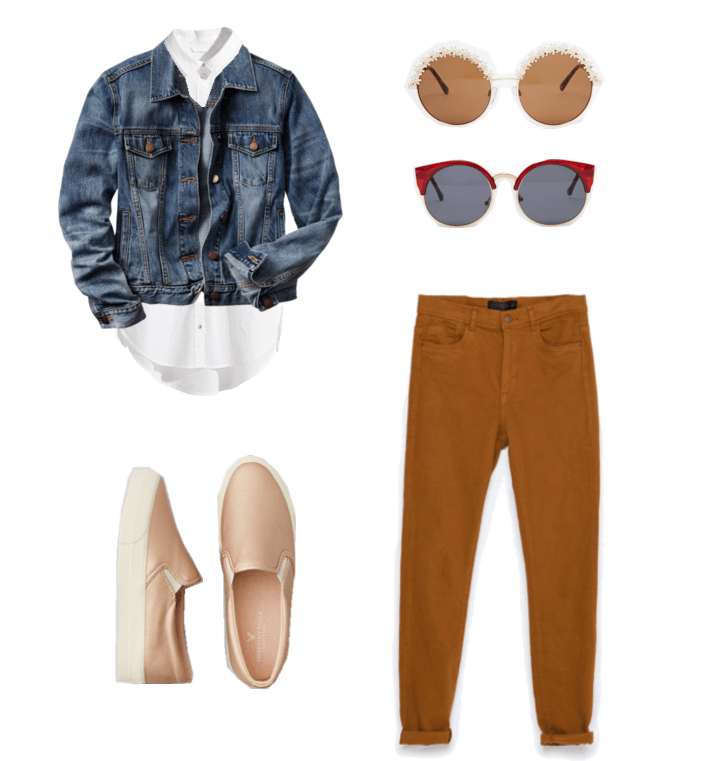 Products: Jacket, Shirt, Sunglasses (top, bottom), Pants, Slip-ons
This second illustration depicts probably some of the coolest girls I have ever seen. Ostberg softens their urban edge through pastel shades and relaxed fits.
To get a look inspired by the work, I paired this jean jacket with a longer button-up, inspired by the outfit proportions seen in the figure furthest to the left. Her pink hair inspired these rose gold platform slip-ons. Cropped pants and retro sunglasses complete the look.
Outfit 3: Comfy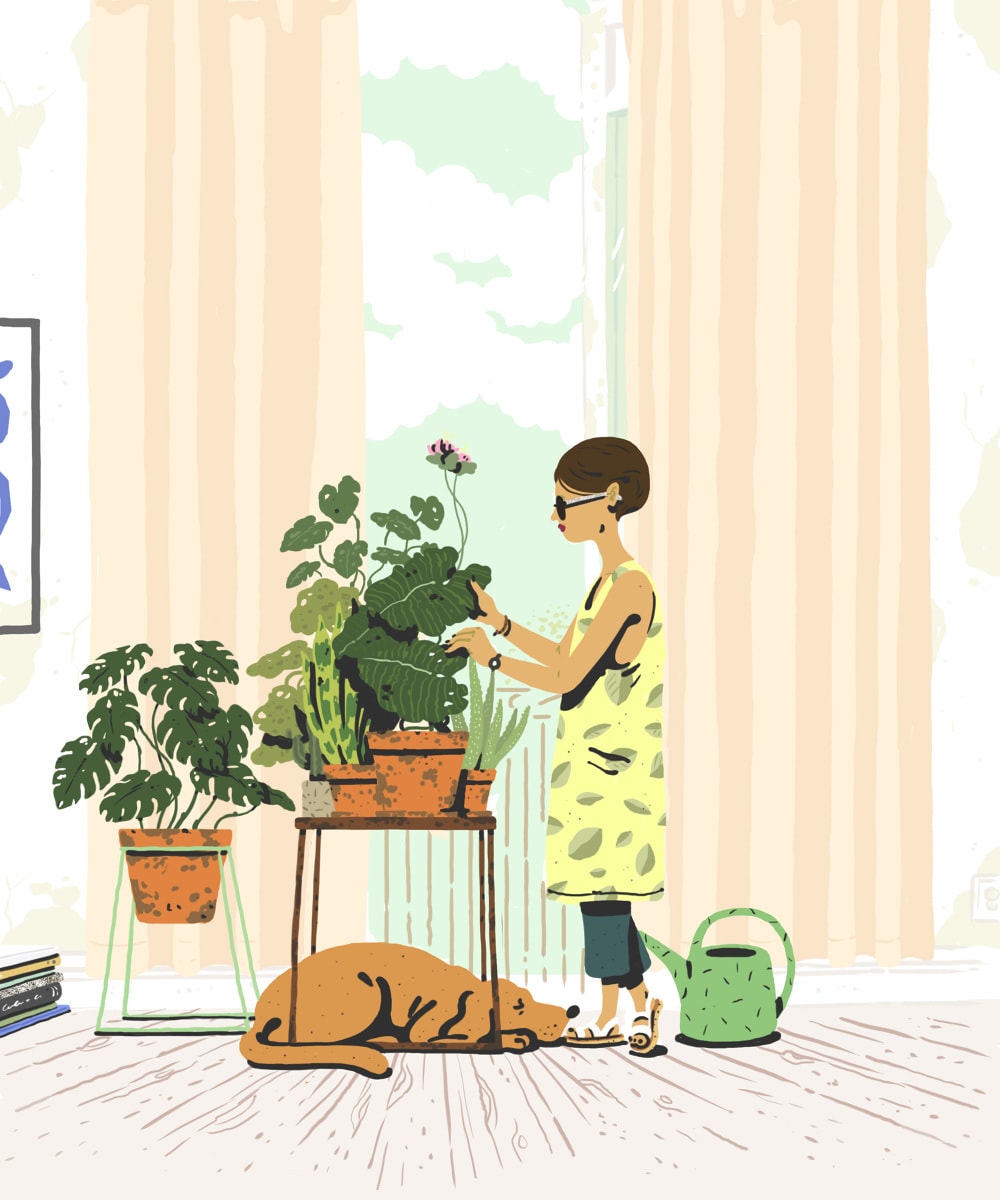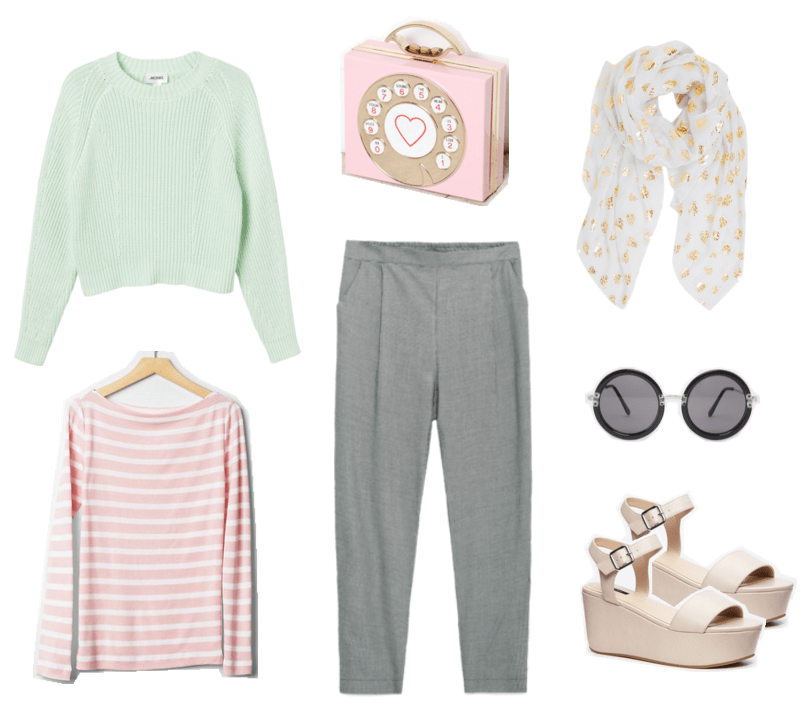 Products: Sweater, Striped shirt, Trousers, Phone bag, Scarf, Sunglasses, Sandals
This last illustration depicts a comfy day at home. Again, Ostberg's use of soft colors gives the work an overall soothing appearance.
I've created a very soft outfit inspired by this comfortable theme. A light knit sweater layered over a striped long sleeve can be worn inside or out to run errands. Flat platform sandals are always more comfortable to walk in than heeled sandals, as inspired by the figure's footwear in the illustration. Adding to the homey theme of this image, I found an awesome vintage phone-inspired bag!
Final Thoughts
I give many thanks to Jeff Ostberg for allowing me to write about his work and share a very charming side of illustrated art. Please head over to his website for more warm, lovely illustrations.
What do you think?
Have you seen Osteberg's works before? Which one was your favorite? Let me know in the comments below!