This week's Fashion Inspired by Art features three famous and Halloween-relevant works of art. Keep reading for three outfits inspired by these spooky highlights in art history!
Outfit 1: The Scream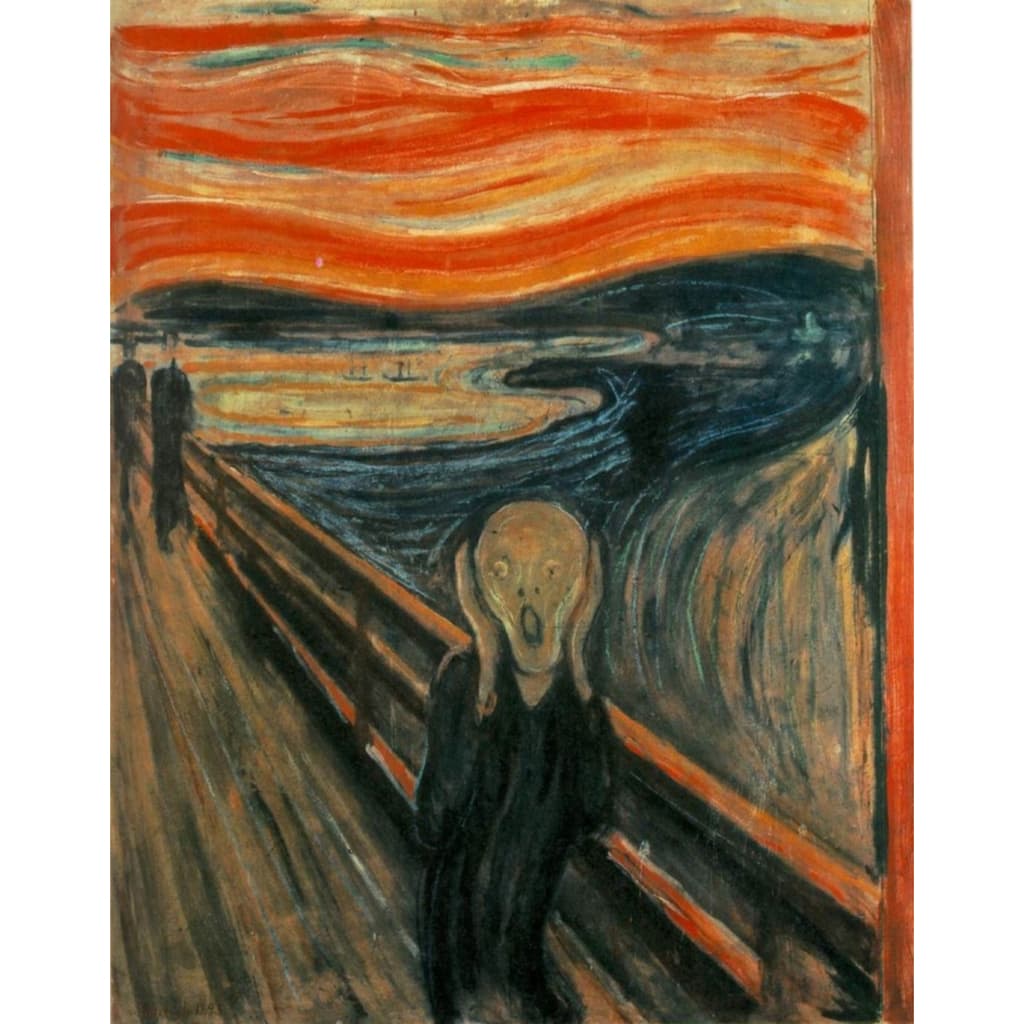 Edvard Munch painted The Scream between 1893 and 1910 CE. This tempura-on-cardboard version of The Scream, one of four versions that Munch created, remains the most well-known. In response to an episode that he experienced, Munch meant to paint the sky as a bloodied red. As for the aghast figure in the foreground of the painting, art historians suggest that Munch based him/her off of a mummy. A bloody and mummy-inspired painting seems quite appropriate for Halloween!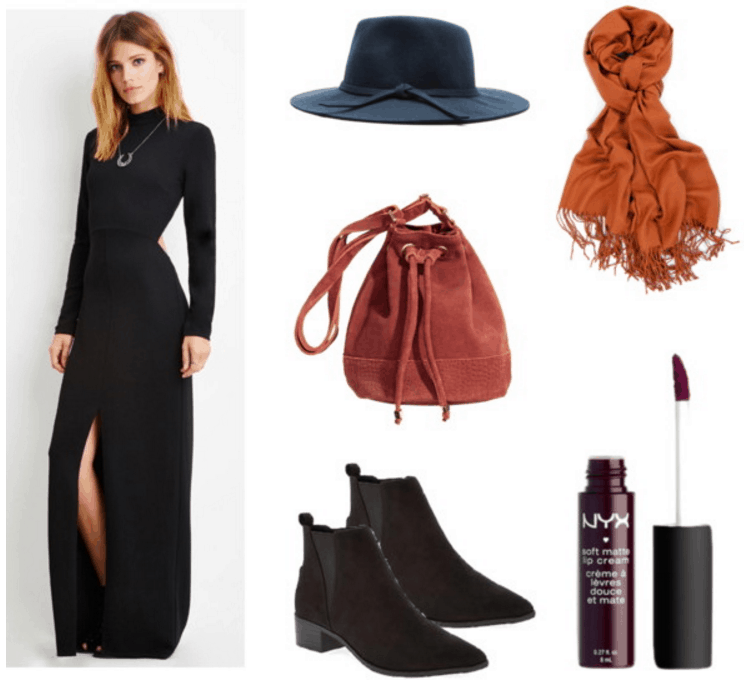 Outfit details: Dress, Hat, Bag, Boots, Scarf, Lip product
To tie in the darker elements of the painting, try out almost-black lips. This amazing lip cream from NYX, appropriately named "Transylvania," is an affordable vampy lip option. The dark blue hat is inspired by the blackened cerulean of the painting's background waters.
To accessorize, add a bucket bag in brownish-red, a color akin to Munch's portrayal of a blood-filled sky. Either go with a longer silver necklace like what the model in the photo is wearing – or channel the fiery blend of the painting's sky with a warm-toned scarf.
Outfit 2: Death and Life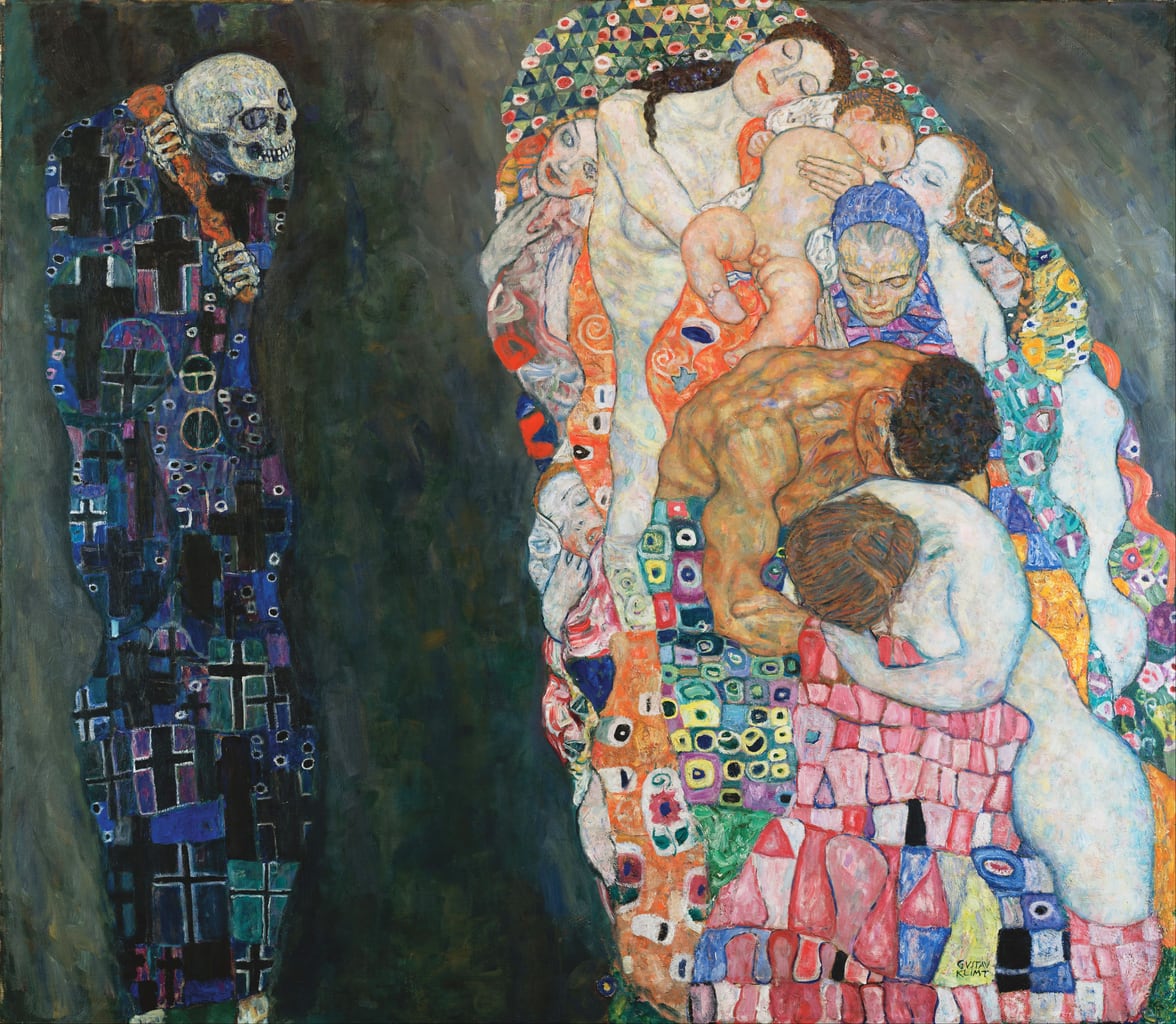 Gustav Klimt created this oil-on-canvas painting in 1910. Death and Life depicts an allegory of the grim reaper watching over a cluster of humans, seemingly serene in peaceful shades of bright pastel. The humans, representing all age groups, symbolize life.
Many early celebrations of Halloween, in history, reference a festival of the dead. Skeleton motifs, themes of mortality, and noting the seasons otherwise turning for the darker dominate traditional understandings of Halloween.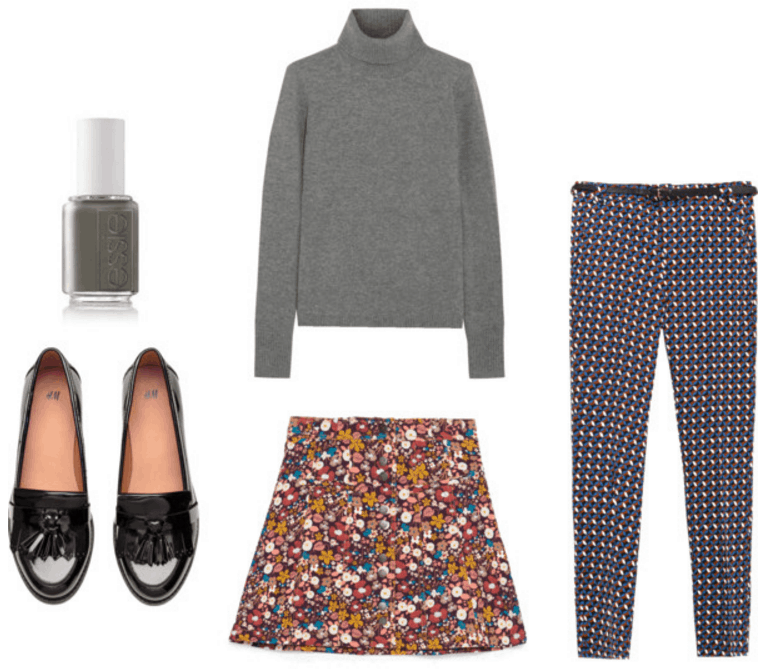 Outfit details: Sweater, Skirt, Pants, Loafers, Nail Polish
Inspired by the grey, smoked-out background of the painting, a grey sweater and grey nail polish serve as a neutral foundation for the outfit. To brighten the look, either go with a colorful skirt to represent the life portion of the painting, or blue-black pants to represent the death portion. A pair of polished, sleek loafers give the overall outfit a preppy vibe.
Outfit 3: Borgund Stave Church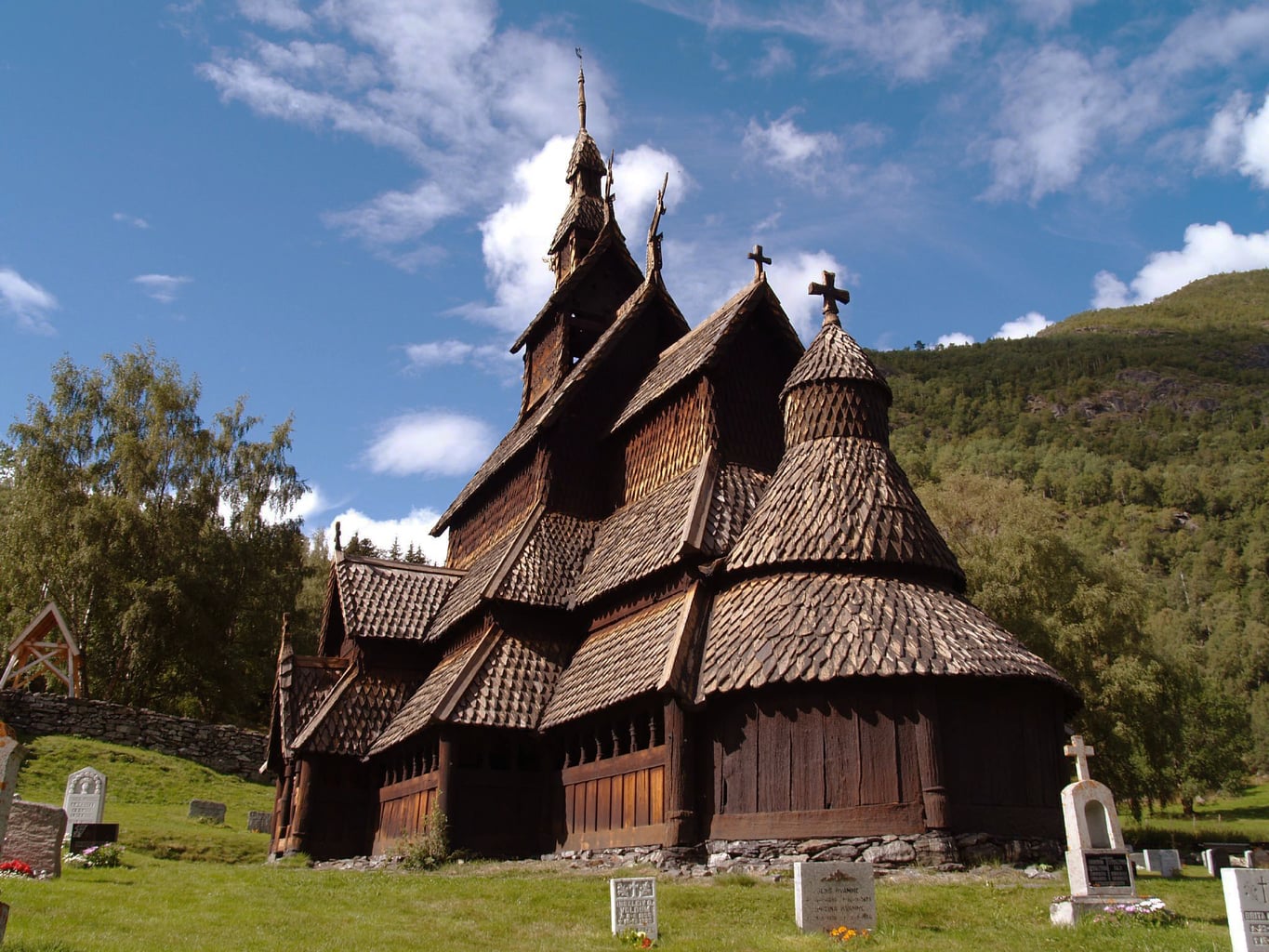 Borgund Stave Church was built between 1180 and 1250 CE in Borgund, Norway. Interestingly, Borgund is one of many churches built during this time period without any nails, screws, or any other kind of 'cement' to keep its walls together. Rather, churches in this style make use of interlocking staves (hence, stave church).
Carved dragon heads sit atop the gables of the church's roof, a detail that accentuates the building's mystic quality. Though preceding the time period where the classic image of a witch actually originated (that was the Renaissance), Borgund Stave Church gives off a quaint, eerie vibe that conjures fantasies of bubbling cauldrons and ancient spells.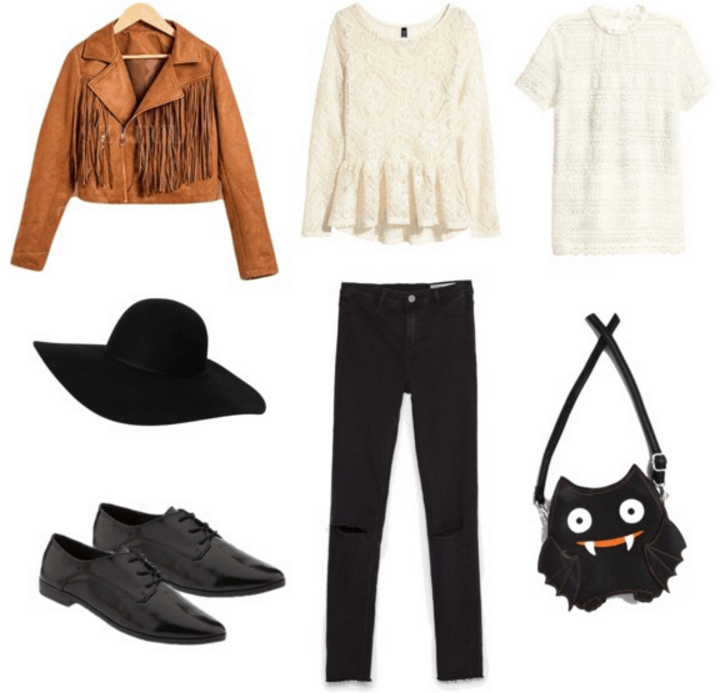 Outfit details: Jacket, Lace shirt (left, right), Jeans, Oxfords, Hat, Bag
Taking inspiration from the slats on the roof of the church, I found this cropped, fringe jacket that is perfect for fall. Layer a lace shirt underneath as an homage to vintage and witchy garments. Pointed oxfords and a black felt hat help to channel your inner witch. This adorable bat purse is a conversation piece, a point of interest in a pretty simple outfit.
Final Thoughts
Finding Halloween inspiration in art history doesn't always equate to wearing all black (although it can if you want!). Quirky accessories, muted tones, and unexpected pops of blue are just some of many ways to get your Halloween on. Structured shoes, like patent leather boots, loafers, and oxfords, are a must when channeling a figure straight out of a classic Halloween movie.
What do you think?
What are the spookiest works of art that you've ever seen? What is your favorite way to incorporate Halloween into your everyday wardrobe? What will you be for Halloween this year? Let me know in the comments below!