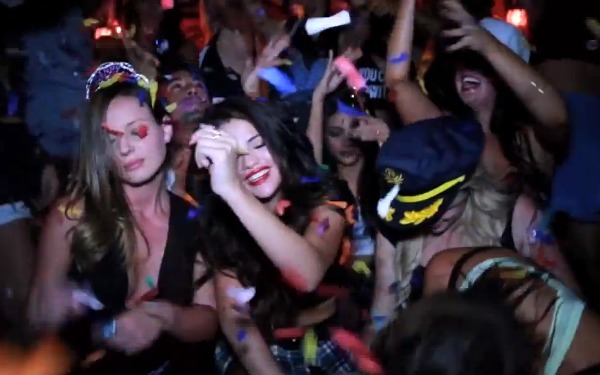 Video Screenshot
Selena Gomez's latest album Stars Dance highlights a brand new sound for her. The CD features dance-infused tracks that just make you want to get up and dance the night away! My personal favorite from the album is called "Birthday", and I can't deny that I've been playing it on repeat since I first listened to it.
The star recently celebrated her 21st birthday and released a video to go along with the track. If you haven't seen it yet, you can catch it below:
Not going to lie, I just kind of want to be invited to this party. Even if you're not celebrating a birthday anytime soon, you can still rock a fun and edgy look like the one Selena and her pals sport in the video! Below, I've created two different looks inspired by Selena Gomez's "Birthday" song and video. Scroll down to see them both:
Jazz It Up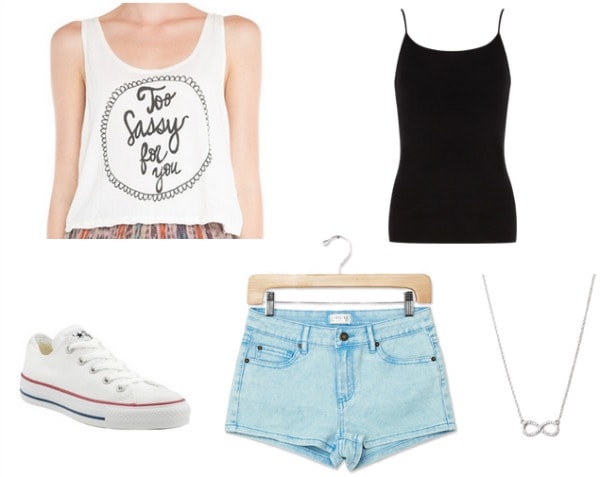 Top, Cami, Shorts, Shoes, Necklace
So what if it's not your birthday? You can totally get away with pretending it is in this super sassy look! Wear a graphic cropped top with a pair of acid wash shorts. Layer the tank with a cami for a comfy feel. Slip on your favorite pair of Converse and wear an infinity charm necklace to complete the ensemble.
It's My Birthday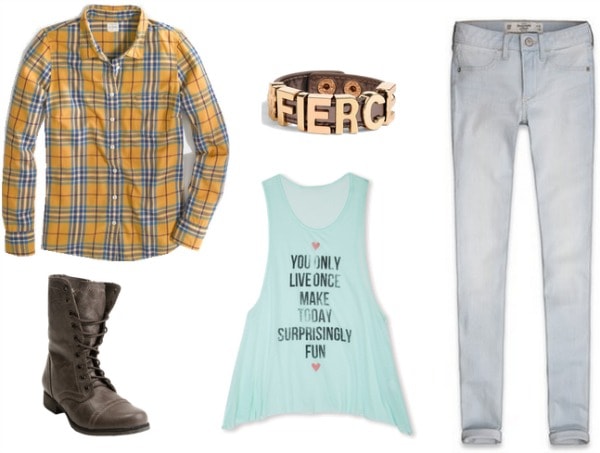 Shirt, Tank, Jeans, Booties, Bracelet
Start the day like it's your birthday with this outfit. Wear a graphic print tank under a plaid shirt, leaving it unbuttoned for a fun yet relaxed vibe. Slip on a pair of light-wash skinny jeans and some combat ankle booties for a bit of an edge. Finish the look with a statement bracelet and you'll be ready to hit the party!
What do you think?
Are you a fan of Selena Gomez's new sound and style? Would you wear any of the looks above? Which one is your favorite? Would you like to see more posts like this in the future? Let me know in a comment below!