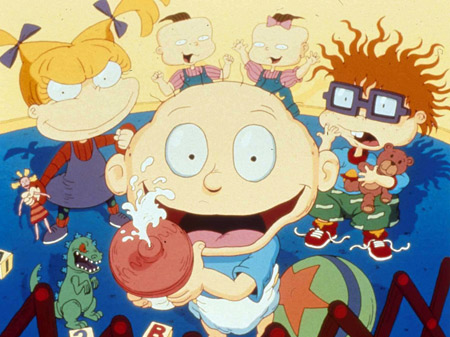 If you grew up in the '90s, chances are one of your favorite cartoons was Rugrats. I know I couldn't get enough of watching these animated toddlers and their epic adventures. Between you and me, I would probably still be addicted to the show if it were on Nickelodeon!
Whether you've seen every episode or haven't watched any, Rugrats can actually be a very unique source of fashion inspiration, not just an idea for a costume party! Below, I've created a series of outfits inspired by some of the characters on the show. I've taken key visual elements from each of the characters and translated them into trendy, wearable looks that you can use as inspiration. Scroll down to view them all!
Tommy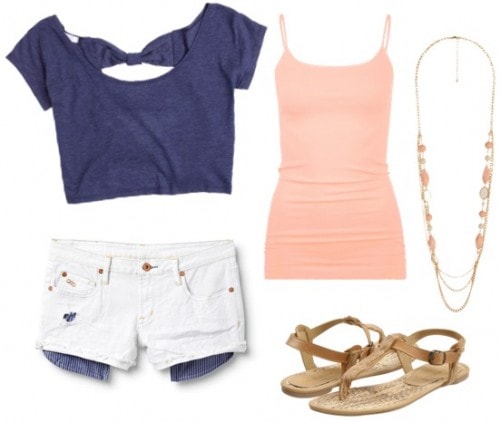 Top, Cami, Shorts, Sandals, Necklace
Tommy Pickles is the group's fearless leader. Channel his effortless getup (it doesn't get more effortless than a diaper and tee) with a cute cropped tee layered with a cami. Wear with a pair of denim shorts, sandals, and a layered beaded necklace to complete the look.
Chuckie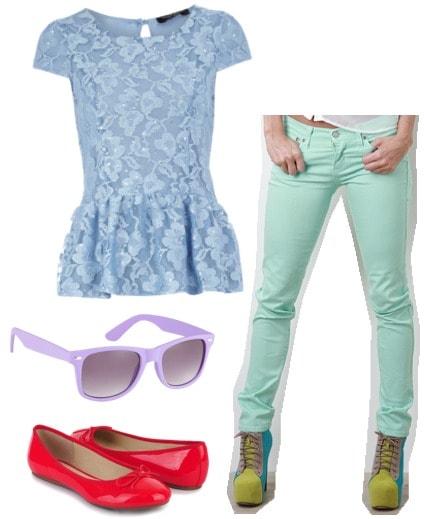 Top, Jeans, Flats, Sunglasses
Tommy's loyal sidekick Chuckie Finster is a little less adventurous than the other babies. But fear not! You can rock an understated look while still channeling Chuckie's colorful ensemble. Mix a blue lace peplum top with a pair of mint-colored jeans, and add red patent leather flats. For an extra Finster-flair, wear purple shades to tie off the outfit.
Phil And Lil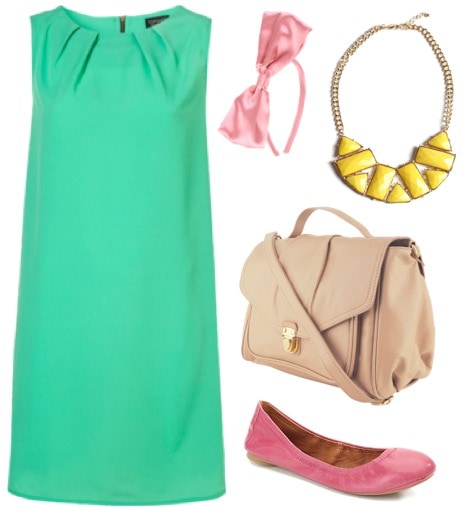 Dress, Flats, Bag, Necklace, Headband
Phil and Lil DeVille are the dynamic duo that always tag along for a great adventure. Grab a look inspired by everyone's favorite cartoon twins with a shift dress in a bold color and a pair of pretty flats. A satchel bag, statement necklace, and bow headband finish off this adorably trendy look!
Angelica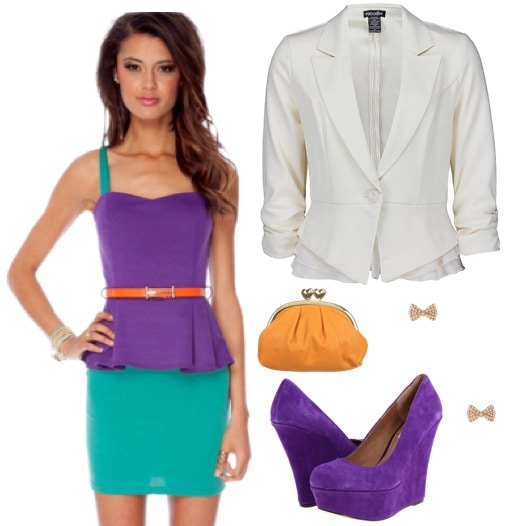 Dress, Blazer, Pumps, Bag, Earrings
Angelica Pickles, the mean girl of the group, is one sassy but stylish diva. Although she can be bossy, you can't help but love her spunk. Capture her fierce personality in a peplum colorblock dress with a pair of bold color pumps. Complete the ensemble with a classic blazer, a colorful purse, and cute bow stud earrings, a nod to Angelica's hair bows.
What do you think?
Did you watch Rugrats as a kid? Which character was your favorite? Would you wear any of the looks above? Which one do you like best? Would you like to see more posts like these in the future? Let me know in the comments!