After hearing about the show again and again, I've recently given in and started watching Orphan Black. It's the perfect show for binge-watching, since it starts with a mystery and the story unravels a little more with each episode.
It's full of action, suspense, a little humor, and a great cast of characters – hard to resist, right? I'm about halfway into the first season, but I couldn't wait to cover the show since it's also a fab source of fashion inspiration.
A Bit About Orphan Black
Orphan Black is a Canadian sci-fi show that started in 2013 and just completed its second season. The series follows Sarah Manning (played by Tatiana Maslany), who discovers that she is one of several illegal human clones after she sees a woman who looks like her jump in front of a train.
Sarah learns that the woman she saw was a clone named Beth, and after assuming her identity, Sarah soon meets two more of her clones: Alison and Cosima, who each have their own lives and personalities. Want to know more? You'll have to watch the show!
Now, on to some fashion inspired by the lovely ladies of Orphan Black:
Sarah
Video Screenshots
Sarah is a former foster child with a troubled past, and her tough exterior plays into her look. She has an edgy, punk-rocker style that consists of lots of black and leather.
To mimic her fashion sense, pair a black lace crop top with ripped jeans, then layer a biker jacket over top. Grab some cool add-ons, like buckled moto boots and a studded belt. Accessorize with layered pendant necklaces, like Sarah often does, and if you want the full effect, don't forget the dark eyeliner and eyeshadow.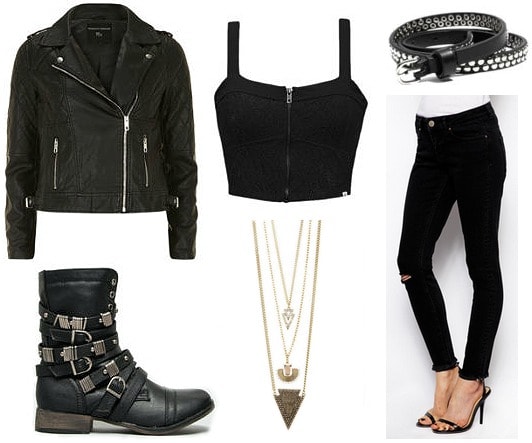 Product Info: Jacket, Top, Jeans, Boots, Belt, Necklace
Alison
Video Screenshots
Alison is a prim suburban soccer mom who can often be found wearing stylish athletic wear. To get her signature look, slip on some black athletic leggings and a bright long-sleeve shirt. Layer on a white puffer vest (one of Alison's favorite pieces) for extra warmth.
Add even more color with bright running shoes and a pink headband, and finish off the outfit with pearl earrings that hint at Alison's preppy side.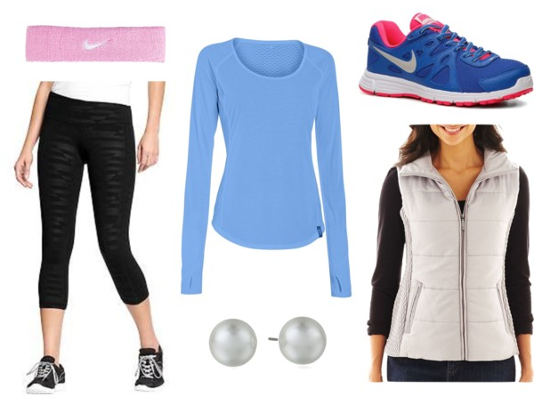 Product Info: Shirt, Leggings, Vest, Shoes, Headband, Earrings
Cosima
Video Screenshots
Cosima is a grad student studying evolutionary developmental biology (or "evo devo") in Minnesota. Her style is eclectic and slightly bohemian, and she gravitates towards interesting prints and rich, dark colors. And as a student herself, she's a great source of inspiration for polished on-campus style.
Try out her look with a pretty paisley skirt and black crochet-detailed blouse, paired with skull print tights for a little edge. Slip on lace-up ankle boots and accessorize with a geometric pendant. Don't forget the final touch – a pair of cat-eye glasses, just like Cosima's!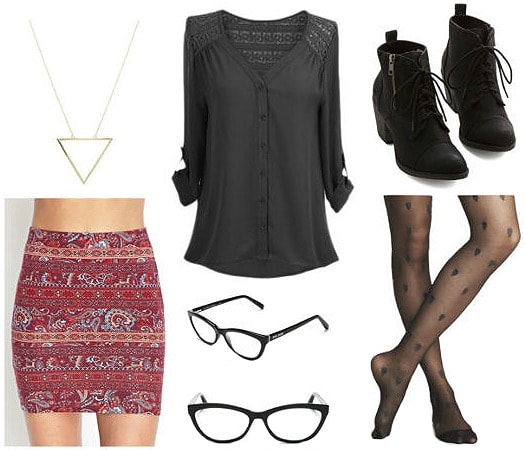 Product Info: Blouse, Skirt, Tights, Boots, Necklace, Glasses
Thoughts?
Are you an Orphan Black fan? Which character is your favorite? Whose look would you copy? Let us know in the comments!