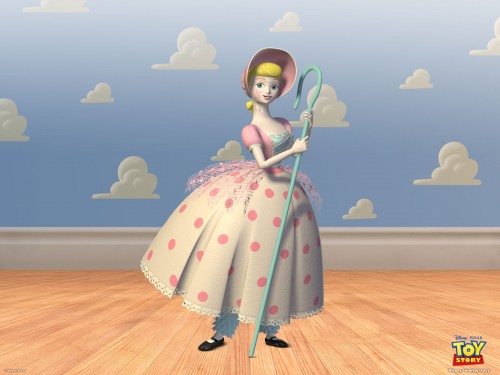 Disney-Pixar's "Toy Story" series is a true phenomenon – as the third highest-grossing animated movie franchise of all time, the series has touched the hearts of viewers young and old from across the globe.
While I love all of the Toy Story characters, Bo Peep was always among my favorites. From her adorable flock of sheep to her unrivaled ability to make Woody blush, what's not to love about this cartoon shepherdess?
Although you may think we're crazy for looking to Bo Peep for fashion inspiration, you're just going to have to trust us here. It's totally possible to use her as inspiration for wearable – even fashion-forward – ensembles. Below, I've created several outfits inspired by Bo Peep. Scroll down to view all the looks!
Pink & Polka Dotted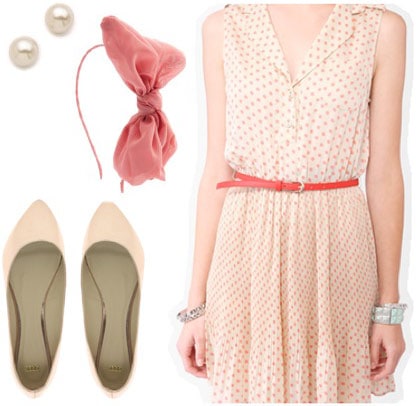 Dress, Flats, Headband, Earrings
For a classically cute look, slip on a polka dot shirtdress and add a pair of neutral colored flats. Bo Peep is exceptionally girly, so wear a pink bow headband to match. Pearl earrings complete the look.
Little Bow Peep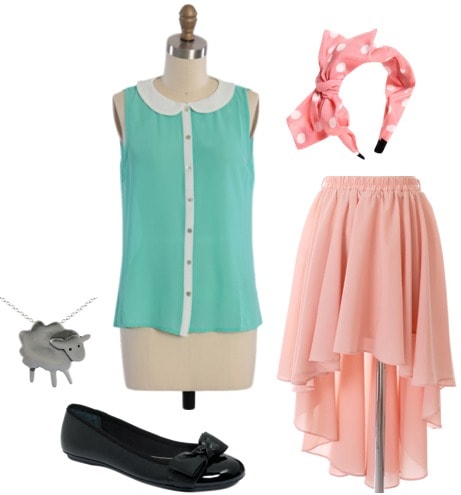 Blouse, Skirt, Flats, Headband, Necklace
Dress Bo Peep's pretty pink look up with a mint blouse tucked into a waterfall skirt. Wear with a pair of bow-accented black ballet flats, a polka dot bow headband, and a cute little sheep charm necklace to finish off the outfit.
Trendy & Fun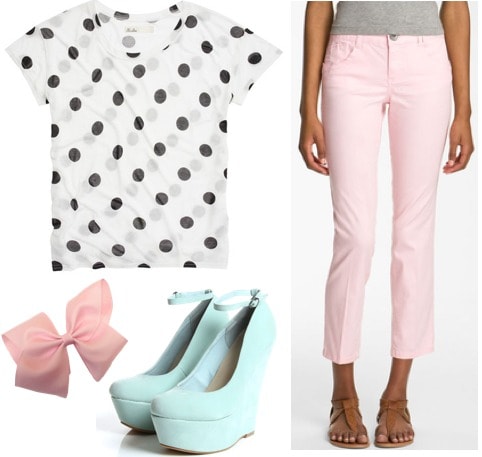 This final look is a more trendy take on the girly Bo Peep aesthetic – no flouncy skirts here! To start, pair a black and white polka dotted tee with pale pink jeans. Mint Mary Jane pumps and a pink bow clip complete the ensemble.
What do you think?
Are you inspired by Bo Peep? Would you wear any of the looks above? Which one is your favorite? Let me know in the comments!