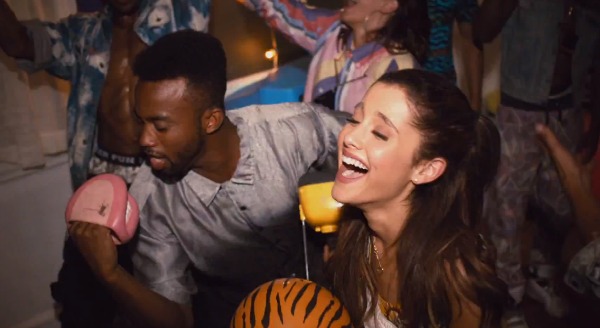 Video Screenshot
Hollywood's bubbly pop princess Ariana Grande is back with another track off of her debut album Yours Truly. "Baby I" features Ariana's signature sound with a bit of a flair. Not to mention, the video is absolutely adorable! It's the right mix of cutesy romantic with an edge. Catch it below:
I love the upbeat vibe from the video – it always puts me in a good mood! You can channel Ariana's girly, '90s-inspired style from the video with a few key pieces. Below, I've created two different looks inspired by Ariana Grande's "Baby I". Scroll down to see both outfits:
You're My Everything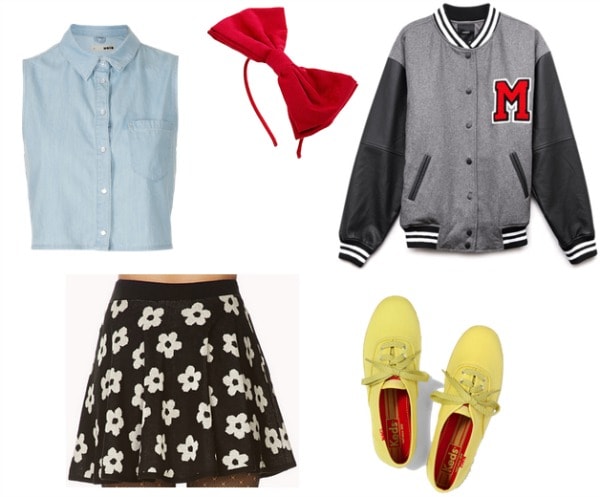 Top, Skirt, Jacket, Shoes, Headband
Capture Ariana's flirty and trendy appeal with this outfit. Wear a cropped button-up top with a floral skirt. Slip on sneakers for a playful twist, and throw on a varsity-inspired jacket for a super cool vibe. Complete the look with a giant bow headband, one of Ariana's signature accessories!
Baby I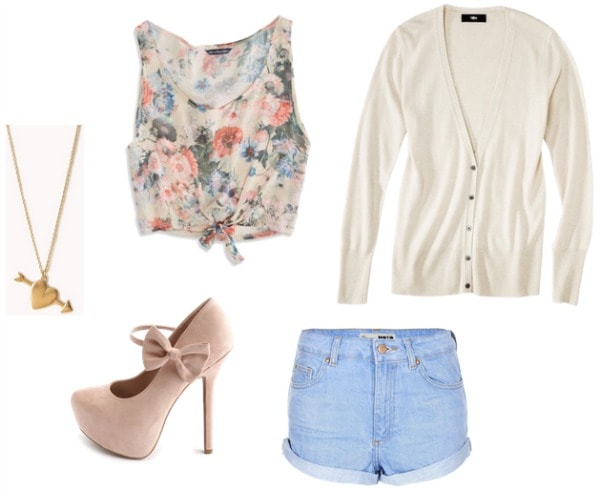 Top, Shorts, Sweater, Shoes, Necklace
If you're looking for a more soft and feminine ensemble, this is a perfect choice! Wear a pretty floral crop top with high-waisted denim shorts. Layer with an oversized cardigan, and dress the look up with some super fun pumps. A heart-shaped charm necklace finishes the outfit.
What do you think?
Are you a fan of Ariana Grande? What do you think of her style? Would you wear any of the looks above? Which outfit is your favorite? Would you like to see more posts like these in the future? Let me know in a comment below!