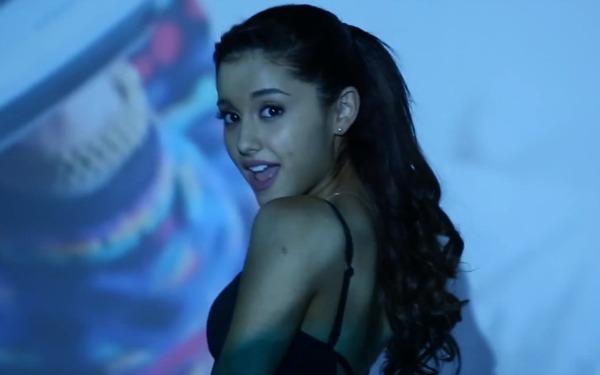 Video Screenshot
You might recognize this redhead from Nickelodeon, but 20-year-old Ariana Grande isn't just another children's TV show actress. She's also a singer, and a very talented one at that! While her new album is set to be release today, her hit "The Way" has been blowing up the radio all summer long.
The video is just as cute as the tune. If you haven't seen it, catch it below:
Ariana Grande - The Way ft. Mac Miller
She's got adorable style, right? If you're loving her look as much as we are, you too can channel her uber feminine style with a few key pieces. I've put together two different looks inspired by Ariana's style in "The Way" music video. Scroll down to see them both!
You Got My Heart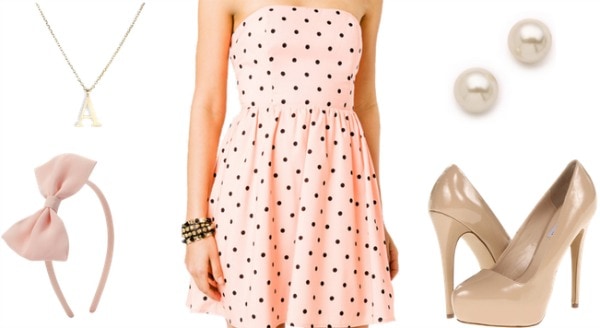 Dress, Shoes, Headband, Necklace, Earrings
If you love the way Ariana Grande dresses, you'll definitely love this outfit. She has a girly but casual style that you can achieve with a fun polka dot dress. Amp up the look with nude pumps, and wear pearl earrings for a classic twist. Keep accessories minimal with an initial necklace and a bow headband to complete the sweet ensemble.
I Love The Way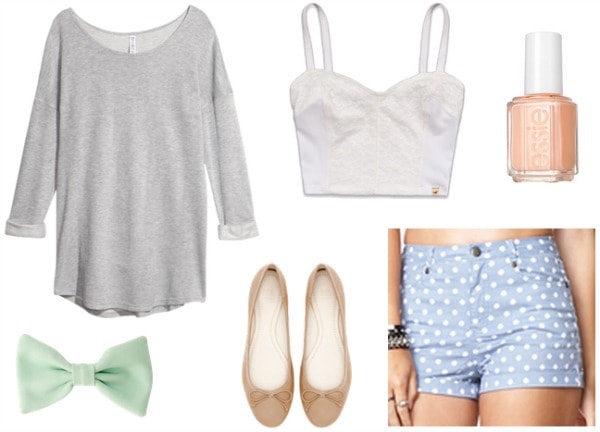 Sweatshirt, Tank, Shorts, Flats, Bow, Polish
Steal Ariana's comfy-casual vibe with ease in this outfit. First, wear a cropped tank with a pair of polka dotted shorts. Next, layer the top with an oversized sweatshirt, then slip on a pair of neutral colored ballet flats. Finish the look with a cute hair bow and a swipe of peach nail polish.
What do you think?
Are you a fan of Ariana Grande? What do you think about her girly casual vibe? Would you wear any of the looks above? Which look is your favorite? Would you like to see more posts like these in the future? Let me know in a comment below!