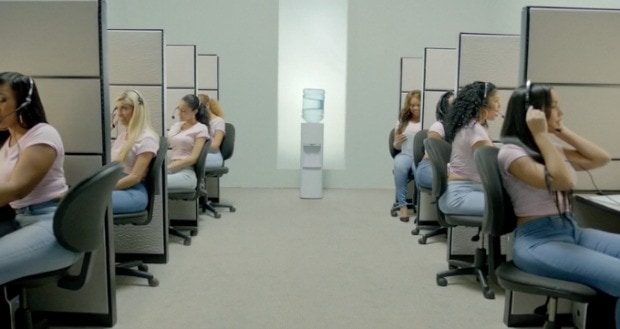 Rapper Drake's "Hotline Bling", released back in July as a single, is the newest (and seemingly most-anticipated) music video on the scene. It was just released on Monday!
Not only is this a catchy song, but the video features all kinds of incredible style moments… and some smooth (?) dance moves from Drake himself.
Check out the video below. (Please be aware that this vid does contain a few NSFW innuendos.)
Read on for some Drake Hotline Bling fashion!
1. Used to Call Me on My Cell Phone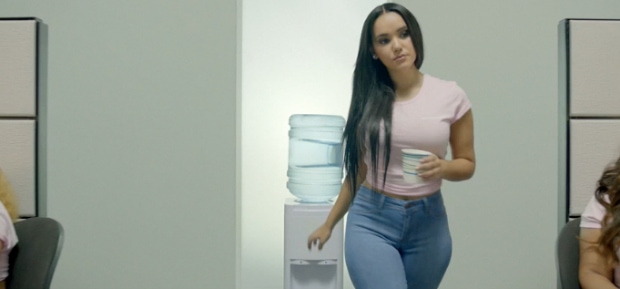 After I saw this video, I went to my local wishing well and threw in a coin. My wish was that one day I will look this amazing walking away from a water cooler.
Products: Top // Jeans // Flats // Earrings
This fall, my motto has been "the simpler, the better"!
The key to wearing pastel shades in cooler weather is to make sure that they are grayed-down and dusty rather than lighter versions of their parent colors. I've picked a blush cropped turtleneck for some warmth, combined with high-waisted light-wash skinnies. Slip into a pair of pointy-toed flats, add some simple earring studs, and you're set!
2. Ever Since I Left the City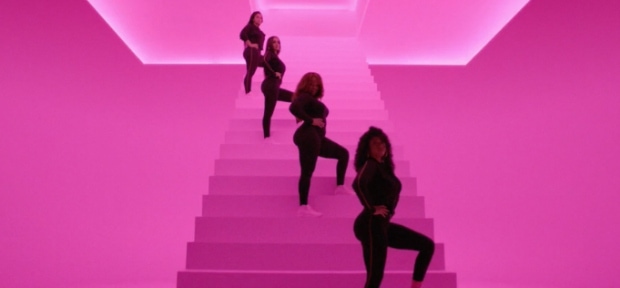 Is there anything better than an all-black outfit? If there is, I surely don't know about it.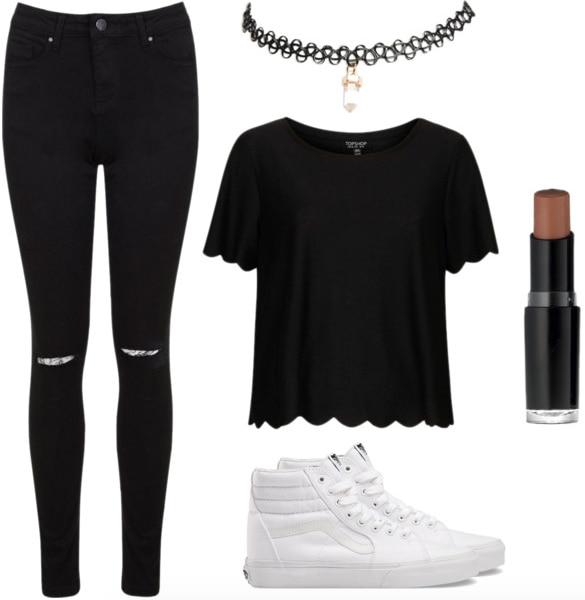 Products: Jeans // Top // Sneakers // Choker // Lipstick
To be honest with all of you… I wear some iteration of this outfit 85% of the time. Deviate from the all-over skintight silhouette by pairing skinny jeans with a looser tee. The scalloping on this one is absolutely precious!
One of my favorite ways to add interest to an all-black outfit is by using the power of accessories to my advantage. This choker mixes the classic '90s staple with the crystal trend from this year — it makes a statement for sure! Add a bright pop with clean white high-top sneakers.
Finally, swipe on some nude lipstick. This shade, "Bare It All" by Wet n Wild, is my absolute favorite right now and rings in at under $2.
3. Exactly What You Asked For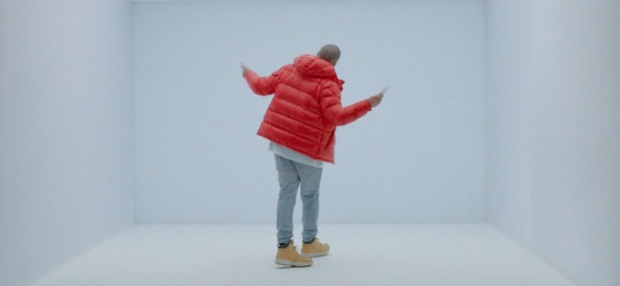 It must be pretty cold on that white cube-like set if you need a puffer jacket, Drake!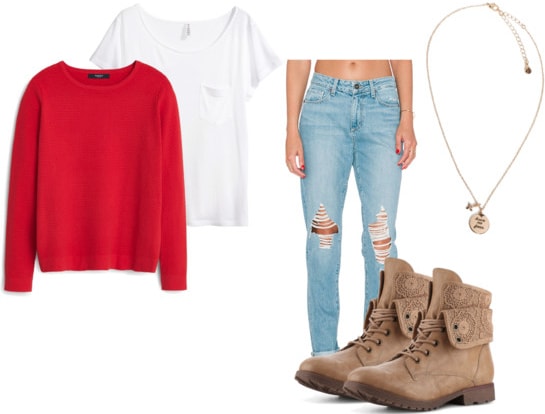 Products: Sweater // Tee // Jeans // Boots // Necklace
To me, this outfit seems like a total pumpkin patch or apple picking outfit.
Start with a fairly basic foundation: boyfriend jeans and a white tee. Add a red sweater, or puffer jacket like Drake, if that's more your speed! Add a little interest with a plain but pretty gold necklace. Finish with some combat boots — I actually own this pair and they are so. Darned. Comfortable. Highly recommend!
Your Turn!
Are you a fan of Drake's music? Do you like the rather artsy take on this video? Which of these Hotline Bling fashion looks is your favorite? Let me know, as always, in the comment section below!