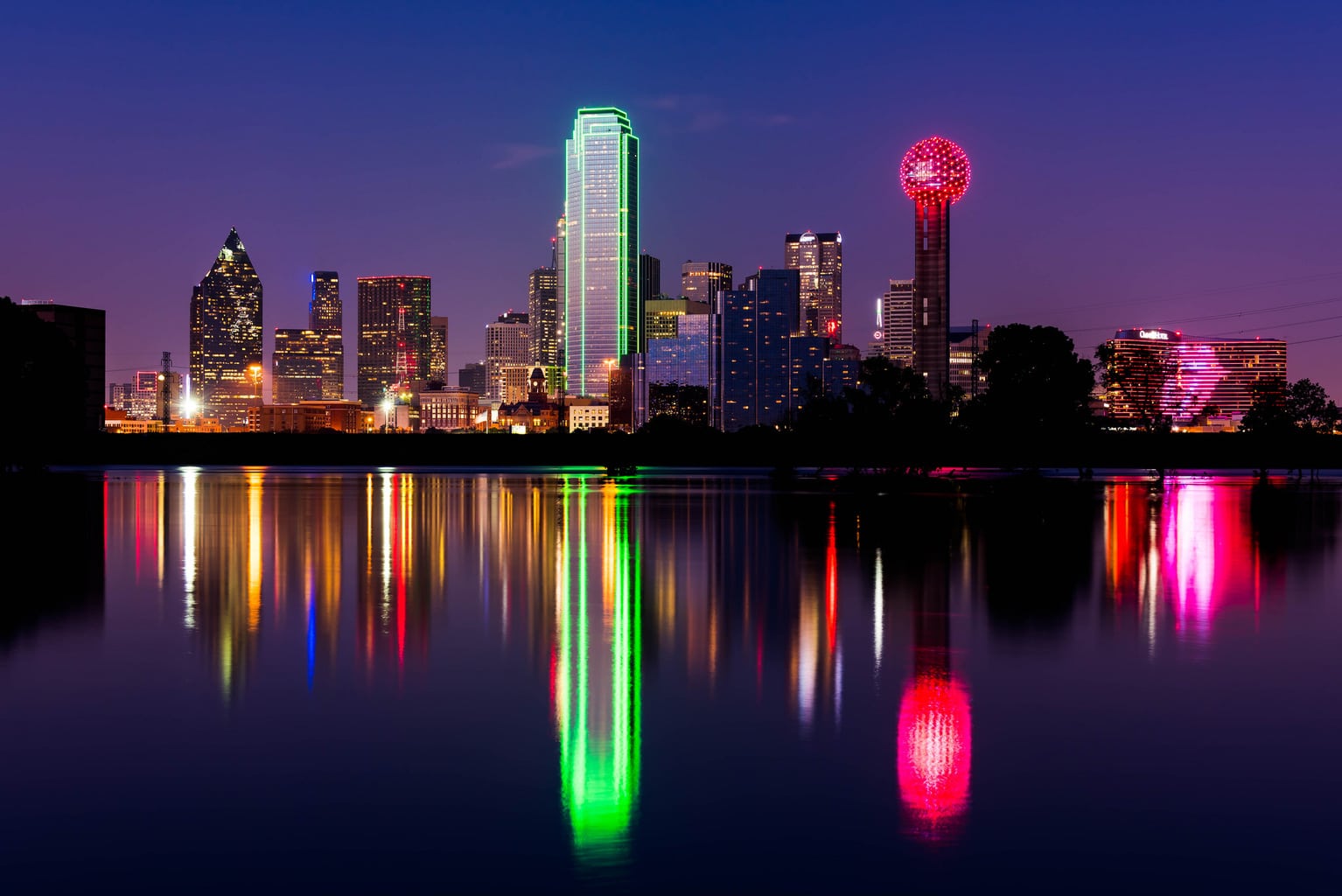 One of my favorite things about fashion is that style varies from coast to coast. I lived in Fort Worth, Texas just about my whole life and probably around the age of 12, a realization hit me that not everywhere in the U.S. looked and acted like my region.
Other regions have a mental picture of what they consider the typical Texas girl with big hair, a bigger personality, and cowgirl boots.
Sure, I used to wonder how my aunt always found earrings that were an exact match to the bling on her belt and, okay, we do sometimes don western apparel on Thursday nights while going to Billy Bob's… However, our fashion sense has evolved with everything else about the state.
Dallas is one of the fastest growing cities in the country, sporting a record for the highest level of domestic migration to a city. Growing up in the Dallas-Fort Worth (DFW) area, the city was this marvelous spectacle to behold with a skyline of illuminated skyscrapers that changed a multitude of colors throughout the night.
With the increasing development of parks, restaurants, farmer's markets, and job opportunities, Dallas is becoming a hub full of hip young professionals straight out of college who prefer their duds to look preppy and bold.
Below, I'll show you two looks that are totally at home in the Dallas-Fort Worth area, to give you a taste of real Texas style.
The Preppy and Bold Look
Fashion blogger, Marrica Evans, who is from the Big D herself, represents the style well in a structured look with a spunky twist.
Marrica's ruffled sweater brings a fun vibe to her "Casual Friday" apparel. To look more put-together, Marrica adds a collared shirt under her sweater and pairs her rolled up skinnies with suede nude heels. As for her statement pieces, Merrica is wearing patterned modern sunglasses and minimalist rings.
Steal Merrica's Look!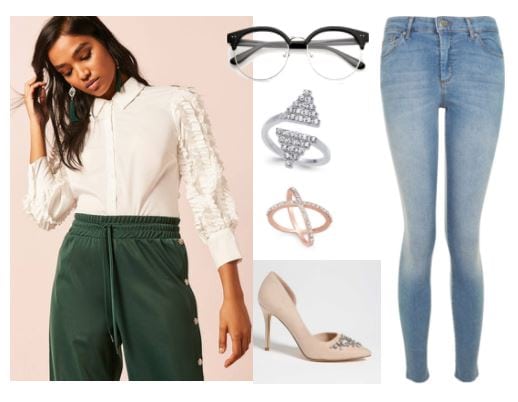 Products: Blouse – Forever 21, Heels – Forever 21, Sunglasses – Popmap, Geometric ring – Macy's, X ring – Macy's, Jeans – Topshop
The Cozy Sophisticated Look
Although we're in the South, it still gets chilly in Dallas. Being too familiar with the heat and the humidity leads to decking out in full winter gear at any sign of cold approaching.
Plano, Texas native Summer Lee looks ultra cozy in her oversized chunky knit sweater, but also sultry in thigh-high boots. Summer pulls off one of my favorite fashion optical illusions by pairing black shoes with black pants. This elongates her legs, making them look longer than they actually are.
Steal Summer's Look!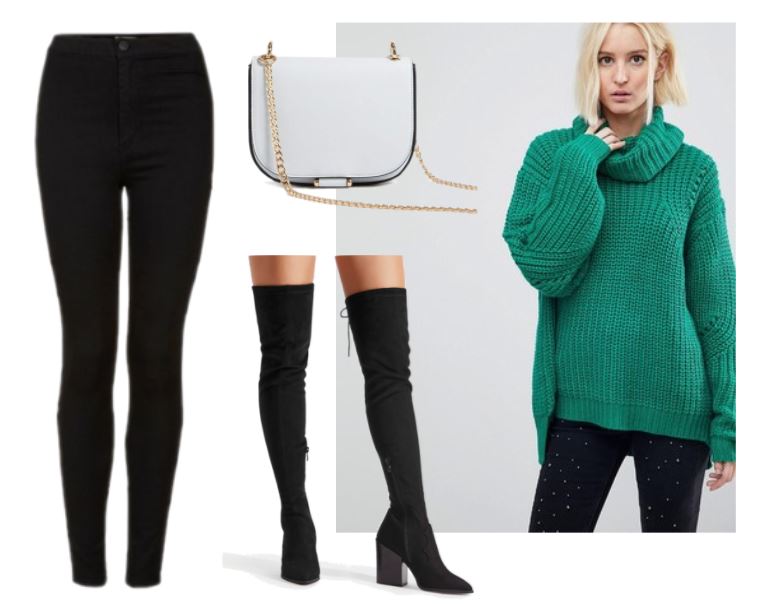 Products: Jeans – Topshop, Crossbody – Forever 21, Boots – Amazon, Sweater – ASOS
As you can see, Texas style is characterized by a nod to the past with a modern fashionista vibe. Yes, we still love our bling and our boots, but we also know how to make those staples 2018-appropriate.
The above two outfits would look right at home in the DFW area, and I hope they give you a little taste of our region's style vibe.z
What Do You Think?
Is Dallas style really that different from your own? What kind of unique style does your region sport? What regions would you like us to cover next?